FARM, BQA Host Veterinarians at AABP Annual Conference
October 18, 2017

For the second year, the Farmers Assuring Responsible Management (FARM) Program and the National Beef Quality Assurance (BQA) Program hosted a half-day session on Sept. 14 at the AABP Annual Conference in Omaha, Neb.

Dr. Keith Belk and Dr. Jeff Savell provided results of the cull cow and bull component of the National Beef Quality Audit conducted in 2016. The results showed advancement in the quality of beef products that both dairy and beef producers provide to the market. Dr. Hans Coetzee and Dr. Nigel Cook shared their perspectives on today's emerging issues. Ranging from housing styles to pain management, both presenters spoke about pressure points from customers and consumers that the dairy industry must address, with continuous improvement in cow care at the forefront.

The final portion of the session consisted of a crisis drill, which allowed attendees to role-play different food chain stakeholders confronting a drug residue violation. Recognizing decisions from a different point of view was not only entertaining but challenging to the participants.

The shared FARM-BQA booth was a popular stop for veterinarians and industry stakeholders to grab copies of the FARM Drug Residue Pocket Guide. The Pocket Guides are available from the FARM Store.

FARM teamed up with BQA again at this year's World Dairy Expo in Madison, Wis., to share the results of the 2016 National Beef Quality Audit (NBQA) commissioned by the Beef Quality Assurance (BQA) program. According to the results, the cattle industry continues to make progress in reducing defects that negatively impact beef quality, but the industry should more effectively communicate beef's benefits to consumers.
---
"Peel Back the Label" Highlights New Examples of Companies Engaging in Deceptive Food Labeling
October 18, 2017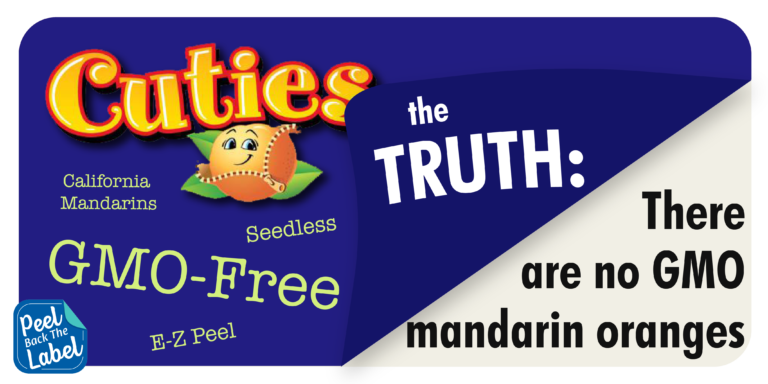 NMPF's "Peel Back the Label" campaign, launched earlier this year to reveal how some food companies employ misleading product labeling tactics, has unveiled five more examples of this fear-based marketing trend designed to increase their sales and confuse consumers.
The five additions range from including "non-GMO" labels on their products – even though no genetically modified version exists – to using "no added hormone" labels on poultry products when federal law already prohibits the addition of hormones to poultry. These companies join five of Peel Back the Label's "bad actors," which were unveiled when the campaign launched last month: Hunts, Florida's Natural, Dannon, Himalania Rock Salt and TruMoo. They can all be found on the Peel Back the Label website.
The new examples are:
"Fear shouldn't be a factor when consumers are grocery shopping," said NMPF President and CEO Jim Mulhern. "We are engaged in this effort because consumers deserve to know the truth behind the label. With Peel Back the Label, we will continue to help consumers by putting a spotlight on deceptive, fear-based marketing."
Through the Peel Back the Label website, the campaign is giving consumers access to the tools they need to separate hype from fact as they work to make informed food decisions for their families. Since its launch, Peel Back the Label has grown its community of supporters in social media to more than 22,000.
---
CWT Members Capture 8.2 Million Pounds of Cheese, Butter Export Sales in September
October 18, 2017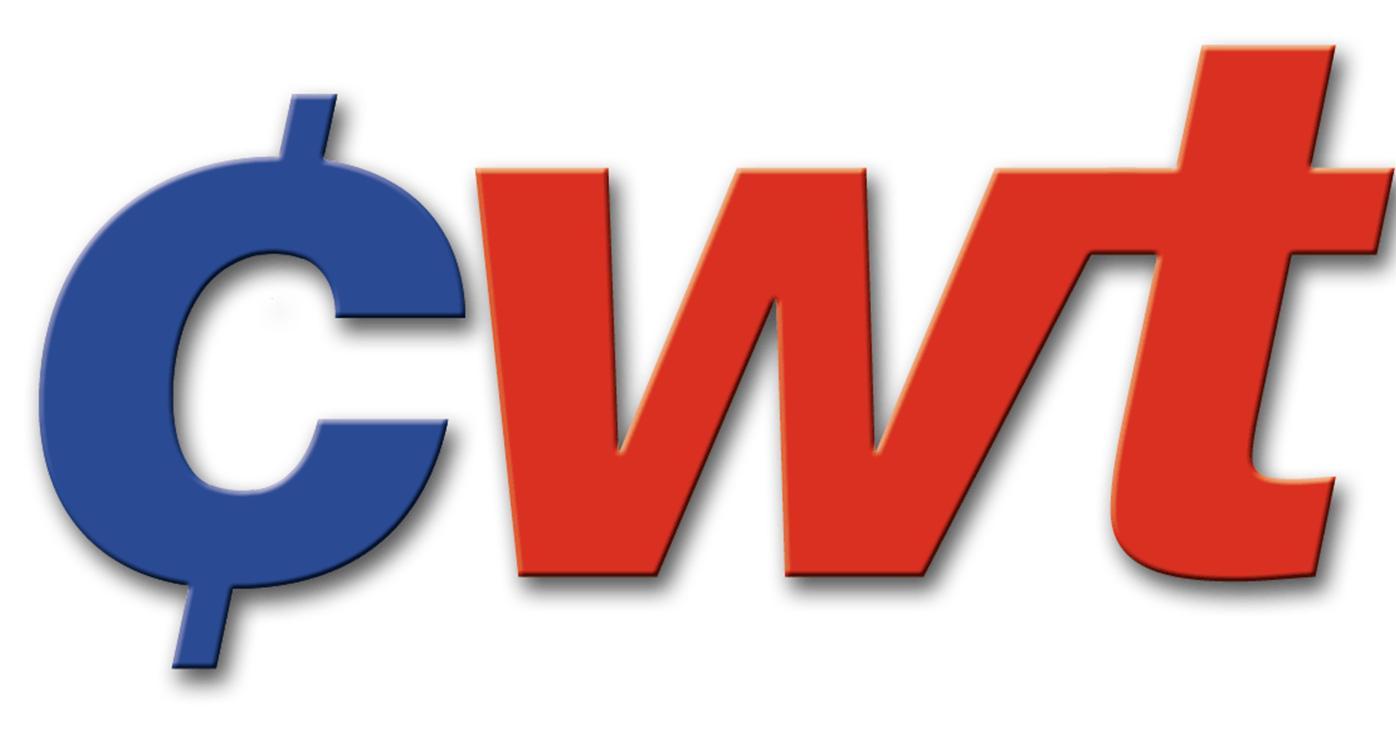 With assistance from Cooperatives Working Together, member co-ops secured 48 contracts to sell 6.84 million pounds of American-type cheeses and 1.32 million pounds of butter in September. The product will go to customers in Asia, Europe, the Middle East, North Africa and Oceania, and will be shipped from September through December of 2017.
These transactions raise the total CWT-assisted net product sales year to date to 55.15 million pounds of cheese and 4.33 million pounds of butter. The products are going to customers in 21 countries in five regions, and will move the equivalent of 606.56 million pounds of milk on a milkfat basis overseas through December 2017.
Helping CWT member cooperatives gain and maintain world market share through the Export Assistance program in the long-term expands the demand for U.S. dairy products and the U.S. farm milk that produces them. This, in turn, positively affects all U.S. dairy farmers by strengthening and maintaining the value of dairy products that directly impact their milk price.
The amounts of dairy products and related milk volumes reflect current contracts for delivery, not completed export volumes. CWT will pay export assistance to the bidders only when export and delivery of the product is verified by the submission of the required documentation.
All cooperatives and dairy farmers are encouraged to add their support to this important program. Membership forms are available on the CWT website.
---
MPP Forecast: October
October 18, 2017
USDA's Farm Service Agency reported that the monthly Margin Protection Program (MPP) feed cost for August was $7.73/cwt.  The feed cost in the MPP is based on corn and alfalfa hay prices reported by USDA's National Agricultural Statistics Service (NASS) and soybean meal prices reported by the department's Agricultural Marketing Service. All three feed cost components in the formula were down significantly from their July levels, which cut the August feed cost price from July's number by $0.49/cwt. NASS also reported that the U.S. average all-milk price was $18.00/cwt. in August, $0.70/cwt. higher than the July all-milk price. The monthly MPP margin for August therefore rose by $1.19/cwt. to $10.27/cwt. from July's margin of $9.08/cwt. The bimonthly margin average for the July-August period was $9.67/cwt.
The CME futures currently indicate that the monthly MPP feed cost will rise slowly from its current level through the end of next year, but remain below $9.00/cwt. throughout that time period. The CME dairy futures currently suggest that the all-milk price will decline slowly from its current level but remain mostly above $17/cwt. through the end of next year. Combined, the futures currently indicate little probability that the MPP margin will drop below $8.00. As shown in the accompanying chart, the USDA MPP Decision Tool projects that the MPP margin will remain well above $8/cwt. through 2018, based on the Sept. 29 CME futures settlements.
USDA's MPP margin forecasts are updated daily online. NMPF's Future for Dairy website offers a variety of educational resources to help farmers make better use of the program.
---
NMPF Supports Rollback of Waters of the U.S. Regulation
October 18, 2017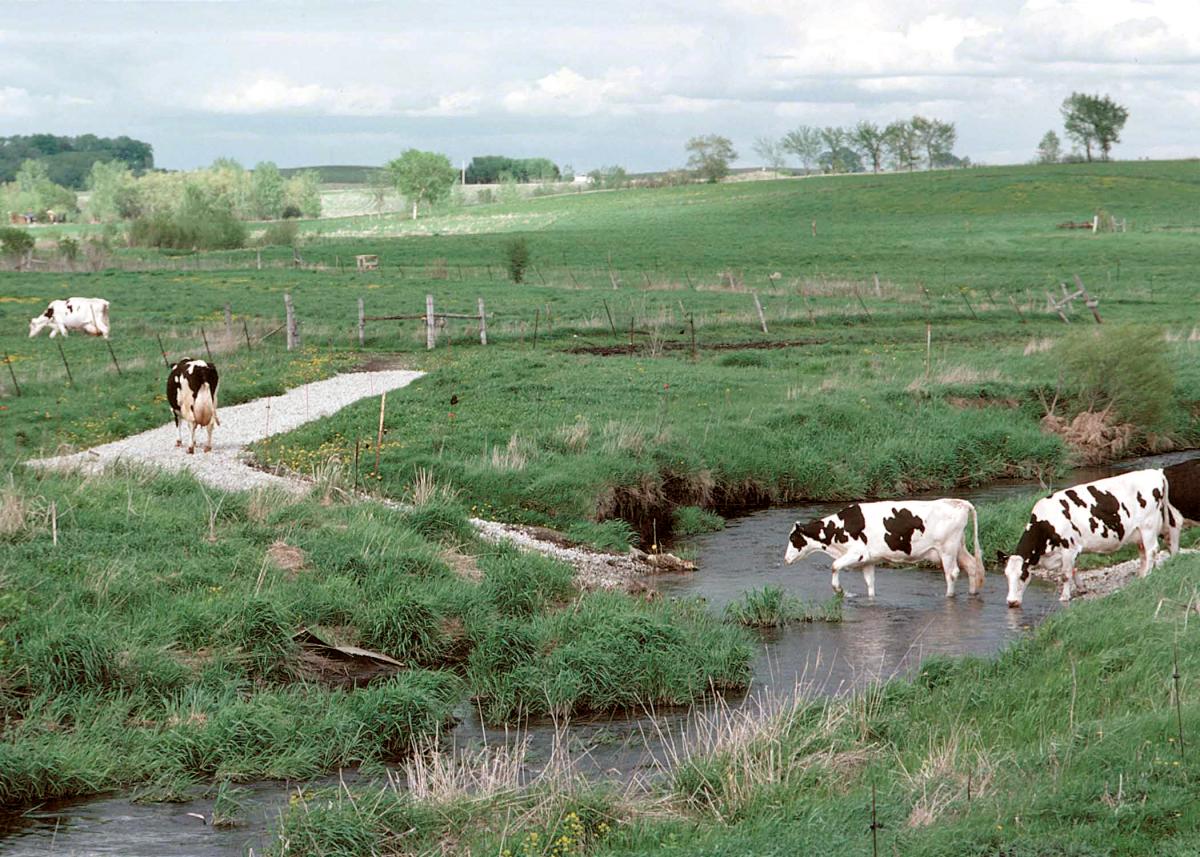 National Milk told the U.S. Environmental Protection Agency (EPA) last month that the dairy industry supports a two-step process to roll back the existing Waters of the U.S. (WOTUS) regulation and generate a new policy that provides farmers greater certainty in the future.
NMPF provided comments on Sept. 28 in support of rescinding the 2015 rule so EPA can initiate a new regulatory process defining and regulating groundwater sources. Rescinding the 2015 policy – which is currently not being enforced because an appeals court suspended it last year, pending the outcome of several lawsuits – is the first step in a two-part process. Next, EPA needs to propose a new rule that conforms to the various Supreme Court cases impacting definitions for what is considered a water of the U.S.  In NMPF's comments, the organization said that EPA and the Army Corps will need to clarify some of the terms and definitions in the 2015 rule, such as "adjacent," "floodplain" and "significant nexus."
NMPF has continuously supported efforts by the Trump Administration since January to restart the regulatory process behind the controversial 2015 Waters of the U.S. (WOTUS) rule.
"A fresh start and a more reasonable approach that complies with past Supreme Court rulings will be in the best interests of the environment and dairy farmers," said Jamie Jonker, NMPF vice president for sustainability and scientific affairs, in comments to EPA.  "We are committed to working with the EPA and the Army Corps of Engineers to find effective ways to protect America's water supplies."
---
NMPF Pitches in After Hurricane Maria Devastates Puerto Rican Dairy Industry
October 18, 2017

National Milk has been working closely with the U.S. Department of Homeland Security's Infrastructure Protection Division and the Federal Emergency Management Agency (FEMA) in the last month to secure generators and fuel for Puerto Rican dairy producers affected by Hurricane Maria.

With valuable input from NMPF officer Mike McCloskey, who has extensive family connections in Puerto Rico, National Milk has been able to advocate for the needs of the Puerto Rican dairy industry. The organization urged FEMA and USDA to act on the requested multi-million-dollar aid package that Agriculture Secretary Sonny Perdue received from the Puerto Rico governor's office – a significant portion needed for generator fuel and animal feed. On Oct. 19, USDA announced it was providing up to $12 million dollars to enable operators of Puerto Rico's 253 dairy operations to purchase feed for their cattle.

Roughly 25 percent of the island's 75,000 cows have died or went missing, barns were flattened, trees stripped of foliage and much of the island has no electricity. Farmers have been using generators to milk their cows, but Puerto Rico's three processing plants are down, so all milk is being dumped. Fuel is difficult to obtain and overworked generators are breaking down.

Shortly after the hurricane hit, FEMA summoned the leadership of its critical infrastructure sectors to FEMA headquarters to discuss the situation and plans for restoring infrastructure. NMPF's Clay Detlefsen is the chair of the Food and Agriculture sector. NMPF immediately urged the Department of Homeland Security and FEMA to provide generators and fuel to the island's dairy producers, and participated in the daily calls with the National Business Emergency Operations Center and FEMA. In addition, at USDA's request, NMPF staff joined the Emergency Support Function #11 team, which focuses on agriculture issues.
---
NMPF, FEMA, Others Help Provide Fuel, Feed to Florida Dairy Producers
October 18, 2017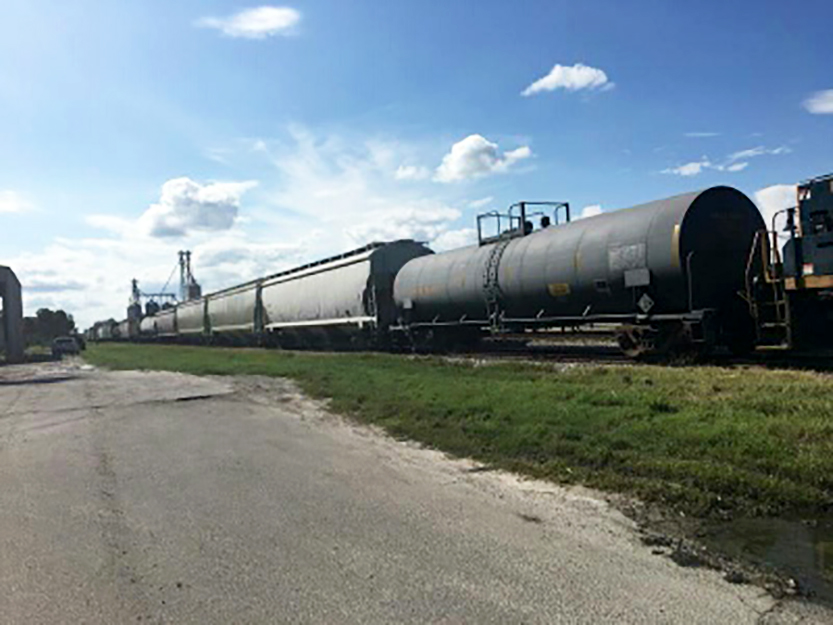 Following the devastating arrival in the southeastern U.S. of Hurricane Irma last month, National Milk helped coordinate the delivery of 17 rail cars of grain, protein and commodity feed to dairy producers in Florida just a few days before farmers would have run out of feedstuffs for their herds.
Before Hurricane Irma had passed through Florida, NMPF staff were alerted by the Florida Department of Agriculture and Consumer Services (DACS) about the feed supply situation. Animal feed shipments had been curtailed before the hurricane's arrival, which meant prior to the storm, animal feed stocks were already running low.
On Sept. 10, NMPF contacted the chair of the federal government's Critical Infrastructure Cross Sector Council to request assistance with grain shipments to Florida once conditions improved. This council was established by the Department of Homeland Security to facilitate interaction between governmental entities and representatives from critical infrastructure owners and operators. NMPF has been a member of that council since its inception over a decade ago.
The following day, NMPF was notified by the Florida DACS that in addition to animal feed, fuel for generators was also running low. NMPF, in coordination with the department, asked FEMA officials and the National Business Emergency Operations Center to prioritize the distribution of animal feed and generator fuel. NMPF continued to participate in the daily, private-sector FEMA information-sharing calls, and remained vigilant in securing resources for the Florida dairy community.
These efforts paid off when FEMA announced a "grain train" would depart from Georgia at midnight on Sept. 14, and arrive in Okeechobee the next day. Numerous entities, including the Florida DACS, the U.S. Department of Agriculture, the National Grain and Feed Association, the Florida Farm Bureau and FEMA were involved in this endeavor.
---
USDA Moves to Improve U.S. Effectiveness at Codex
October 18, 2017

As a member of the Food Industry Codex Coalition, NMPF joined several other agricultural organizations last month in support of a proposal to organize the U.S. Codex Office under the authority of the new USDA Under Secretary for Trade and Foreign Agricultural Affairs. NMPF also submitted individual comments on the decision.

NMPF said the reorganization "will elevate the visibility and strategic impact of U.S. Codex engagement and strengthen U.S. leadership in Codex to advance science-based global standards that protect public health and guard against unscientific barriers that impede U.S. food and agriculture trade."

NMPF hopes that direct engagement by the new Under Secretary for Trade, Ted McKinney, with critically important Codex issues will "build momentum for U.S. Codex strategic priorities while clearly communicating the ongoing U.S. support for science-based food safety standards that are consistent with a rules-based trading system."

NMPF works closely with the U.S. Codex office and other U.S. delegates to Codex committees – including from the U.S. Food and Drug Administration and USDA's Agricultural Marketing Service – as issues of importance to the U.S. dairy industry arise within Codex.
---
NMPF Joins IDFA, International Dairy Federation in Endorsement of Dairy Declaration on Sustainability
October 18, 2017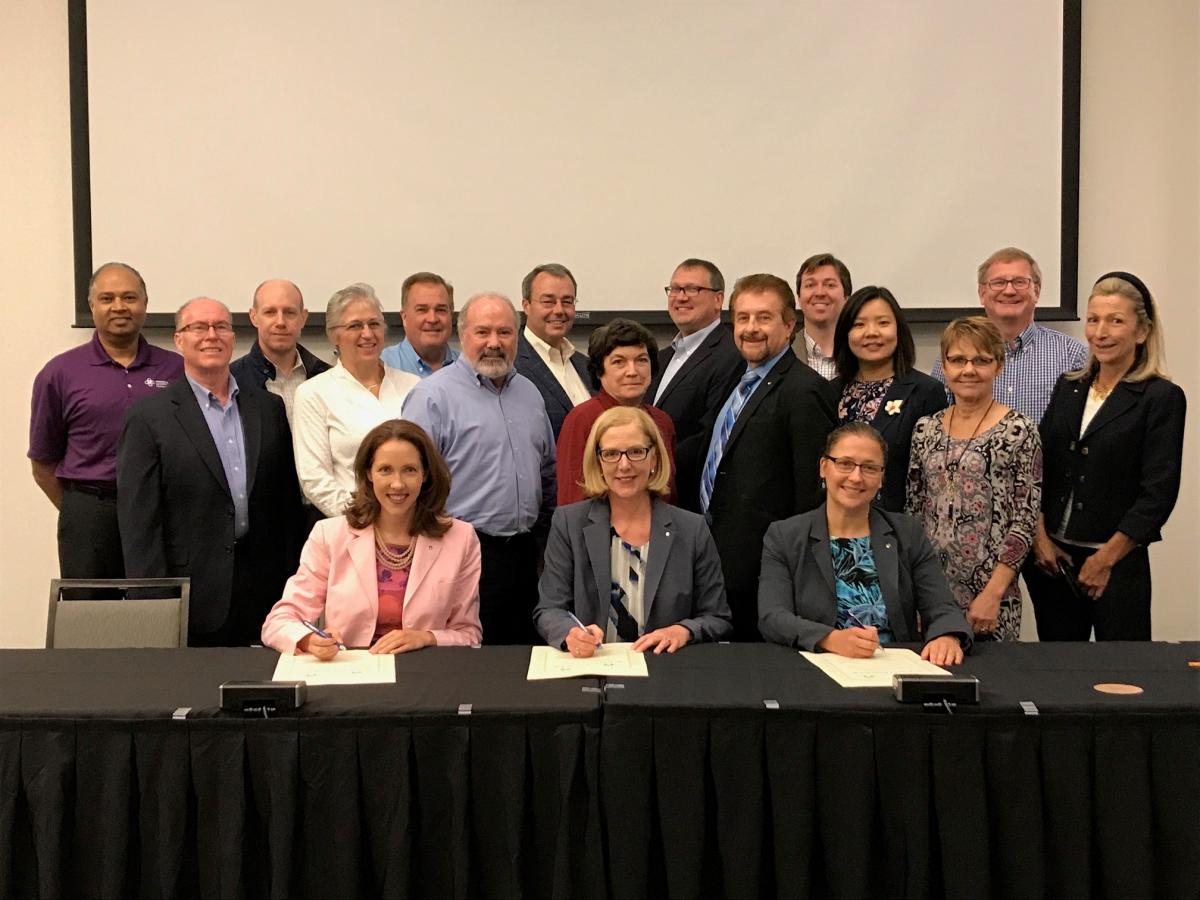 NMPF, the International Dairy Foods Association (IDFA) and the International Dairy Federation (IDF) together endorsed the Dairy Declaration of Rotterdam last month, which recognizes the global dairy sector's commitment to feeding the world with safe, sustainable products.
The U.S. National Committee of the International Dairy Federation (USIDF), of which NMPF serves as Vice Chair, endorsed the declaration in a signing ceremony held last month during the USIDF Annual Membership meeting. The declaration was originally developed by IDF and the United Nations Food and Agriculture Organization at the IDF World Dairy Summit in October 2016. The document, which supports the U.N. 2030 Agenda for Sustainable Development, provides a framework for IDF sustainability actions and highlights IDF's commitment to take an integrated approach to promote sustainability.
Signing the declaration on behalf of the broader dairy industry that USIDF represents were USIDF Vice Chair and NMPF Vice President of Trade Policy Shawna Morris; USIDF Chair and IDFA Senior Vice President of Regulatory Affairs Cary Frye; and IDF Technical Manager of Standards, Aurélie Dubois.
"Today, America's dairy farmers are producing a gallon of milk that uses 65 percent less water, requires 90 percent less land and has a 63 percent smaller carbon footprint than it did 70 years ago," Morris said. "The U.S. dairy industry looks forward to continuing to partner with other signers of the declaration in building upon dairy's positive track record of providing consumers with the nutritious, responsibly produced products they want while continuing to further its commitment to providing a sustainable dairy food system in this country."
---
NMPF To Consider Proposal to Improve Class I Price Risk Management
October 18, 2017

NMPF's Board Officers have endorsed a proposal to improve the price risk management of fluid milk, without reducing the revenue generated by Class I prices. The proposal was developed by a  task force of NMPF members, who engaged in discussions this year with members of the International Dairy Foods Association to find a mutually-acceptable approach to improving the risk management of Class I milk, while preserving the farm-level revenue that the Class I formula generates for producers' milk checks. After a series of meetings, the two groups have agreed on a proposal that would achieve both objectives. The proposal will be reviewed and voted on later this month by the NMPF Board of Directors.

The current classified pricing system, established in 2000, uses the higher of the Class III or IV price in each month, plus a location-specific differential in each milk marketing order region, to set the monthly Class I price. Use of the "higher of" makes it difficult for Class I milk handlers to hedge risk because they don't know which class will be the mover for a particular month.  However, the "higher of" calculation as the Class I mover has benefited dairy producers since its implementation, and NMPF task force members made clear that value would have to be reflected in any alternative pricing formula going forward.

Under the terms of the agreement – which ultimately will require approval by Congress – the current Class I system would be adjusted using the simple average of Classes III and IV as the Class I mover.  This will reduce some of the unpredictability of pricing beverage milk, as it gives processors the ability to hedge Class I milk prices using Class III and IV futures.

To keep the proposal revenue-neutral, it would boost Class I differentials by $0.74 per hundredweight in each federal milk marketing order.  This premium represents the average value of the higher-of system, dating back to 2000.  The larger differential is needed so that moving to an average of the two market-determined manufacturing class prices does not diminish the contribution to the blend price provided by Class I revenue.

The agreement creates a positive outcome for farmers and processors, because it addresses fluid bottlers' desire for improved risk management, while protecting the integrity of Federal Milk Marketing Orders, and locking in the value that the "higher of" has provided. Also important, the agreement will unite NMPF and IDFA in support of the dairy title of the farm bill, which is also expected to contain badly-needed improvements in the Margin Protection Program. Given the ongoing federal budget challenges in developing a new farm bill, a unified dairy industry will be critically important to legislative success. The NMPF Board Officers unanimously endorsed the recommendation of the NMPF task force member, and are recommending approval by the Board.
---
Dairy Groups Fight to Preserve Common Food Names Against EU's Proposed Restrictions
October 18, 2017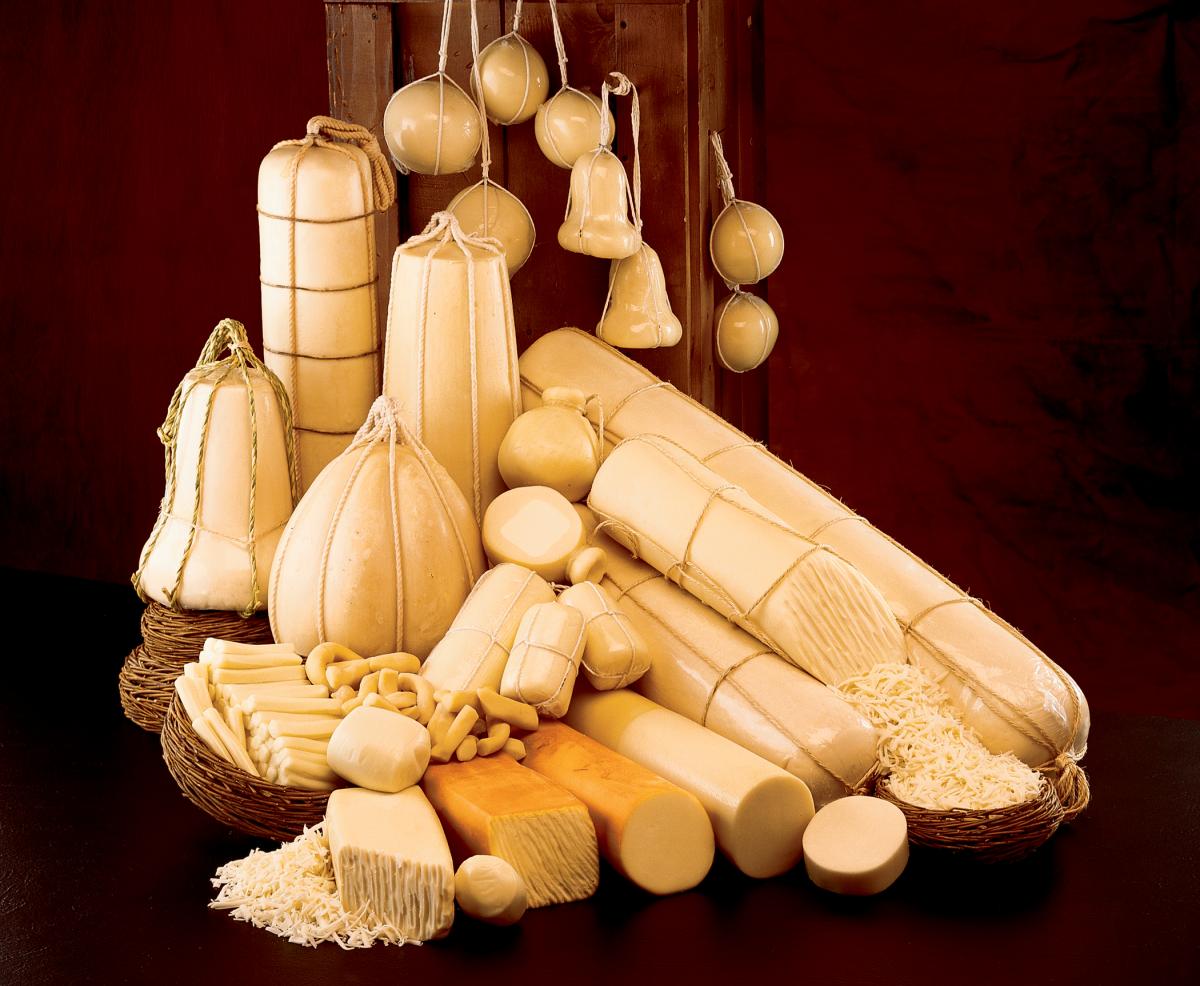 National Milk, as part of the Consortium for Common Food Names (CCFN), has continued battling this fall to preserve U.S. cheese exports in nations where the European Union (EU) is using geographical indications (GIs) in an effort to limit those opportunities.
The EU's GI land-grab seeks to restrict a long list of common food and beverage terms for use only by certain EU producers in specified regions. If successful, it would force U.S. dairy suppliers to market many of their products under different, unfamiliar names—a costly proposition that would put the United States at a distinct and lasting competitive disadvantage in export markets. Those efforts have escalated considerably over the past month in trade deals between Europe and two major markets of importance of America's dairy farmers.
At the start of October, NMPF and several other agricultural organizations sent a letter imploring President Trump to defend common food names against EU efforts to monopolize their use. Japan and Mexico are soon to close their respective comment periods on lists of proposed names the EU is looking to restrict. Those lists include generic cheeses like asiago, feta, gorgonzola and parmesan. Both nations — critical dairy markets for the United States, accounting for more than 40 percent of U.S. cheese exports last year — will then likely finalize their negotiations with the EU.
NMPF, working closely with the U.S. Dairy Export Council, has been extensively involved in CCFN's filing of detailed submissions to Japan and Mexico in defense of the common names at risk. "If the U.S. government firmly expresses its concerns now to Mexico and Japan regarding the importance of safeguarding common names and terms for all to use, both nations might be more inclined to take the right and just steps in these negotiations," the letter stated.
In addition, NMPF, USDEC and the International Dairy Foods Association (IDFA) wrote to the Japanese Ministry of Agriculture last month to insist that Japan respect current market access between Japan and its trading partners, including the United States, when reviewing the EU's list of requested GIs, or else risk disrupting one of the world's largest consumer marketplaces. The letter underscored that it is imperative that Japan "not overlook the enormous significance of the EU food name list for Japanese consumers and producers, and for your lasting relationships with key international trading partners."
On Oct. 16, Vice President Mike Pence met with Japanese Deputy Prime Minister Taro Aso for the second round of the U.S.-Japan Economic Dialogue, during which Japan committed to ensuring transparency and fairness in its system for GIs in accordance with its domestic law and procedures.
To further bolster U.S. awareness of this issue, NMPF worked with Senate Judiciary Committee staff to organize a September Capitol Hill briefing on GIs, which was hosted by Sens. Chuck Grassley (R-IA) and Dianne Feinstein (D-CA), committee chair and ranking member, respectively. In addition to speaking at the event, NMPF staff coordinated the participation of multiple U.S. industry associations that detailed the impact of the EU's GI tactics on various sectors of the U.S. economy and on the rights of U.S. trademark owners. Other participants included the National Association of Manufacturers, North American Meat institute, and Wine Institute.
Capping last month's activities, NMPF also briefed the Argentine embassy on GI issues as the EU and the Mercosur bloc of countries, of which Argentina is a member, redouble their efforts to reach a free trade agreement by the close of 2017. The possible restriction of common food names is a key issue of debate in that agreement, particularly given the extensive cheese production in Mercosur countries due to decades of European emigration to South America.
---
2017 Annual Meeting to Celebrate "Undeniably Dairy," Tackle Industry Issues
October 18, 2017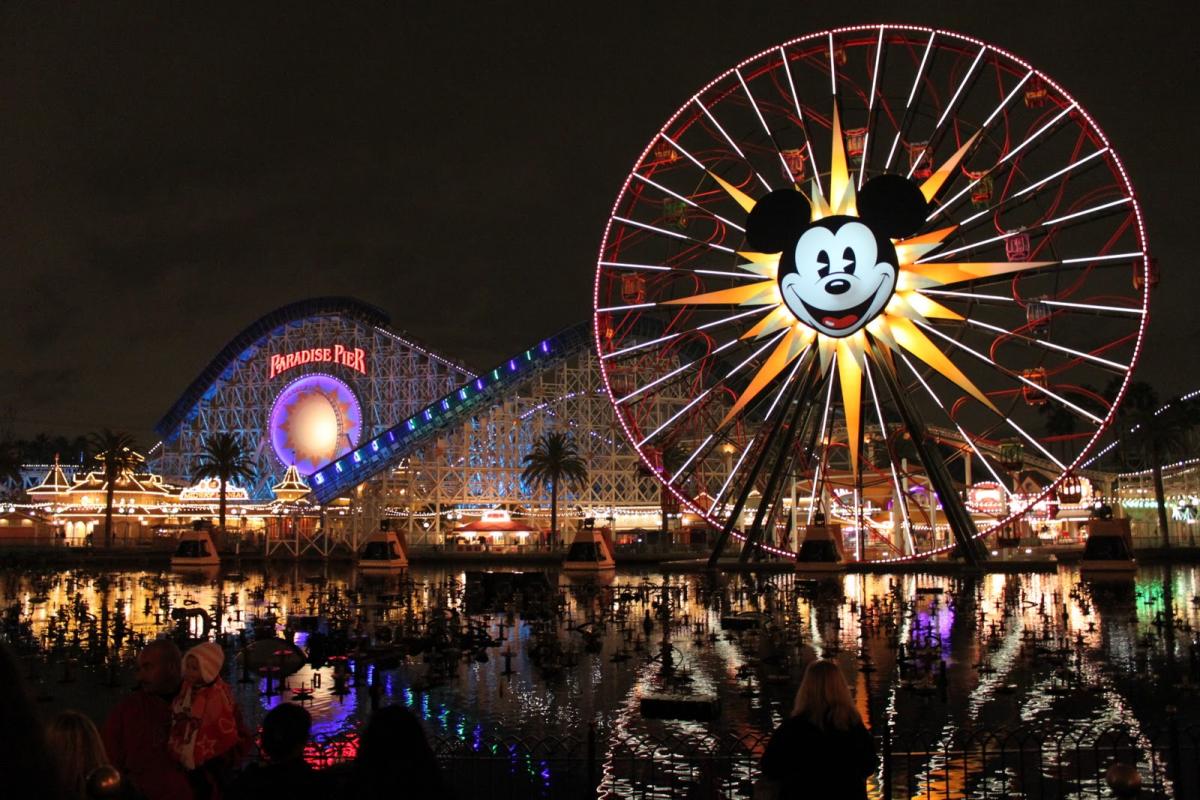 Hundreds of dairy farmer leaders, cooperative executives, checkoff organizations and other industry stakeholders will gather in Anaheim, Calif., later this month to attend the 2017 Joint Annual Meeting, jointly held by NMPF, the United Dairy Industry Association and the National Dairy Board. The meeting, taking place October 30-November 1, will be held at the Disneyland Hotel.
This year's meeting theme, "We are Undeniably Dairy," will celebrate the goodness of dairy foods, their nutritional benefits, and the industry's commitment to social responsibility.  Guests will learn more about the past year's activities of both NMPF and DMI. One of this year's featured speakers is Trace Sheehan, who wrote and produced the new documentary "Food Evolution," a deep-dive into the contentious world of GMOs. This year's event will feature a movie screening of the documentary, open to all meeting attendees.
In addition to NMPF's annual Town Hall event, which updates attendees about the organization's current policy initiatives, there will also be two panels that will review the challenges and opportunities facing the dairy industry. The Producer Leader panel, moderated by NMPF Chairman Randy Mooney, will feature dairy farmer leaders discussing topics like the federal dairy safety net, immigration policy and consumer demand. The Cooperative CEO panel, moderated by NMPF President and CEO Jim Mulhern, will examine how farmer-owned marketing organizations can build a more collaborative, proactive and innovative U.S. dairy industry that can secure our future success both here and abroad.
Both the Cheese Reception and Dairy Bar return this year, featuring products like fairlife milk, Chobani yogurt and Sargento cheese, as well as booths from several of NMPF's associate members.
---
As Korean Trade Negotiations Continue; NMPF Pushes to Deepen Free Trade Agreement
October 18, 2017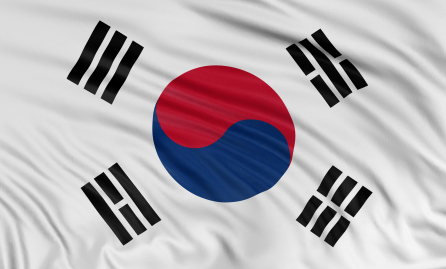 After mobilizing several weeks ago to discourage the Trump Administration from pulling out of the U.S.-South Korea (KORUS) free trade agreement, National Milk is now urging efforts to improve the trade pact as U.S.-South Korea negotiations over the agreement continue.
South Korea is the fourth-largest U.S. dairy export market and last year accounted for over $230 million in U.S. dairy sales. Leading up to the KORUS negotiations in early October, NMPF worked with lawmakers last month to ensure that dairy trade was highlighted in a bipartisan congressional letter calling on President Trump to strengthen the economic bonds between the United States and South Korea by remaining in the agreement. Representatives Ron Kind (D-WI) and Dave Reichert (R-WA) authored the letter, which was cosigned by 17 other House colleagues. The letter pointed out that without KORUS, the United States would be the only major dairy supplier in the world that lacked preferred access to South Korea's growing market.
Shawna Morris, NMPF's vice president of trade policy, attended a roundtable dinner with South Korean Trade Minister Kim Hyun-chong last week, where she stressed the importance of the trade deal to the U.S. dairy industry. NMPF encouraged the minister to use the ongoing talks to build upon this positive relationship by expanding the agricultural provisions of the deal. As the U.S.-Korea talks continue, NMPF will continue to champion the need to preserve the FTA and focus discussions on ways to deepen the agreement in areas such as agricultural tariffs, geographical indications, and sanitary and phytosanitary measures.
---
New Campaign Demonstrates Nutritional Deficiencies in Dairy Imitations
October 19, 2017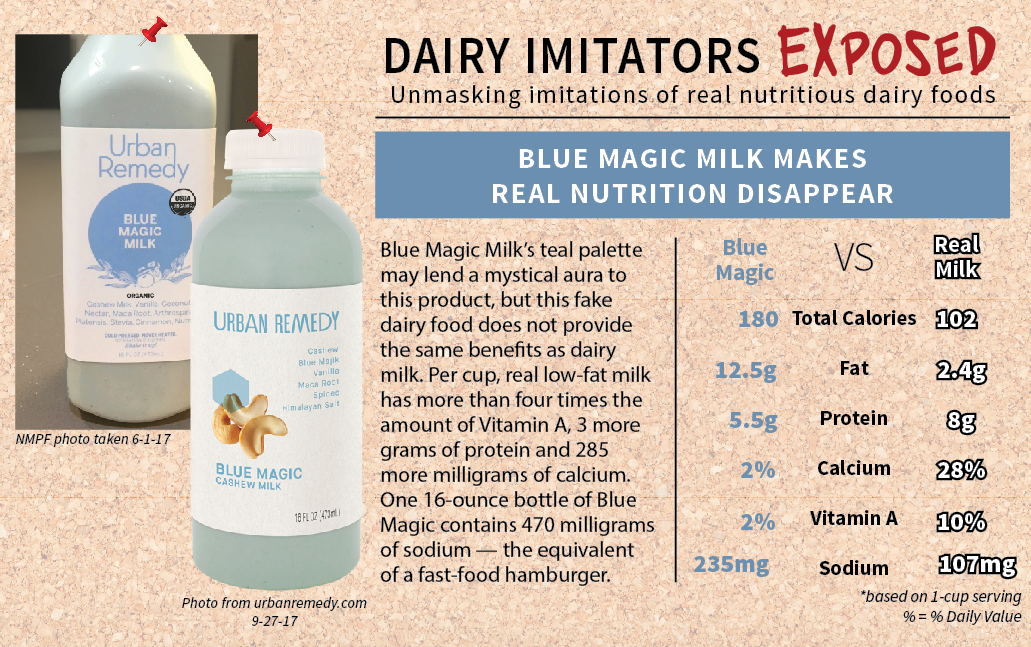 In a letter to regulators in late September, National Milk insisted that the U.S. Food and Drug Administration (FDA) take enforcement action against imitation dairy product "Blue Magic Cashew Milk" for continuing to ignore federal standards of identity for dairy products. This latest action is part of a continued effort to spotlight other plant-based products masquerading as dairy foods.
In a letter sent last month to the U.S. Food and Drug Administration (FDA) and the California Department of Food and Agriculture, NMPF said that San Francisco-based Urban Remedy's continued use of a standardized dairy term on a plant-based imitation is a violation of standards defining milk solely as the product of a dairy animal.
NMPF evaluated the beverage in June 2017 as part of a marketplace survey examining the nutrients in imitation dairy foods. Of the 244 beverages reviewed, Blue Magic's two-cup serving contained the highest sodium content, grams of fat and calories. An entire 16-ounce bottle of Blue Magic contains 470 mg of sodium — the equivalent of a fast-food hamburger. Even a half-serving (1 cup) featured the highest calories and fat of all products surveyed, and was second highest in its sodium level.
By contrast, real low-fat milk, per cup, has more than four times the amount of Vitamin A, three grams more protein and 285 mg more calcium as Urban Remedy's imitation version.
This call to action against Blue Magic Cashew Milk is part of an expanded NMPF effort that will focus attention on food brands that inappropriately label their products using dairy terminology. The series, titled "Dairy Imitators: Exposed," will demonstrate these products' lack of compliance with federal standards, and their nutritional deficiencies when compared to real milk, yogurt, cheese and other dairy foods. NMPF will continue to press federal and state agencies about the imitation products highlighted, pointing out their violations of standards of identity, as well as nutritional inferiority.
This is the second time this year that NMPF has raised objections about Blue Magic Milk. After National Milk's initial review in June, Urban Remedy altered its label to read "Blue Magic Cashew Milk," but NMPF said the change was only cosmetic as the company is still violating federal labeling regulations by using a standardized dairy term on its plant-based beverage.
"Beyond ignoring clearly-defined regulations specifying what milk is, this 'Blue Magic' product is an affront to consumers seeking appropriate levels of nutrition for their families," said Jim Mulhern, President and CEO of NMPF.  "It's obvious that this beverage is not a nutritional substitute for real milk, regardless of its desire to co-opt dairy terms."
NMPF has engaged with FDA several times over the last 10 months, through both numerous letters and an in-person meeting with top regulators. In addition, NMPF has been pushing legislation – the DAIRY PRIDE Act – that would require FDA to take action against any rule-breaking dairy imitations.
---
NMPF Supports USTR Proposal in NAFTA Talks to Facilitate Open Dairy Trade with Canada
October 19, 2017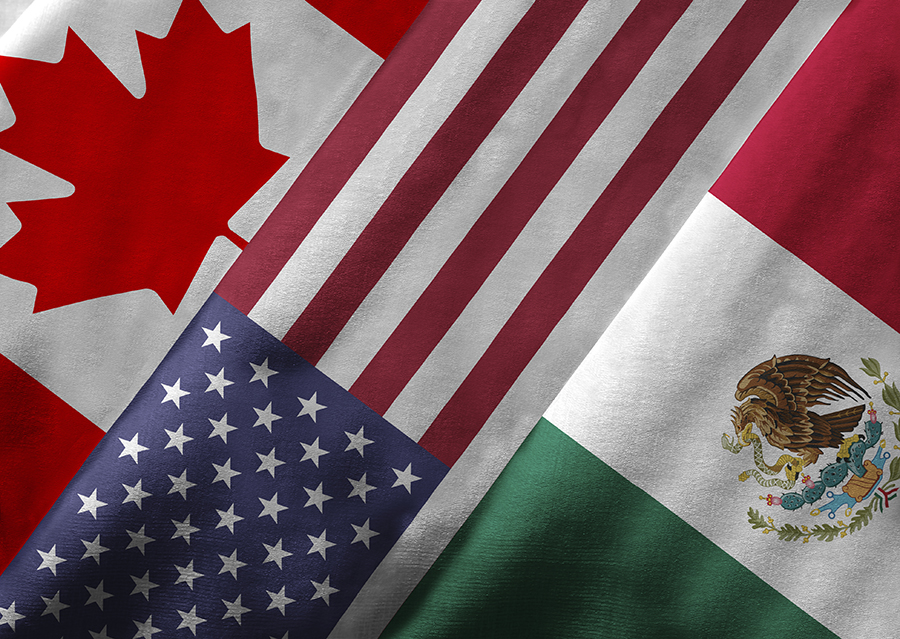 National Milk supports the U.S. government push to eliminate Canada's exorbitant tariffs on dairy exports and rescind its damaging Class 7 milk pricing scheme – issues that were put on the table during the most recent round of negotiations between the United States, Mexico and Canada earlier this week in Washington, D.C.
"The proposal advanced by the U.S. Trade Representative is the right approach to move dairy trade between our two countries closer to the free trade relationship that exists for most other agricultural products under NAFTA," NMPF President and CEO Jim Mulhern said. "We are gratified that our trade negotiators have heard the concerns of America's dairy farmers and cooperatives, and made dairy trade a key objective in the U.S.-NAFTA agenda."
National Milk believes Canada's exorbitant tariffs on dairy imports – in the range of 250-300 percent – have been at odds with an overall free trade policy environment that is enjoyed by most other sectors of the U.S. economy. In addition, Canada's Class 7 policy is a government-sanctioned effort to dump Canada's surplus milk solids onto the world market to the detriment of U.S. and international dairy farmers who must compete with these subsidized exports.
NMPF's Board Officers also met with leaders from the Dairy Farmers of Canada earlier this month to impress upon them the importance of resolving these issues. In addition, NMPF, together with the International Dairy Foods Association, provided unified industry input on dairy's NAFTA priorities to a House Agriculture Committee congressional delegation that visited Canada last week.
"The problems created by Canada's dairy system must be resolved as part of the current negotiations. These policies include subsidized exports and non-tariff barriers, in addition to the large tariffs already in place," said Mulhern. "We stand firmly behind the U.S. government's proposal to establish the free flow of dairy products among the NAFTA countries, while immediately eliminating the class 7 export program."
The next round of negotiations will take place in Mexico City in November, with plans to extend the talks into the new year.
---