NMPF Supports USTR Proposal in NAFTA Talks to Facilitate Open Dairy Trade with Canada
October 19, 2017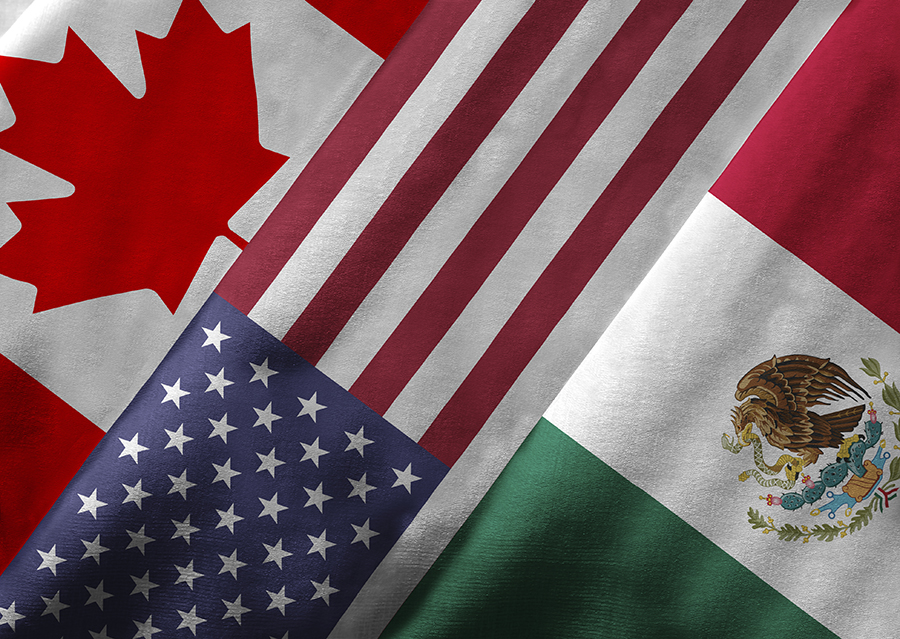 National Milk supports the U.S. government push to eliminate Canada's exorbitant tariffs on dairy exports and rescind its damaging Class 7 milk pricing scheme – issues that were put on the table during the most recent round of negotiations between the United States, Mexico and Canada earlier this week in Washington, D.C.
"The proposal advanced by the U.S. Trade Representative is the right approach to move dairy trade between our two countries closer to the free trade relationship that exists for most other agricultural products under NAFTA," NMPF President and CEO Jim Mulhern said. "We are gratified that our trade negotiators have heard the concerns of America's dairy farmers and cooperatives, and made dairy trade a key objective in the U.S.-NAFTA agenda."
National Milk believes Canada's exorbitant tariffs on dairy imports – in the range of 250-300 percent – have been at odds with an overall free trade policy environment that is enjoyed by most other sectors of the U.S. economy. In addition, Canada's Class 7 policy is a government-sanctioned effort to dump Canada's surplus milk solids onto the world market to the detriment of U.S. and international dairy farmers who must compete with these subsidized exports.
NMPF's Board Officers also met with leaders from the Dairy Farmers of Canada earlier this month to impress upon them the importance of resolving these issues. In addition, NMPF, together with the International Dairy Foods Association, provided unified industry input on dairy's NAFTA priorities to a House Agriculture Committee congressional delegation that visited Canada last week.
"The problems created by Canada's dairy system must be resolved as part of the current negotiations. These policies include subsidized exports and non-tariff barriers, in addition to the large tariffs already in place," said Mulhern. "We stand firmly behind the U.S. government's proposal to establish the free flow of dairy products among the NAFTA countries, while immediately eliminating the class 7 export program."
The next round of negotiations will take place in Mexico City in November, with plans to extend the talks into the new year.