Farmer Focus
Sauter Farms
Cannon Falls, Minnesota
The unpredictability of farming can be overwhelming.
Josh Sauter, 36, is earlier in his farming career than many of his peers but he's already dealt with unforeseen challenges. He had a barn collapse in 2010, three years before he and his wife Katie got married and began farming with his parents at Sauter Farms in Cannon Falls, MN. A tornado shifted the new barn's foundation in 2018. A hard winter in 2019 caused another barn collapse, further reinforcing the reality that patience needs to be a part of a dairy farmer's job description.
"You have to say positive," Sauter says. "Leave what you can at the dairy. Some days you get to do that at six, and some days you don't get to do that till midnight, but that's important."
That approach has served Sauter well in the latest challenge, one shared throughout dairy and all of agriculture: The response to the coronavirus pandemic. Running the dairy has been "a wild ride," Sauter says.
Sauter says typical COVID-19 precautions – more social distancing, smaller milking teams, and more sanitation – have shifted day-to-day operations on the dairy. But one key to stability through it all has been Sauter Farm's risk management coverage, which has at least lessened worries about shifting prices.
"We had Dairy Margin Coverage, and we had Dairy Revenue Protection coverage. We had a little bit on the futures board too, so we really used all three tools available to us. We missed out on some of the big highs because of it, but we didn't have to panic when it all started."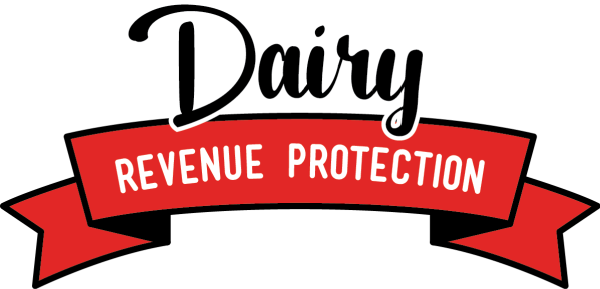 With the ups and downs he has already encountered, Sauter's business model has been focused on eliminating some future risk through diversifying the third-generation farm's milking operation. After graduating from Cornell University in 2006, Sauter began buying cows to establish equity in the family business. Now, they raise calves they sell to other producers.
"Every time a new calf is born is exciting, especially the replacement heifers," Sauter says. "We have been breeding quite a few cows to black Angus, and I get excited to have these black calves because they are fun to raise up as feeders."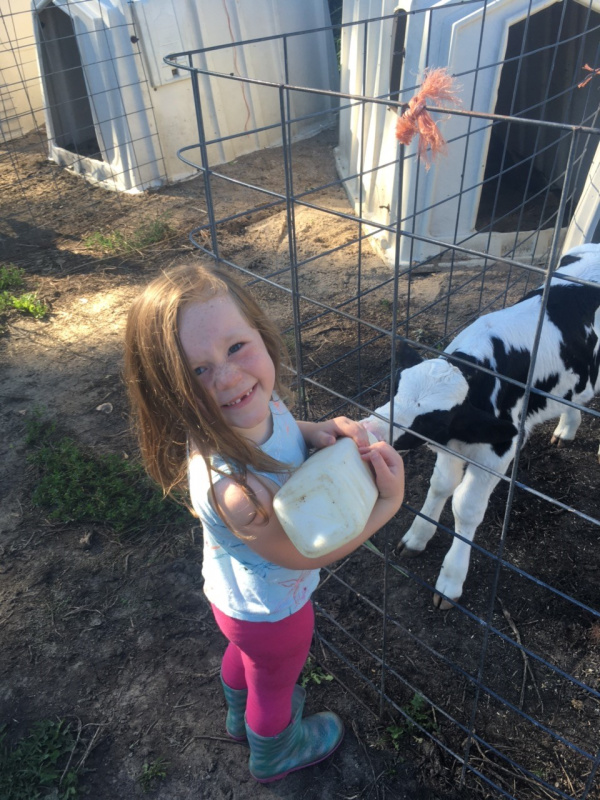 Looking further into the future beyond a newly diversified herd, Sauter says developing a succession plan and ensuring a smooth handoff of the farm from his parents will be their next challenge. The process is expensive, and Sauter says when cash is tight and plans change, other things take priority. Succession planning can also be a challenge when the current setup is working well, like theirs is now.
Herd health and day-to-day management dairy is Sauter's responsibility, but the farm's supporting operations fall to other family members. His dad, Mark, feeds their 300 Holsteins daily and his mom, Roxanne, is a retired schoolteacher who does most of the book work.
Sauter says he would like to take over more from his dad — but that too comes with its challenges.
"He's one of those farmers, I don't think he is ever going to retire," Sauter says.
In the meantime, the Sauters have their hands full with a new addition to the family. Their daughter, Iva, joined her three young siblings in August. Her arrival, Sauter said, was a welcome bright spot in a year when good news was harder to come by. And it can serve as a reminder that new life on the farm, be it a calf or a newborn baby, can balance the uncertainty of farming with the promise of the future.
Q&A:
Co-op?
Dairy Farmers of America
FARM Program Participant?
Yes
What do you like the most – and the least – about working as a dairy farmer?
The thing I like the most about being a dairy farmer is everything it takes to developing a good cow from the mating through good nutrition in calf and heifer development and then making sure she is being fed the best quality feed to reach her full potential as a mature cow. The least is dealing with all the challenges of a cold snowy winter.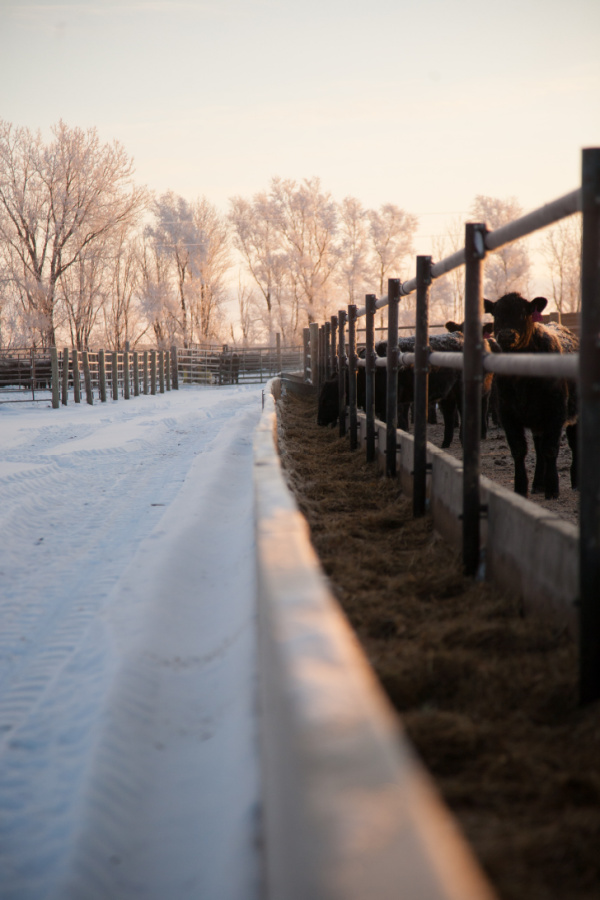 Meet More of our Members: