Farmer Focus
Kibler Dairy Farms
Warren, OH
At Garry Kibler Jr.'s 320-cow dairy outside Warren, OH, sunshine = savings.
That's because the investment Kibler Dairy Farms, which he runs with his brother, Cory, and his father, Garry Sr., made in solar panels more than a decade ago is paying off. The 480 panels that cover each side of their largest barn roof generate $5,000 to $6,000 of savings a month – a bit more than half of their electric Bill, Garry Jr. said. Now that the up-front costs have been covered, the farm's commitment to environmental sustainability is supporting its financial sustainability as well. All that sunshine means a brighter future for the fourth-generation farm, he said.
"We try to be as financially sound and environmentally sustainable as possible," he said. "By putting in investments, we save money down the road."
Kibler Dairy Farms, a member of Dairy Farmers of America, received the 2022 National Dairy FARM Program Excellence award in Environmental Stewardship.
The solar panels stood out as a contribution. But a lot of other, little things – practices common in dairy farming – also add up to a sustainable approach to dairying, he said. The solar-powered fans that keep the cows cool. The dragline that applies manure from their storage lagoon, reducing fertilizer costs. The cover crops that maintain soil health on the land the farm uses to grow its own feed. The LED lights in the barn and the thermostats on the fan.
"It all just seems to help," he said.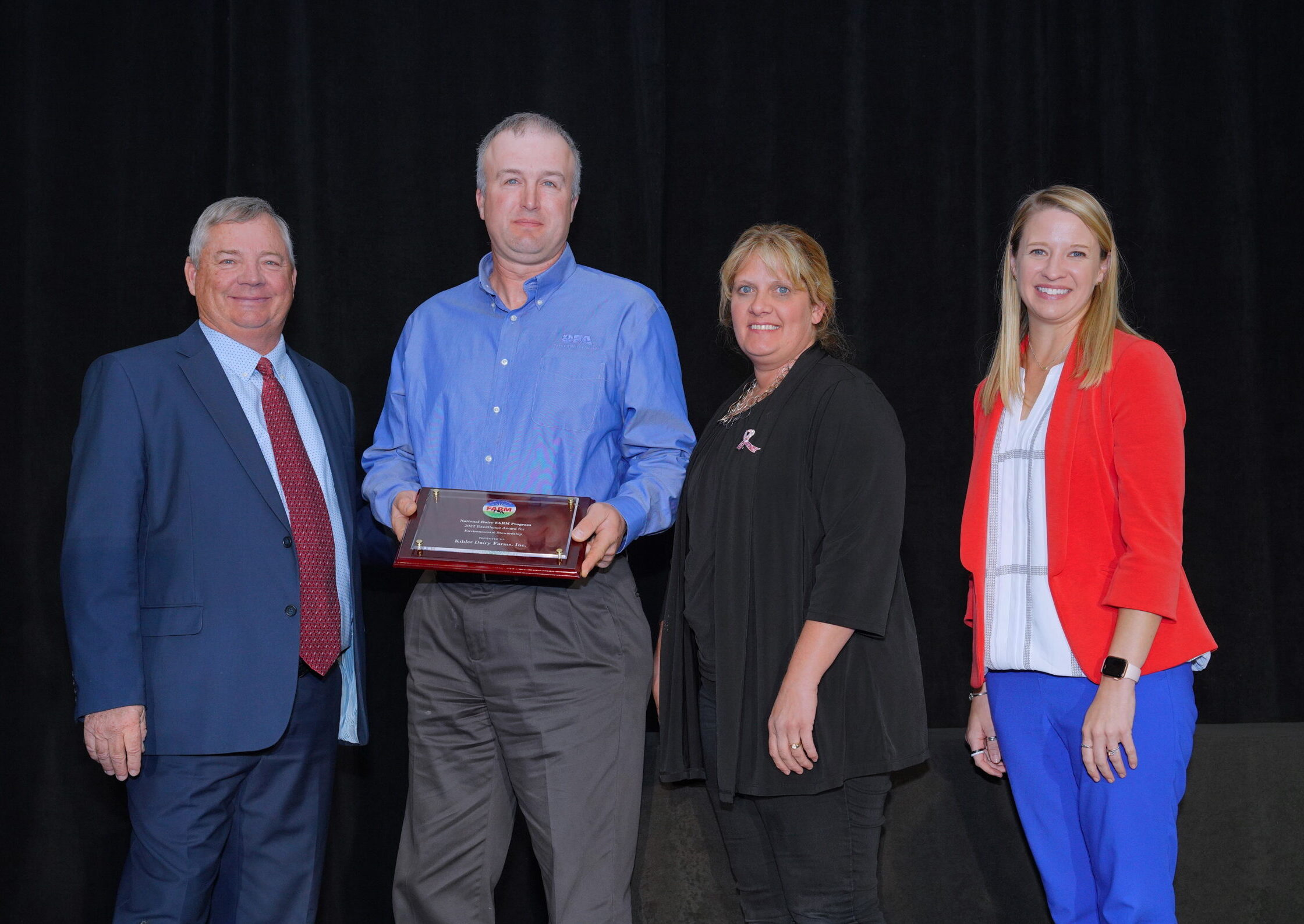 All that help, and the farm's focus on sustainability in all its applications, applies to cow care as well.
The fans, the sand bedding in the stalls, and the sprinkler systems above the cows underscore the family's stewardship commit, he said. "The biggest thins is making the cows even more comfortable that what they are," he said. "By having a more comfortable cow, she's healthier, and she produces more milk, which in the long run makes us more money."
It also helps build positive relationships with the next-door neighbors. As the area around Warren, which is just northwest of Youngstown, has grown, the farm now has city-dwellers on three sides.
"We hosted a night at the farm one time, and a couple hundred people showed up," he said. "We just showed them what dairy life is like and what we do on the farm. That's the biggest thing, just coming to the farm and seeing what we do," he said.
And with a new appreciation of how dairy is evolving and the efforts that dairy farmers put into it, those consumers can go back to their homes knowing the milk they drink is being produced on a farm that's facing today's challenges – and succeeding.
"We work all day, and we work hard," he said. "We're doing what we can to support our families and feed the American population."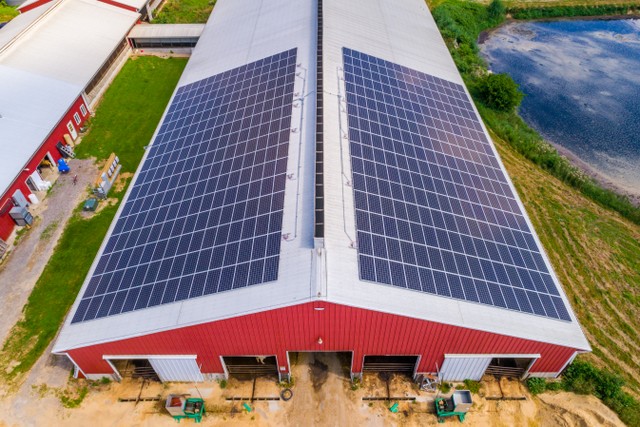 Meet More of our Members: