Farmer Focus
Fletcher Farm
Southampton, MA
Having The Best Pumpkin Patch in Massachusetts may not seem central to a successful dairy operation. But for Fletcher Farm outside Southampton, the patch – and the farm stand, and the recognition – together create the most important ingredient for her dairy's success: Community.
"We feel pretty passionately about not only maintaining our farm roots, but also making sure that the community maintains some farm roots and an understanding of the work and effort that goes into it every day," said Nicole Fletcher, who runs the farm with her father, Bob, and younger brother, Matthew.
Dairy farms face different challenges depending on their region, from drought out West to Northern snowstorms to Southern heat stress. In the Northeast, home to the nation's most expensive farmland, urban sprawl comes into play.
The Fletcher family's fourth generation operation of 80 Holstein and Jersey cattle, along with 240 acres of owned and rented farmland, is 90 minutes west of Boston, in a highly residential area. That's a lot of curious neighbors – but also a lot of potential customers, Nicole Fletcher said.
To win them over, the Fletchers prize diversity on their farm. While the dairy is the heart of the operation, Fletcher business streams include a farm stand. And farm tours. And a food truck. And horse-drawn hayrides. And a petting zoo. And compost in the spring. And sweet corn in the summer. And Christmas trees in the winter. And the pumpkin patch.
"Basically, the whole nine yards," Fletcher said. "We basically invite the public to come here and check us out and see it all."
The farm stand is just getting up and running this April, with early season business brisk, she said. The weekend last fall, right after Reader's Digest named their farm The Best Pumpkin Patch in Massachusetts, "we knew it immediately," she said. "The article hit on Friday, and that was the busiest, craziest Saturday we ever had. We had all these people coming in from all over the place."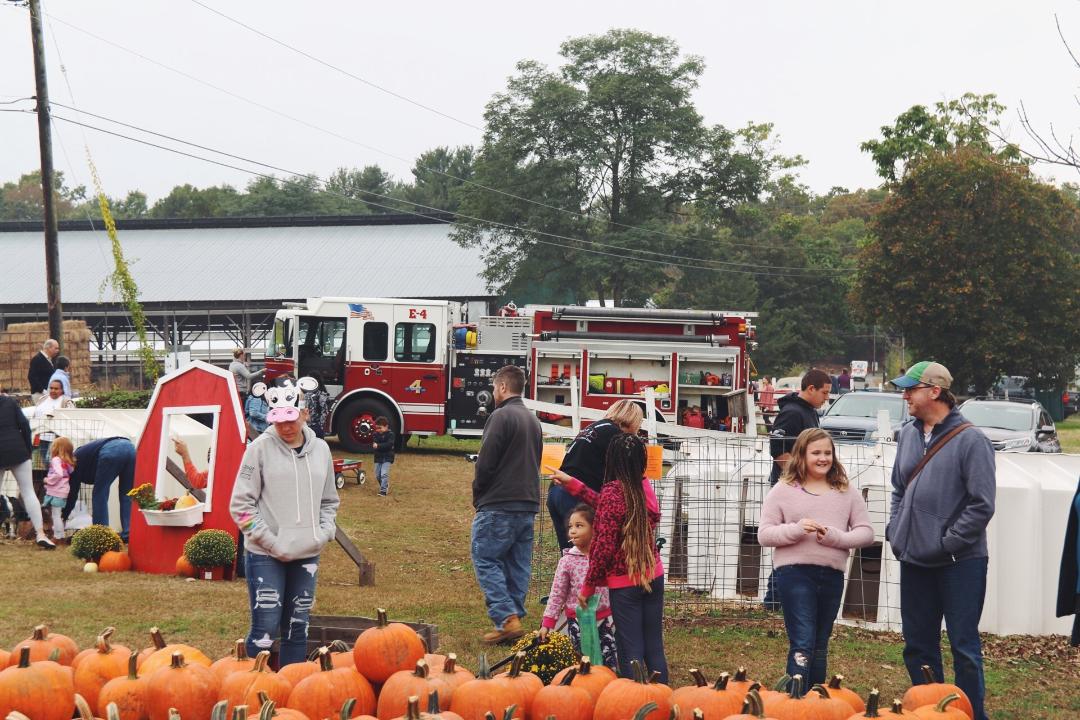 The opportunity to interact isn't just about additional revenue streams. It's about connection and building goodwill in a place where farm-to-fork isn't a theoretical supply chain – it's literal human interaction.
"It's a little bit like living in a fishbowl, but it's better than having people not understand or support you," she said. "We are the kind of farm that, if you were to pull over on the side of the road and you want to show your kids the calves, we would welcome you. It's very cool to host field trips with young kids who have never seen a cow before. You see them come back with their parents, and it's such a positive thing to see them enjoying the animals."
But, to be sure, running a farm where an entire community is watching can be double-edged.
"You don't know everything about every person who visits the farm," she said. "I've seen people come out, they seem perfectly fine, just visiting the calves, and the next thing we know, we get a phone call from somebody, saying someone saw something that isn't accurate. It's unfortunate, but we still feel strongly we should do our best to be transparent and welcoming."
Part of what keeps the farm protected from ill-intended visitors is the team that supports Fletcher Farm, Nicole Fletcher said. Fletcher, a member of the Agri-Mark cooperative, participates in the National Dairy FARM (Farmers Assuring Responsible Management) Program and uses its protocols for guidance. "We have a fantastic veterinary service team. Our nutritionists, field staff from our co-op, everyone from a hoof-trimmer to a salesperson, they're all coming in to do their best for our cows, and it's important that the public know that," she said. "Whenever we have Open Barn Days here, people are always surprised to see what a team we have."
But the full "team," from employees to supporters in the community, is what makes Fletcher Farm work – not just for the dairy, but for the future of agriculture overall. "We're the last dairy farm in town," Fletcher said. "There used to be 14 farms and a milk truck route. It's been five years since the other last farm went out, so it's just us now.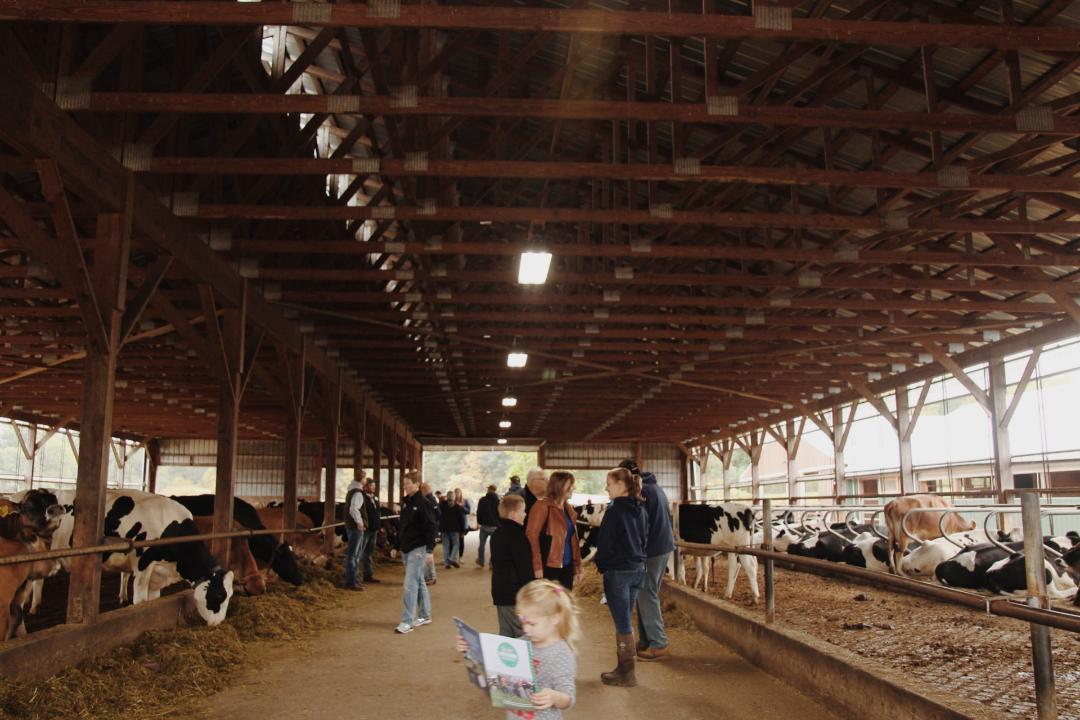 Almost all of the farms in the region now have "a side business of some kind, whether it's a digester or bakery or whatever it might be," she said. "But those businesses bring the public closer to you. That's sort of the goal now – with so few of us up here, we really need to make sure that we keep contact with the public, so that they don't get some preconceived notion about us. And if they feel comfortable enough to know me by my first name, because they come here so often, they're not going to come up with some garbage thing they read on the Internet, they'll say "No, I know my farmer."
And that's how to build a successful dairy in Massachusetts in 2022, Fletcher said, adding that it just might be essential for dairy's success in other places too.
"The public is just a few minutes away. If you don't want to get crazy with a farm stand, at least be willing to open your doors or be out in the community and doing things. We donate compost up to the raised beds up at the elementary school every spring, so the kids can grow their garden. You know what? It doesn't cost that much money, and you bring it up for the kids, and now they know that Fletcher Farm gave them the dirt for their tomatoes.
"We roll with it, and we make it work."
Meet More of our Members: