Farmer Focus
North Carolina A&T State University Dairy
Greensboro, NC
North Carolina Agricultural and Technical State University (N.C. A&T) is the largest historically black college and university in the country, with roughly 13,500 students studying topics from accounting to biomedical engineering to visual arts. It's also the only historically black institution of higher learning with an operating dairy unit – one that, since 2006, has been a proud member of the Maryland & Virginia Milk Producers Cooperative Association.
The dairy covers 27.5 acres of N.C. A&T's 492-acre University Farm, located just 3 miles from downtown Greensboro, N.C. It's set up to demonstrate the pasture-based system of farming to some of the 1,100 students pursuing various degree programs in the College of Agriculture and Environmental Sciences. The 57-animal herd of both Jerseys and Holsteins—including 25 milking cows, as well as young stock, dry cows and heifers—rotate pastures roughly every three days. The university uses this model because it is a popular solution for small farms in North Carolina to lower overhead costs.
Providing Hands-on Experience
"Our key here is to get hands-on experience, whether that be milking cows, using equipment, learning pasture-based stuff, learning grazing methods, learning different methods of milking," Corey Burgess, Unit Coordinator at the N.C. A&T dairy, said. "We try keep up with the highest technology at the dairy and our goal is to get the students the most exposure and get them ready for the industry—whether that's industry work or teaching."
Students learn the ins and outs of the dairy industry through this program, taking a hands-on approach to production, animal care, and processing. Students do the majority of the milking and report for milkings twice per day, at four in the morning and again 12 hours later, 365 days a year. The exposure the students get to dairy through the program, whether or not it becomes their career, is unparalleled, Burgess said.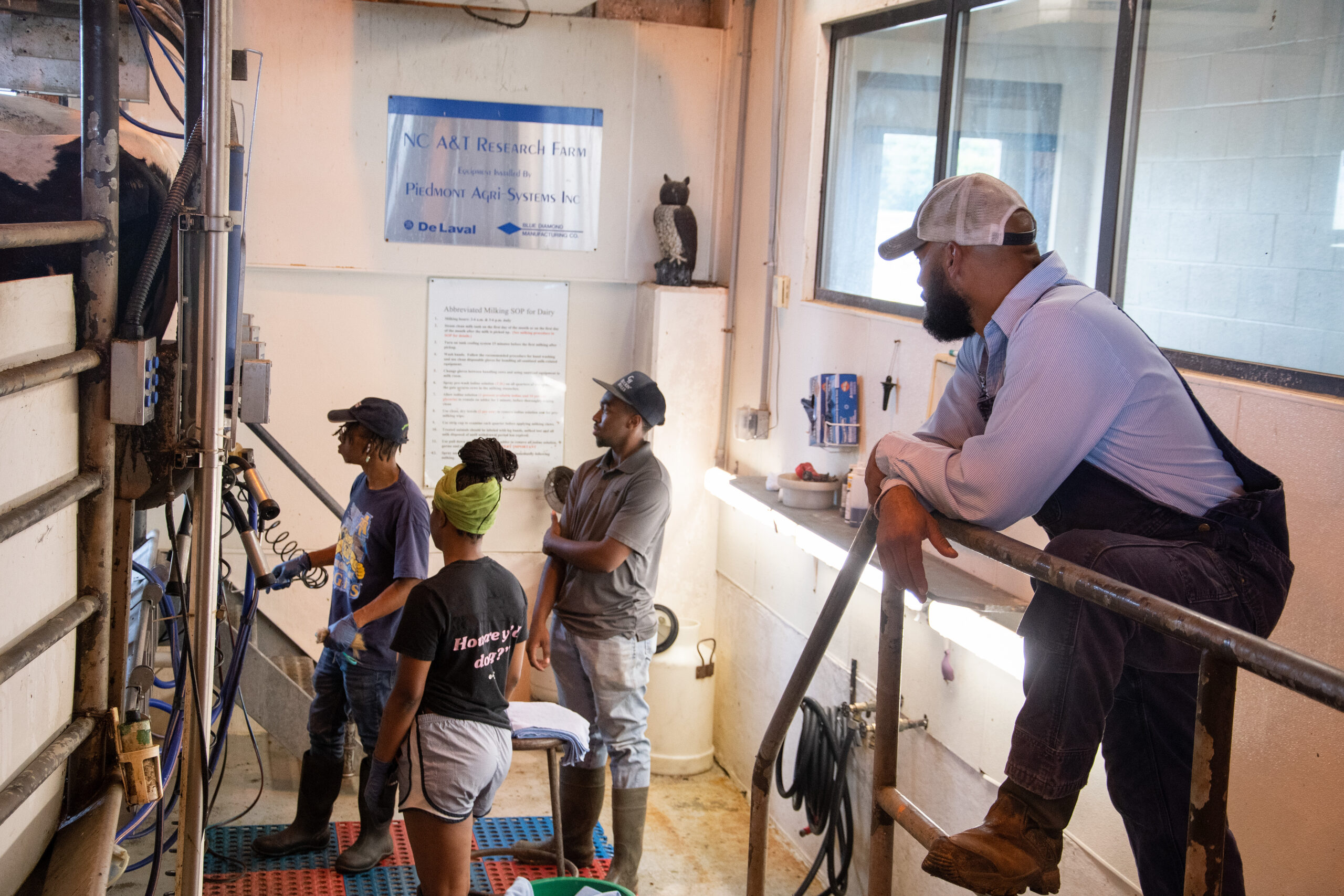 Growing to Meet Future Needs
The program focuses on teaching practical skills that improve herd health and inspire students to take what they learn with them to their next phase of life. This includes some implementing some dairy management practices, such as feeding cows grain at the end of milking to help the cows to stand longer and keep udders dry longer, which has made mastitis prevention easier on the dairy, and using technology like AFI milk collars to help track the herd.
Building from a solid start on the farm, university expansion plans include upgrades to the program including two new milking robots, which the university hopes to have fully operational this summer. The Urban Community Food Complex project, which encompasses the university's wider instruction in agriculture, will feature lecture halls and research facilities, as well as a fully functional dairy creamery. The goal is to expose students to more aspects of dairy processing and dairy research, furthering their understanding of the dairy industry.
A Family Atmosphere
These upgrades are also increasing dairy interest in the broader community, Burgess said.
"I've got dairy farmers and friends calling me, wanting to know when it's going to be placed—they want to come here and see it," Burgess said. "It's an exciting time for us and for our community and for other dairy farmers around, for everyone to be able to see these things and maybe even get to use them and see if they will work for their own farms."
And that keeps the dairy unit vital to the broader community, as well as the dairy one.
"It is a university farm, but we have a family atmosphere here," Burgess said.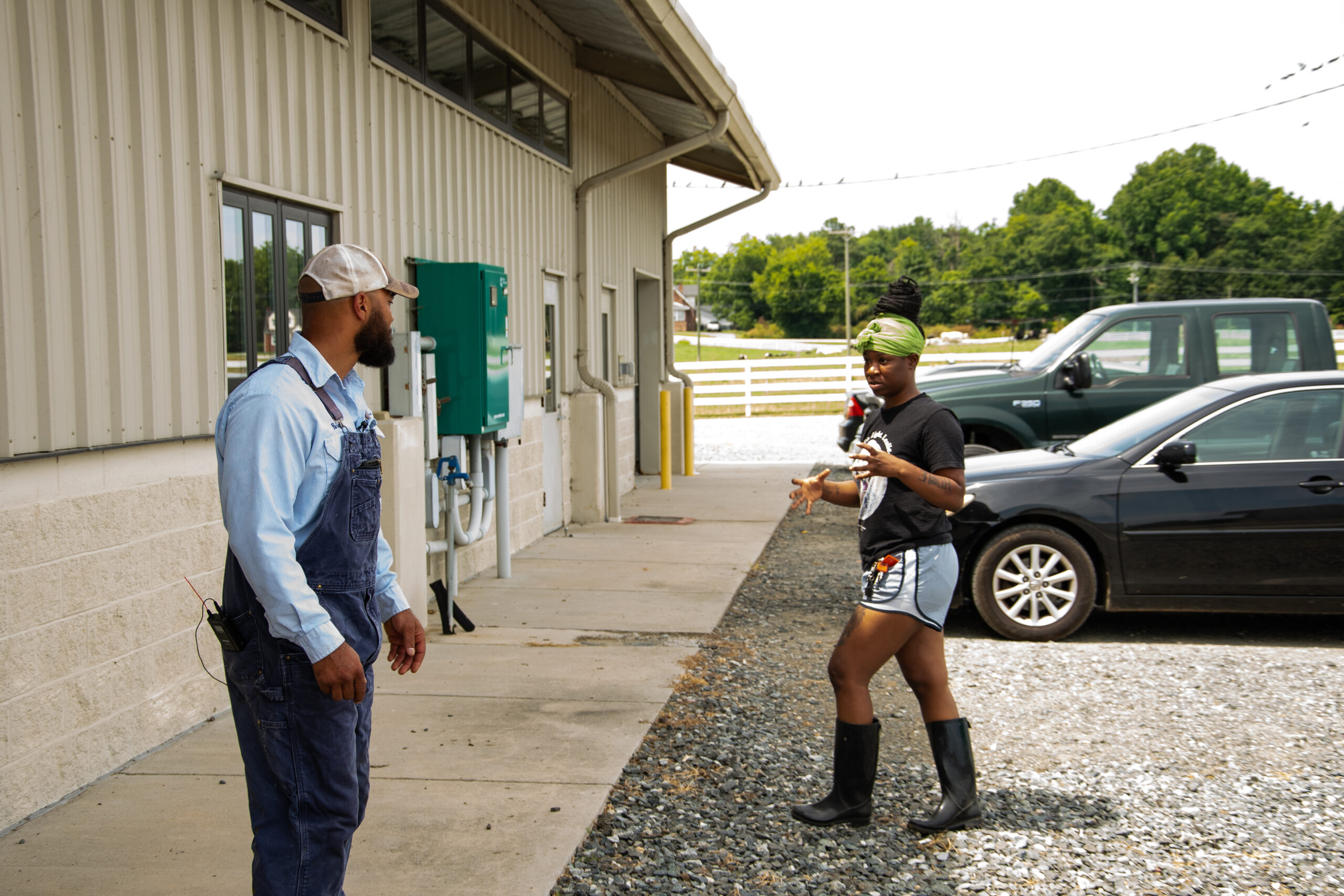 Meet More of our Members: