Farmer Focus
Hawthorne Creek Creamery
Hawthorne, FL
Young Farmers Create Opportunity with Aged Cheese
When Kevin and Shelby Lussier came back to the family dairy farm in Hawthorne, FL after graduating from Jacksonville University five years ago, they saw an opportunity for growth: an artisan creamery.
"My parents started the conventional dairy in 1991," Kevin says. "When I joined with my wife, we were excited to move forward and looked to better the operation."
That goal in mind, the Lussiers started Hawthorne Creek Creamery with milk from a specialty herd of 150 Jerseys kept separate from the 700-cow mixed herd still at the original dairy.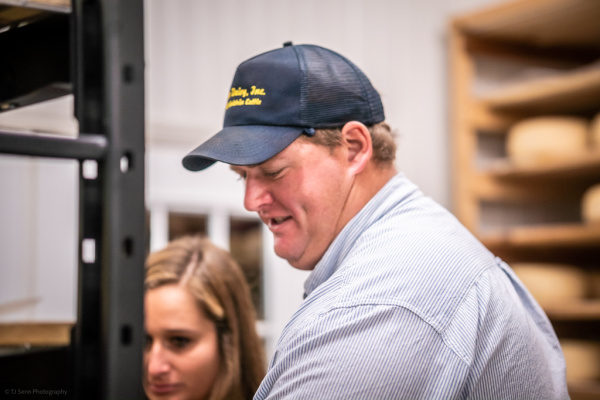 "We opened our doors in 2020, right before the pandemic hit, so that required quite the performance on our end," Kevin says.  "We have a 60-day aging process for our cheese, and we started making it on Jan. 15. Our first cheese was available March 15, and Florida shut down two days later."
With Shelby's marketing prowess and an outpouring of community support, the creamery was able to thrive. The handcrafted Hawthorne cheese is now available for purchase at 245 grocery stores in Florida, as well as on the creamery's website.
Of the four cheeses they make, Kevin says his favorite is the smooth and creamy gouda. It has a nutty profile and slightly yellow color – a natural byproduct of the Jersey milkfat.
Kevin is part of the NMPF Young Cooperators Program, which provides dairy farmers under 45 with year-round educational opportunities. The group also serves as a network for other producers faced with similar challenges. One of those challenges, Kevin says, is securing enough financial support to be carbon-neutral by 2050.
"I think sustainability is an amazing thing and something that every dairy farmer would tell you is what they want to focus on, but if we're not economically sustainable, we can't become environmentally sustainable," Kevin says. "We're going to need some help from the large companies that use dairy in their products to do that."
Some of those large companies are already taking steps to better enable farmers to more sustainably contribute to their respective supply chains. Like the organizations working with the Innovation Center for U.S. Dairy to support the Net Zero Initiative (NZI).
Kevin says the goals of NZI – a partnership of the U.S. dairy community seeking to achieve net zero greenhouse gas emissions, optimize water usage and improve water quality on farms – are aligned with many of the practices already in place on the Lussier's dairy, like cow care and on-farm energy efficiency in the cheese production supply chain.
The Lussiers make sure their cow care is constantly improving through their participation in the National Dairy FARM Animal Care Program.
"If we're treating those cows the best we can, they're going to treat us the best they can," Kevin says.
To maximize on-farm energy efficiency, the farm partners with local suppliers and restaurants to create a sustainable supply chain. A local restaurant about 30 minutes from the creamery – Spurrier's Gridiron Grille – uses the havarti on the house salad, and the short rib appetizer features their tomme cheese.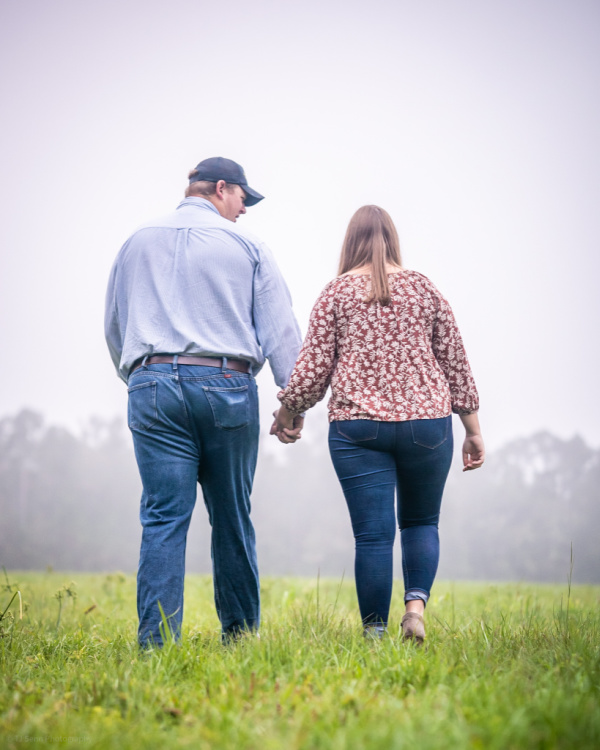 The cheese may now be on the shelves of Publix grocery stores across the state, but the Lussier's passion is making sure consumers get to give their families the highest quality product possible – almost – straight from the hands of a local dairy producer.
"I ask folks to get to know their local farmer," Kevin says. "Then they could realize that everything that we do is to feed people, to produce nature's perfect product, to treat those animals well, and to take pride in our operations."
Meet More of our Members: