Dairy Industry Praises Outcome Of Cheese Name Talks with China
January 12, 2015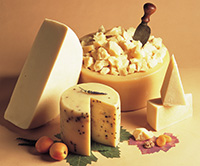 Later in December, NMPF, USDEC and IDFA jointly applauded a commitment to stronger protections for common food names resulting from talks through the U.S.-China Joint Commission on Commerce and Trade. The favorable outcome should facilitate export of products like feta and parmesan cheese to China, which is a particularly large and fast-growing market for U.S. dairy products.
"We especially appreciate U.S. negotiators' recognition of the importance of common name preservation to U.S. exports and the heightened focus that the Obama administration has given to a key dairy industry priority," said NMPF President and CEO Jim Mulhern.
Common food names and their relationship to geographical indications (GIs) has generated considerable discussion due to European Union efforts to impose bans on the use of feta, parmesan, asiago, muenster and other common names in international trade unless the products are manufactured in Europe. For more information, read "U.S. Fact Sheet: 25th U.S.-China Joint Commission on Commerce and Trade."
---
Trade Negotiators Told to Prioritize TPP Access Gains for U.S. Dairy
January 12, 2015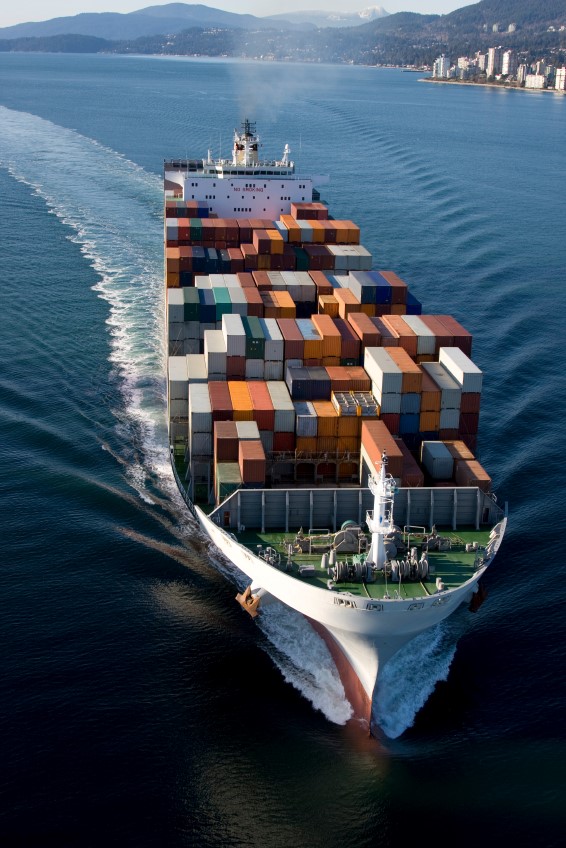 The U.S. dairy industry advised top U.S. trade negotiators last month that any final Pacific Rim trade agreement must put access to foreign markets for U.S. dairy interests first, and avoid pressure from other countries to regionalize access opportunities.
As Trans-Pacific Partnership negotiations headed into their final stage, NMPF, the U.S. Dairy Export Council and the International Dairy Foods Association jointly expressed concern that industries in competing countries are counting on the United States to deliver export gains for all nations, rather than relying on their own governments to secure concessions in the trade agreement.
The groups said it is crucial for the U.S. to prioritize delivery of benefits to the U.S. dairy industry. As a case in point, they cited the recently concluded Japan-Australia free trade agreement, which did little to open agricultural markets in Japan, and instead put the burden on U.S. negotiators to win agricultural concessions for all in the TPP.
"The Japan-Australia FTA is an excellent example of the negative impact such a dynamic can have on U.S. interests," NMFP President and CEO Mulhern said. "Our competitors in other TPP countries must work with their own governments to secure market access rather than insisting that any gains secured by the United States in areas like agriculture be made broadly available to all."
The three groups made their points in letters sent to U.S. Trade Representative Michael Froman and Agriculture Secretary Tom Vilsack.
---
Still Time to Apply for NMPF Graduate Student Scholarship Program
January 12, 2015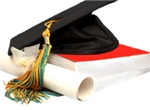 Graduate students conducting dairy-related research still have time to apply for NMPF's National Dairy Leadership Scholarship Program for 2015-2016. Qualified applicants will be enrolled in a Master's or Ph.D. program and conducting research of interest to NMPF-member cooperatives and the dairy industry in general.
Recommended fields of study include agricultural communications, dairy science, animal health, animal or human nutrition, bovine genetics and herd management. Applicants do not need to be affiliated with NMPF members.
The deadline for applying is March 27, 2015. Visit the NMPF website or call 703-243-6111 for more information.
---
New CDC Study Bolsters Argument For Restricting Raw Milk Sales
January 12, 2015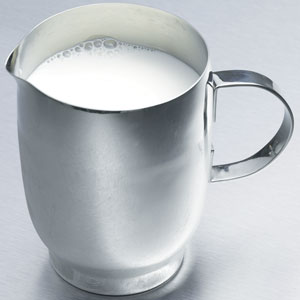 A new food safety study from the U.S. Centers for Disease Control and Prevention makes a strong argument for maintaining restrictions on the sale of raw milk to consumers.
According to the study, the average number of foodborne illness outbreaks associated with unpasteurized milk has more than quadrupled in recent years, as states approved more laws allowing retail raw milk sales.
From 2007 to 2012, the study reported 81 raw milk-associated foodborne illness outbreaks nationwide, or an average of 13 per year. The outbreaks, which sickened nearly 1,000 people and sent 73 to the hospital, were concentrated in states where raw milk sales are legal.
By contrast, an earlier study, covering 1993 to 2006, found an average of only three foodborne illness outbreaks per year associated with raw milk consumption.
"The more raw milk is available to people, the more people become sick," said Beth Briczinski, NMPF's Vice President for Dairy Foods and Nutrition. "Since 2004, eight more states have allowed raw milk sales, and food-borne illnesses associated with raw milk consumption have increased."
"In the face of these findings," Briczinski added, "state and federal regulators and legislators must resist pressure from those seeking to make raw milk more accessible." NMPF has led the dairy industry in vigorously opposing efforts to make raw milk more accessible to consumers.
Raw milk sales are not permitted in interstate commerce but retail sales of raw milk are now legal in 30 states. In addition, 10 more states allow consumers to obtain raw milk through cow-sharing arrangements.
---
Revised FDA Preventive Controls Regulation Shows the Value of Advocacy
January 12, 2015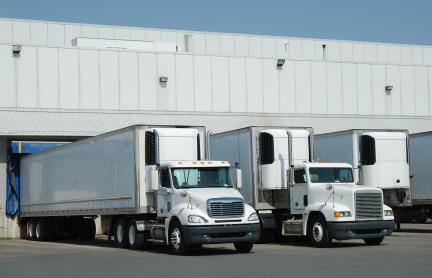 A revised Food and Drug Administration proposal for risk-based preventive food safety controls shows just how much dairy industry advocacy in federal rulemaking has paid off in this area. Much of the revised proposal – the most important regulation stemming from the major rewrite of federal food safety laws in 2011 – addresses issues that NMPF and the International Dairy Foods Association raised in earlier comments and meetings with FDA.
For example, NMPF and IDFA strongly opposed mandatory finished-product pathogen testing for dairy products, pointing out it would be costly and ineffective. Despite strong support from others, FDA didn't require testing in the revised proposal. Also, after dairy groups opposed rigid supplier verification requirements, considerable flexibility was added to the revised proposal.
In yet another tentative victory, the revised proposal clarifies that a facility diverting outdated or off-spec food for animal feed will not have to follow preventive controls for animal feed. That's the outcome favored by the dairy industry.
Other issues in the proposed rule remain to be resolved, including one of primary concern for the dairy industry. For example, NMPF continues to request that Grade A milk facilities remain regulated under the Pasteurized Milk Ordinance, as they have been for years, instead of the preventive controls regulation.
FDA has until August 30 to issue a final preventive controls regulation. After that, very small businesses will have three years to comply, small businesses will have two years to comply and all others must be compliant within one year.
In a related development, NMPF supported FDA's decision to apply its produce safety regulation to farms based on produce sales only. As originally drafted, the regulation applied to mixed-type facilities with total food sales of more than $25,000. This would have affected more than 2,000 dairy farms with incidental fresh produce sales.
---
Citing FMD Risk, NMPF Opposes Beef Imports from North Argentina
January 12, 2015
Citing concerns over the risk of a Foot and Mouth Disease outbreak in the United States, NMPF opposed a proposal by USDA's Animal and Plant Health Inspection Service to allow chilled or frozen beef imports from Northern Argentina.
"NMPF is a proponent of fair trade policy and using science-based standards to facilitate international trade," said Vice President for Sustainability and Scientific Affairs Jamie Jonker. "But we are also committed to ensuring the health and well-being of the U.S. dairy herd. And we have serious concerns about Argentina's ability to prevent the introduction of Foot and Mouth Disease in the United States."
In comments filed December 29, NMPF noted that, while Northern Argentina is recognized as FMD-free with vaccination, some of its neighbors are not, and some of its border areas have few natural barriers. The U.S. has been FMD-free since 1929 due to stringent import controls of animals and animal products from FMD affected areas of the world.
NMPF said APHIS audits of Argentina's inspection system identified deficiencies in meat import procedures, and European Union audits highlighted concerns over Argentina's border controls, vaccination controls, FMD surveillance measures and wildlife management.
In addition, NMPF said a qualitative, or descriptive, Foot and Mouth Disease risk assessment of imported Argentine beef should have been data-based, as a 2002 FMD risk assessment involving neighboring Uruguay was.
"A Foot and Mouth Disease outbreak would be devastating for U.S. dairy farmers," said Jonker, noting that most past U.S. FMD outbreaks were caused by importing infected animals or animal products. "With so much at stake, NMPF cannot support the current APHIS proposal to allow fresh meat imports from Northern Argentina."
---
Ag Communicator Meredith Honored as 30 & Under 'Rising PR Star'
January 12, 2015
Emily Metz Meredith, NMPF's vice president for animal care, was honored last month by a leading communications newsletter as a Rising Star in public relations.
Meredith was recognized in the 30 and under category at PR News' annual PR People Awards lunch, held at the National Press Club in Washington.
Meredith (in the photo), was nominated for the award by the Animal Agriculture Alliance, where she worked until October. In two years with the Alliance, she substantially increased the organization's news coverage and was interviewed by news outlets ranging from Al Jazeera to The Washington Post. She also defended livestock agriculture on The Daily Show with Jon Stewart.
Meredith oversees NMPF's animal care program, Farmers Assuring Responsible Management (FARM).  She is a Wisconsin native with a degree in mass communications and international affairs from The George Washington University. She also has a law degree from Seton Hall University.
---
National Dairy FARM Program Reaches 80 Percent Participation
January 12, 2015

With nine more dairy marketing organizations implementing the program since October, NMPF's animal care program, Farmers Assuring Responsible Management, now encompasses more than 80 percent of the U.S. milk supply.
At the NMPF annual meeting in October, the NMPF Board of Directors unanimously voted to adopt several program changes, including mandating that any participating dairy co-op or proprietary processor must ensure completion of a second-party, on-farm evaluation from all of its farmer suppliers.
Additionally, the board approved provisions that delineate a clear process for addressing allegations of willful animal abuse or mistreatment on farms enrolled in the program. Any such farm will be independently reviewed, and if the allegations are substantiated, the farm will be placed on probation, pending execution of a corrective action plan to address any issues. If needed remedial actions are taken, the dairy operation will be reinstated in the FARM program.
NMPF President and CEO Jim Mulhern said this new policy will further strengthen the consistency of the program, and help such farms improve their animal care practices. "The goal of the FARM program is to assure a high level of quality animal care on our farms," Mulhern said. "We want the program to be inclusive and adaptive. And where we find problems, we want to address and improve the situation rather than find ways to exclude individual farms from the program."
NMPF staff will work this year to improve the functionality of the FARM user-database to keep up with the significant increase in program participation. Additionally, NMPF is engaged in efforts to communicate the integrity and rigor of the FARM program to retailers and consumers as well as developing employee training modules for producers that focus on animal care and highlight approved FARM guidelines.
---
CWT Assistance Total for 2014: 2.5 Billion Pounds of Milk Exported
January 12, 2015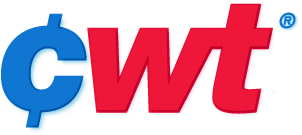 More than 190 million pounds of butter, cheese and whole milk powder, the equivalent of 2.5 billion pounds of milk on a milkfat basis. That's how many dairy products Cooperatives Working Together, the dairy-farmer-funded export assistance program, helped 10 U.S. member cooperatives sell in overseas markets in 2014.
The total includes 103 million pounds of cheese, 53 million pounds of butter and 35 million pounds of whole milk powder. The customers for these products are located in 45 countries on six continents.
In December, CWT accepted 21 requests for assistance in selling 2.9 million pounds of American-type cheeses in Asia, the Middle East and South Pacific. The CWT-member cooperatives making the sales included Dairy Farmers of America, Northwest Dairy Association (Darigold) and Tillamook County Creamery Association.
Through October 2014, shipments of CWT-assisted dairy products totalled 164.1 million pounds, including 93 million pounds of cheese, 55.4 million pounds of butter and 15.7 million pounds of whole milk powder. Those volumes are equal to 56 percent of total U.S. American-type cheese exports, 47 percent of butter exports and 15 percent of whole milk powder exports during the same period.
CWT is a voluntary membership organizations funded by contributions from 37 dairy cooperatives, as well as more than 100 individual farmers, representing 70 percent of the milk produced nationwide.
Since 2011, CWT has focused exclusively on expanding markets for U.S. dairy farmers overseas. Member cooperatives submit requests for help with sales in specific foreign markets. Only if the amount is economically justified is the bid accepted and financial assistance provided. The bidder then has six months to deliver the product to the overseas purchaser.
NMPF President and CEO Jim Mulhern credits CWT with helping to keep U.S. dairy prices high amid steep decline in world prices this year. "By moving more dairy products into world markets," Mulhern said, "CWT has helped keep domestic inventories low and demand high. In turn, that has buoyed U.S. milk prices across the board, which benefits all U.S. dairy farmers."
---
2015 to See Push for Permanent Extension of Section 179 Tax Credit
January 12, 2015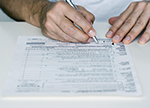 Fresh from victory in the fight for a one-year restoration of the Section 179 tax credit, NMPF and other farm organizations will focus on the importance of enacting a permanent extension in 2015.
The one-year extension was included in a bill temporarily reinstating more than 50 federal tax breaks. The bill passed last month and was sent to the White House in the closing hours of the 114th Congress.
The Section 179 tax credit allows farmers to write off up to $500,000 in machinery and equipment costs immediately, instead of spreading the write-off over several years.
But the measure that cleared Congress December 16 applies to 2014 tax returns only. Making the tax break permanent requires additional legislation, either another "tax extenders" bill or a more comprehensive general tax reform measure. Republicans in Congress have expressed an interest in passing tax reform legislation in the new legislative session that begin this week.
NMPF President and CEO Jim Mulhern thanked the House and Senate for send the temporary extension of Section 179 to the White House before leaving for the holidays. "Dairy farming requires significant investments in equipment," Mulhern said. "But farmers shouldn't have to wait until the last few weeks of the year to find out how they can write off a new tractor or milking machine. Failure to restore Section 179 permanently will add to the financial strains on farmers who already find it difficult to pass on their farms to the next generation."
---
Dairy Industry Joins Others in Favoring an End to the Cuban Trade Embargo
January 12, 2015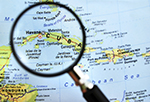 NMPF has joined more than two dozen other food and agriculture groups in supporting changes to travel and financing restrictions that impeded trade with Cuba.
NMPF, the U.S. Dairy Export Council and the International Dairy Foods Association are all members now of the U.S. Agriculture Coalition for Cuba, a group of nearly 35 trade associations and companies that favor an end to the half-century-old U.S. trade embargo on Cuba.
The groups want travel restrictions to Cuba lifted and, more importantly, payments for agricultural products to pass from Cuba directly to U.S. banks. Right now, these payments must be routed through banks in other countries.
Recently, Cuba has imported approximately $200 million in dairy products annually, virtually none of it from the United States.
NMPF President and CEO Jim Mulhern said unilateral U.S. actions should not hinder U.S. dairy exporters from selling products to any nation. "Right now, we are ceding the Cuban market to our competitors," Mulhern said. "This is a natural export market for U.S. dairy products and we look forward to expanding our ability to provide Cubans with the safe, nutritious dairy products we produce here."
Trade reforms announced last month by the Obama administration only slightly relax the rules for Cuban payments to American farmers. The changes sought by the Agricultural Coalition for Cuba require congressional action.
---
New Margin Protection Program Coverage Period Begins for More than Half of Nation's Dairy Farmers
January 12, 2015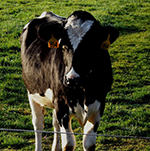 After two extensions allowed dairy farmers an additional three weeks to consider their participation, the sign-up period for the new Margin Protection Program closed on December 19th, even while those electing coverage for calendar year 2015 are now insured against tighter margins as the New Year begins.
The U.S. Department of Agriculture announced this morning that more than 23,000 dairy operations – about half of the total number of licensed dairy operations in the U.S. – chose to enroll in the program. Local and state U.S. Department of Agriculture offices are still tabulating the volumes insured under the program, with official results expected in the coming weeks. Anecdotal reports indicated that the extensions granted after Thanksgiving, coupled with a sharp downturn in milk price forecasts, encouraged additional participation prior to the December 19th cutoff.
NMPF expressed appreciation to the Agriculture Department for allowing additional opportunities for dairy farmers to insure themselves through the MPP.
"This an encouraging start to this crucial new safety net program for our industry," said Jim Mulhern, President and CEO of the National Milk Producers Federation. "The MPP is now the only widely-available tool to help farmers protect against both lower milk prices and higher feed costs. It represents a new paradigm in shared responsibility between farmers and the government to cover the cost of that insurance."
The next sign-up period will begin in six months, during an open season enrollment window for MPP coverage in calendar year 2016. That enrollment period will run from July 1st until September 30th.
---