CWT Assistance Total for 2014: 2.5 Billion Pounds of Milk Exported
January 12, 2015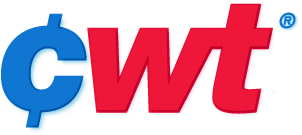 More than 190 million pounds of butter, cheese and whole milk powder, the equivalent of 2.5 billion pounds of milk on a milkfat basis. That's how many dairy products Cooperatives Working Together, the dairy-farmer-funded export assistance program, helped 10 U.S. member cooperatives sell in overseas markets in 2014.
The total includes 103 million pounds of cheese, 53 million pounds of butter and 35 million pounds of whole milk powder. The customers for these products are located in 45 countries on six continents.
In December, CWT accepted 21 requests for assistance in selling 2.9 million pounds of American-type cheeses in Asia, the Middle East and South Pacific. The CWT-member cooperatives making the sales included Dairy Farmers of America, Northwest Dairy Association (Darigold) and Tillamook County Creamery Association.
Through October 2014, shipments of CWT-assisted dairy products totalled 164.1 million pounds, including 93 million pounds of cheese, 55.4 million pounds of butter and 15.7 million pounds of whole milk powder. Those volumes are equal to 56 percent of total U.S. American-type cheese exports, 47 percent of butter exports and 15 percent of whole milk powder exports during the same period.
CWT is a voluntary membership organizations funded by contributions from 37 dairy cooperatives, as well as more than 100 individual farmers, representing 70 percent of the milk produced nationwide.
Since 2011, CWT has focused exclusively on expanding markets for U.S. dairy farmers overseas. Member cooperatives submit requests for help with sales in specific foreign markets. Only if the amount is economically justified is the bid accepted and financial assistance provided. The bidder then has six months to deliver the product to the overseas purchaser.
NMPF President and CEO Jim Mulhern credits CWT with helping to keep U.S. dairy prices high amid steep decline in world prices this year. "By moving more dairy products into world markets," Mulhern said, "CWT has helped keep domestic inventories low and demand high. In turn, that has buoyed U.S. milk prices across the board, which benefits all U.S. dairy farmers."