Dairy Leaders Address Farm Economy, Need for Innovation at Annual Meeting
November 13, 2018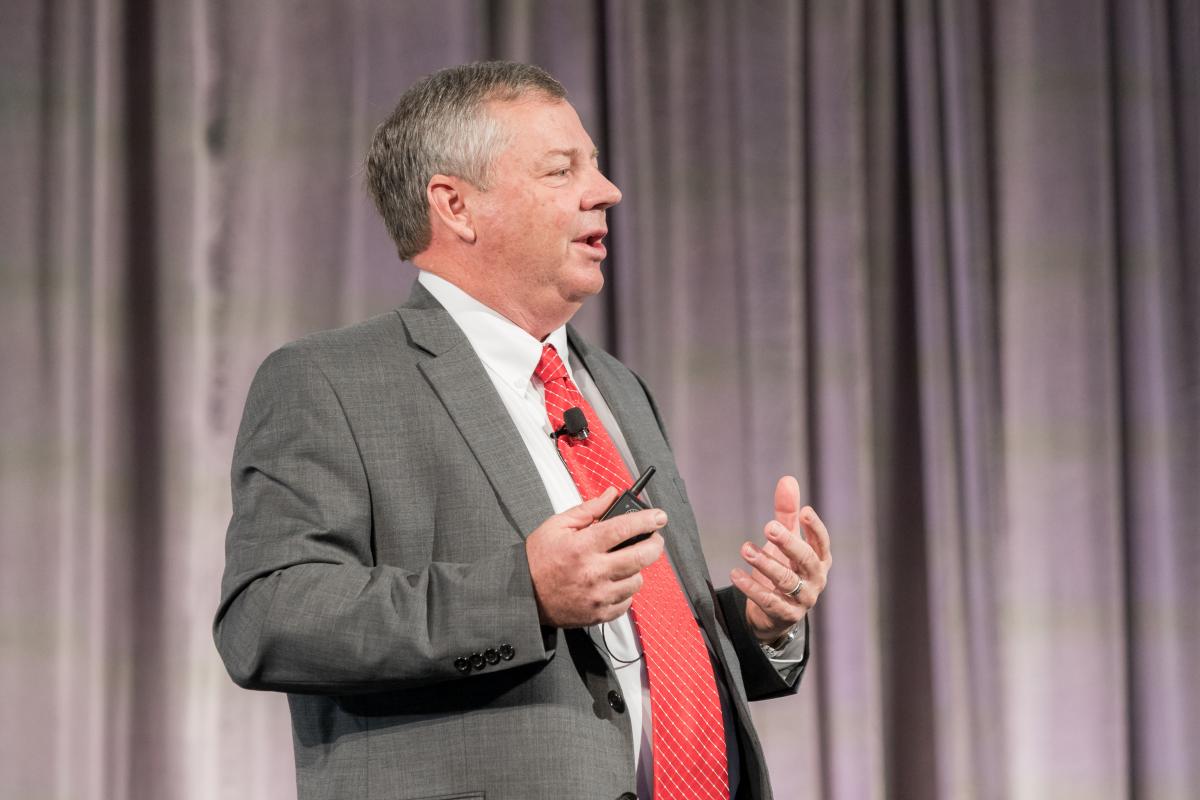 Nearly 800 dairy producers, cooperative leaders and industry stakeholders met in Phoenix late last month to attend NMPF's 102nd annual meeting, held in coordination with national dairy checkoff organization meetings. Low dairy prices, trade policy challenges and labeling of imitation dairy products were top of mind for many attendees.
Low prices that have caused hardship for producers over the past year served as the backdrop for meetings among organization members, directors and officers. Despite the economic challenges, NMPF Chairman Randy Mooney offered hope in his remarks before the NMPF Town Hall meeting. From NMPF's efforts of the past year, including improvements to the Margin Protection Program and a new trade agreement maintaining duty-free access to Mexico and disciplining problematic Canadian dairy policies, give dairy farmers reason for optimism to meet challenges ahead, Mooney said.
"We always have problems to address and I'm always mindful we are all in a different financial place," Mooney said. Still, "I choose to look at the facts. American dairy farmers produce the most nutritious product known to man. We have a growing domestic market and a growing global market, we're increasing product innovation."
"I believe in the fact that we have the best dairy farmers in the world right here in the United States."
To help address the milk price squeeze, the NMPF Board of Directors passed a resolution at the meeting to ask President Donald Trump to recognize the significant economic losses milk producers are suffering because of the administration's implementation of Section 232 and 301 tariffs, which have resulted in retaliatory tariffs against U.S. dairy exports, particularly in Mexico and China.
"In light of the administration's decision to establish a program to compensate farmers for the damage caused by these retaliatory tariffs, we call on the president to direct the U.S. Department of Agriculture (USDA) to aid dairy producers at a level that reflects the damage they have caused," milk producers resolved.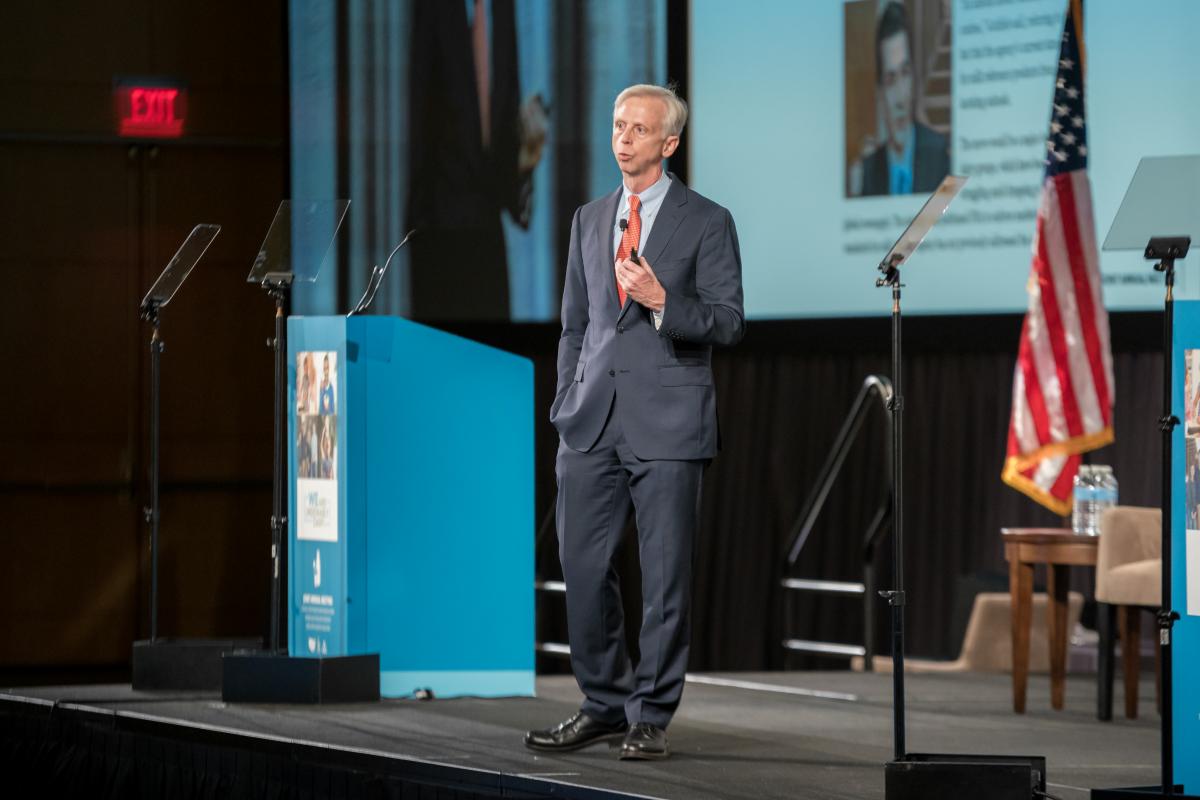 NMPF staff also addressed questions and concerns on topics like regulatory affairs, trade policy and animal care during the Town Hall event. In his President's Remarks, Jim Mulhern discussed the U.S. Food and Drug Administration's (FDA) decision to open a public comment period to address the misleading labeling practices of plant-food companies that misuse dairy terms on their products.
"This is a really important issue. It started because of you," said Mulhern. "This is our last, best chance to address this issue. I implore all of you to join us in putting your effort into this issue. We can win this."
Mulhern also hosted a panel of dairy executives, including Mike Doyle, president and CEO of Foremost Farms; Beth Ford, president and CEO of Land O'Lakes, Inc.; Ed Mullins, CEO of Prairie Farms; and Ed Townley, president and CEO of Agri-Mark. American Farm Bureau Federation President Zippy Duvall also spoke at the conference about the importance of working together to tackle issues including trade, regulations and farm labor.
Duvall, Mooney and Dairy Management Inc. chair Marilyn Hershey joined together in a panel discussion to offer their perspectives on many of the challenges and opportunities facing U.S. dairy farmers.
The NMPF Board of Directors also recognized outgoing board members at the meeting, including NMPF Board Treasurer and Land O' Lakes, Inc. Chairman Pete Kappelman. Four new members joined: Kent Herman, Dairy Farmers of America (DFA); Dennis Rodenbaugh, DFA; Nic Schoenberger, Land O'Lakes, Inc.; and Mike Visser, Select Milk Producers.
This year's event, hosted with DMI's National Dairy Board and the United Dairy Industry Association, also included the ever-popular Dairy Bar, featuring treats and promotional items from companies like Domino's, Pizza Hut and McDonald's, and the annual Cheese Reception spotlighting a large array of award-winning cheeses made by NMPF member cooperatives. Young dairy leaders from the national Young Cooperator (YC) Program participated in their own programming and sold raffle tickets for NMPF's scholarship program, raising close to $13,000.
Other highlights:
This year's top cheese award went to Tillamook County Creamery Association for a smoked yellow cheddar produced in Tillamook, Oregon. Tillamook and other winners were highlighted at the Cheese Reception.
The communications team at Land O' Lakes, Inc. won the overall "Communicator of the Year" award during NMPF's annual communications competition.
The incoming 2019 YC Advisory Council selected its leadership: Paul and Nancy Pyle of the Michigan Milk Producers Association were chosen as Chaircouple, Brian and Rachel Detwiler of Maryland & Virginia Milk Producers Cooperative Association were elected as Vice Chaircouple, and Taryn Martin of Tillamook was chosen as Secretary.
---
NMPF Leadership, Members Address Fake-Milk Labeling Fight with FDA at Annual Meeting
November 13, 2018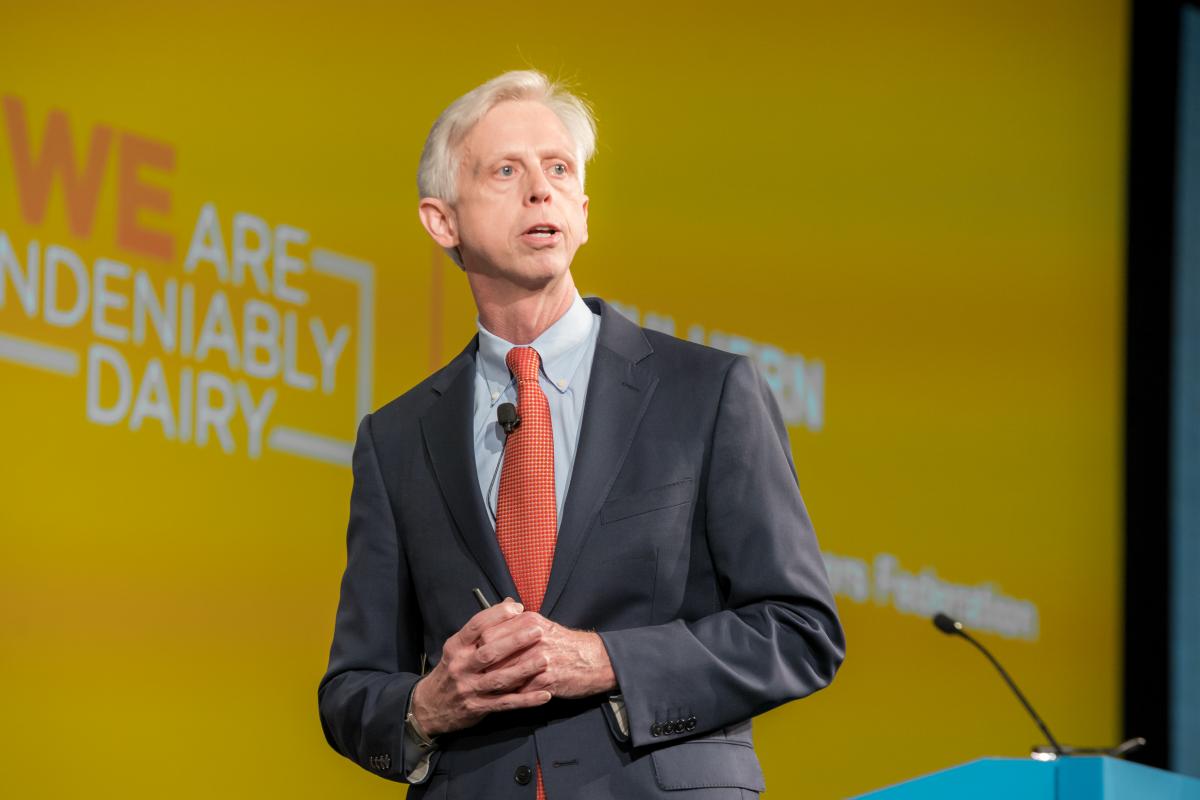 NMPF's member cooperatives mobilized at the organization's annual meeting in Phoenix last month to tell the U.S. Food and Drug Administration (FDA) the agency must end the misleading labeling of plant-based beverages as "milk."
As a step toward potential rule-making, FDA announced earlier this fall that it would begin accepting comments from the public on the labeling practices of plant-food companies that use dairy terms on their products. NMPF President and CEO Jim Mulhern told members that FDA's interest is a crucial opportunity for dairy producers to help end deceptive labeling in which plant-based beverage producers exploit the "health halo" of dairy to peddle nutritionally inferior items.
"We've got to take this on," he said. "It's important to the future of the dairy industry, and it's important to consumers."
Beverages made of water, emulsifiers and plant ingredients have long used dairy terms to falsely associate themselves with the positive traits of milk-based foods, including milk's essential nutrients. While FDA standards clearly specify that milk is the product of an animal, enforcement of those rules has been neglected for decades.
FDA finally took up the standards-of-identity issue earlier this year, holding a hearing in July before putting out its request for information, which ends Nov. 27. NMPF has requested an extension.
Accompanying the release of a four-page document that contained NMPF's position and instructions for contacting FDA, NMPF also directed members to a survey commissioned by Dairy Management Inc. and conducted by research firm IPSOS that detailed levels of consumer confusion over fake milks. The study found, among other results:
73 percent of consumers believed that almond-based drinks had as much or more protein per serving than milk, even though milk has eight times as much protein.
53 percent said they believed that plant-based food manufacturers labeled their products "milk" because their nutritional value is similar.
Misinformation was even more prevalent among consumers who solely purchase plant-based beverages. Of those buyers, 68 percent strongly or somewhat agreed that those drinks have the same nutritional content as dairy milk.
Mulhern added that while NMPF members are central to getting FDA to improve marketplace transparency, dairy producers won't win the battle alone.
"The comment period is open right now. It's open for just under a month," he said. "We need to generate communication not just from you. You've got to talk to people to get the word out. People need to communicate this issue. We've got to get our message across to FDA to trigger rulemaking that will fix this problem once and for all."
---
New Faces in Congress as Dairy Districts See Change After Congressional Elections
November 13, 2018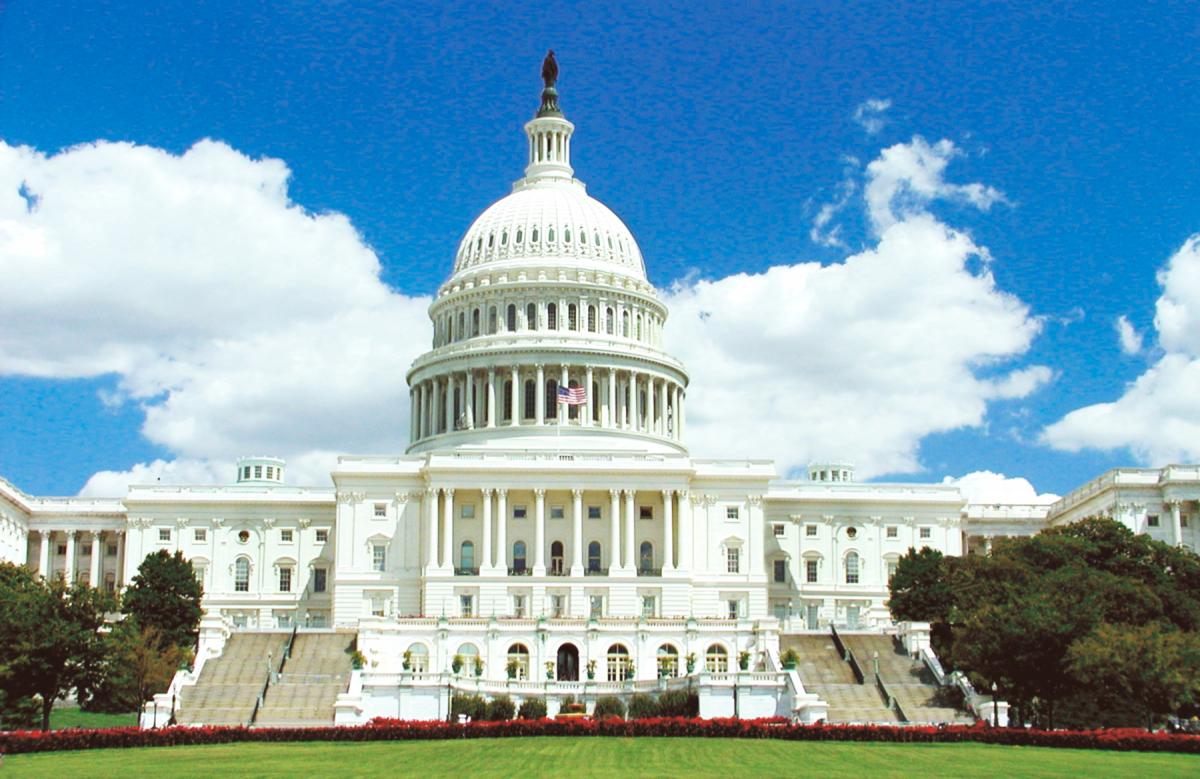 Congressional elections Nov. 8 will bring significant changes on Capitol Hill, but the results are not expected to greatly affect the timeline of the Farm Bill, which NMPF and virtually all other agricultural organizations hope is finished before Congress adjourns later this year.
As anticipated, Democrats won control of the House of Representatives following eight years of Republican leadership. Meanwhile, Republicans increased their majority in the Senate, also not a surprise. The combination of Democratic pick-ups and Republican retirements in the House means the 116th Congress will feature a large caucus of new members.  Still, much of the turnover occurred in suburban districts, as opposed to agricultural districts.
A few changes in areas with a strong dairy presence:
Greg Steube (R-FL-17) – replaces outgoing Rep. Tom Rooney (R)
Abby Finkenauer (D-IA-1) – defeated Rep. Rod Blum (R)
Cindy Axne (D-IA-3) – defeated Rep. David Young (R)
Jim Hagedorn (R-MN-1) – replaces outgoing Rep. Tim Walz (D) who won election as Governor
Angie Craig (D-MN-2) – defeated Rep. Jason Lewis (R)
Pete Stauber (R-MN-8) – replaces outgoing Rep. Rick Nolan (D)
Antonio Delgado (D-NY-19) – defeated Rep. John Faso (R)
Anthony Brindisi (D-NY-22) – defeated Rep. Claudia Tenney (R)
Anthony Gonzalez (R-OH-16) – replaces outgoing Rep. Jim Renacci (R) who ran for Senate
John Joyce (R-PA-11) – replaces outgoing Rep. Bill Shuster (R)
Note: Some races were still too close to call several days after the election, including several districts in California, the top U.S. dairy-producing state.
Before new members arrive, Congress is back for a brief lame-duck session.  Legislative items that remain to be completed before year's end:
The 2018 Farm Bill is first and foremost on agriculture's priorities.  House and Senate Agriculture Committee leaders have been negotiating this fall to craft a final bill, and House Ag Ranking Member Collin Peterson (D-MN), poised to become Chairman next year, is stating that his goal is to see a final bill completed this year.
In addition, work remains on seven of the 12 fiscal year 2019 appropriations bills.  This includes the Agriculture bill, but also the Homeland Security bill, which may be a source of controversy depending on whether lawmakers battle over funding for President Trump's proposed border wall.  Any bills not completed would require a continuing resolution to fund those agencies into the new year.
---
NMPF Pushes for Expanded Export Opportunities Post-Elections
November 13, 2018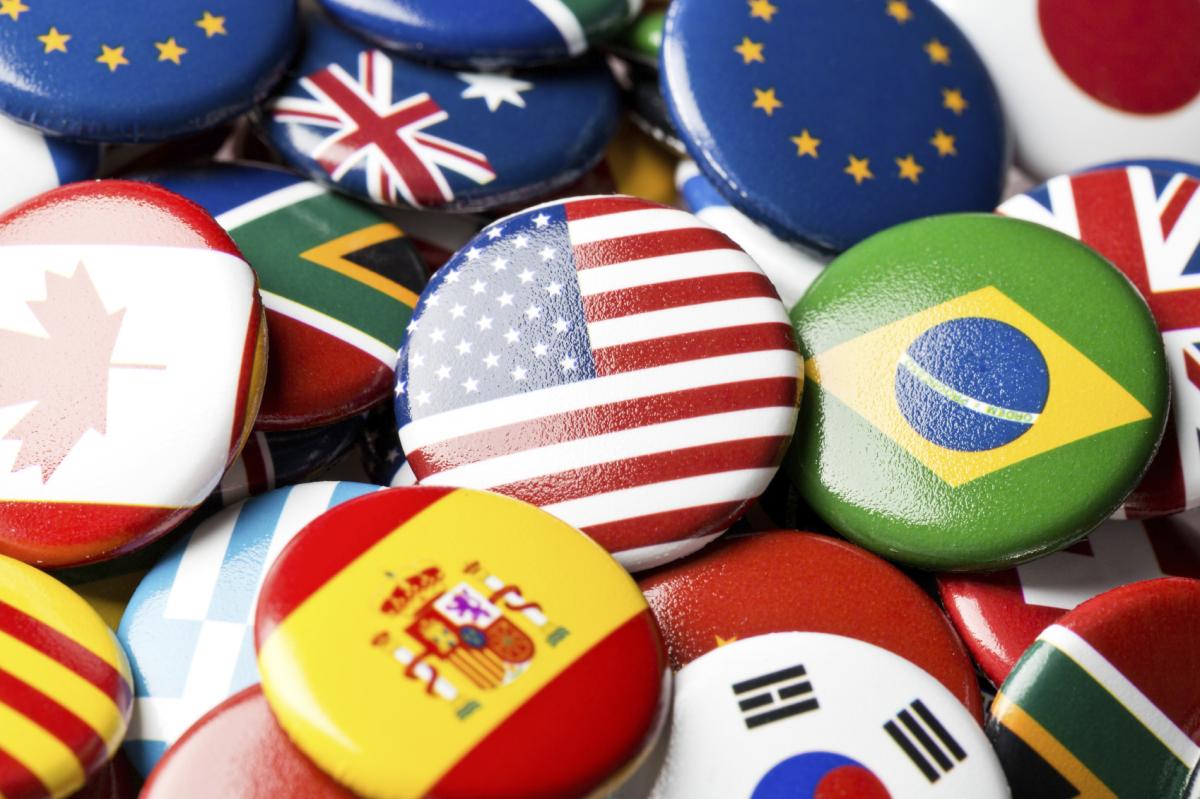 The 2018 midterm elections resulted in a divided legislative branch, with Republicans increasing their margin in the Senate while Democrats took over control of the U.S. House of Representatives. But the new environment doesn't dim bipartisan support for U.S. agriculture and a desire to export more U.S. goods, positions the NMPF is working to encourage as lawmakers prepare for a new Congress.
NMPF is calling on the Trump Administration and lawmakers to prioritize trade in the months ahead. This includes approving the U.S.-Mexico-Canada Agreement (USMCA), the recently concluded trade deal with Mexico and Canada, coupled with working to address key implementation issues with Canada. Last month, NMPF analyzed the agreement's contents and areas of the text in need of greater specificity to provide official Trade Advisor input to the U.S. Trade Representative's Office through a process required by Trade Promotion Authority. NMPF also prepared summaries of the key terms of the agreement for dairy co-ops to help them parse the agreement and fielded inquiries from congressional office and media working to do the same.
Looking ahead, we'll be shifting our focus to preparing for congressional consideration of the agreement and working with the administration on areas demanding attention during implementation.
Additionally, NMPF is urging policymakers to seek new areas to open markets, specifically in the growing Asian markets that hold tremendous possibilities for dairy producers. With the announced launch of trade negotiations with Japan, that process appears poised to finally move forward. NMPF is providing input to inform negotiators on dairy's goals for the negotiations despite the seemingly pre-determined outcome in agriculture.
The recent commitment between the United States and the Philippines to deepen its trade relationship is also a step in the right direction, according to NMPF, offering new opportunities  for U.S. dairy exports given growing Asian economies. Important to dairy is the nod U.S. officials gave to geographical indications (GIs). In its statement, U.S. officials noted that the Philippines should protect generic names by committing that common names will receive due process as the Philippines moves forward in its GI discussions with the European Union.
"The rural economy is having a rough time, dairy prices are low, and our farmers are struggling," said NMPF President and CEO Jim Mulhern. "Trade will be key to turning things around. USTR's work to forge positive pathways with the Philippines is one building block in that process. We look forward to working with them to building momentum on this and numerous other trade avenues."
In addition to its work to open new markets, the U.S. Trade Representative's office (USTR) will need to systematically target the numerous barriers that have been erected to stop a free flow of goods from America.
NMPF and the U.S. Dairy Export Council (USDEC) teamed up recently to provide a list of trade barriers, explaining how they hurt U.S. producers. From North America to Asia, the 33-page list includes key barriers that are constraining dairy sales on a country-by-country basis, as well as opportunities for creating additional export demand for U.S. dairy products.
The administration will use the list to help shape USTR's 2019 National Trade Estimate Report, which details the various barriers U.S. companies confront around the world and outlines U.S. government actions to address them. NMPF will keep working with USTR and agricultural trade staff at USDA to tear down these barriers.
---
Mexican, NMPF Dairy Leaders Meet to Mutually Benefit Producers
November 13, 2018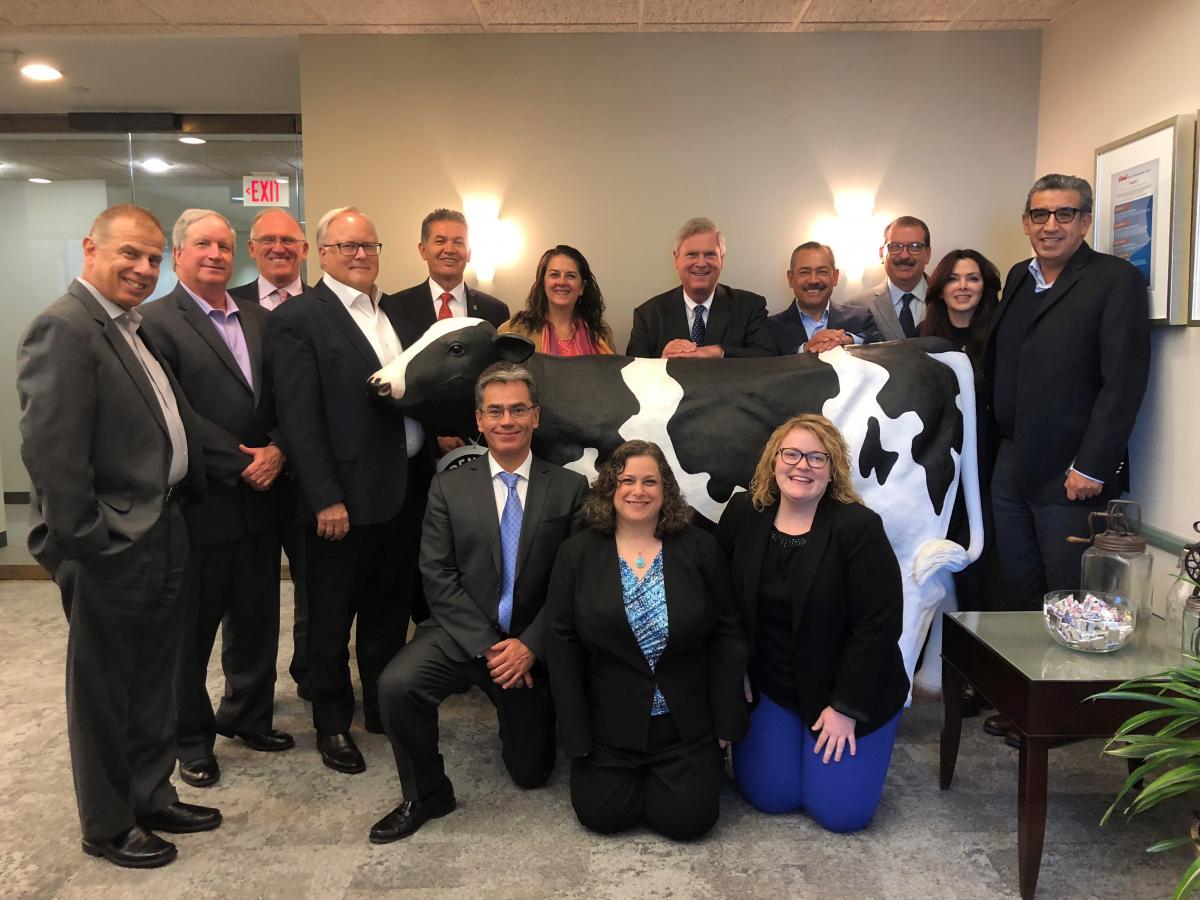 To bolster U.S. dairy farmers' potential to increase sales in their most important export market, NMPF, together with the U.S. Dairy Export Council and with support from Dairy Management Inc., participated in a third bi-national summit with the Mexican dairy industry in mid-October in Chicago. The recurrent U.S.-Mexico dairy meetings were launched out of a recognition of the industries' invaluable partnership, the benefits it had yielded to both dairy sectors over the years, and a desire to further that relationship by investing in an even more integrated pursuit of mutual priorities. That commitment has been particularly important since last year as NAFTA renegotiations threatened to upend trading patterns with our most important export market; close collaboration has been integral to countering that risk.
"Given the importance of the Mexican market to American dairy farmers and cooperatives and the benefits we know come to both our industries when we work together toward a common purpose, NMPF is firmly committed to continuing to work with our partners in Mexico to improve the lives of dairy farmers on both sides of the border," said Jim Mulhern, President and CEO of NMPF.
Capping off the meeting, the two countries issued a joint statement that outlined goals, including:
Enhancing trade between the United States and Mexico and promoting the elimination of trade barriers between the two countries affecting dairy products.
Expanding dairy consumption in both countries and promoting activities that could help increase dairy consumption in the region.
Identifying and promoting actions that improve productivity and efficiencies on the farm.
Strengthening industry cooperation in technology and training at both the farm and producer levels.
Defending common-name food products and allowing their free use in North America.
Strengthening the image of dairy products and defending against the use of milk names by non-dairy products.
Continuing a close working relationship to foster discussion and analysis of key topics.
---
NMPF Staff Fights for Farmers as Part of International Dairy Delegation
November 13, 2018

NMPF and U.S. Dairy Export Council (USDEC) staff members advocated for fair international standards for U.S. producers and addressed the global effort to combat dairy imitators at the annual International Dairy Federation (IDF) Summit in South Korea last month. The IDF is an association of dairy industries in 50 countries, formed in 1903 to promote sound science and represent dairy businesses before intergovernmental bodies.

During the event, U.S. representatives used committee discussions to push for priorities designed to help dairy producers cope with global challenges, including low prices, trade barriers and unscientific policies related to dairy consumption.

Export markets are an increasingly important destination for U.S. dairy, NMPF President and CEO Jim Mulhern said. But significant tariff and non-tariff barriers persist that prohibit U.S. farmers from serving global markets to the fullest benefit of the world's consumers, he said, ranging from retaliatory tariffs against U.S. dairy goods to misuse of geographical indications as a vehicle for unfair trade.

Speaking on a trade-focused panel discussion alongside counterparts from the EU and New Zealand, Mulhern discussed changes in U.S. agricultural trade policy and told the international audience to expect the U.S. to push harder to knock down protectionist trade barriers. "The world's consumers will benefit from freer and fairer trade in dairy and other agricultural products, and this increased consumer demand will benefit the world's dairy producers," he said.

Specific U.S. priorities advocated by NMPF and USDEC included:
A more robust approach by IDF to fight unwarranted international policies that seek to limit dairy consumption and affect sales.
Ensuring that IDF's approach to topics in Codex and the World Health Organization (WHO) protects the ability of U.S. dairy farmers and processors to operate safely and sustainably without unneeded and cumbersome regulations.
Establishing international standards, including the development of a metric system by IDF for reporting sustainability, to ensure such standards are not written in a way that disadvantages U.S. producers.
Working with our international partners to jointly combat the challenge of dairy imitators.
NMPF staff played important roles in making the world's leading global dairy-sector gathering a success. Shawna Morris, who serves as chair of the U.S. delegation to IDF, was the U.S. delegate at the U.S. IDF's General Assembly meeting, which included discussions of topics of high priority to the dairy industry. She also represented the United States at the IDF meeting on Dairy Policies and Economics, and secured advancement of two USIDF proposals on certain areas of trade impacts.
Jamie Jonker, who serves on the IDF's Science and Program Coordination Committee, which oversees and guides the organization's work areas, presented information highlighting the U.S. dairy's industry's strong animal care and sustainability story.
---
MPP Forecast: November 2018
November 13, 2018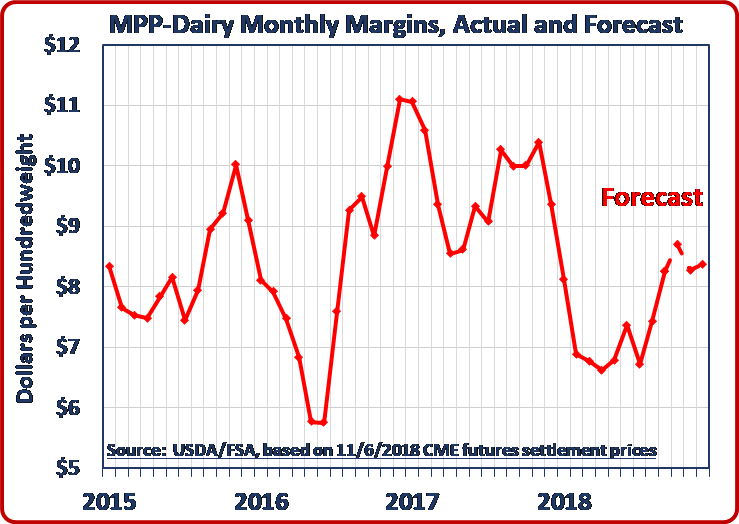 The monthly margin under the Margin Protection Program (MPP) for September 2018 was $8.26/cwt., $0.83 higher than the August margin. The MPP margin has improved by $1.54 over the past two months. The September all-milk price was $16.70/cwt., $0.80 higher than in August. The September MPP feed cost formula was $0.03/cwt. lower than the month before, marking the fourth consecutive monthly drop for this calculation. Since May, the MPP feed cost has dropped by $0.98/cwt. The small drop in the MPP feed cost between August and September was due to lower soybean meal prices being almost fully offset by higher corn and alfalfa hay prices.
The September margin ended seven consecutive months this year during which the MPP margin was below $8.00/cwt. It will remain above this level for the remainder of the year, according to Agriculture Department's (USDA) MPP Decision Tool forecast, calculated using the Nov. 6 CME dairy and grain futures settlement prices, shown in the graph. The USDA online tool does not yet show projections for 2019, but the current CME dairy and grain futures indicate that the MPP margin may remain in the $8.00-$9.00/cwt. range during the first half of next year and into the second half. House and Senate Agriculture Committee leaders are working to complete the pending Farm Bill before the end of this year. Based on the language in both bills, the final version will likely raise the maximum MPP coverage level above the current $8.00/cwt., which would make signing up at the new, higher maximum coverage level a viable option for many dairy producers next year.
As of Oct. 15, USDA had processed MPP payments totaling $250.9 million, and was pending disbursement of an additional $740,679 to producers who signed up for coverage in 2018 at the $7.00/cwt. coverage level or higher. USDA data show that 21,372 producers signed up for the program this year, 20,177 of them at the $8.00 margin coverage level, and 17,088 of these for 90 percent of their 2018 production histories.
USDA's MPP margin forecasts can be accessed online. NMPF's Future for Dairy website offers a variety of educational resources to help farmers make better use of the program.
---
October CWT Contracts Move Year-to-Date Total Export Sales to 117 Million Pounds
November 13, 2018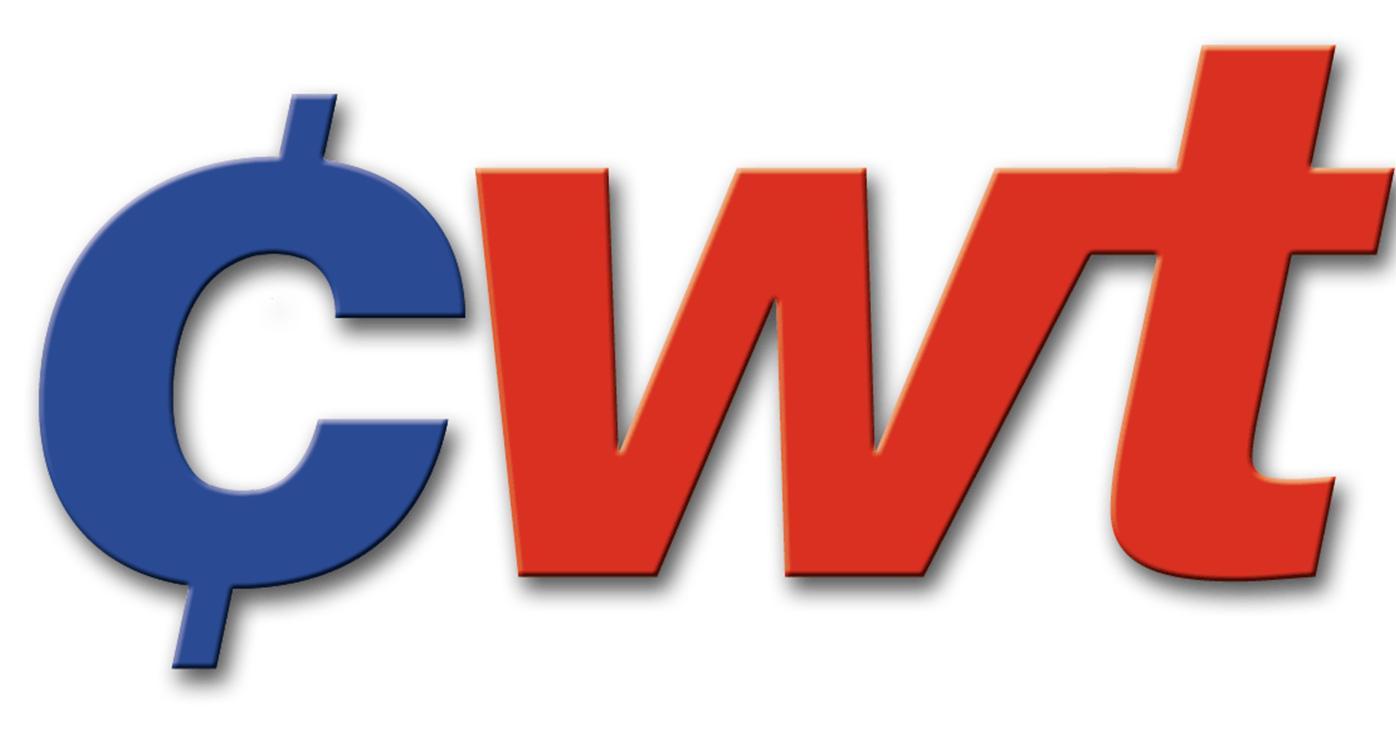 In October, Cooperatives Working Together (CWT) assisted members in securing 41 sales contracts, bringing the year-to-date total export sales to 1.154 billion pounds on a milk equivalent basis. The total is made up of 51.7 million pounds of America-type cheeses, 13.2 million pounds of butter and 51.9 million pounds of whole milk powder.
Looking at October activity only: 32 contracts were secured for 4.2 million pounds of American-type cheese, along with one contract for 275,578 pounds of butter and six contracts for 1.6 million pounds of whole milk powder. The products will go to customers in Asia, the Middle East, North Africa, Central America, Oceania and South America, and will be shipped to customers in 12 countries during October 2018 through April 2019.
Helping CWT member cooperatives gain and maintain world market share through the Export Assistance program positively impacts all U.S. dairy farmers by strengthening and maintaining the value of dairy products that directly impact their milk price. It does this by expanding the demand for U.S. dairy products beyond the domestic market, thereby increasing the total demand for U.S. farm milk.
The amounts of dairy products and related milk volumes reflect current contracts for delivery, not completed export volumes. CWT will pay export assistance to the bidders only when export and delivery of the product is verified by the submission of the required documentation.
All cooperatives and producers benefit from CWT's activities and should add their support to this important program in 2019 and beyond. Membership forms for 2019-2021 are available on the CWT website.
---
National Network on Water Quality Trading Issues Report on Advancing Technology
November 13, 2018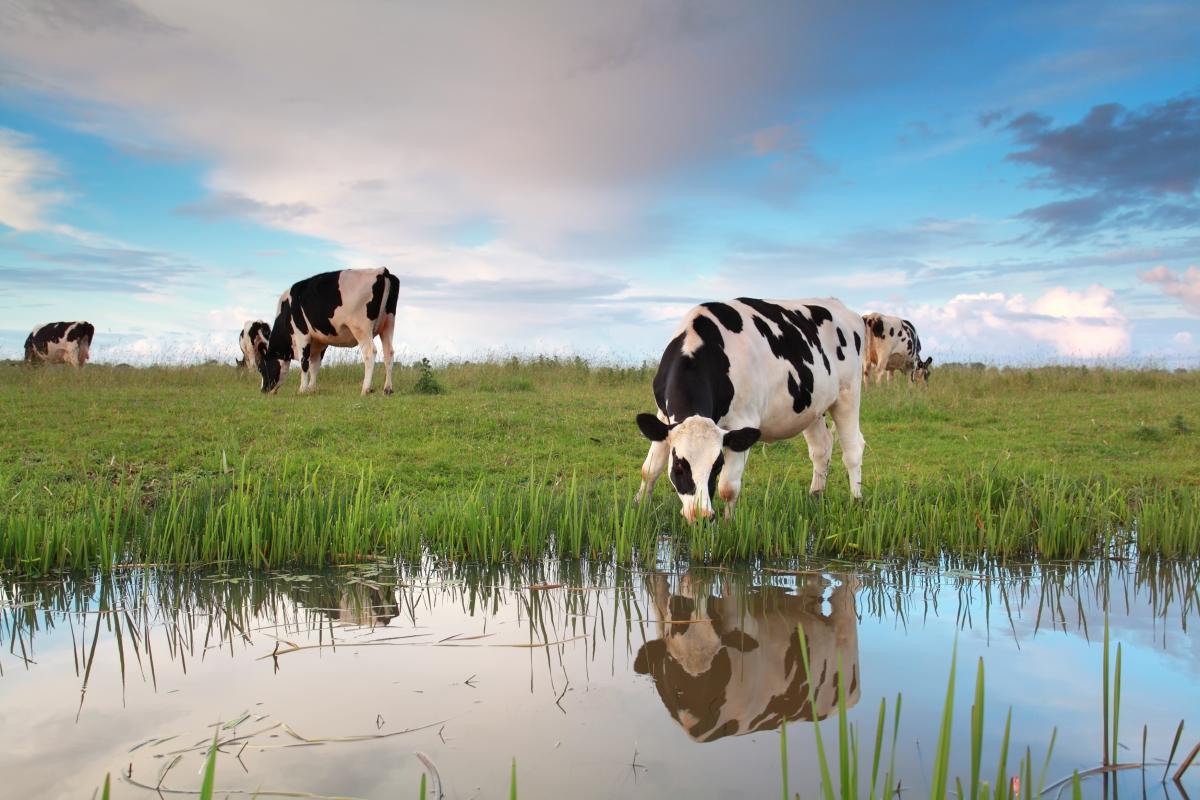 The National Network on Water Quality Trading, of which NMPF is a member, released a new report in October examining why water-quality trading is not well-known. It also proposed a detailed agenda to help use water-quality trading in more watersheds across the United States.
The report, "Breaking Down Barriers: Priority Actions for Advancing Water Quality Trading," includes an action agenda with a multi-stakeholder plan to:
Simplify water-quality trading program design and application.
Ensure state regulatory agencies have adequate capacity and resources to engage in water-quality trading.
Clarify each administration's and the U.S. EPA's position on water quality trading.
Actively address real and perceived risks for buyers.
Identify and address risks of litigation.
Create guidance on trading for storm water.
Build stakeholder relationships and trust.
When designed well and combined with other approaches, water-quality trading can increase flexibility and reduce cost for regulated entities trying to meet clean water permit requirements; spur watershed-scale coordination and investment in natural resource restoration; diversify revenue streams for agricultural producers; provide a vehicle for both public and private investments; and create new wildlife habitat or recreation opportunities for local communities.
The action agenda can help inform budgeting, grant-making, work-planning, and fund-raising efforts for meeting clean water goals with water quality trading. It also includes specific steps for state regulatory agencies, the U.S. Environmental Protection Agency, credit buyers, and nonprofit or foundation partners to provide clarity around models that quantify credits, create templates that ease program design, offer realistic expectations around the time and expenses involved, and ensure grant-making programs are better designed to support trading program development, among other efforts.
NMPF will use this report as it advocates for implementing water trading in places like Pennsylvania and elsewhere.
---
FARM Program Meets BQA Certification Requirement for Tyson Foods
November 13, 2018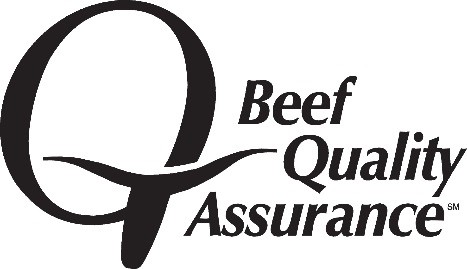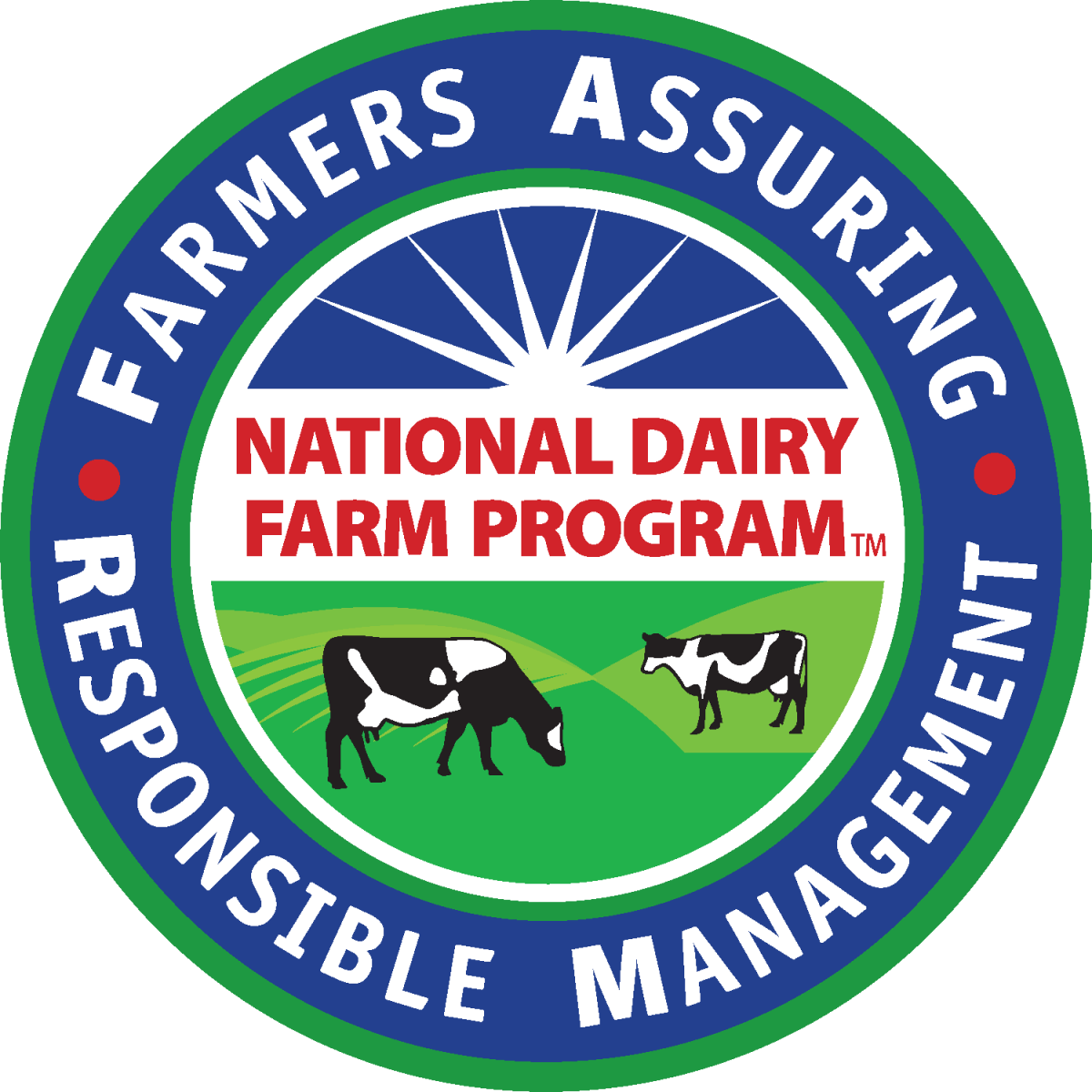 Tyson Foods announced earlier this year that effective Jan. 1, 2019, it will source fed cattle, including culled dairy cows, only from producers certified with Beef Quality Assurance (BQA). Dairies that have completed a FARM Animal Care Version 3.0 (or newer) evaluation are considered to have achieved BQA certification equivalency.
Tyson Procurement representatives set Oct. 1 as a goal date for receiving certification documents from suppliers. The certification deadline remains Jan. 1, but documents can be shared with Tyson sooner to move ahead with getting updated in their supplier database.
Beef Quality Assurance is a nationally coordinated, state-implemented program that informs U.S. beef producers and beef consumers how common-sense husbandry techniques can be coupled with accepted scientific knowledge to raise cattle under optimum management and environmental conditions. The FARM Program is proud to partner with BQA to provide educational resources to cattlemen and dairymen.
Dairy farms that have had FARM Version 3.0 (or newer) evaluations are considered to have achieved BQA certification equivalency. Farmers may provide auction markets with one of the following to prove equivalency:
Please email dairyfarm@nmpf.org with questions.
---