Centennial Commemoration Preview Highlights 99th NMPF Annual Meeting
November 06, 2015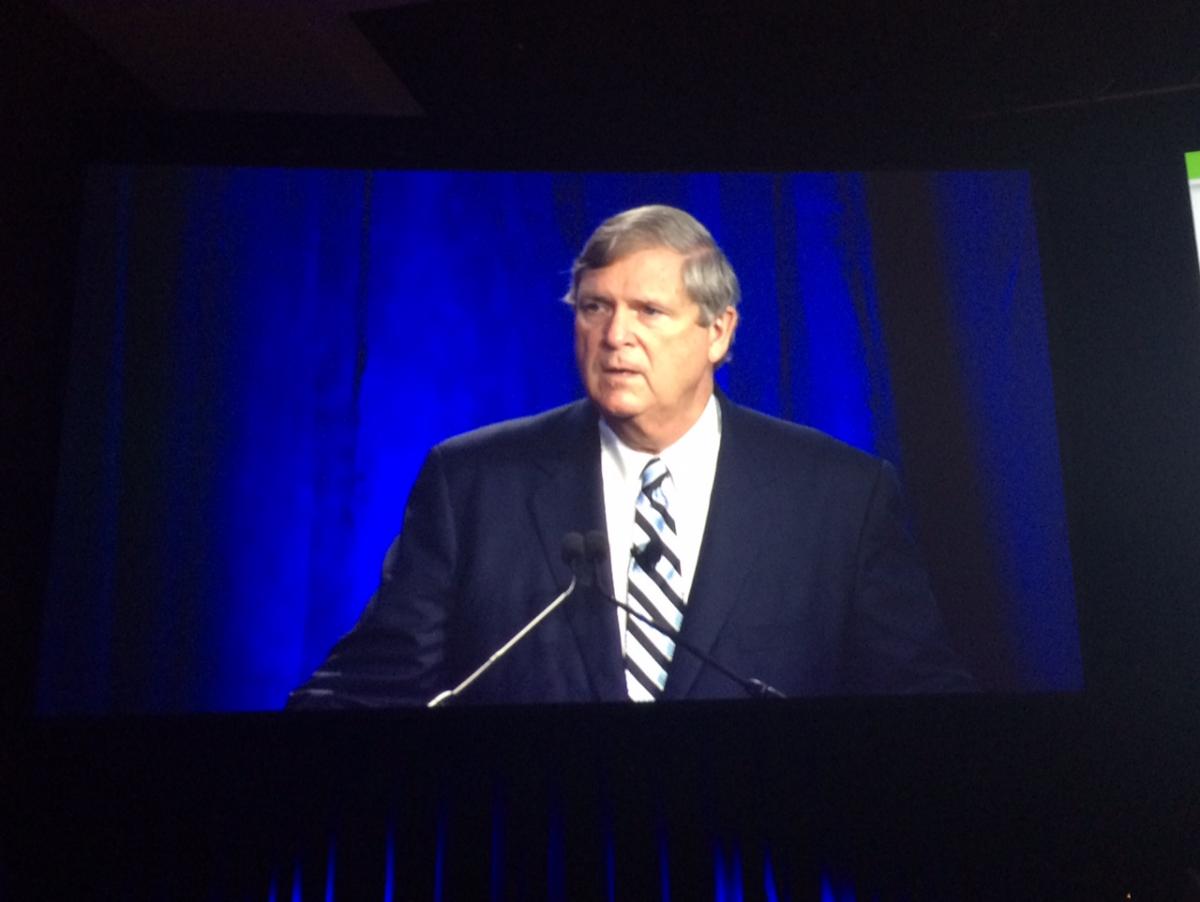 Kicking off a year-long centennial commemoration, NMPF's 99th annual meeting, held in Orlando at the end of October featured themes ranging from dairy's economic outlook and safety net programs to recent developments in trade policy and animal care.
More than 800 attendees descended on the Orlando World Center Marriott for three days of meetings, panel sessions and speakers, including an appearance by USDA Secretary Tom Vilsack.
The NMPF Town Hall event on Tuesday, October 27, featured topical presentations by staff members and a question and answer period, allowing farmers to voice their comments on NMPF's various projects.
Later on that same day, Board Chairman Randy Mooney and President and CEO Jim Mulhern, in a joint presentation, reflected on 10 decades of NMPF's achievements on behalf of dairy farmers and discussed the challenges in the 21st century.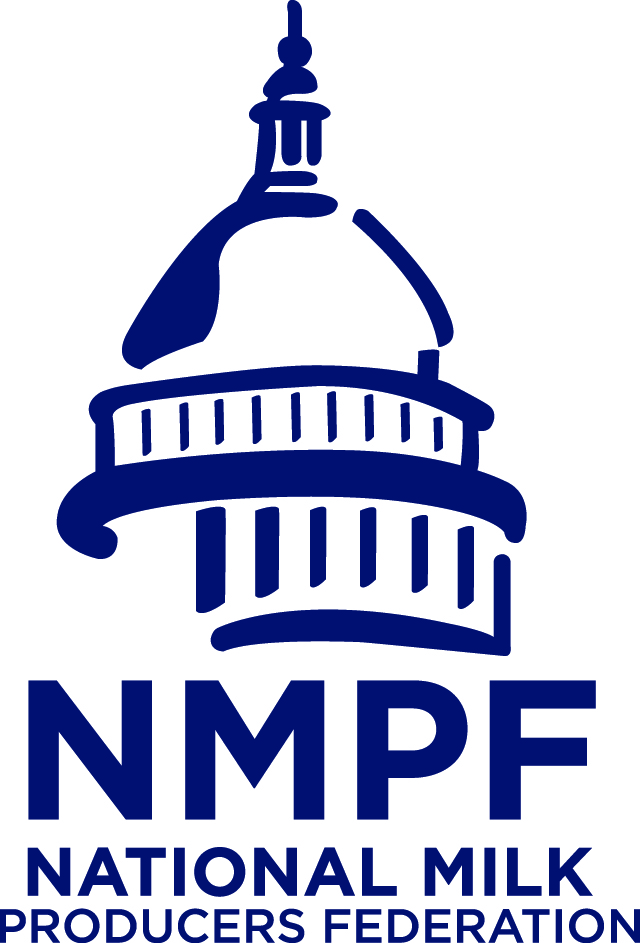 In addition, the two leaders unveiled an updated NMPF logo (shown at right) and a 66-page book chronicling the organization's first 100 years. The updated logo retains an image of the Capitol – used by NMPF for over 40 years – but with a fresh look. "A new century and new challenges call for a new, more modern design," said Mulhern.
The book, Legacy of Leadership: 100 Years of the National Milk Producers Federation, offers a history of the Federation from its founding in Chicago in December 1916 and also discusses five broad issue areas that have been a focus of the organization from the beginning. These include milk price stabilization, imitation milk products, trade, food safety and animal care, and food assistance and nutrition.
"As our work today demonstrates, leadership is a journey, not a destination," said Mooney. "It's not just a word on a piece of paper; leadership is the tangible result of hard work."
On Wednesday morning, Agriculture Secretary Tom Vilsack made an appearance at this year's Meeting, his second time attending the event. He thanked dairy farmers for their hard work before remarking on several issues like the Trans-Pacific Partnership and child nutrition.
"No one in agriculture is more innovative than dairy farmers," he said.
---
Animal Care a Major Focus During Annual Meeting
November 06, 2015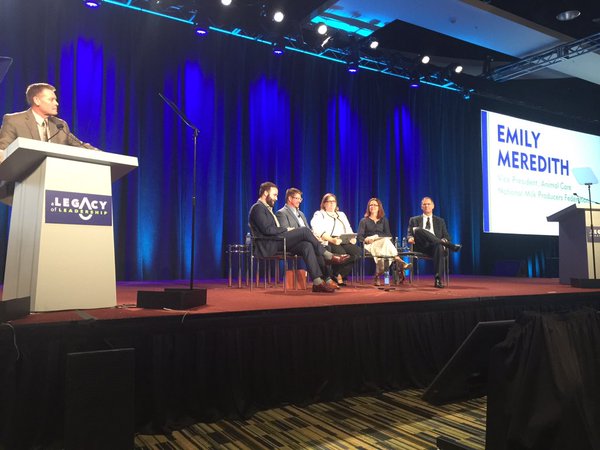 On-farm animal care was a hot-button issue throughout this year's meeting. On Oct. 27, the NMPF board took up the sometimes emotional topic of tail docking. Following substantial deliberation, members approved a resolution moving up by five years the date for farmers participating in the industry's Farmers Assuring Responsible Management animal care program to phase out routine tail docking. Farmers will now have until Jan. 1, 2017, to phase out the practice.
"On this issue, the science, the advice of our technical experts and request from our dairy customers and consumers are all aligned," said Mulhern.
Animal care was also the focus of an October 28 panel discussion featuring representatives from Walmart, Kroger, Starbucks and Chobani. The panelists commended dairy producers for their dedication to top-notch animal care, but noted that their companies are contacted constantly by consumers asking if their food is produced humanely.
"We realize we're not experts in this," said Michael Gonda of Chobani. "When it comes to something like animal welfare, we need to look at consumer expectations and have an emotional response."
Also at the annual meeting, the FARM program unveiled new communications resources, including a revamped website and stepped-up social media engagement that will broadcast farmers' stories and share their support of animal well-being.
---
USDA Grants Federation Request for More MPP Signup Time, Payment Flexibility
November 06, 2015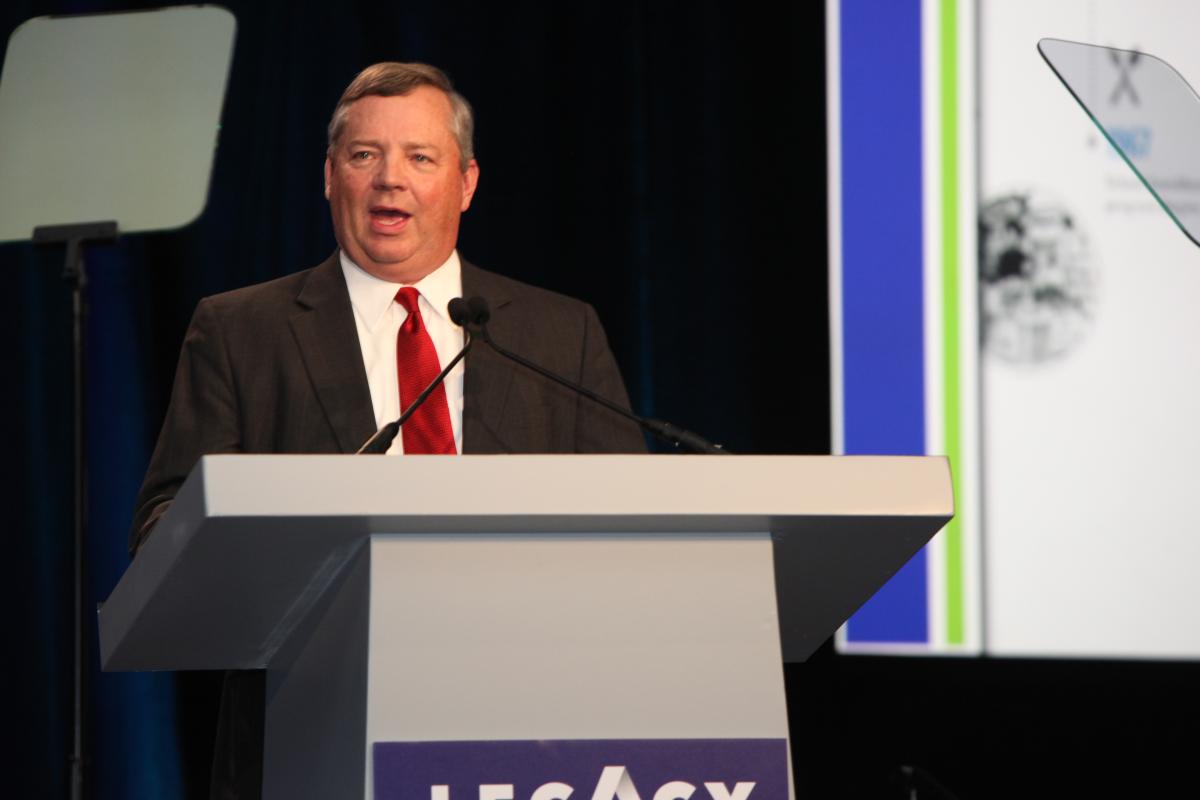 In an update on the Margin Protection Program – the new federal dairy safety net – Mooney told annual meeting attendees the Agriculture Department has granted NMPF's request that co-ops be allowed to collect premium payments monthly. In addition, he said, next year's MPP premiums aren't due until September 2016.
"And we are looking at other ways to strengthen the program," Mooney said.
Included in the 2014 farm bill through the Federation's work to create a new safety net, MPP replaced price supports and cash payments with a catastrophic insurance program based on margins.
Mulhern noted that 10 months in, 55 percent of dairy farmers – representing more than three quarters of the nation's milk supply – are enrolled. "Without question, the program, has its challenges," he said. "But it's important to recognize the program was designed as a producer insurance safety net, not an income enhancement program."
So far in 2015, Mulhern added, the MPP has made small payments to those who elected the maximum, $8 margin insurance coverage level, while those who paid less in premiums haven't received anything. "That's how insurance of any kind is designed to work," he said.
"And for those wondering how MPP stacks up against its predecessor, the old MILC program would not have paid a penny this year to any dairy farmer, anywhere in the country."
Producers have until November 20 to sign up for MPP coverage for next year.
---
Six New Members Elected to NMPF Board; Other News
November 06, 2015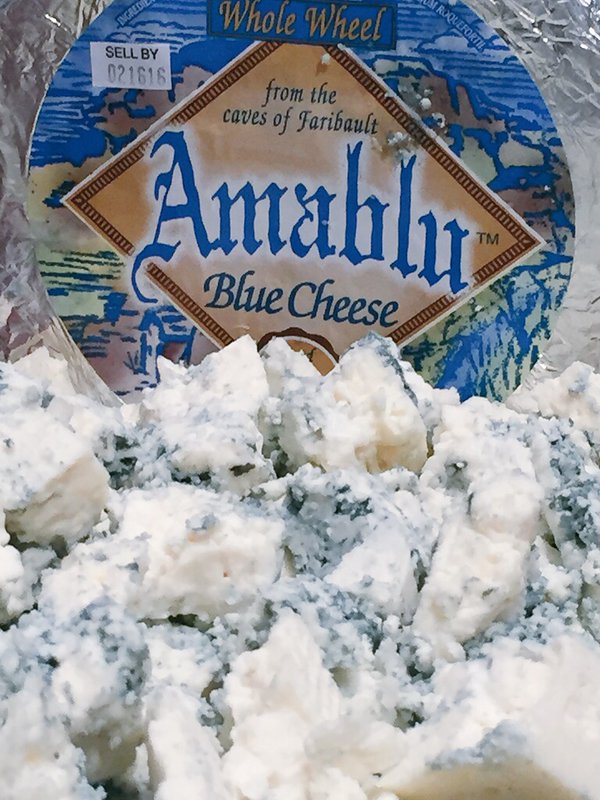 In other annual meeting news, six new members were elected to the NMPF board, five retiring board members were honored with certificates of appreciation and four were given special recognition awards.
The new board members are: Craig Edler, of Dairy Farmers of America; Levi Ransom of Land O'Lakes, Inc.; Joe Diglio, Michigan Milk Producers Association; Gib Martin, Mt. Joy Farmers Cooperative; Jonathan Vander Dussen, Select Milk Producers, and Keith Blake, Swiss Valley Farms.
The retiring board members are: Wayne Palla and Bill Siebenborn, Dairy Farmers of America; Jim Wegner, Northwest Dairy Association; Paul Mills, Prairie Farms Dairy, Inc., and Pat Schroeder, Swiss Valley Farms. Palla and Siebenborn were presented honorary director awards and Wegner and Richard Stammer, CEO of Agri-Mark Family Dairy Farms, were given special recognition awards for their work on behalf of dairy farmers and the Federation.
Also at the meeting:
• A blue cheese made by Swiss Valley Farms at its Caves of Faribault subsidiary received the top award in the 2015 NMPF cheese competition.
• The communications team at the Michigan Milk Producers Association was named 2015 NMPF Communicator of the Year.
• The 2016 Young Cooperator Council elected its leadership for the coming year. Jason and Lisa Mesch from Upstate Niagara Cooperative, Inc., will serve as chair couple, while the vice chairs will be Brad and Meghan Austin of Southeast Milk. Thomas and Jenna Matthews from Dairy Farmers of America will serve collectively as secretary.
Unused cheese and other dairy food items from the meeting were donated to Second Harvest, a food bank in Central Florida. Complete results from the cheese and communications contests will be on the NMPF website.
---
NMPF, USDEC Reviewing Much-Anticipated Full Text of TPP Agreement
November 06, 2015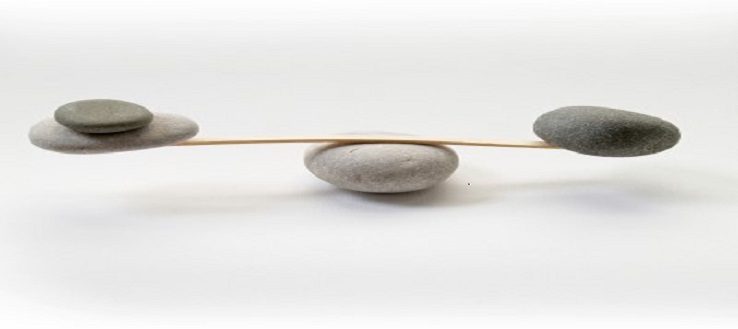 The Obama administration released the much-anticipated full text of the Trans-Pacific Partnership trade agreement in early November. It includes thousands of tariff lines, hundreds of new rules, new chapters on Sanitary & Phytosanitary requirements, and a whole new chapter on protecting common food names. In addition, there are several side letters with exemptions, clarifications and concessions.
NMPF and the U.S. Dairy Export Council are carefully reviewing the dairy provisions, which are extremely important since nearly 14 percent of all U.S. milk production is now exported. "Until the details have been fully assessed, we are unable to determine the full impact of the agreement on the dairy industry and whether or not we recommend that members of Congress support it," they said.
NMPF and USDEC expressed appreciation to U.S. trade negotiators for their work on the long-pending, 12-nation agreement. They also thanked the House and Senate members who joined the dairy industry in supporting a balanced outcome to the agreement's dairy provisions.
---
Retaliatory Tariffs over the WTO's COOL Finding Draw Closer
November 06, 2015

The clock continues to tick on the potential imposition of retaliatory tariffs in response to the World Trade Organization's finding that parts of the U.S. country-of-origin labeling law violate international trade rules.

For that reason, NMPF joined with the U.S. Dairy Export Council and the International Dairy Foods Association in urging Congress to solve the dispute as soon as possible to head off damaging new tariffs on U.S. dairy exports. "(We) urge the Senate to pass legislation to bring the U.S. into compliance with its WTO obligations without further delay in order to head off this significant threat to U.S. dairy exports," the groups said.

Last spring, the WTO ruled against the U.S. COOL program, saying that Canada and Mexico could retaliate against U.S. exports in response. American dairy products have been on Canada's target list for retaliatory tariffs resulting from the ruling.

"Retaliation against dairy products would come at a particularly challenging time for our industry, given the currently depressed global dairy market…" NMPF, USDEC and IDFA said. "Multiple cooperatives have already been faced at times this year with oversupplies of milk, causing them to dispose of excess milk at a loss. Retaliatory tariffs would back up exports further onto the U.S. market during this time of overly abundant milk supplies."

Any congressional solution, the groups added, must satisfy Canada and Mexico because those two countries would retain their right to retaliate against the United States until a lengthy WTO arbitration process is concluded. "U.S. dairy producers and processors cannot risk getting mired down in that drawn-out process," they said. The three groups asked the Senate to work together "to put in place an outcome that Canada and Mexico agree resolves this issue."
---
EU Is Bullying Trading Partners into Violating Trade Rules, NMPF Tells U.S. Official
November 06, 2015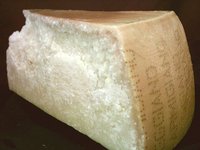 The European Union, by using free trade agreements to limit the use of common cheese names by non-EU producers, is bullying its trading partners into violating international trade rules, NMPF and the U.S. Dairy Export Council told U.S. trade officials.
In comments filed October 28 with the office of the U.S. Trade Representative, the two groups said the European Union is pursuing an increasingly aggressive strategy to restrict the use of cheese names like feta and parmesan.
"This is intended to award EU companies with the sole right to use many terms that have already entered into wide-spread common usage around the world," they said. "We view the EU's efforts as bullying its trading partners into violating their World Trade Organization commitments and, where those countries have FTAs with the U.S., their commitments under those agreements, as well."
The comments detailed more than a dozen examples in which the European Union has or is attempting to restrict the use of generic cheese names through FTAs or other negotiated trade agreements.
Also in their comments on the National Trade Estimate Report, NMPF and USDEC cited numerous other examples of foreign countries using tariff and nontariff barriers to limit U.S. dairy exports. The countries involved include Canada, China, Colombia, Ecuador, India, Israel, Japan and New Zealand.
---
Foreign Dairy Subsidies Still Limit U.S. Export Potential, NMPF Tells House Panel
November 06, 2015

While the United States has reduced support mechanisms for dairy farmers in recent years, a wide range of foreign dairy subsidies remain, limiting the U.S. industry's ability to sell more of its products overseas, NMPF Senior Vice President Jaime Castaneda told the House Agriculture Committee.

Testifying October 21, Castaneda said these foreign dairy support programs impede an industry that has gone from exporting less than $1 billion in dairy products in 2000 to $7.1 billion last year.

"Trade agreements have helped make this possible by lowering and removing barriers to our exports," said Jaime Castaneda, NMPF's senior vice president. "However, they have done little to constrain the use of domestic supports in the dairy sector or agriculture as a whole."

Foreign dairy subsidies take different forms, ranging from direct aid, to import protections and regulatory measures designed to give foreign dairy producers an advantage over U.S. competitors.

According to Castaneda, the 28-nation European Union is the biggest provider of direct dairy support, offering cash payments, storage subsidies, price supports and, most recently, emergency aid to producers to counter low prices. In addition, the EU is attempting to limit dairy imports further by blocking the use of commonly used product names outside prescribed areas.

Other major countries providing direct support to their dairy farmers include Canada, India, New Zealand, and Japan, Castaneda said.
---
New Studies Reveal Milk and Saturated Fats Are Healthier than Once Believed
November 06, 2015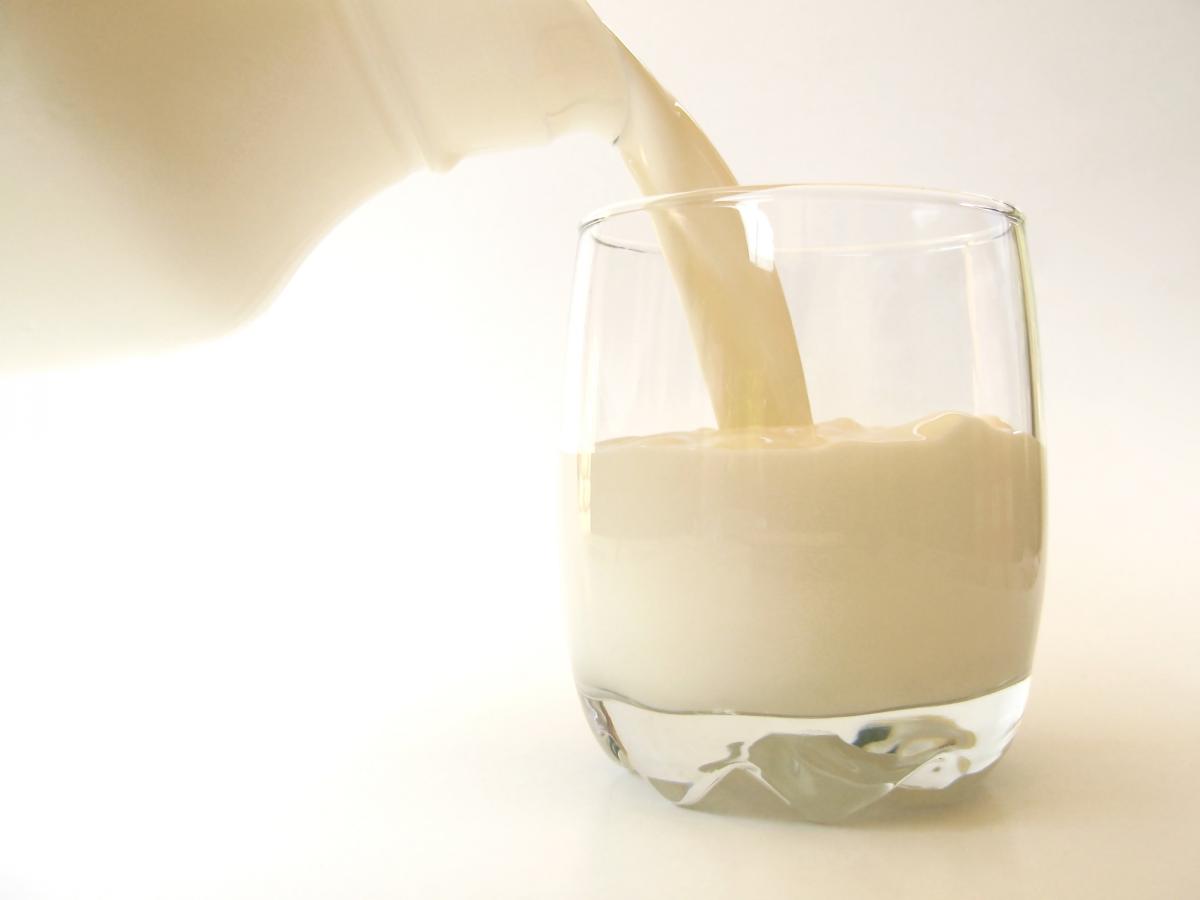 Milkfat made a splash last month, when several new studies revealed that saturated fats are healthier than previously thought.
In the last year, the reputation of full-fat foods has gotten a facelift, with Americans increasingly consuming more of them, according to a study by the Credit Suisse Research Institute. Butter sales, for example, climbed 6 percent in the first three months of 2015, according to the study.
"Saturated fat has not been a driver of obesity: fat does not make you fat," said researchers.
At the beginning of the month, dairy made the front page of The Washington Post when scientists said whole milk is not a strong contributing factor to heart disease – a notion championed by the federal government through its dietary guidelines for years. In fact, the article stated, "people who consumed more milk fat had lower incidence of heart disease."
At the end of October, another study published in the Journal of Nutrition revealed yet more exciting news for milk drinkers: "Total and especially full-fat dairy food intakes are inversely and independently associated with metabolic syndrome in middle-aged and older adults," the report said. Simply put: Those who consume full-fat dairy products are less likely to be afflicted with the related risk factors that predict heart disease and diabetes.
Studies like these come at a crucial time for the dairy industry. This year, the federal dietary guidelines are due for their five-year update.
"We're entering a new era of dairy consumption," said NMPF President and CEO Jim Mulhern. "We've long believed in that milkfat need not be demonized by health researchers. I'm glad to see science – and hopefully the government – catching up with us."
NMPF has advocated on several occasions for the increased consumption of milk, including bringing more of it to school cafeterias and touting its nutritional quality through the REAL® Seal.
---
Senate Takes on Waters of the U.S. Final Rule
November 06, 2015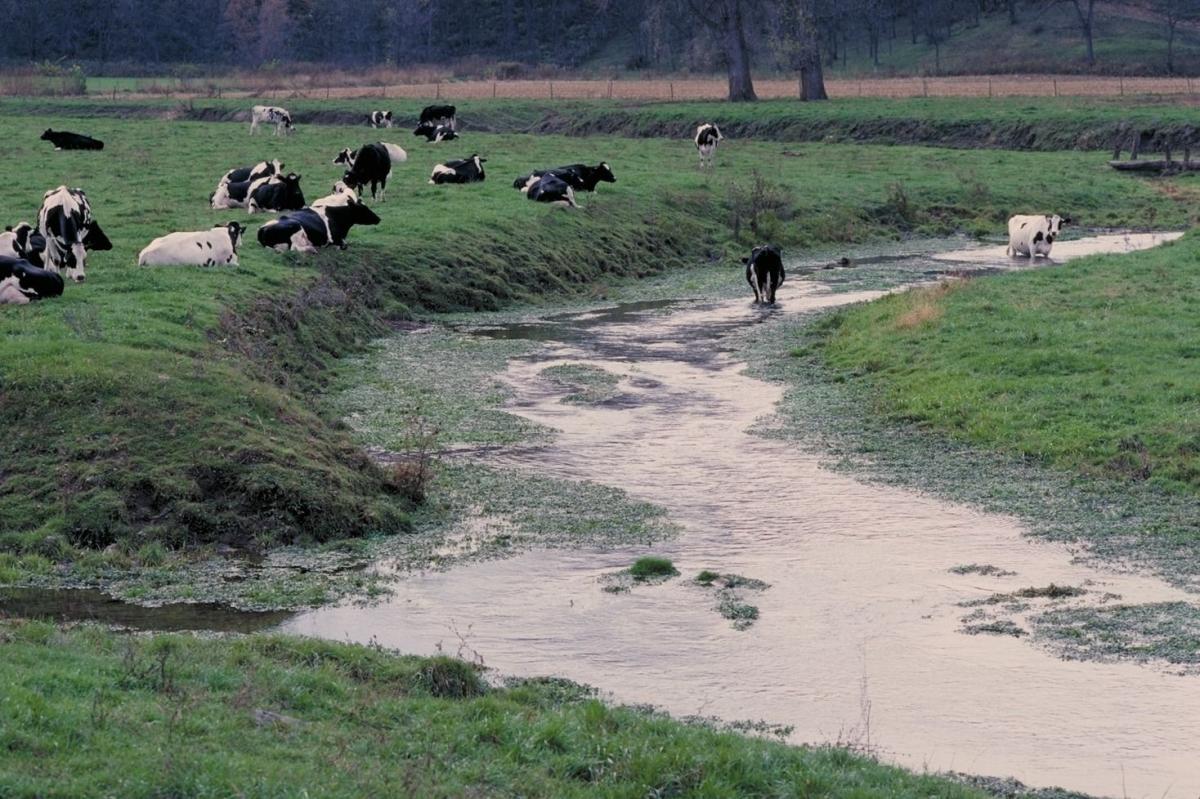 The U.S. Court of Appeals for the Sixth Circuit ordered in early October a nationwide halt of the implementation of the Waters of the U.S. (WOTUS) Final Rule.
The nationwide stay was granted after a 2-1 vote. The court took issue with both the content of the rule and the lack of notice and comment for significant changes that were added in the final version. Due to both procedural and merits claims, the court ordered the Clean Water Rule stayed, nationwide, pending further order of the court.
"This ruling provides greater certainty for dairy farmers across the country, who up until today faced conflicting sets of new water regulations, depending on which state they are in," said NMPF President and CEO Jim Mulhern.
About a month later, on Nov. 3, the Senate failed to pass legislation that would have required the EPA and U.S. Army Corps of Engineers to withdraw the current final rules and rewrite them. The next day, using a rare legislative method that allows members to void federal rules by a majority vote, the Senate voted to simply disapprove the regulations.
These developments are part of a years-long endeavor for NMPF. In November 2014, NMPF submitted comments on the proposed rule to the EPA and Corps of Engineers outlining its concerns with the lack of clarity and certainty for dairy farmers should the rule proceed. The final rule left many of these concerns unresolved. The majority opinion by the U.S. Court of Appeals for the Sixth Circuit brought forth many of the same concerns, and reaffirmed NMPF's request to EPA and Corps of Engineers on Aug. 31 to suspend enforcement of the WOTUS regulation nationwide.
While NMPF has serious concerns about the WOTUS rule, Mulhern stressed that Federation's members remain committed to protecting U.S. waterways through both voluntary efforts and compliance with the Clean Water Act.
"Clean water is central to the production of milk and other dairy products," he said. "The dairy industry remains committed to working with the EPA and Corps of Engineers to find effective ways to achieve this important goal."
---
CWT assists members in getting export sales contracts to sell 4.2 million pounds of cheese
November 06, 2015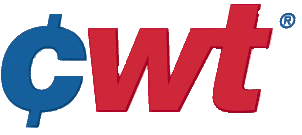 Cooperatives Working Together assisted member cooperatives in getting 32 contracts to sell 4.252 million pounds of dairy products to customers in 11 countries in October. The will be shipped from October 2015 through April 2016.
These sales contracts bring the year-to-date 2015 totals through October to 51.4 million pounds of cheese, 25.7 million pounds of butter, and 35.1 million pounds of whole milk powder. In total, CWT assisted transactions will move the equivalent of 1.308 billion pounds of milk on a milkfat basis to customers in 35 countries on five continents. These totals are adjusted for contract cancellations.
Developed by NMPF, CWT's export assistance program supported on a voluntary basis by dairy farmers across the nation. By helping to move U.S. dairy products into world markets, CWT helps maintain and grow U.S dairy farmers' share of these expanding markets which, in turn, keeps dairy farmer milk prices at reasonable levels.
---
NMPF Staff Member Honored with Outstanding Alumna Award from Penn State
November 06, 2015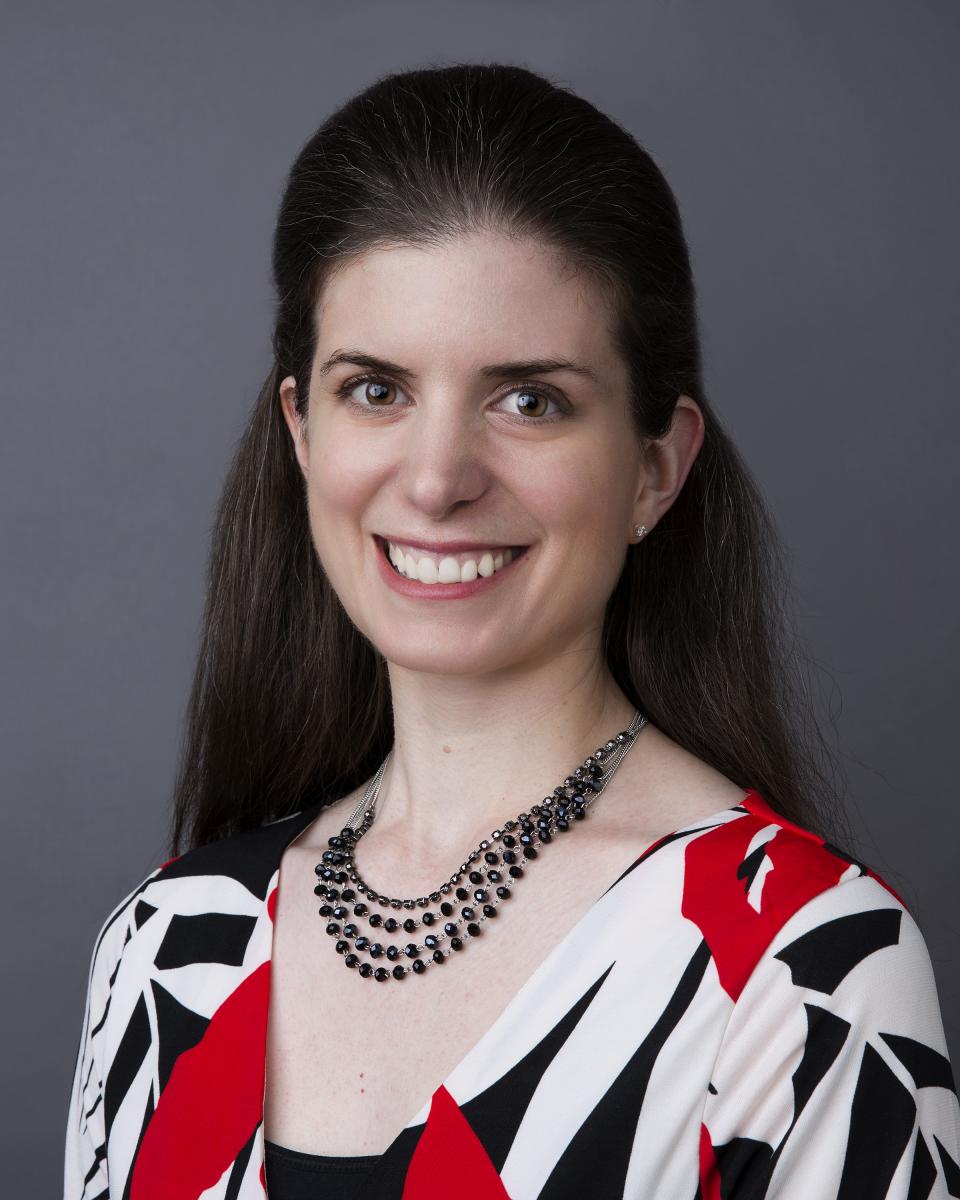 Dr. Beth Briczinski, NMPF's vice president for dairy foods and nutrition, was recently named a 2015 Outstanding Recent Alumna by the College of Agricultural Sciences at Pennsylvania State University.
The Outstanding Alumna award recognizes alumni who have graduated in the past 10 years and provides opportunities for recipients to interact with the college's faculty, students and other alumni.
"We're thrilled that Beth is being recognized for her dedication to the food and dairy industries," said President and CEO Jim Mulhern. "This award further solidifies her vital role in ensuring consumer confidence in the country's milk supply."
Briczinski received her bachelor's, master's and doctoral degrees at Penn State, all in food science. Since becoming an NMPF employee, she has continued her connection with Penn State by guest-lecturing at the undergraduate course on dairy foods.
---