USDA Grants Federation Request for More MPP Signup Time, Payment Flexibility
November 6, 2015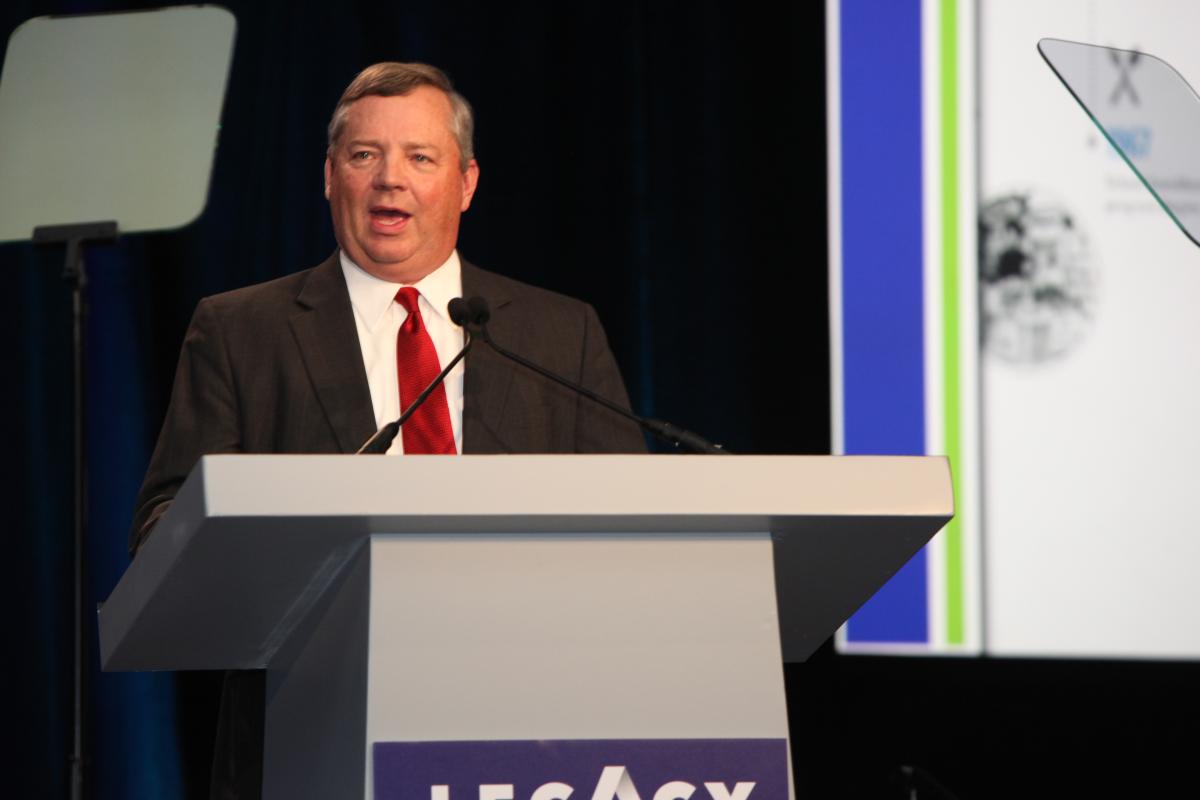 In an update on the Margin Protection Program – the new federal dairy safety net – Mooney told annual meeting attendees the Agriculture Department has granted NMPF's request that co-ops be allowed to collect premium payments monthly. In addition, he said, next year's MPP premiums aren't due until September 2016.
"And we are looking at other ways to strengthen the program," Mooney said.
Included in the 2014 farm bill through the Federation's work to create a new safety net, MPP replaced price supports and cash payments with a catastrophic insurance program based on margins.
Mulhern noted that 10 months in, 55 percent of dairy farmers – representing more than three quarters of the nation's milk supply – are enrolled. "Without question, the program, has its challenges," he said. "But it's important to recognize the program was designed as a producer insurance safety net, not an income enhancement program."
So far in 2015, Mulhern added, the MPP has made small payments to those who elected the maximum, $8 margin insurance coverage level, while those who paid less in premiums haven't received anything. "That's how insurance of any kind is designed to work," he said.
"And for those wondering how MPP stacks up against its predecessor, the old MILC program would not have paid a penny this year to any dairy farmer, anywhere in the country."
Producers have until November 20 to sign up for MPP coverage for next year.