Centennial Commemoration Preview Highlights 99th NMPF Annual Meeting
November 6, 2015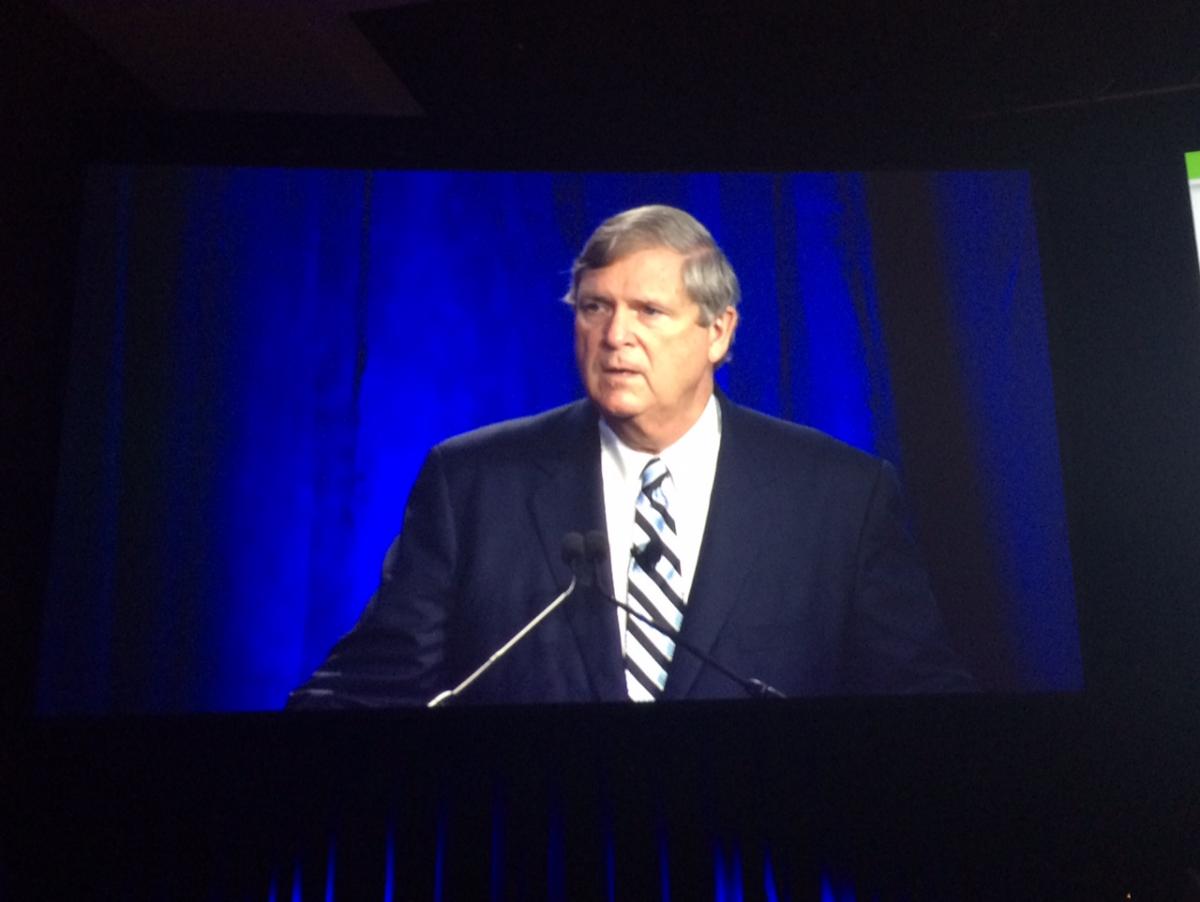 Kicking off a year-long centennial commemoration, NMPF's 99th annual meeting, held in Orlando at the end of October featured themes ranging from dairy's economic outlook and safety net programs to recent developments in trade policy and animal care.
More than 800 attendees descended on the Orlando World Center Marriott for three days of meetings, panel sessions and speakers, including an appearance by USDA Secretary Tom Vilsack.
The NMPF Town Hall event on Tuesday, October 27, featured topical presentations by staff members and a question and answer period, allowing farmers to voice their comments on NMPF's various projects.
Later on that same day, Board Chairman Randy Mooney and President and CEO Jim Mulhern, in a joint presentation, reflected on 10 decades of NMPF's achievements on behalf of dairy farmers and discussed the challenges in the 21st century.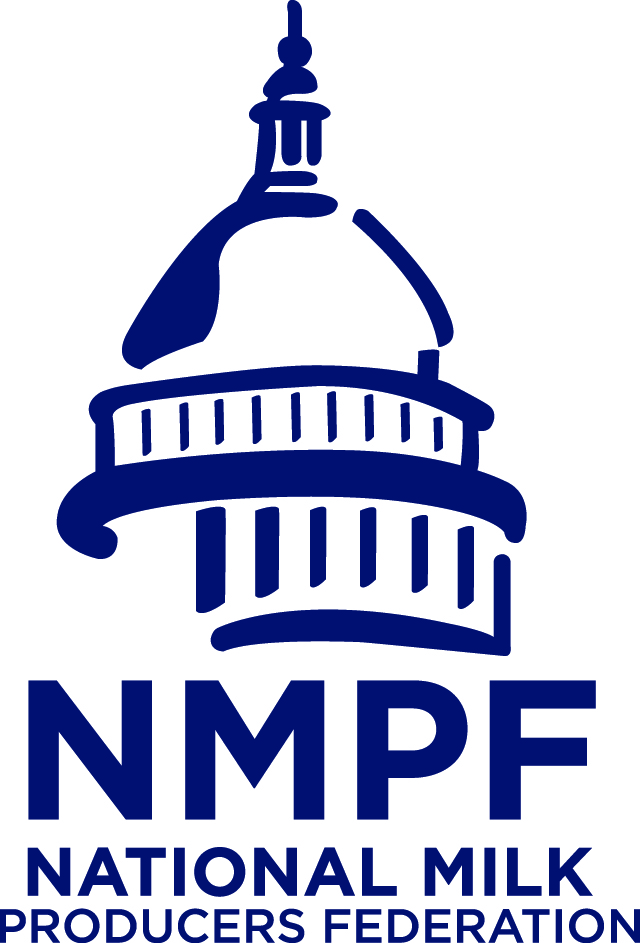 In addition, the two leaders unveiled an updated NMPF logo (shown at right) and a 66-page book chronicling the organization's first 100 years. The updated logo retains an image of the Capitol – used by NMPF for over 40 years – but with a fresh look. "A new century and new challenges call for a new, more modern design," said Mulhern.
The book, Legacy of Leadership: 100 Years of the National Milk Producers Federation, offers a history of the Federation from its founding in Chicago in December 1916 and also discusses five broad issue areas that have been a focus of the organization from the beginning. These include milk price stabilization, imitation milk products, trade, food safety and animal care, and food assistance and nutrition.
"As our work today demonstrates, leadership is a journey, not a destination," said Mooney. "It's not just a word on a piece of paper; leadership is the tangible result of hard work."
On Wednesday morning, Agriculture Secretary Tom Vilsack made an appearance at this year's Meeting, his second time attending the event. He thanked dairy farmers for their hard work before remarking on several issues like the Trans-Pacific Partnership and child nutrition.
"No one in agriculture is more innovative than dairy farmers," he said.