There's Still Time to Apply for NMPF's Scholarship Program for Graduate Researchers
March 09, 2015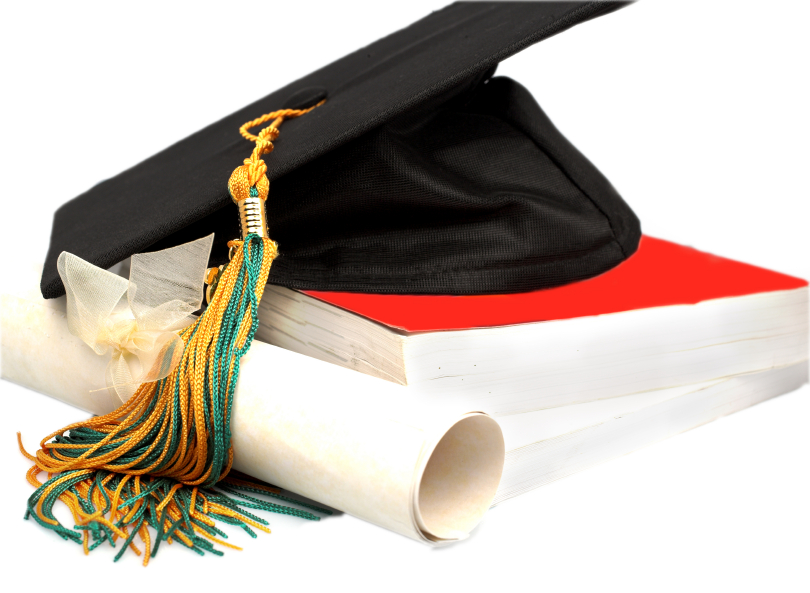 Graduate students researching dairy-related subjects have three weeks left to apply for NMPF's National Dairy Leadership Scholarship Program. Each year, NMPF awards scholarships to Masters- or Ph.D.-level students conducting research of interest to NMPF member cooperatives and the dairy industry in general.
Recommended fields of study include dairy science, animal health, animal or human nutrition, bovine genetics and herd management. Applicants do not need to be affiliated with NMPF members.
Candidates have until March 27 to apply for scholarships for the 2015-2016 academic year. Recipients will be selected by the NMPF board of directors in June and notified soon after afterward. Visit the NMPF website or call 703-243-6111 for details.
---
NMPF Chairman Randy Mooney Named Cooperative Director of the Year
March 09, 2015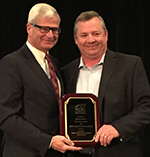 NMPF Board Chairman Randy Mooney was named 2014 Director of the Year by the National Council of Farmer Cooperatives. He received the award at NCFC's annual meeting in San Diego on February 12.
The award recognizes the achievements of farm cooperative directors who take the lead in making decisions vital to their cooperatives. Mooney, shown receiving the award from CoBank CEO Robert Engel, was credited with playing a key role in developing what became the Margin Protection Program after the catastrophic conditions the dairy industry experienced in 2009. The most significant rewrite of federal dairy policy in a generation, MPP was signed into law early last year as part of the 2014 farm bill.
Mooney, who is also chairman of Dairy Farmers of America, has operated Mooney Dairy in Rogersville, Missouri, with his wife since 1979. He became NMPF board chairman in 2008.
---
CWT Assists with 9.7 Million Pounds of Dairy Product Export Sales
March 09, 2015

Cooperatives Working Together helped its member cooperatives in February get contracts to sell 5.3 million pounds of cheese and 4.4 million pounds of butter overseas. The contracted products, which represent the equivalent of 148.5 million pounds of milk on a milkfat basis, will go to customers in 10 countries on five continents.
Year-to-date, CWT has assisted member cooperatives who have contracts to sell 9.7 million pounds of cheese and 18.8 million pounds of butter to 18 countries.
Developed by NMPF, CWT is a voluntary export assistance program supported by dairy farmers producing 70 percent of the nation's milk. By moving U.S. dairy products into world markets, CWT helps keep domestic inventories and dairy farmer milk prices at reasonable levels.
---
Dietary Guidelines Expert Panel Reaffirms Dairy's Role in Healthy Diets
March 09, 2015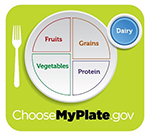 Nutrition experts advising the federal government on the 2015 Dietary Guidelines for Americans have reaffirmed low-fat and fat-free milk and dairy products as a core component of a healthy diet. In addition, they found that three of milk's nine key nutrients – calcium, vitamin D and potassium – are under-consumed by children.
The report of the 2015 Dietary Guidelines Advisory Committee – a precursor to the final Guidelines themselves – was issued February 19. NMPF President and CEO Jim Mulhern and Connie Tipton, President and CEO of the International Dairy Foods Association, issued a joint statement on the report.
"The good news for people across the country is that milk, cheese, and yogurt not only taste great, but also are nutrient-rich, affordable, readily available, and versatile, making dairy foods realistic options to help people build healthier meal plans," they said.
The 2015 edition of the Guidelines, the government's primary nutrition advice for consumers, will be issued later this year by the federal Departments of Agriculture and Health and Human Services. NMPF has advocated keeping the current recommendation of three servings of dairy a day in the Guidelines.
---
On the Heels of Dairy Industry Appeal, West Coast Dockworkers Dispute Is Resolved
March 09, 2015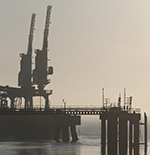 A day after the dairy industry asked President Obama to intervene in a protracted dispute between West Coast dockworkers and port operators, the White House dispatched Labor Secretary Thomas Perez to California to help the warring parties settle their differences. Seven days later, a tentative agreement was announced and the dockworkers went back to work.
The letter from NMPF, the U.S. Dairy Export Council and the International Dairy Foods Association was sent February 13. It said the nine-month-old labor dispute was crippling West Coast exports, including time-sensitive dairy products bound for Asian markets.
A day later, the White House announced it was sending Secretary Perez to California to urge both sides "to resolve their dispute quickly at the bargaining table." Six days after that, on February 21, negotiators resolved the final issue and announced a tentative agreement.
Perez hailed the agreement for "bringing to an end what has become a significant (economic) headwind (with) too many innocent people and businesses suffering."
The dispute involved 29 ports from San Diego to Seattle. There was no immediate word on how long it would take to clear the backlog of export shipments.
---
Congressional Leaders Question Process for Changing System that Protects Food Names
March 09, 2015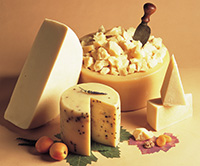 House and Senate leaders overseeing trade and intellectual property issues expressed serious doubts about European efforts to shut the U.S. out of discussions on efforts to revise a global system for registering protected food names.
The planned changes to a treaty known as the Lisbon Agreement could severely restrict the use of many cheese names by marketers in countries that, like the United States, are not even signed on to the agreement.
Changes that would expand the scope of the agreement are scheduled to be considered at a 10-day international conference in May. But, under newly implemented rules, non-parties to the treaty are not allowed to participate fully, even though their food producers could be impacted enormously by the changes.
Only the parties to the actual agreement – about 30 nations, roughly half of them in Europe – can fully participate in the conference.
In a bipartisan letter, Senators Orrin Hatch (R-UT), Ron Wyden (D-OR), Chuck Grassley (R-IA) and Patrick Leahy (D-VT) and Representatives Paul Ryan (R-WI), Sandy Levin (D-MI), Bob Goodlatte (R-VA) and John Conyers (D-MI) urged the World Intellectual Property Organization to follow past practice by letting all WIPO-member countries have an equal voice in determining changes to the Lisbon Agreement.
Hatch, Wyden, Ryan and Levin head the Senate Finance and House Ways and Means committees, while Grassley, Leahy, Goodlatte and Conyers oversee both chambers' judiciary committees.
Dairy leaders praised the House and Senate members for questioning WIPO's process.
"The proposed changes in the Lisbon Agreement are clearly aimed at preventing U.S. dairy producers from using names in international trade that they have used for decades, such as feta, parmesan, havarti, asiago and others," said Jim Mulhern, NMPF President and CEO. "Countries can strike treaties to address their own goals, but that should not be allowed to come at the expense of others' long-standing and growing exports."
NMPF has helped lead U.S. dairy interests in opposing European efforts to ban countries from using many common cheese names unless the products are made in a particular geographic area.
---
NMPF, USDEC Join Others in Urging Passage of New TPA Legislation
March 09, 2015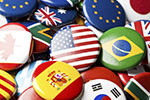 NMPF and the U.S. Dairy Export Council urged Congress this week to enact new Trade Promotion Authority (TPA) legislation, saying it is crucial to securing well-negotiated trade agreements, including a pending Pacific Rim pact that must open key markets to more U.S. dairy products.
In a letter to Congress, NMPF and USDEC said renewing TPA, which expired in 2007, will increase congressional influence over trade negotiations and lead to agreements that are better for both the country and the dairy industry.
"By having a clear framework for participating in the process and identified priorities that a successful agreement must address, Congress increases its influence over these agreements as they are being written," said NMPF President and CEO Jim Mulhern.
Added USDEC President Tom Suber: "TPA plays a key role in supporting a strong trade policy agenda. That is particularly important to the dairy industry, since it now exports the equivalent of one-seventh of its U.S. milk production." Last year alone, Suber noted, the U.S. industry exported more than $7 billion in dairy products.
The dairy groups also urged Congress to become engaged in the final stages of negotiations with 11 other countries over the Trans-Pacific Partnership. Given the strong export potential with TPP countries, they said an agreement that increases imports without comparable increases in export openings would be a disservice to U.S. dairy farmers and dairy companies.
"To achieve an agreement that on balance offers net benefits to the U.S. dairy industry, access to the region's most protected dairy markets – Japan and Canada – is imperative," said Mulhern. "While some progress has been made in Japan, both of these countries need to open their markets to a full range of U.S. dairy products."
---
House Votes to Permanently Extend Tax Write Off for Capital Purchases
March 09, 2015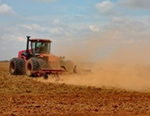 Legislation permanently extending the ability of family farmers and small businesses to write off capital purchases immediately, instead of over time, faces an uncertain future despite overwhelming approval in the House of Representatives in mid-February. H.R. 636 faces a rocky road in the Senate and a possible veto at the White House.
A permanent extension of the tax code's Section 179 is one of NMPF's legislative priorities for 2015. The provision is widely used by farmers to buy tractors and other farm equipment. In December, President Obama signed legislation extending Section 179, along with more than 50 other expired tax provisions, but for 2014 only.
"Dairy farming requires significant investments in machinery and equipment," said NMPF President & CEO Jim Mulhern. "By allowing producers to immediately write off these purchases, Section 179 gives them an incentive to invest in their businesses while it reduces their record-keeping burden.
"Failure to permanently restore Section 179 will add to the financial strains on family farmers who already find it difficult to pass on their farms to the next generation," Mulhern said.
Early in February, NMPF joined 33 other agricultural organizations in urging the House to approve a permanent extension of the tax credit, which passed 272 to 142.
---
400 Groups, Including NMPF, Urge Budget Committees Not to Reopen Farm Bill
March 09, 2015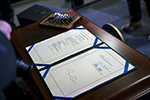 NMPF joined nearly 400 other farm and food groups last month in urging the House and Senate budget committees not to reopen the 2014 farm bill in search of additional budget cuts.
In a February 23 letter, the groups noted it took three years to enact the farm bill, which eliminated direct subsidy payments to farmers and included other significant cuts. For dairy farmers, it eliminated three long-standing programs, and created the new Margin Protection Program.
"These difficult cuts were made across the farm safety net, conservation programs and nutrition programs," the letter said. "The policy changes and reforms associated with these cuts are only now being fully implemented (and) no additional cuts to these programs should be considered, at least until these policies have time to take place and be thoroughly evaluated."
The letter comes as the budget committees are gearing up to use a budget process known as reconciliation to require additional cuts in spending already approved by Congress. Also, the Obama administration has proposed $16 billion in cuts to federal crop insurance to offset commodity program spending beyond what was anticipated in the farm bill.
---
NMPF Says FDA Drug Residue Analysis Demonstrates Milk Supply is Safe
March 09, 2015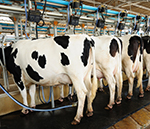 The results of a long-awaited U.S. Food and Drug Administration analysis of milk samples from nearly 2,000 dairy farms clearly demonstrate that regulations to keep drug residues out of milk are effective in protecting public health, according to NMPF.
In the analysis, made public March 5, FDA's Center for Veterinary Medicine analyzed the milk samples for 31 different drugs. More than 99 percent of samples were found to be free of drug residues.
"The report confirms that America's dairy farmers are delivering on their commitment to provide safe and wholesome milk to consumers," said NMPF President and CEO Jim Mulhern. "The findings are a positive affirmation of our milk safety, although we need continued education among farmers, veterinarians, and pharmaceutical companies, and outreach on how to prevent future trace levels of residues."
In the analysis, FDA collected milk samples from 1,912 farms. About half the farms had been cited earlier for drug residue violations in market-bound meat. The remaining farms were randomly selected. FDA was checking to see if dairy farms with drug residue violations in meat were producing milk that also contained residues.
FDA confirmed 15 positives out of the 1,912 samples tested. That was 0.7 percent of the total. There was no significant difference in the results from farms with earlier drug residue citations and those randomly selected.
The FDA said the results "are encouraging and indicate that the current system of regulatory oversight results in high rates of industry compliance." The agency said it remains confident in the overall safety of the U.S. milk supply.
---