University of Florida Grad Student Receives NMPF Dairy Research Award
August 07, 2014

Eduardo de Souza Ribeiro, a doctoral student in animal sciences at the University of Florida, received the National Milk Producers Federation Richard M. Hoyt Award for dairy-related research last month. Ribeiro was recognized during the awards ceremony at the annual meeting of the American Dairy Science Association in Kansas City. NMPF Vice President for Dairy Foods and Nutrition Beth Briczinski made the presentation.

A native of São Joaquim, Brazil, Ribeiro has done extensive research in reproductive physiology and management of dairy cows. He earned a master's degree from the University of Florida in 2011 and is currently in the animal molecular and cellular biology program there. His research has resulted in 24 publications, of which he was the lead author on eight.

The Richard M. Hoyt Award is a joint project of NMPF and ADSA, with NMPF providing the scholarship money. The award recognizes research efforts with direct application to problems in the dairy industry. The winner must be enrolled in or have completed a program leading to an advance degree in dairy science, dairy production, diary processing or a similar curriculum.
---
REAL® Seal Facebook Page Screamed for Ice Cream in July!
August 07, 2014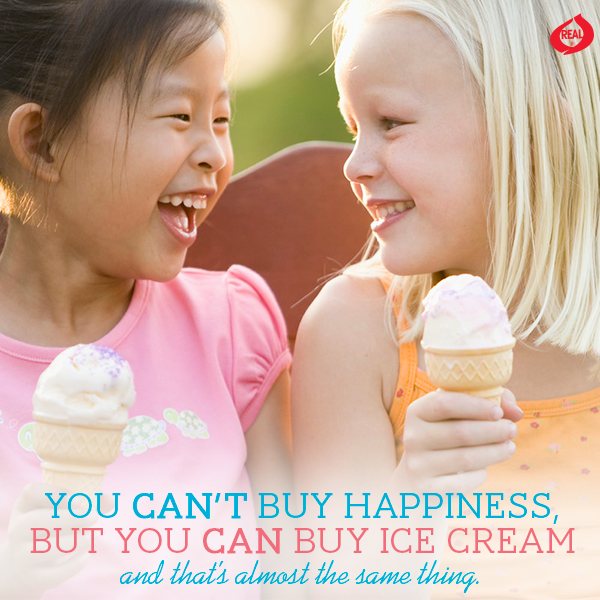 Ice cream… in cones, in sandwiches, in hot fudge sundaes, and dressed up in red, white and blue for Independence Day. Those were just some of the July posts on the REAL® Seal Facebook page, which took advantage of July as National Ice Cream Month.
One post suggested espresso poured over ice cream as an afternoon pick-me-up, while another reminded visitors that nondairy ice cream is made with things like corn, brown rice syrup, soybean oil and dehydrated cane juice.
By the end of the month, the Facebook page had more than 81,000 followers, up seven percent from June. The most popular July post? Appropriately, an image of two young girls eating ice cream, with the comment, "You can't buy happiness, but you can buy ice cream … and that's almost the same thing" It had a whopping 2,794 fans.
---
U.S.-Canadian Plan to Regionalize Trade in an Animal Disease Outbreak Endorsed
August 07, 2014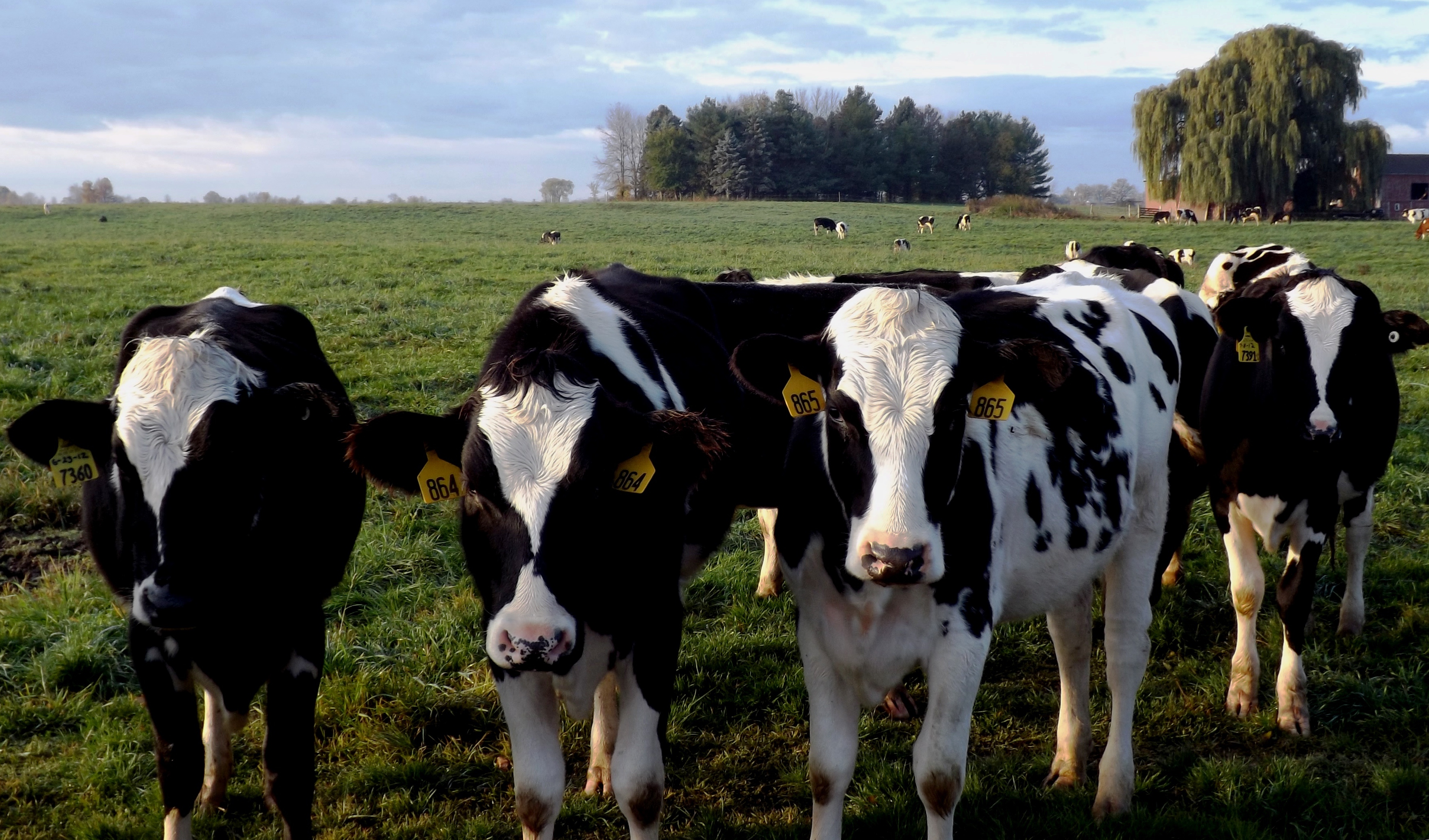 NMPF has endorsed a draft plan for allowing the United States and Canada to cope with an outbreak of a serious foreign animal contagion, such as foot-and-mouth disease.
The plan, drafted by the Agriculture Department's Animal and Plant Health Inspection Service, calls for the United States and Canada to recognize each other's efforts to control an outbreak, while regionalizing how the outbreak is handled, so as to allow continued trade with disease-free areas of the country.
In comments filed with APHIS, NMPF noted that Canada is the second-largest export market for U.S. dairy products, and that an outbreak of a highly contagious animal disease such as FMD in either country could be catastrophic for the U.S. dairy industry.
"We applaud the Agriculture Department for working with its Canadian counterparts to prepare for a foreign animal disease outbreak," said Jamie Jonker, NMPF's vice president for sustainability & scientific affairs. "We fully support the draft plan and see it as an effective tool for dealing with an outbreak."
The plan, officially termed a framework, calls for the two countries to cooperate in establishing quarantine areas that would be the focus of disease eradication efforts in an outbreak. Trade could then resume or continue in areas considered free of disease. 
NMPF suggested the plan is a template for similar plans involving other important dairy export markets.
---
NMPF Asks EPA to Withdraw Guidance that Could Hinder Water Conservation on Farms
August 07, 2014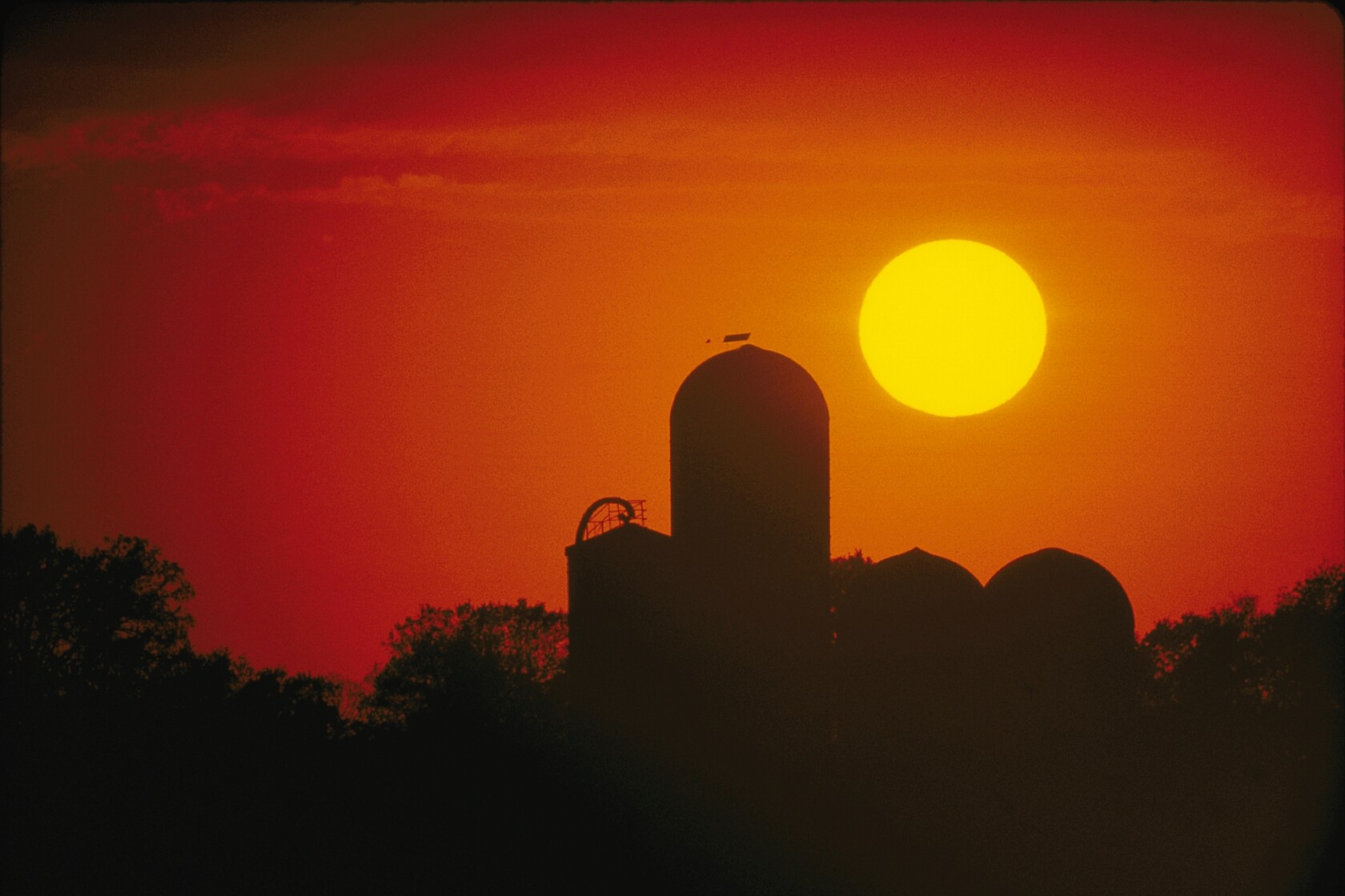 NMPF has asked the Environmental Protection Agency to withdraw recent guidance concerning when farmers must seek Clean Water Act permits for a long list of normal farming activities near wetlands. In comments submitted July 7, NMPF said the EPA's guidance could actually discourage water conservation by changing the long-standing relationship between farmers and the USDA's Natural Resources Conservation Service.
Officially called an Interpretive Rule, the EPA guidance was issued in March. It says producers are only exempt from needing Clean Water Act permits for more than 50 routine farming practices if they comply with detailed NRCS technical conservation standards. Until now, these standards have been voluntary, and the farming practices exempt from the permit process.
NMPF said the guidance changes NRCS's role from that of a conservation partner with farmers, to an enforcer of the Clean Water Act on EPA's behalf. "Until now, NRCS has been the place producers could go for conservation advice, while EPA was charged with ensuring compliance with the Clean Water Act," said Jamie Jonker, NMPF's Vice President for Sustainability & Scientific Affairs. "The cooperative relationship with NRCS made it more likely farmers would adopt water conservation practices.
"Unfortunately," Jonker said, "the interpretive rule moves NRCS into an enforcement role and, in the process, could set back conservation efforts."
---
Dairy Farmer Tells Congress Producers Must Better Explain the Benefits of Biotechnology
August 07, 2014

Farmers need to connect better with the public on the benefits biotechnology brings to producers, consumers and the environment. That's the message Joanna Lidback, a dairy farmer from northeast Vermont, delivered to a House agriculture subcommittee in early July.

Lidback said biotechnology plays a major role in farmers' ability to both feed a growing global population and make improvements on farms, no matter their type or size. "The science shows that GMOs are safe and bring tremendous benefits, but we in agriculture have failed to communicate this effectively with the public," she said.

Lidback said the 45-cow dairy farm she operates with her husband would not survive if they were forced to use non-GMO feed. The only currently available feed, she said, is organic and their feed costs would jump from $5,160 a month to $11,370 a month. "Over the course of a year, that means our feed costs alone would increase by $74,520," she testified. "I do not see how we could survive, let alone farm profitably, in the long term with those increased feed costs."

Lidback testified before the House Agriculture Subcommittee on Horticulture, Research, Biotechnology and Foreign Agriculture on behalf of New England dairy cooperative Agri-Mark and the National Council of Farmer Cooperatives.
---
NMPF: Korea Trade Pact Beneficial, But Cheese Exports Restricted Due to Pressure from Europe
August 07, 2014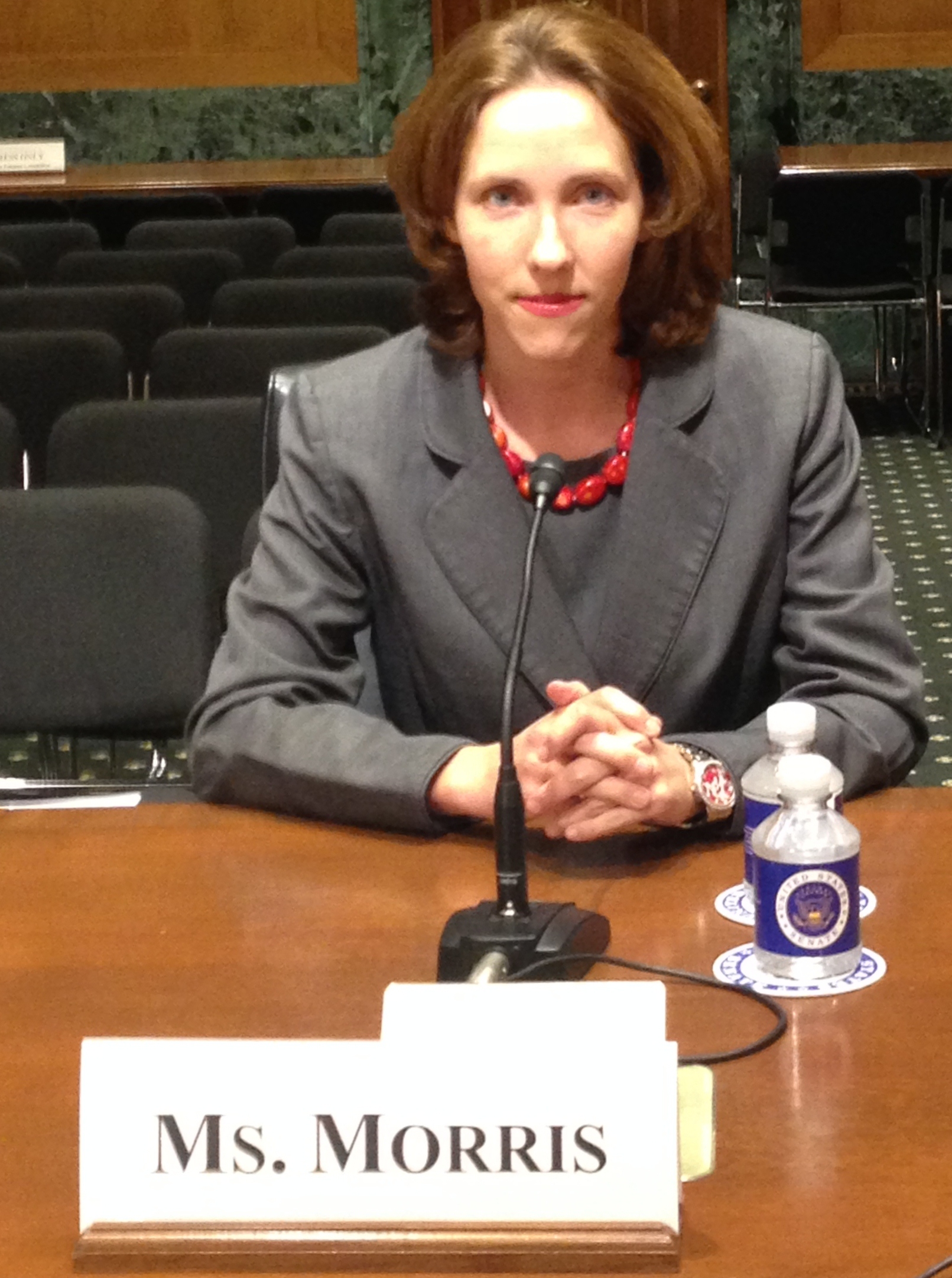 NMPF told a Senate subcommittee in July the 2010 U.S.-Korea Free Trade Agreement has already given a shot in the arm to U.S. dairy exports but that abuse of geographical indications by the European Union is restricting access to the Korean market for U.S. cheeses.
"The European Union is leaning on countries around the world to block imports of products by confiscating common food names and reserving them exclusively for cheese producers in their member countries," said Shawna Morris, NMPF vice president for trade.
The U.S.-Korea FTA eliminated nearly all Korean tariffs on U.S. dairy exports. Even though its full impact is still years away, Morris said U.S. dairy exports to Korea in 2013 more than doubled the average of the three previous years.
Despite this positive result, Morris said a separate 2011 FTA between Korea and the European Union is keeping U.S. gorgonzola, feta, asiago and fontina cheese out of the Korean market. "This is without question due to EU efforts to claw back use of certain dairy product names for the sole of use of EU producers," she said.
EU pressure has resulted in similar restrictions on U.S. cheese exports to Central America, Peru, Colombia and most recently South Africa. Canada has also agreed to restrict cheese names and the EU is pursuing similar objectives in Singapore, Japan, the Philippines, Malaysia and Vietnam, as well as in China.
Moreover, it is clear the Europeans want to impose cheese name restrictions on the United States through the planned Trans-Atlantic trade agreement, which is currently being negotiated. That is "entirely unacceptable," Morris said, adding that the U.S. dairy industry, together with other in the food industry and many members of Congress, want already-imposed GI restrictions rolled back.
Morris testified July 29 before the Senate Finance Committee's international trade subcommittee.
Earlier in the month, Morris and Senior Vice President for Strategic Initiatives and Trade Policy Jaime Castaneda traveled to Brussels to meet with those spearheading negotiations on the Trans-Atlantic trade pact. In addition to highlighting the common cheese name issue, they cited overly restrictive EU rules that have imposed unscientific requirements on U.S. dairy imports. These requirements have contributed to a $1 billion dairy trade deficit in favor of the European Union.
---
White House Biogas 'Roadmap' Could Boost Profits for Dairy Farmers
August 07, 2014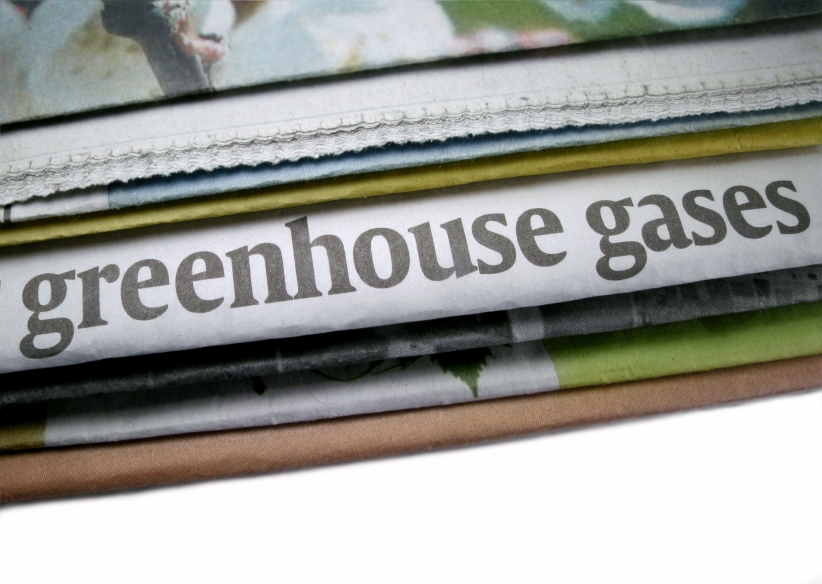 NMPF called a new biogas "roadmap," unveiled by the White House August 1, a potential revenue-generator for dairy farms that can also help the industry reach its goal of reducing its carbon footprint 25 percent by 2020.
Biogas systems recycle organic material — including cow manure and food waste — into renewable energy, fertilizer, nutrients, cow bedding and more. They include methane digesters and other systems that reduce greenhouse gases.
"The Biogas Roadmap will help stimulate the biogas market in ways that could provide revenue-generating opportunities for dairy farms of all sizes," said NMPF President and CEO Jim Mulhern. "The voluntary strategies in the roadmap validate the path the industry has already taken to reduce methane emissions."
Under the roadmap, the federal departments of agriculture and energy and the Environmental Protection Agency will take a variety of steps to promote the development of biogas systems. Included will be looking for ways to strengthen the biogas market and seeking to enhance the use of biogas systems through current government programs.
The Innovation Center for U.S. Dairy worked with the White House on the roadmap. Research by the Innovation Center last year identified a potential $2.9 billion market for systems that digest cow manure and food waste. NMPF serves on the Innovation Center board.
The dairy industry will serve on a USDA working group that will implement the roadmap's strategies. "Dairy farmers are taking many steps to provide nourishing dairy foods and beverages that are responsibly produced," said Tom Gallagher, chief executive officer of the Innovation Center for U.S. Dairy. "Biogas systems are one of many technologies available to the industry that help us continuously improve our stewardship and contribute to our communities."
---
NMPF Asks FDA to Fix Definition of 'Added Sugars' in Some Dairy Products
August 07, 2014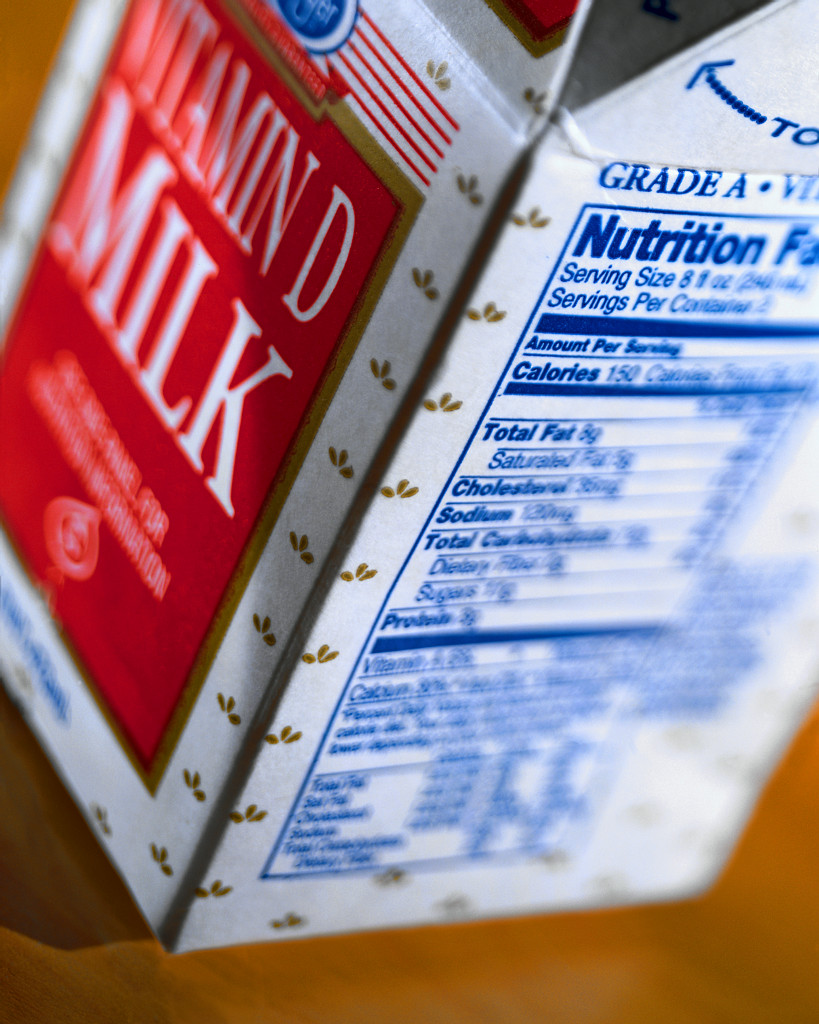 Question: When is lactose, which occurs naturally in dairy products, considered "added sugar"?
Answer: When the Food and Drug Administration attempts to define added sugars for the purposed of the nutrition facts label on foods.
The FDA proposed in March to update the nutrition facts label, including adding a line to identify added sugars in food products. NMPF didn't object to the concept, saying it will clarify the contribution of lactose, or milk sugar, to dairy products. But it balked at FDA's proposed definition, which appears to include dairy products used as food ingredients, even though the lactose – or "milk sugar" – in those products occurs naturally and does not function as a sweetener.
NMPF said under FDA's proposed definition the lactose in a tablespoon of nonfat dry milk incorporated into another food would count as an "added sugar," while the lactose in a glass of milk would not. "Surely, that can't be what FDA intends," said Beth Briczinski, NMPF's vice present for dairy foods and nutrition. "We assume this is simply an oversight, but either way, it needs to be corrected."
NMPF also used its comments on revisions to the nutrition facts label to remind the FDA that it is allowing manufacturers of imitation dairy products, including soy "milk" and rice "yogurt," to trick consumers into thinking their products are nutritionally equivalent to real-milk products.
"Consumers think non-dairy alternatives with the term 'milk' or 'yogurt' in their name are nutritionally the same as real dairy products, but they aren't," said Briczinski. "In addition, allowing these imitations to call themselves "milk" or "yogurt" is a clear violation of FDA's own food standards and labeling regulations.
In separate comments on serving-size issues, NMPF supported reducing a typical serving of yogurt from eight ounces to six ounces but opposed increasing a serving of frozen desserts from half a cup to a full cup. "Consumption of both ice cream and frozen desserts generally has been declining steadily for two decades," said Briczinski. "That strongly suggests that an increase in the frozen dessert serving size is not warranted."
---
CWT Helps Dairy Exports Hit Record for June
August 07, 2014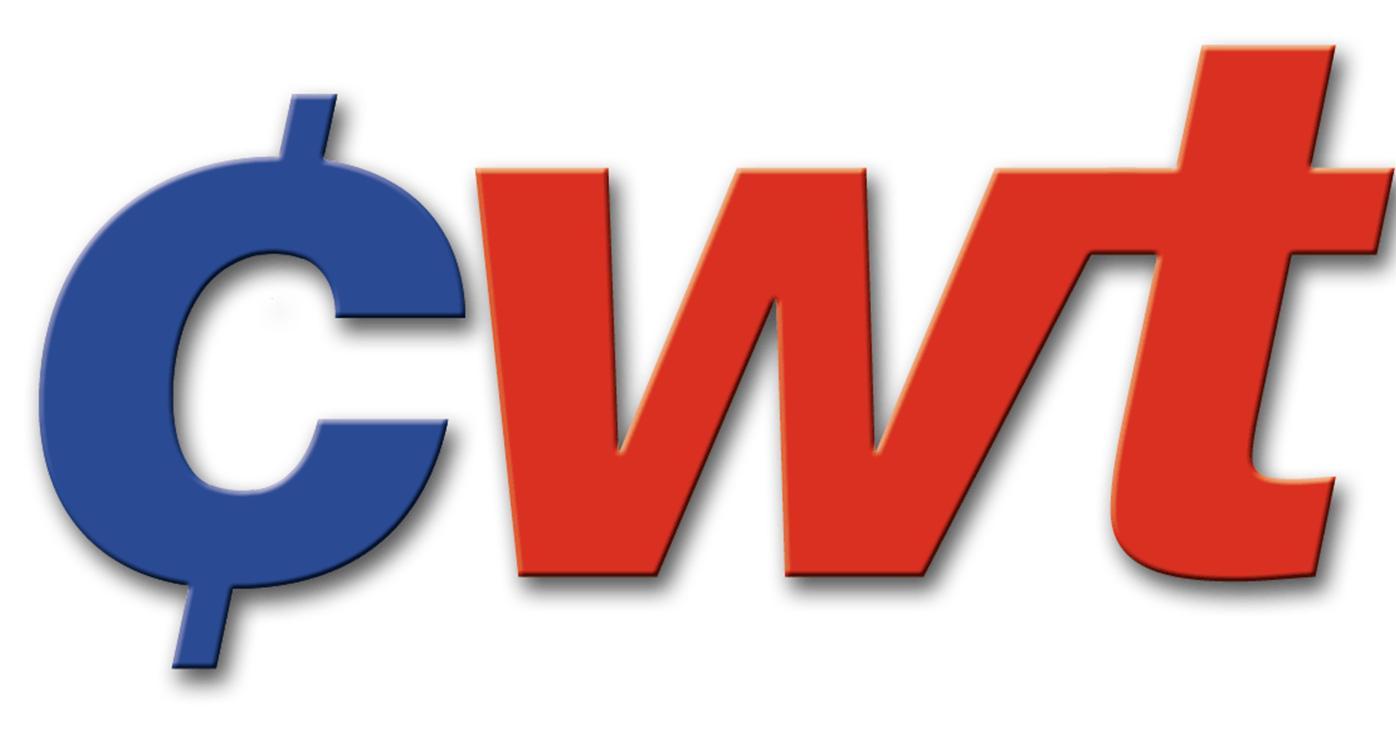 The United States exported 17.3 percent of its milk production in June, the highest percentage ever achieved for the month of June and one of the highest monthly percentages ever.
The increase from the previous June record – 16.5 percent in June 2013 – resulted partly from increased butter and cheese exports since last year. An important factor boosting butter and cheese exports was export assistance provided by NMPF's Cooperatives Working Together, the voluntary, farmer-funded program that helps member cooperatives expand markets for U.S. dairy products overseas.
Between January and May, CWT helped with approximately a quarter of U.S. butter exports and more than half of U.S. American cheese exports. In the first six months of the year, butter exports were up 42 percent compared with 2013 and American and cheddar cheese exports were up 65 percent. CWT sales have helped keep U.S. butter and cheese prices above world levels during a significant downturn in world prices.
In July alone, CWT committed to assist with 26 million pounds of dairy product export sales arranged by five CWT-member cooperatives. That includes 21 million pounds of cheese, 1.2 million pounds of butter and nearly 4 million pounds of whole milk powder. Destinations include all six continents. The five cooperatives were Dairy Farmers of America, Land O'Lakes, Michigan Milk Producers Association, Northwest Dairy Association (Darigold) and Tillamook County Creamery Association.
---
Action on Immigration Reform, Already Unlikely, Gets Even More So
August 07, 2014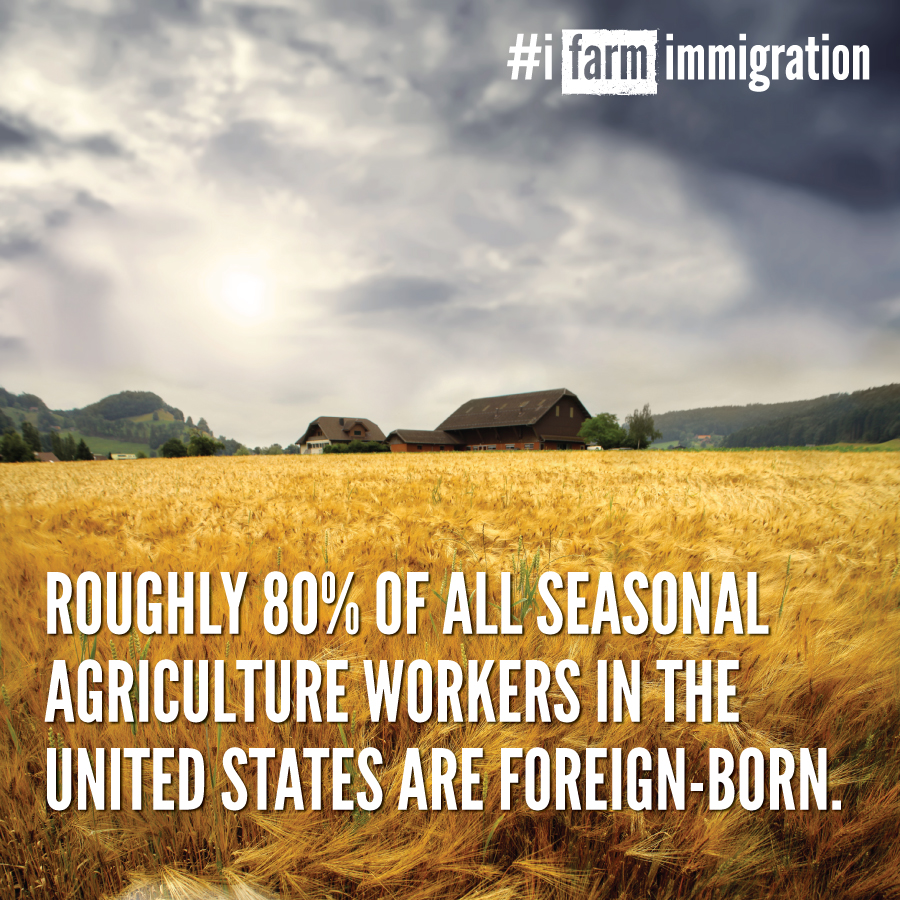 The surge in undocumented children coming across the Texas border has thrown yet another monkey wrench into the immigration reform debate. And Congress' failure to pass a stripped-down funding bill to address the border crisis before the August recess suggests the likelihood of action on comprehensive reform this year is now close to zero.
Administrative actions by the White House, either on their own or coupled with a quick border enforcement funding boost, are still possible. But they are at best a band-aide and cannot resolve the workforce problem confronting agriculture, and dairy farms in particular. So it will probably be 2015 before any lasting solution is possible.
In the meantime, NMPF will continue to make the case for comprehensive reform, working with other farm groups through the Agriculture Workforce Coalition. Farmers must be able to keep their current workers and attract and retain a future workforce. In addition, any farmers who may have employed undocumented workers in the past need assurances they will be held harmless.
"The problem is not going away," said NMPF President Jim Mulhern. "The state of play may have shifted on Capitol Hill, but the economic reality outside of Washington has not. Our work will go on."
---
Margin Protection Program: New Dairy Safety Net on Track for September Launch
August 07, 2014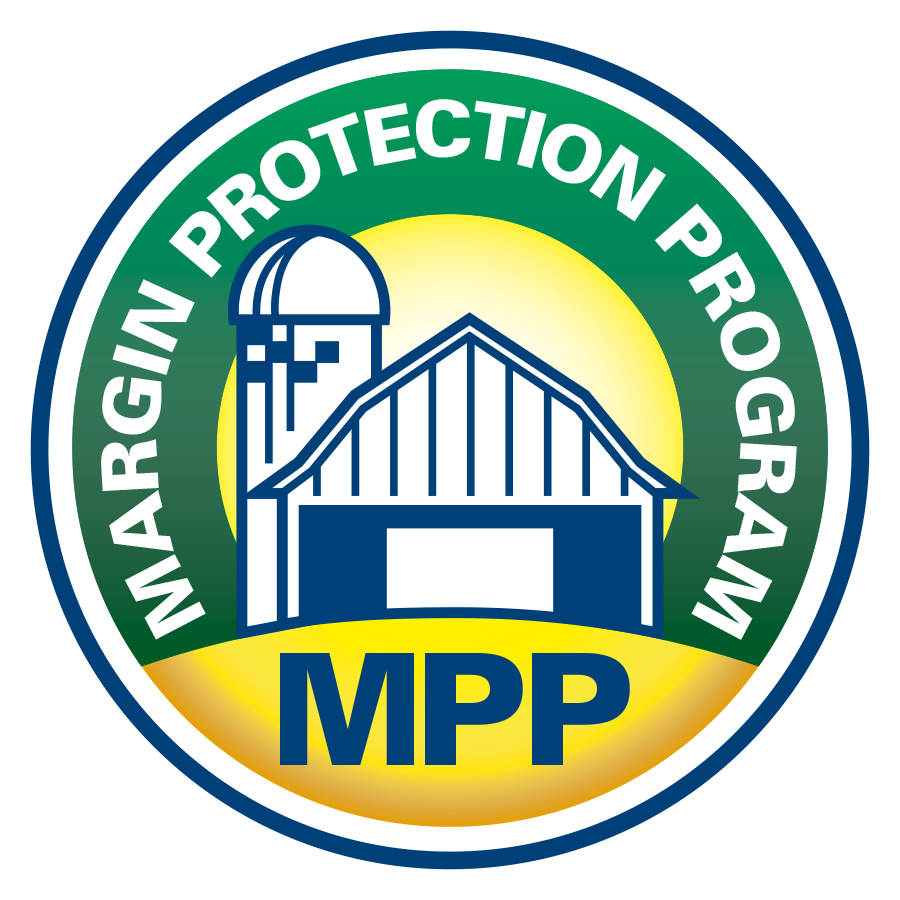 After years of work by NMPF and its member cooperatives, a better federal dairy program is expected to finally emerge between now and Labor Day. Barring any last-minute glitches, producers will soon be perusing the details of this new, and very different, safety net based on margins rather than just milk prices.
The Dairy Margin Protection Program will offer farmers basic insurance against 2009-type catastrophic margins for only $100 per year, and higher levels of coverage for an additional premium.
The regulation implementing the program has moved from the Agriculture Department to the Office of Management and Budget – a key bureaucratic step – and USDA expects to have it out in time to launch the sign-up process following the Labor Day weekend.
In the meantime, local Farm Service Agency offices are getting up to speed on the program and preparing to assist farmers once the sign-up period begins. The USDA plans an August letter to farmers explaining the new program.
Many program details won't be final until the implementing regulation is published, but NMPF has been urging USDA to make the program farmer-friendly. There will be a USDA handbook on the program, and a consortium of land-grant universities will also be helping producers calculate farm-specific margin coverage options.
NMPF will schedule webinars and will have a simple, downloadable web-based tool to help producers navigate the decision-making process. The online tool will allow farmers to plug in their own numbers and quickly and easily see the program's potential impact.
A detailed summary of what was in the legislation that created the program can be found at www.futurefordairy.com. Following is a rundown of some of the key areas that USDA will be addressing in the final program announcement:
Registration – NMPF anticipates an initial sign-up period of approximately 90 days, probably stretching to the end of November or early December. The program will operate on a calendar-year basis. After the first year, the annual sign-up period may be moved forward from this year's later start. It is anticipated that sign-up in 2015 and subsequent years could begin in mid- to late-summer and run to October. Participating producers will be able to adjust their level of participation each year.
Margin calculations – USDA will use National Agricultural Statistics Service data to make the margin calculations. Margins will be averaged over specific two-month periods, starting with January-February. Preliminary margin numbers are expected to be announced mid-month, with final numbers by the end of that month. In any month in which margin payments are authorized, USDA has indicated it will try to process them as soon as possible after the final margin numbers are announced.
LGM v MPP – Producers can't be in both programs, so they will have to pick one or the other. Initially, for those already in the Livestock Gross Management Program, USDA has announced rules to provide some flexibility.
Conservation compliance – As with other farm programs, farmers are expected to be required to comply with conservation regulations to participate in MPP.
Premiums – NMPF believes Congress intended for lower premiums to apply to the first 4 million pounds of milk enrolled by every producer for coverage under the program. NMPF has urged USDA to implement the program that way.
Ownership structures – One producer can have more than one farm, and each will be treated individually under MPP. Also, one farm can be owned by multiple producers, but USDA will need approval from all the owners to make payments.
Moving production history – If a dairy farm is sold, NMPF has recommended that the production history can either move with the farmer to a new facility or stay with the farm, but not both.
NMPF and its member co-ops will provide additional information and analysis as USDA decisions are announced.
---