Dairy Safety Net Bolstered by Congressional Spending Bill
March 01, 2018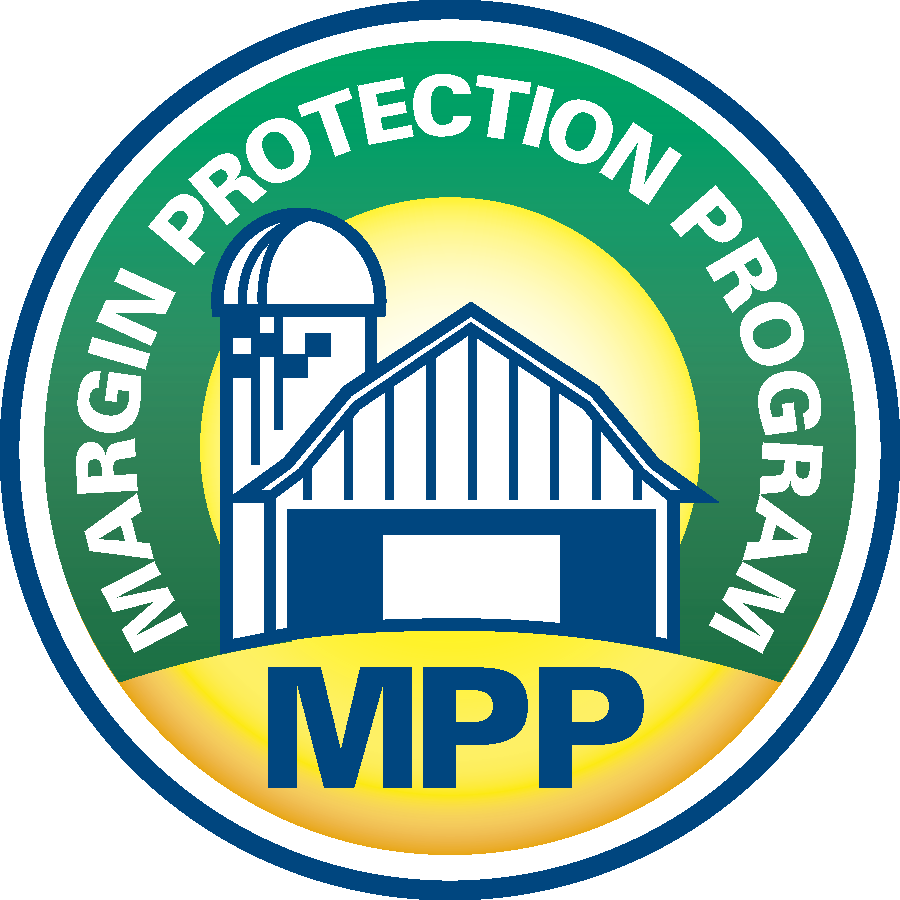 After Congress made significant improvements last month to the dairy safety net at the request of NMPF, National Milk is now urging U.S. Department of Agriculture (USDA) Secretary Sonny Perdue to move swiftly to re-open 2018 enrollment for the Margin Protection Program (MPP) so farmers can take advantage of the program in the face of challenging on-farm economic conditions.
Congress passed a major supplemental assistance bill on Feb. 9 that contained $1.2 billion in budget authority to both strengthen the MPP and remove the annual budget cap on the Livestock Gross Margin (LGM) program for dairy. NMPF had worked with leaders in Congress for nearly a year to find the budgetary resources to implement necessary improvements to the MPP, a program which has failed to offer meaningful safety net support to farmers in its first three years of operation. The budget package approved last month will allow farmers to insure more of their milk production history at a lower cost. It also eliminated the $20 million annual cap on all livestock insurance programs, including the LGM. This will allow USDA to offer additional risk management tools for dairy producers.
Following the spending bill's passage, NMPF requested that USDA act quickly to educate producers about the changes to the MPP and re-open the sign-up period to obtain coverage for the full calendar year 2018. That window had closed in mid-December, but the breadth of improvements to the MPP should prompt farmers to reconsider how the program may benefit them in the coming months.
"Congress was clear that dairy farmers can re-enroll in the MPP if they dropped out after last year," said Jim Mulhern, president and CEO of NMPF. "They can also change their coverage levels for 2018 if they are only utilizing the catastrophic coverage provided at the basic administrative fee level of $100. Given the difficult economic situation facing dairy farmers in 2018, the assistance provided by these changes is badly needed."
NMPF has also emphasized that MPP coverage under the new provisions set by Congress must be retroactive to the beginning of January. This will ensure the changes provide farmers protection during a period when margins will likely be below the $8 coverage threshold. It is imperative that "coverage be available during the worst of the low-margin conditions in 2018, which market forecasts indicate will occur in the first half of the year," Mulhern said.
In addition to making the LGM program more attractive by removing the $20 million program cap, the disaster package made the following changes to the MPP:
• Raised the catastrophic coverage level from $4.00 to $5.00 for the first tier of milk production history for all dairy farmers;
• Adjusted the first tier of covered production to include every dairy farmer's first 5 million pounds of annual milk production history, instead of 4 million pounds;
• Reduced the premium rates for every producer's first 5 million pounds of production to better enable dairy farmers to afford the higher levels of coverage;
• Modified the margin calculation to a monthly (from bi-monthly) basis; and
• Waived the annual $100 administrative fees for underserved farmers.
"These changes enact three out of the four goals developed last year by NMPF: reducing MPP premiums, shifting to a monthly margin calculation, and expanding access to other risk management tools," Mulhern said.  "We're now working with Congress on our major remaining goal: addressing shortcomings in the current margin calculation that understate actual feed costs. There are different ways to accomplish this needed fix, and we're working with lawmakers to address it in the 2018 farm bill."
Mulhern said the dairy safety net improvements enjoyed strong support from numerous members of both the House and Senate. "In particular we want to thank Sens. Patrick Leahy (D-VT) and Debbie Stabenow (D-MI) for spearheading these reforms to the MPP, as well as Sens. Thad Cochran (R-MS) and Pat Roberts (R-KS) for helping ensure their passage. We also very much appreciate the House-led efforts of Reps. Mike Conaway (R-TX) and Collin Peterson (D-MN) for crafting important language to remove the existing cap on livestock insurance products," Mulhern said.
---
NMPF Looking for Opportunity to Advance Immigration Legislation
March 01, 2018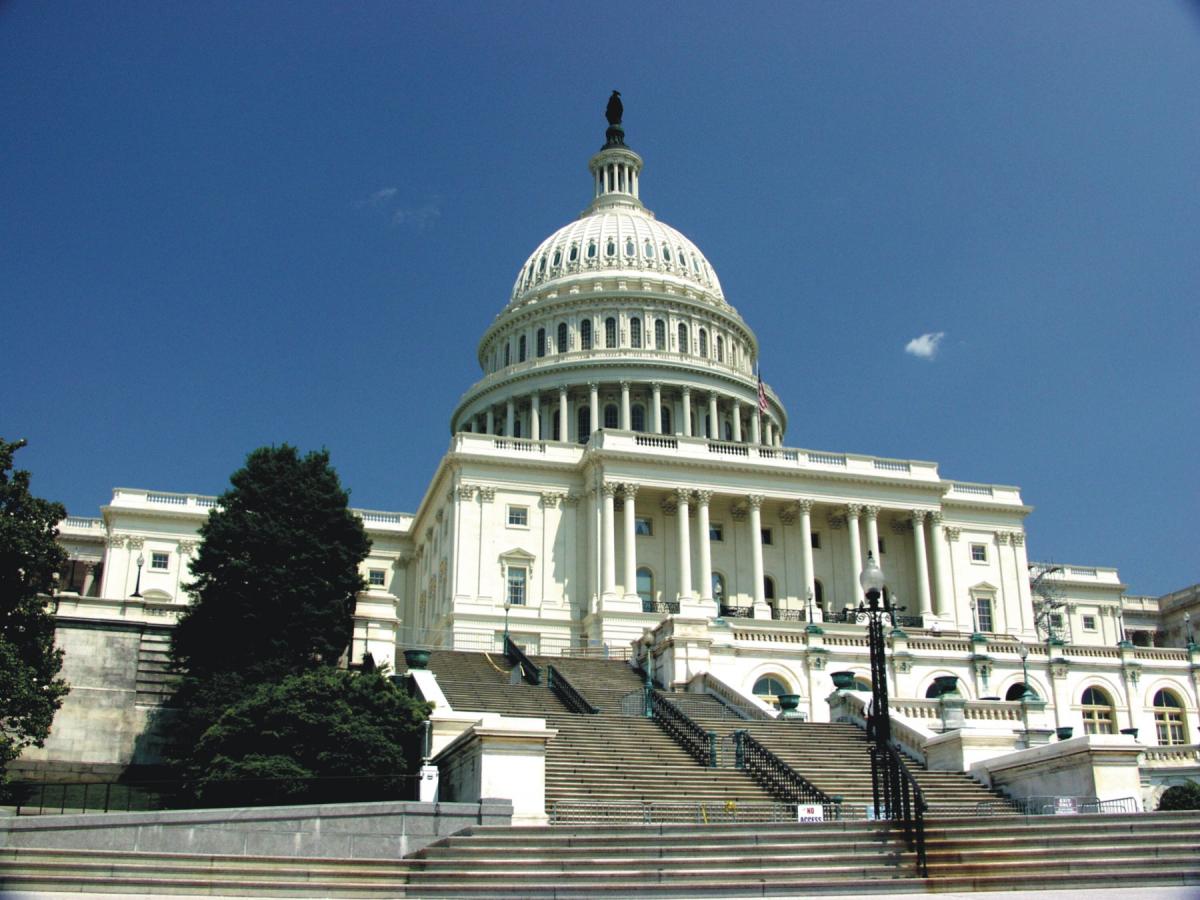 Congress struggled last month to enact legislation that would both address those affected by the Deferred Action for Childhood Arrivals (DACA) program and provide additional border security.
NMPF continues to urge lawmakers to include provisions focusing on the workforce needs of dairy farmers in any bill that reforms immigration policy, and has actively participated in the Coalition for the American Dream, which has worked with Congress to solve immigration issues.
NMPF believes that resolution of the DACA issue may create an opportunity for the dairy sector to achieve further immigration policy changes benefitting agriculture. NMPF has supported House Judiciary Committee Chairman Bob Goodlatte's (R-VA) efforts to meet agriculture's unique workforce needs, while working on further improvements to his proposal, titled the Agricultural Guestworker (AG) Act.
So far, negotiations in Congress have not yielded a solution. The Senate took a series of votes last month on several proposals to provide legal status for DACA beneficiaries and enhance overall border security funding. The Senate also voted on a version of President Trump's reform proposal, which coupled DACA and border security proposals with provisions to scale back the diversity visa lottery and curb family-based immigration. However, senators were unable to reach a consensus on the issue, as none of the proposals received the 60 votes necessary to win passage.
On the House side, Chairman Goodlatte is working to build support for his broad-based immigration bill that would address DACA and border security in a way that conservatives and the White House support, while also adding several additional elements, including the AG Act. NMPF has long sought legislative action to address dairy's unique workforce needs, and has worked to gain additional improvements to the Goodlatte proposal. While the AG Act is not perfect, it offers an important opportunity to advance the immigration reform needs of dairy producers in the overall immigration debate.
In a related development last month, the U.S. Supreme Court declined to hear an appeal on a case regarding the fate of the DACA program, effectively maintaining the status quo for DACA until at least this summer. Without a March deadline by which to pass DACA legislation, it is unclear whether a divided Congress with a long to-do list will move forward with either a permanent or even temporary solution in the coming weeks. As the discussions about immigration policy continue, NMPF will press for solutions to agriculture workforce issues, coordinating closely with congressional and stakeholder allies.
---
NAFTA Talks Continue as NMPF Releases New Report on Importance of Mexican Market
March 01, 2018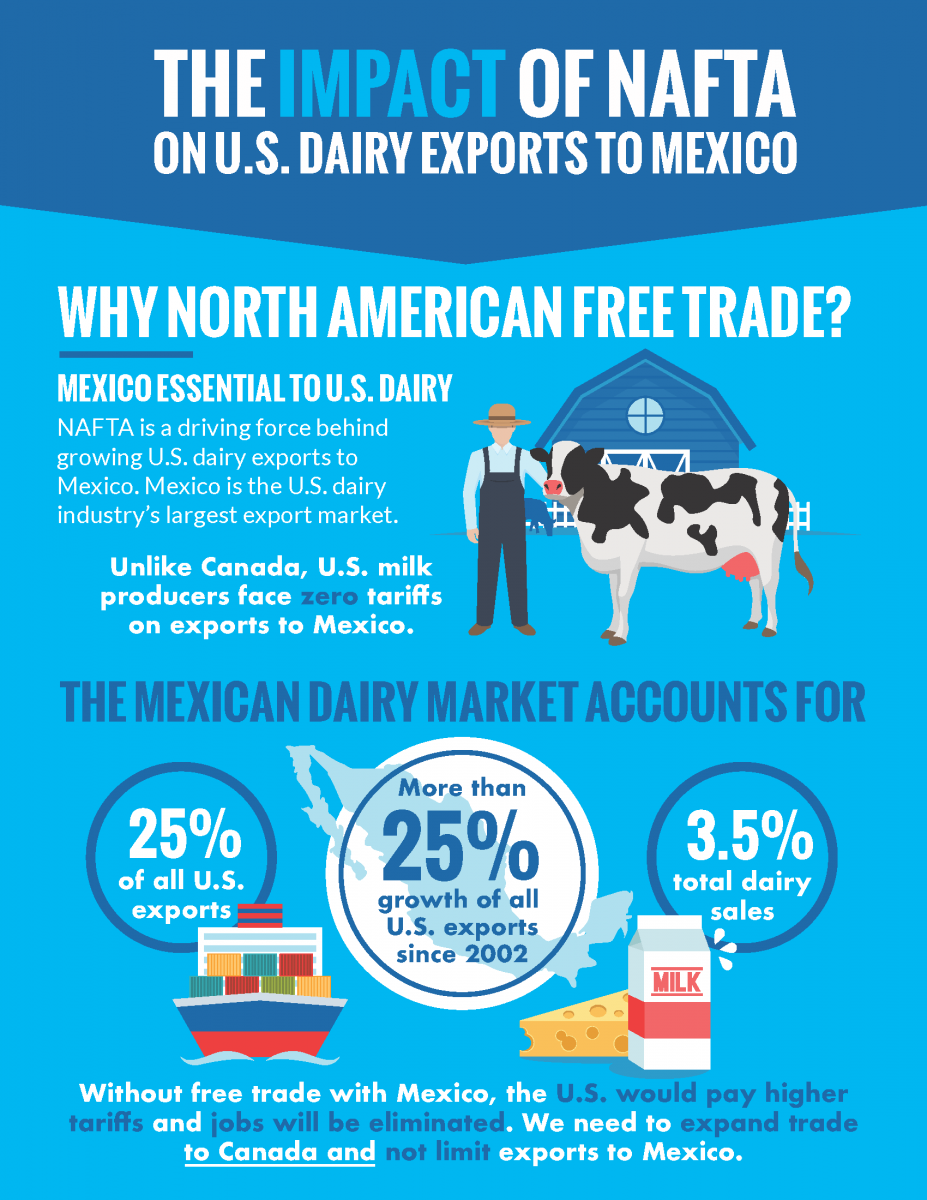 As the latest round of NAFTA modernization negotiations concluded last week, NMPF continues to emphasize the importance of using the trade talks to address U.S. dairy trade priorities.
NMPF's Jaime Castaneda flew to Mexico late last month to hold meetings with U.S. and foreign government officials and attend confidential trade advisor consultation sessions during the seventh NAFTA round that took place from Feb. 25-Mar. 5. While there, he also met with key Mexican industry allies whose support NMPF has cultivated on several of the U.S. dairy industry's key NAFTA goals, including the importance of preserving the free flow of dairy products between the U.S. and Mexico.
Those sales from the U.S. were the focus of a report released last week by Informa Economics, which found that the current free trade agreement with Mexico is the driving force behind $1.2 billion in U.S. dairy exports to our southern neighbor, as well as billions more in related economic contributions. Informa's analysis (prepared for the U.S. Dairy Export Council) reported that for every $1 of sales associated with dairy exports to Mexico, an additional $2.50 in output is supported elsewhere in the U.S. economy. U.S. dairy exports to Mexico also created 16,492 full-time equivalent jobs while directly generating an aggregate GDP of $8.4 billion over that five-year period.
"As this analysis shows, the relationship between the U.S. and Mexican dairy sectors is of great importance, not just to our producers, but to our economy as a whole," said Jim Mulhern, president and CEO of the National Milk Producers Federation (NMPF). "We are committed to working toward a modernized NAFTA agreement that preserves this open and dependable trade relationship with Mexico, while removing massive barriers to dairy trade with Canada that were not adequately addressed in the original agreement."
Also last month, Ways and Means Chairman Kevin Brady and Ranking Member Richard Neal led a bipartisan delegation to attend the recent NAFTA negotiations in Mexico. Shortly prior to the trip, Brady noted that, "…I think there's potential for major wins for President Trump in NAFTA in the areas of energy, intellectual property, agriculture, improvement of customs flow and digital trade."
This Congressional delegation's participation at the seventh round of talks followed on the heels of one led by the Ways & Mean's Trade Subcommittee leadership to Canada just last month. Immediately prior to that visit, NMPF had written a joint letter with USDEC to the entire Committee reminding them of dairy's top priorities in NAFTA.  NMPF's focus will remain on ensuring that progress on this agreement's modernization incorporates dairy farmers' top priorities for a successful NAFTA result.
---
NMPF Backs Bill to Prevent Dairy Farms from Facing Air Emissions Reporting Requirement
March 01, 2018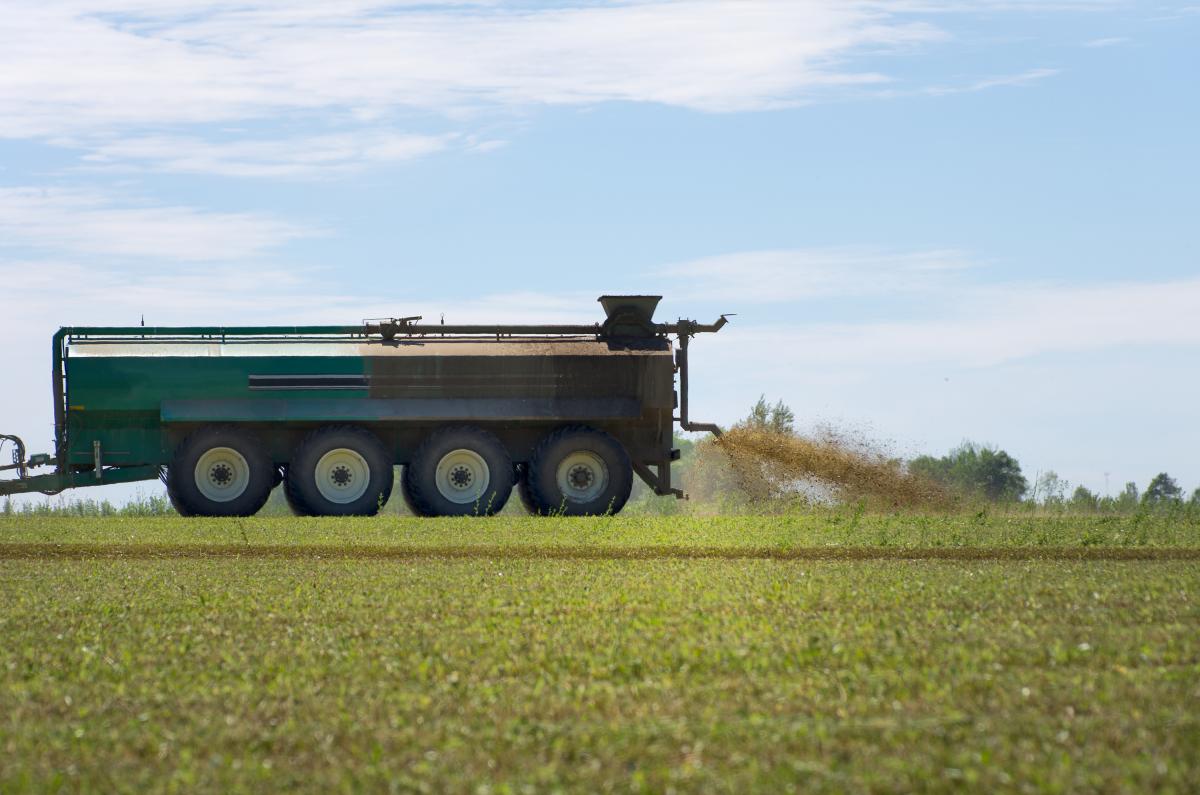 National Milk is encouraging swift passage of bipartisan legislation that would prevent dairy farms from having to generate meaningless air emissions data under the Comprehensive Environmental Response, Compensation, and Liability Act (CERCLA).
The Fair Agricultural Reporting Method (FARM) Act (S. 2421) would prevent farms, ranches and other agricultural operations from having to report livestock manure emissions data under CERCLA.  The CERCLA provisions were originally enacted to deal with accidental hazardous air emissions emergencies from toxic waste sites, not day-to-day farm activities. However, because of recent court decisions, the CERCLA law soon will require farms to generate reports that regulatory agencies do not want and will not use – unless Congress legislates a change.
The FARM Act's lead sponsors include Sens. Deb Fischer (R-NE) and Joe Donnelly (D-IN), along with 18 other Republican and Democratic senators, including Environment and Public Works Committee Chairman John Barrasso (R-WY) and Ranking Member Tom Carper (D-DE). Reps. Billy Long (R-MO) and Jim Costa (D-CA) are leading a similar effort in the House.
In 2008, the U.S. Environmental Protection Agency (EPA) exempted most farms from reporting the release of ammonia and hydrogen sulfide under both CERCLA and the Emergency Planning and Community Right to Know Act of 1986 (EPCRA), deeming such reports unnecessary. However, in April 2017, the D.C. Court of Appeals directed the removal of this exemption for dairy and other livestock operations from the two federal laws.
In October 2017, EPA filed a motion requesting that the court extend its stay on requiring livestock farm compliance with CERCLA and EPCRA until January 2018. The court was expected to issue its mandate after Jan. 22, but on Jan. 19, EPA filed a request to delay the compliance date for another 90 days. The court granted EPA's request, giving Congress time to change the underlying legislation at issue in the courts.
NMPF and other animal agriculture associations have assisted EPA in petitioning the appeals court to delay issuing a mandate. In the interim, NMPF worked with EPA to clarify reporting obligations in dairy production and develop meaningful guidance for farms of all sizes. NMPF continues to recommend that producers do not file any emissions reports until the legal issue is resolved. National Milk is also working to develop legislation in the House, similar to the FARM Act in the Senate.  The House version is expected to be introduced before the end of March.
---
NMPF Requests Correction to Canadian Study Falsely Claiming Milk Spreads Foodborne Illness
March 01, 2018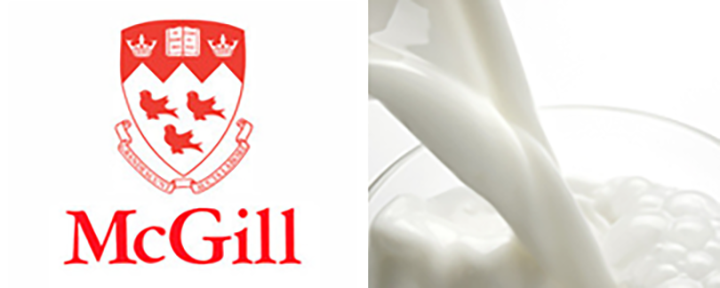 In a strongly-worded letter to a Canadian university, National Milk admonished two authors of a recent study that cited research falsely describing milk as a high-risk factor in spreading foodborne illness. NMPF insisted that the study's authors must clarify that any significant dairy-related food safety risk is only associated with the consumption of raw milk, not commonly sold pasteurized products.
Prepared by a graduate student at McGill University and published in the Journal of Food Science and Technology, the study compared the nutritional profiles of four imitation dairy beverages and conventional cow's milk. The research demonstrated that none of the plant-based imitations replicates the nutritional benefits of real milk. However, the study also published inaccurate claims that cow's milk "has been associated to cause wide spread disease outbreaks around the world."
"To publish such an egregious claim in a scientific journal could damage consumer trust in this great beverage, which is why we insist that the study's authors issue a correction to the journal article and revise its press release immediately," said NMPF's Beth Briczinski.
In a letter sent in February to the study's authors, NMPF rebuked the claim, saying it is actually raw, unpasteurized milk that is a demonstrable source of pathogens. The public health risk associated with raw milk is supported by scientific evidence spanning over one hundred years. Raw milk is a key vehicle in the transmission of human pathogens like E. coli, Listeria and Salmonella, the letter said. The U.S. Centers for Disease Control and Prevention (CDC) have reported that over 70 percent of foodborne outbreaks involving dairy are attributed to raw milk. It is illegal in both Canada and many U.S. states.
"There is no basis for your statement linking milk consumption to worldwide foodborne outbreaks," said the letter. "Such a comment has the potential to do incredible, unjustified harm to our industry and has the potential to cause fear in consumers who are seeking nutrient-dense and safe products for themselves and their families."
NMPF later submitted to the journal a formal Letter to the Editor to clarify the study's misconception of dairy food safety, saying: "The food safety risk of consuming cow's milk is misrepresented and thus the authors' focus has the potential to place unwarranted doubts into consumers' minds as to the safety of all dairy products."
---
MPP Forecast: March
March 01, 2018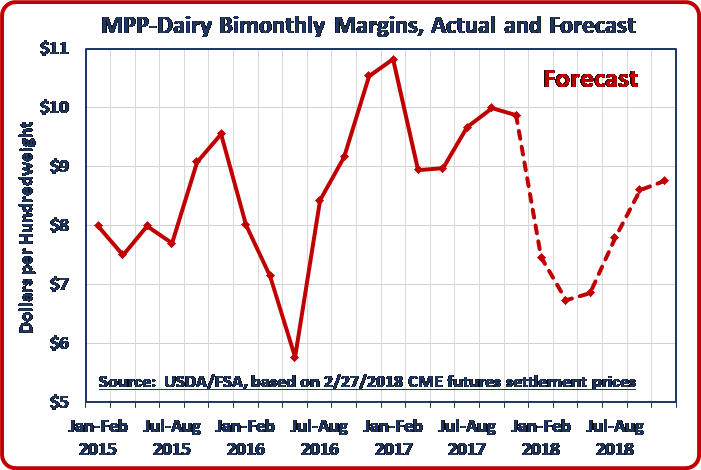 The monthly margin under the Margin Protection Program (MPP) for January 2018 was $8.12/cwt., $1.24 less than the December monthly margin. This was the second monthly drop in a row of at least $1.00. As with the drop from November to December, the drop from December to January was due mostly to a lower milk price. The January U.S. average all-milk price was $16.10/cwt., $1.10 below December's all-milk price. The January MPP feed cost crept up by $0.14 from a month earlier, about the same as the rise in the MPP feed cost a month earlier. Most of the feed cost increase for January was due to higher corn and alfalfa hay prices.
The Bipartisan Budget Act of 2018, enacted earlier this year, changed the frequency of MPP payments from bimonthly to monthly, so the MPP bimonthly margins are no longer relevant for the program. The Agriculture Department's MPP decision tool has not yet been updated to show monthly margins; the bimonthly margin projections, based on the Feb. 27 CME dairy and grain futures settlement prices, are shown in the accompanying graph. They average $7.70/cwt. for all 12 months of 2018. If the decision tool's projections were issued monthly, they would likely have an even lower average for 2018.
The Budget Act also significantly reduced the annual premiums to purchase MPP buy-up coverage for the first 5 million pounds of producers' production histories. [see story above]. Coverage at the $8 margin level now costs just $0.142/cwt. per year on the first tier of production, indicating that purchasing coverage at this highest level would likely yield a significant net payment above the premium for milk covered up to the 5-million-pound limit, based on the current futures market price indications. The Budget Act also directs USDA to reopen MPP sign-up for 2018 coverage, but it is not presently known which months of this year this will occur.
USDA's MPP margin forecasts are updated daily at online. NMPF's Future for Dairy website offers a variety of educational resources to help farmers make better use of the program.
---
CWT Members Secure Export Contracts for 11.4 Million Pounds of Cheese, Butter
March 01, 2018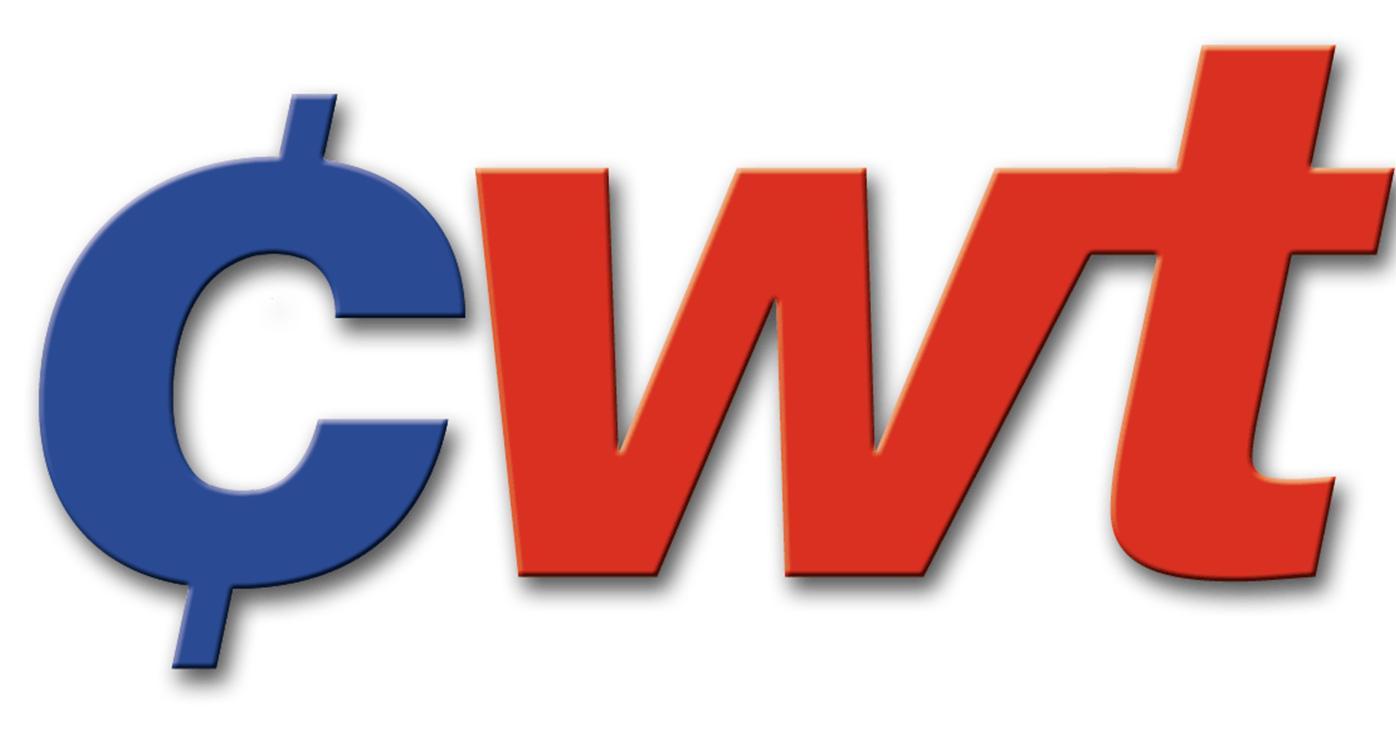 CWT helped member cooperatives secure 47 contracts in February to sell 8.81 million pounds of American-type cheeses and 2.62 million pounds of butter to customers in Asia, the Middle East, North Africa and Oceania. The product will be shipped to customers in 11 countries in five regions around the world from February through May 2018.
These transactions bring the 2018 total of CWT-assisted product sales contracts to 18.52 million pounds of cheese and 3.35 million pounds of butter. These contracts will move overseas the equivalent of 246.42 million pounds of milk on a milkfat basis.
Helping CWT member cooperatives gain and maintain world market share through the Export Assistance program in the long-term expands the demand for U.S. dairy products and the U.S. farm milk that produces them. This, in turn, positively impacts all U.S. dairy farmers by strengthening and maintaining the value of dairy products that directly impact their milk price.
The amounts of dairy products and related milk volumes reflect current contracts for delivery, not completed export volumes. CWT will pay export assistance to the bidders only when export and delivery of the product is verified by submission of the required documentation.
All cooperatives and dairy farmers are encouraged to add their support to this important program. Membership forms are available on the CWT website.
---
F.A.R.M. Is Now World's First Animal Care Program to Achieve International Standards Organization Recognition
March 01, 2018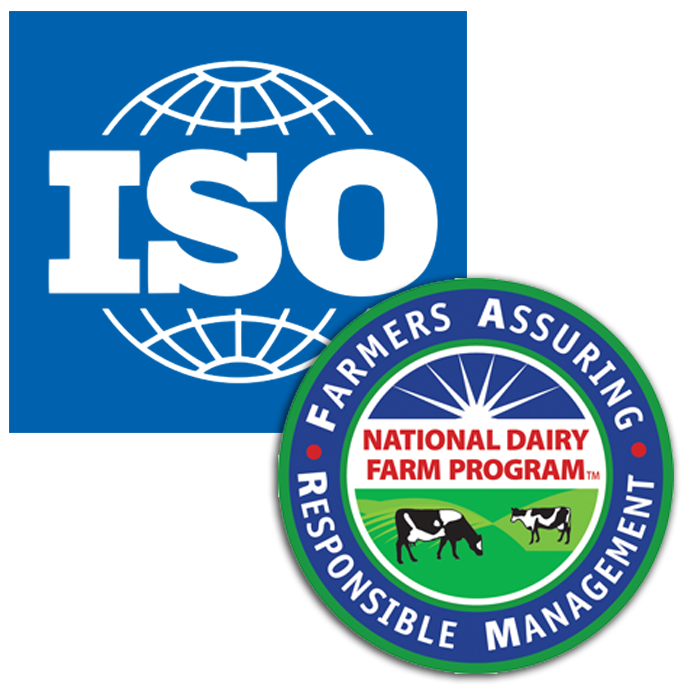 In mid-February, the National Dairy FARM Program became the first livestock animal care program in the world to be recognized internationally for its industry-leading animal welfare standards, after the Agriculture Department affirmed that it complies with the animal welfare requirements within the International Organization for Standardization (ISO).
"The U.S. dairy industry has worked hard to make the FARM Program a best-in-class animal care program, not just in the United States, but now around the world," said NMPF's Chief of Staff Emily Meredith.
ISO's animal welfare technical specification was designed to evaluate if animal welfare programs meet international standards for animal care. ISO, an independent, international standards-setting body, works with the World Organization for Animal Health (OIE) to help farmers and animal welfare programs like FARM determine how to implement species-specific animal welfare standards. The OIE, the World Trade Organization-recognized body for setting animal health and welfare standards affecting international trade, adopted dairy cattle welfare standards in 2015. In the United States, the USDA's Agricultural Marketing Service (AMS) offers a voluntary marketing program that ensures independent welfare programs meet the specifications of the ISO standard.
"ISO compliance means that dairy customers both here and abroad can safely trust that their products meet the stringent, internationally recognized animal welfare standards set by the OIE," added Meredith. "What's more, our dairy farmers can rest assured they only need to comply with one program — FARM — and not a potential myriad of other guidelines. This recognition becomes even more critical as nearly 16 percent of U.S. milk production is exported to foreign customers."
After a lengthy assessment process, the FARM Program now has a prestigious, independent corroboration that its science-based approach to high-quality animal care sets the standard for the dairy value chain in the United States and around the world.
---
FARM Program Introduces New Events, Resources for Participants
March 01, 2018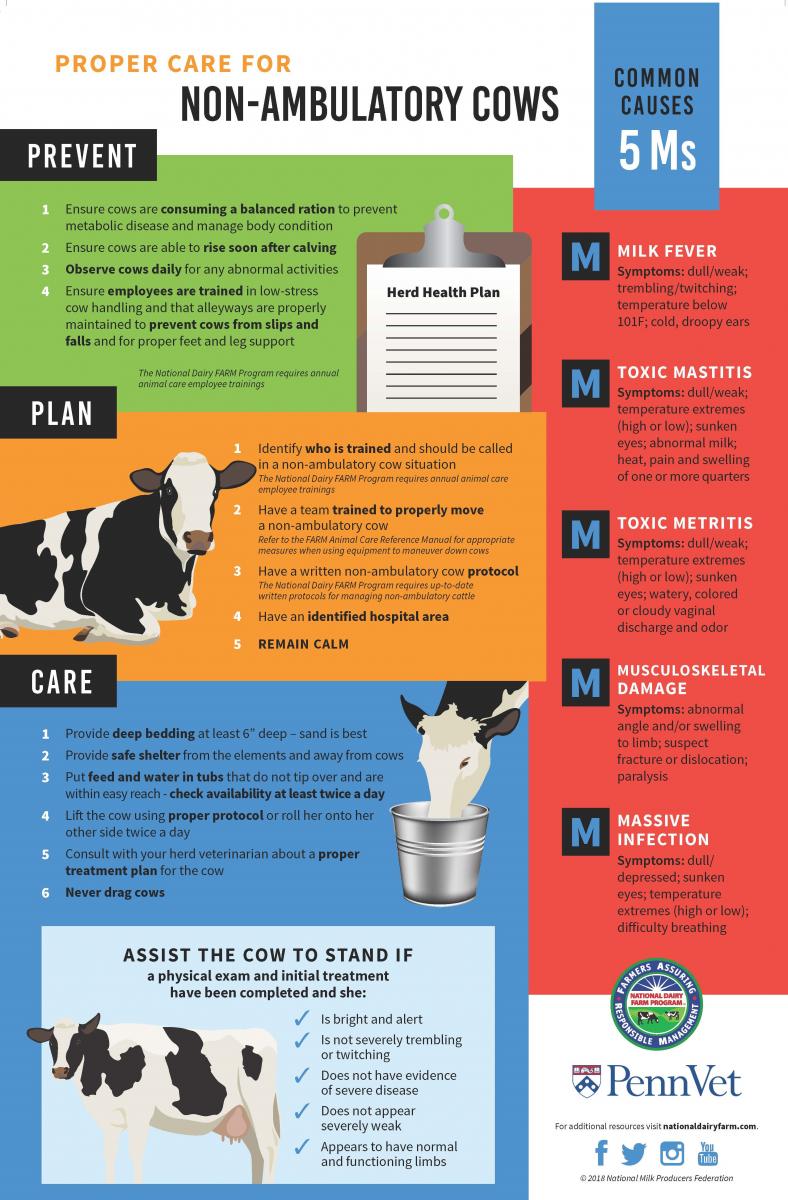 The National Dairy FARM Program is offering two new events and education materials to keep program participants abreast of the latest on high-quality dairy animal care.
FARM is hosting two animal care Evaluator and Trainer courses this year, in Wisconsin and North Carolina. The training in Madison, Wisconsin, will be held from March 20-21, and the training in Charlotte, North Carolina, will be in November.
To remain up to date on certification, FARM evaluators must complete Evaluator course annually, either in-person or online. Cooperative and processor staff who oversee the FARM Program are encouraged to refer to the database and evaluator training dates to ensure all evaluators' certifications are up to date. Space for the Madison evaluator training is limited, so please view the registration website to find out more information and register for the course.
FARM Animal Care works continuously to create relevant on-farm resources to aid dairy farmers in implementing superior barn culture. Last month, FARM introduced the "Proper Care for Non-Ambulatory Cows" poster.
This laminated, 11-by-17-inch poster was created with the University of Pennsylvania School of Veterinary Medicine, and focuses on the care and prevention of downed cattle. The poster presents the common causes for downer cows and outlines proper response actions if a cow becomes non-ambulatory. The poster is two-sided and offered in both English and Spanish. Dairy producers and FARM Program participants can purchase this poster, along with other program resources, in the FARM Store.
---
NMPF Welcomes Morgan Beach as Manager for Trade Policy
March 05, 2018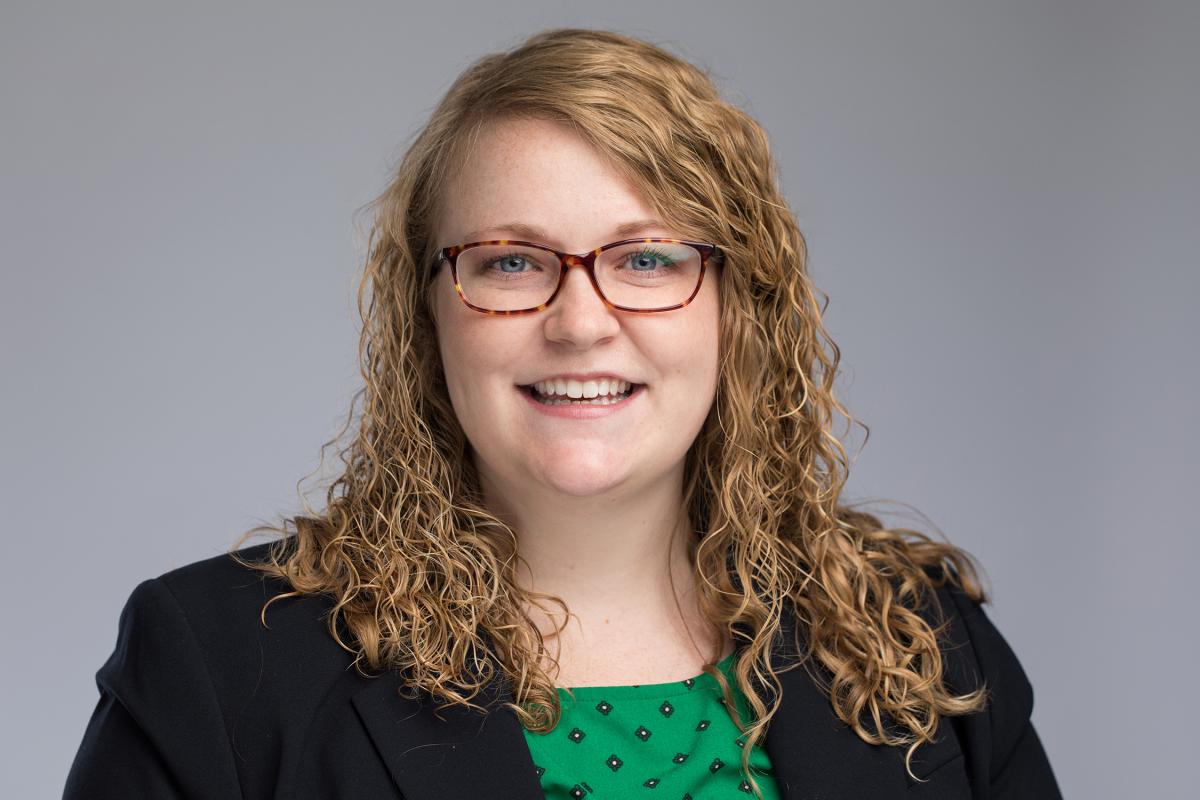 Morgan Beach has joined National Milk as Manager for Trade Policy. She will work under Shawna Morris, vice president of trade policy, contributing to NMPF's trade policy team work on a variety of key issues, including NAFTA, future U.S. trade agreements, geographical indications and various trade barrier concerns.
"We're thrilled to have Morgan on the team, as she brings not just her farm background, but experience in the economic and legislative spaces," said Morris. "As the dairy export market continues to grow, we are excited Morgan is on board to help ensure our trade priorities are heard loud and clear."
Beach (pictured at right) grew up on a small farm in central Missouri, where she developed her passion for agriculture and rural communities. She graduated from the University of Missouri-Columbia with a degree in agricultural economics and public policy. While attending Missouri, she worked as a summer intern in the Land O'Lakes office in Washington, DC.
After moving to Washington, D.C., Beach started working with Rep. David Valadao (R-CA), for whom she handled agriculture issues. She then went on to her most recent previous role with the Farm Credit Council, where she assisted the CEO and legislative team.
---
NMPF Applauds Withdrawal of Tennessee State Raw Milk Bills
March 09, 2018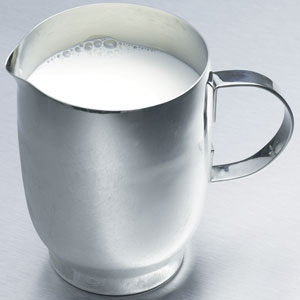 The National Milk Producers Federation (NMPF) and the International Dairy Foods Association (IDFA) applauded the withdrawal this week of a series of bills in the Tennessee state legislature that could have increased consumers' risk of foodborne illness by encouraging the use of raw milk.
The Tennessee state senate and its state general assembly each considered adopting a pair of bills meant to increase the availability of raw milk products:  SB 1913 and HB 1963 would have removed existing regulations prohibiting the direct sale of raw milk butter; while SB 2104 and HB 2229 would have exempted raw milk and dairy products sold from a home kitchen from licensure, inspection and regulation. The Tennessee general assembly did not approve either bill, effectively killing the effort this year to pass both measures.
The dairy groups earlier this year had advised state lawmakers in Nashville to oppose the proposals, given that passage of the bills likely would have increased the production and consumption of unpasteurized products that have a significantly higher likelihood of spreading disease-causing bacteria.
"Consumption of raw milk is a demonstrated public health risk. The link between raw milk and foodborne illness has been well‐documented in the scientific literature, with evidence spanning nearly 100 years," said Jim Mulhern, President and CEO of NMPF.  "Raw milk is a key vehicle in the transmission of human pathogens, including E. coli O157:H7, Campylobacter, Listeria monocytogenes, and Salmonella."
"Our dairy industry benefits from a very high degree of consumer confidence – confidence built in large part due to the excellent food safety record of milk and dairy products," said Michael Dykes, D.V.M., IDFA President and CEO. "Legalizing and regulating the sale of raw milk sends a signal to consumers that drinking unpasteurized milk is safe when, in fact, the opposite is true."
In correspondence earlier this winter, the two organizations provided Tennessee lawmakers with overwhelming evidence collected by the U.S. Centers for Disease Control (CDC) linking the increased availability of raw milk products with a rise in serious human illnesses.
In data collected between 2009 and 2014, CDC researchers concluded that unpasteurized milk is 840 times more likely to cause food‐borne illness than pasteurized milk, and such illnesses have a hospitalization rate 45 times higher than those involving pasteurized dairy products. The CDC has reported nearly 75% of raw milk‐associated outbreaks have occurred in states where sale of raw milk was legal. The organization recently updated its consumer website to explain the dangers of consuming raw milk products.
The two national dairy associations noted that there is no benefit or positive health outcome substantiate in any medical literature linked to the consumption of raw milk.
"While choice is an important value, it should not pre‐empt consumers' well‐being. To allow the state‐wide sale of raw milk or any dairy product when sold from a home kitchen is an unnecessary risk to consumer safety and public health," Mulhern and Dykes told lawmakers.
---