FARM Program Introduces New Events, Resources for Participants
March 1, 2018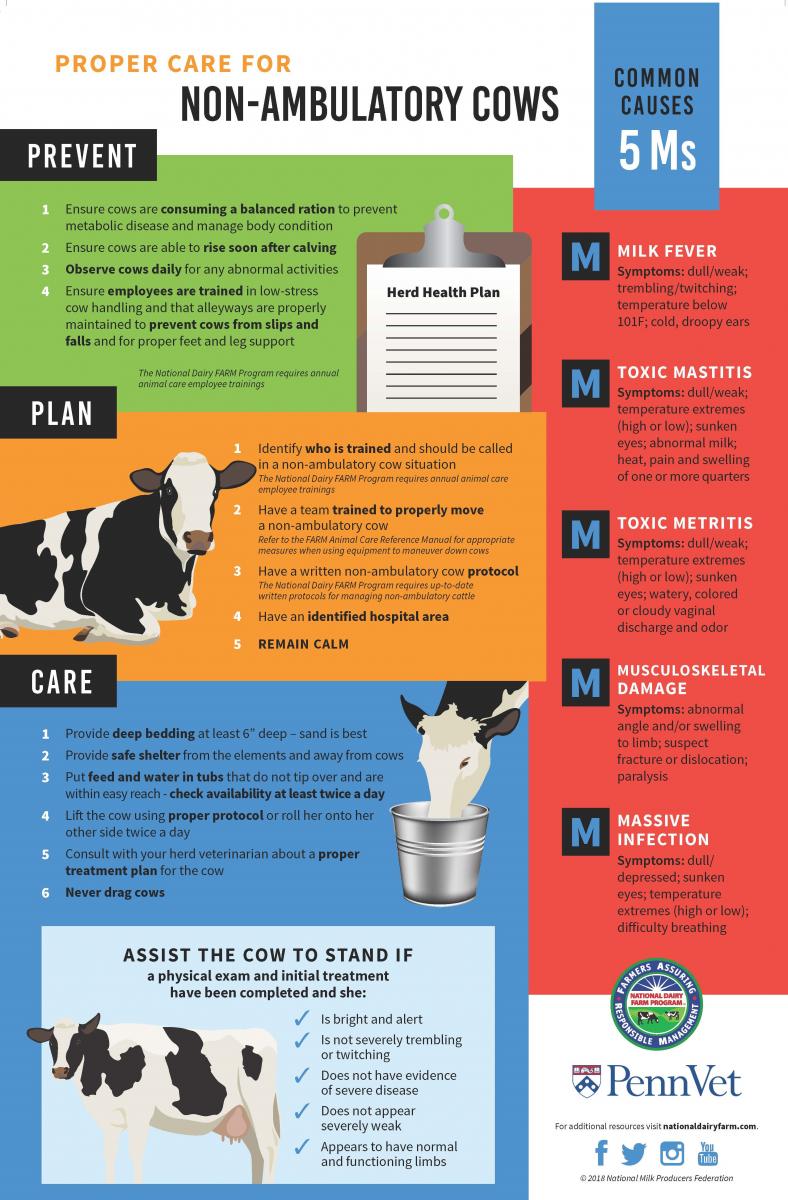 The National Dairy FARM Program is offering two new events and education materials to keep program participants abreast of the latest on high-quality dairy animal care.
FARM is hosting two animal care Evaluator and Trainer courses this year, in Wisconsin and North Carolina. The training in Madison, Wisconsin, will be held from March 20-21, and the training in Charlotte, North Carolina, will be in November.
To remain up to date on certification, FARM evaluators must complete Evaluator course annually, either in-person or online. Cooperative and processor staff who oversee the FARM Program are encouraged to refer to the database and evaluator training dates to ensure all evaluators' certifications are up to date. Space for the Madison evaluator training is limited, so please view the registration website to find out more information and register for the course.
FARM Animal Care works continuously to create relevant on-farm resources to aid dairy farmers in implementing superior barn culture. Last month, FARM introduced the "Proper Care for Non-Ambulatory Cows" poster.
This laminated, 11-by-17-inch poster was created with the University of Pennsylvania School of Veterinary Medicine, and focuses on the care and prevention of downed cattle. The poster presents the common causes for downer cows and outlines proper response actions if a cow becomes non-ambulatory. The poster is two-sided and offered in both English and Spanish. Dairy producers and FARM Program participants can purchase this poster, along with other program resources, in the FARM Store.