NMPF Board, YCs to Blanket Capitol Hill This Week to Urge Passage of Biotech Foods Law
June 03, 2016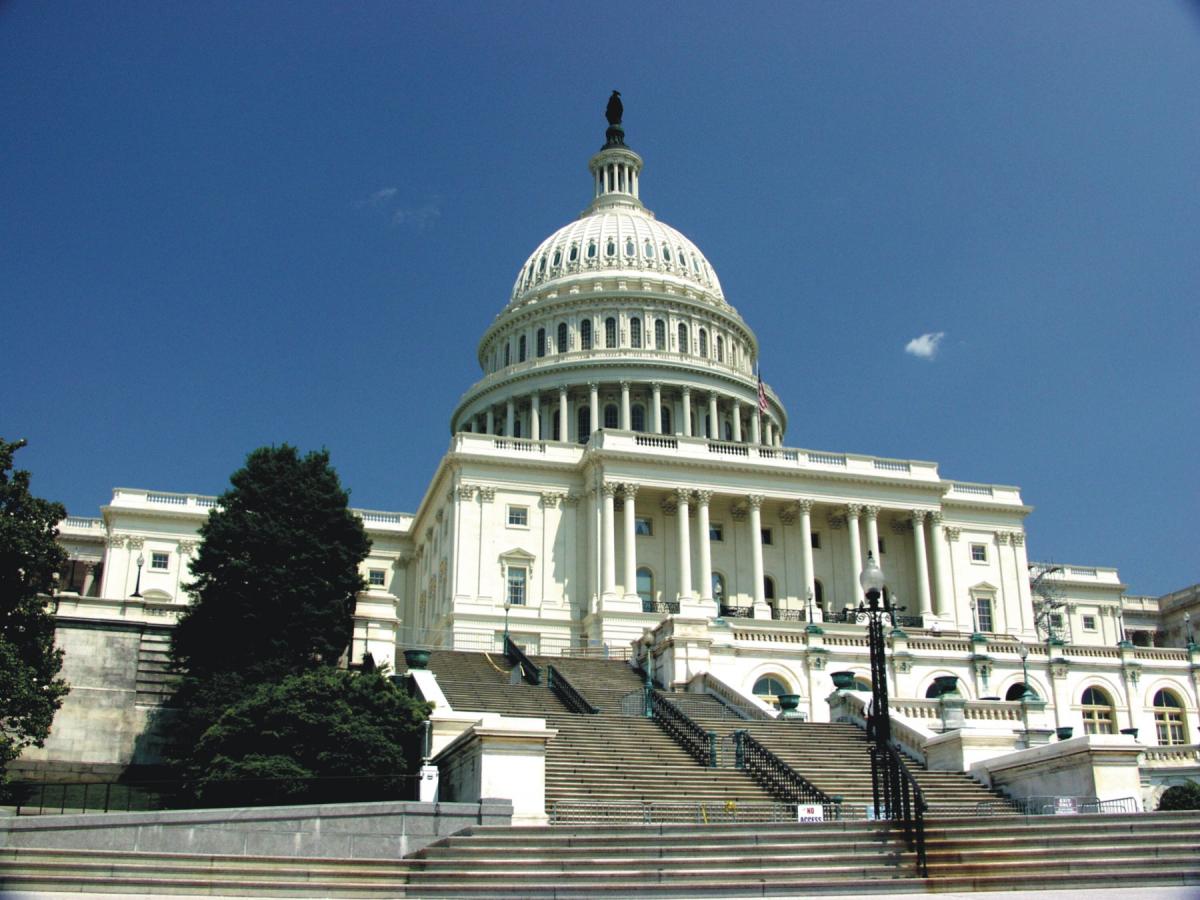 More than 100 dairy farmer leaders from across the country will descend on Capitol Hill on Tuesday to urge Congress to take immediate action to establish a federal standard on the disclosure of biotechnology ingredients in food.
NMPF's Board of Directors, and its Young Cooperators advisory council will meet with Senators and House members to push for Congressional action in advance of July 1, the date Vermont's first in the nation GMO labeling law is slated to take effect. NMPF is ratcheting up efforts to create a national regulatory system for biotech foods that would preempt unworkable state mandates such as the one in Vermont. As part of that effort, the Board will also be voting next Wednesday on a resolution that urges Congress to resolve this issue in a way that will avoid confusion in the food marketplace.
NMPF's concern is that if the Vermont law goes into effect, and other states adopt similar approaches, the continued challenge to safe and sustainable agricultural biotechnology will cause disruption across the food chain, and stigmatize current and future products that have demonstrable benefits to society.
NMPF Chairman Randy Mooney told a hearing last month of the House Agriculture Subcommittee on Livestock that the failure by Congress to address this issue "threatens the viability not only of my farm, but also the 30,000 farmers I represent. It also threatens our ability to feed the world's growing population."
"Biotech plants not only are safe for consumers, they also enhance the environment, by reducing energy, water and pesticide use," said Mooney. "Farmers have overwhelmingly adopted GMO crop technology because it increases productivity while improving agricultural sustainability."
The NMPF resolution to be voted on Wednesday also addresses a corresponding concern that future state mandates could mandate the labeling of meat and dairy products solely because the dairy cattle supplying the milk have consumed feed that is genetically modified.
Mooney said that "biotech crops have no effect on the milk or meat from animals that consume them, and that's why any biotech food disclosure efforts need to ensure the common-sense treatment of animal feed."
---
FDA Releases New Design for Nutrition Panel, Highlighting Sugar Content
June 03, 2016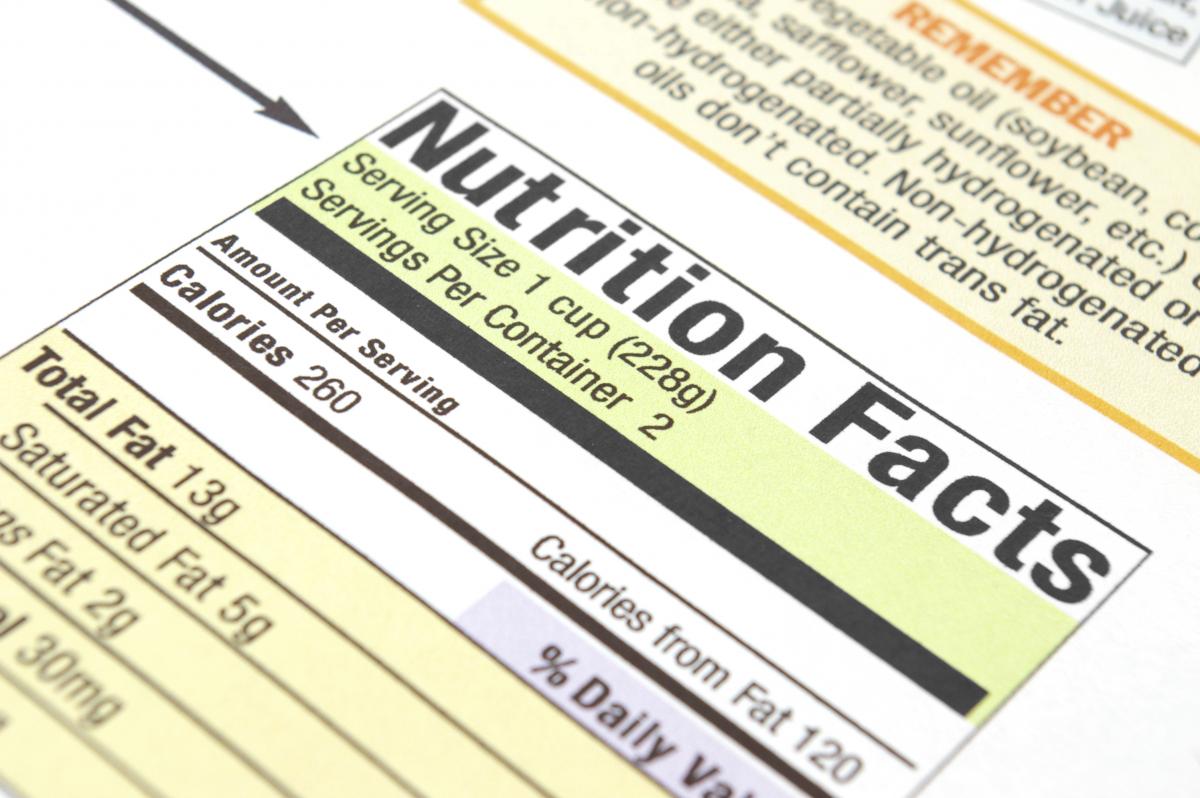 The Food and Drug Administration last month released its updated nutrition facts label design, which will call out the total sugar content of foods. Reflecting concerns raised by NMPF, the new label requirements will not include some forms of lactose as an added sugar—a significant victory for the dairy industry.
Last fall, NMPF advised FDA on its proposal for including added sugars on the nutrition facts label. National Milk cautioned that the agency's proposed definition of added sugar would lead to confusion between the natural lactose of dairy ingredients, and other sugars such as sucrose.
In the final rule released May 20th, the FDA adjusted its definition of added sugars so that while lactose alone is considered an added sugar, the lactose in dairy ingredients will not be. This means the naturally-occurring lactose present in dry dairy ingredients such as milk powder and whey won't have to be labeled as an added sugar.
The sugar added to sweeten flavored milk, whether sourced from sucrose or high-fructose corn syrup, will be considered an added sugar, as will any sugar added to yogurt, ice cream, or imitation dairy beverages. Further analysis will be required to determine whether, how, and in what amount added sugars must be declared.
The new FDA label places more emphasis on overall calories, and also updates the daily values assessment to help consumers understand the relative nutrient content of certain foods. It also adds vitamin D and potassium as nutrients that must be declared, joining calcium and iron on the label. Vitamins A and C will no longer be required but can be included on the label on a voluntary basis.
Manufacturers will need to use the new label by July 26, 2018. However, manufacturers with less than $10 million in annual food sales will have an additional year to comply with the regulation.
---
House Committee Advances Milk-Friendly Nutrition Legislation Backed by NMPF
June 03, 2016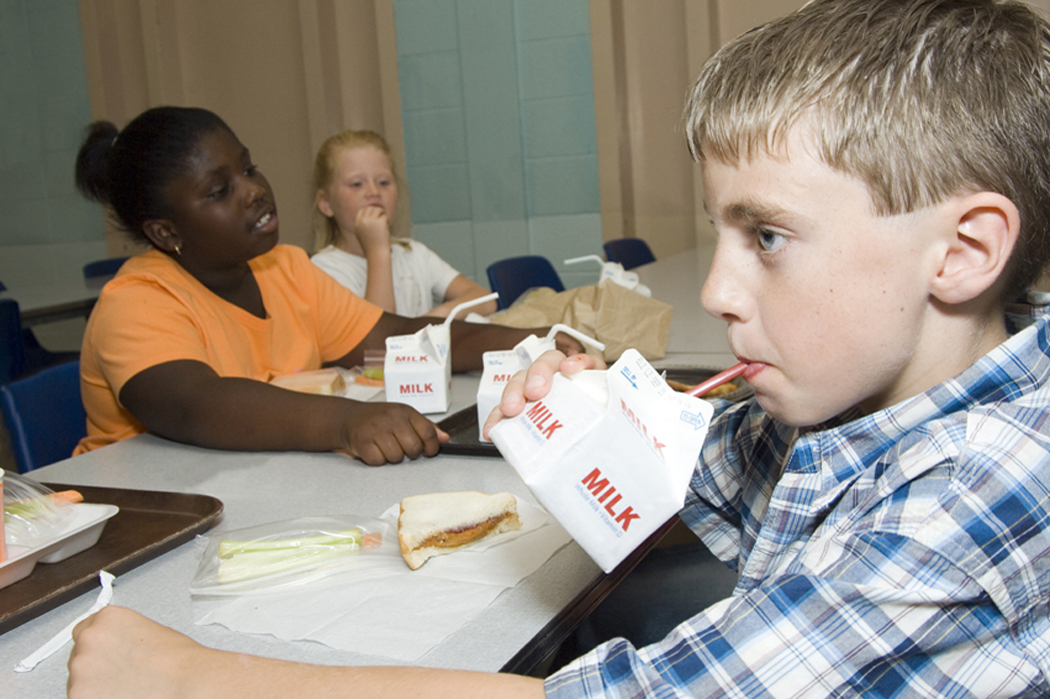 The House Education Committee, which has jurisdiction over the federal school lunch program, approved legislation last month that would take steps to reverse the decline in school milk consumption.
The Improving Child Nutrition and Education Act of 2016, which sets the standards for key government feeding programs, such as the school lunch and WIC programs, was approved by the Education Committee on May 19. The bill included an amendment, which was strongly supported by NMPF, that requires adjustments in feeding programs to promote better consumption of milk by the nation's students, and permits schools to offer all varieties of milk consistent with the Dietary Guidelines for Americans.
The amendment, offered by Congressmen G.T. Thompson (R-PA) and Joe Courtney (D-CT), also provides for innovative approaches to meet the needs of lactose-intolerant children. Their legislation was included in the larger child nutrition package, which now moves to the full House of Representatives for consideration.
The most recent version of the Dietary Guidelines for America, released in early January, reinforced the need for three servings of dairy foods per day – a level of consumption that most Americans don't achieve. The guidelines provide the basis for USDA programs governed by the child nutrition act.
"By better aligning the school lunch program with the federal dietary guidelines, options including 1% flavored milk will be back on the lunch tray in school cafeterias as a result of this legislation," said Jim Mulhern, NMPF president and CEO.
Earlier this year, the Senate Agriculture Committee approved a similar child nutrition reauthorization measure that also contains NMPF-supported provisions calling on USDA to review milk's role in nutrition, and to take steps to rectify the decline of milk consumption in schools. NMPF will continue to urge the House and Senate to finalize the child nutrition legislation before the end of 2016.
---
NMPF Continues Efforts to Challenge EU in TTIP Negotiations
June 03, 2016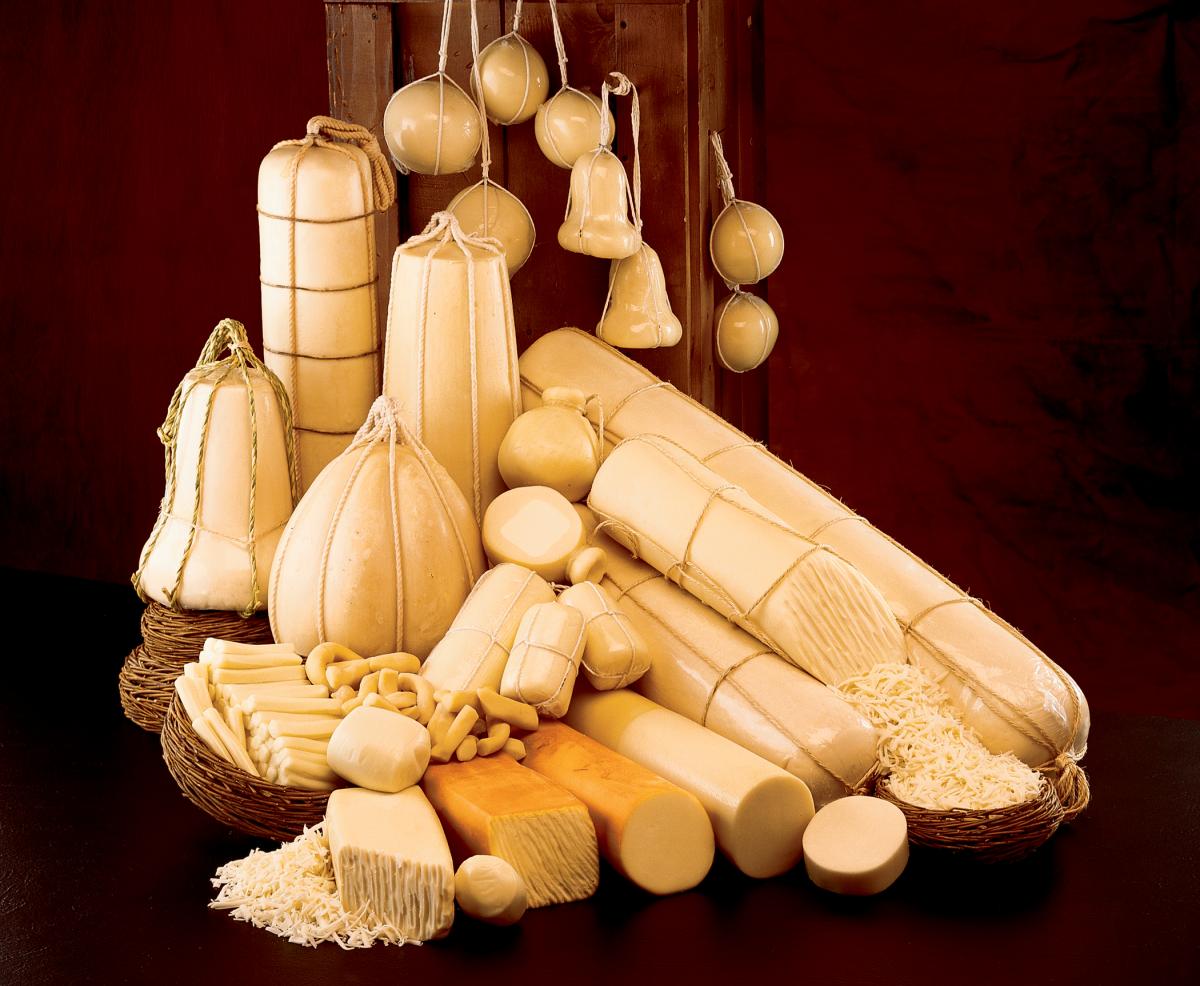 In preparation for the next round of negotiations in July, NMPF continues to engage stakeholders and challenge certain elements of the ongoing Trans-Atlantic Trade and Investment Partnership (TTIP) negotiations.
NMPF is extremely concerned about the EU's continued efforts to restrict commonly-used product names, known as geographical indications (GIs), despite the fact that these names have long been considered generic in the United States and elsewhere around the world. NMPF is standing firm in insisting that American producers have every right to use common names like parmesan, feta, asiago, gorgonzola and others.
The EU's negotiating gamesmanship has been evident in their brazen attempt to pit dairy against other livestock sectors during the TTIP negotiations in an effort to secure such GI provisions.
"It will not be possible to make a generous offer [on pork, beef or poultry] unless we get GI [geographic indications] protection," an EU source told reporters at the last TTIP negotiating round. "That's the quid pro quo."
NMPF was vehement in its response to these comments, saying: "Trade agreements are about tearing down barriers, not erecting new ones. That important point of principle is one that American agriculture has remained united on for decades. That's why EU efforts to drive a wedge between U.S. farmer groups by urging one to push for new barriers on the other will not be successful."
The news magazine Politico covered the issue earlier in May, when the Office of the U.S. Trade Representative expressed its commitment to push back against the EU's efforts.
"The EU has aspirations for changing the U.S. system that are not going to be met in TTIP," a USTR spokesman stated in the Politico article.
"The geographical indications issue is a horrific overreach by the EU that undermines the entire EU interests in these negotiations," said NMPF president and CEO Jim Mulhern in the same article. "It's purely and simply a protectionist approach that flies in the face of what free trade agreements are all about."
Mulhern traveled to the United Kingdom in May to reinforce the organization's stance on the agreement. There, he spoke at a conference of for European farmers and dairy industry officials on the state of the U.S. dairy industry. During several interviews with European press following the conference, Mulhern discussed the issue of geographic indications, noting that they "add grave insult" to the U.S. dairy industry and that NMPF would not support an agreement with them in it.
As the next round of TTIP negotiations approaches, it's clear that the resolution approved by NMPF's Board of Directors this past March appropriately focused on the lack of progress to date in removing EU barriers to U.S. exports. Since then, the EU has done little but seek to impose new restrictions on U.S. market access rather than address their various nontariff trade barriers.
NMPF will continue to emphasize the importance of ensuring that TTIP negotiators take the time to get the agreement right by fully removing existing EU nontariff barriers to U.S. dairy exports and ensuring that new ones do not spring up to take their place.
---
MPP Forecast – June 2016
June 03, 2016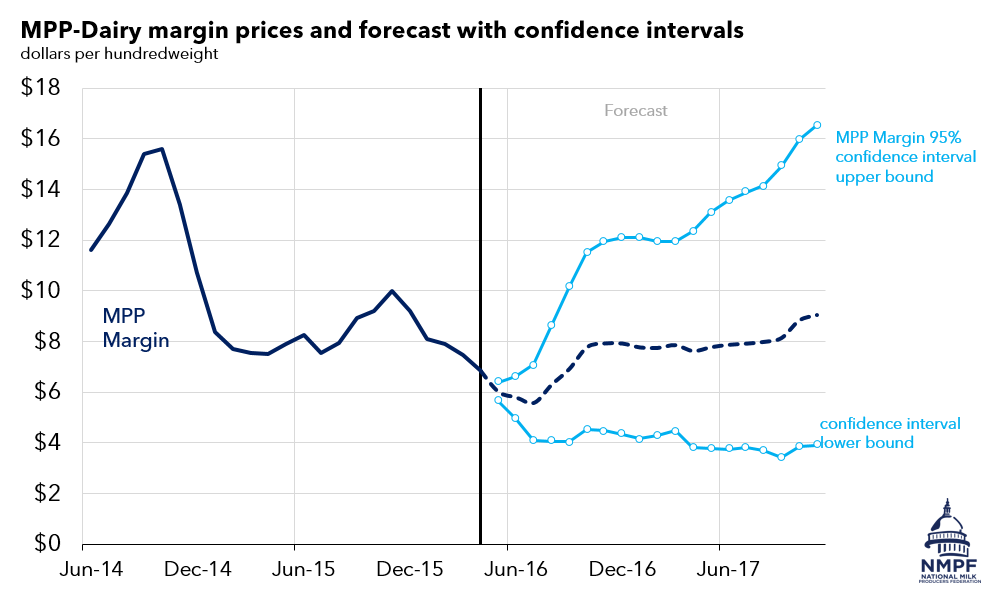 NMPF's forecast for MPP margins for the remainder of 2016 – based on early June milk and feed futures prices – indicates that nearby margins may dip below the $6 threshold before strengthening in the 4th quarter of 2016 and into 2017.
The USDA announced earlier this week that the March-April MPP margin is $7.15/cwt. Those who chose buy-up coverage at the $8 level will receive approximately $0.85/cwt. on one-sixth of their production history, and those covered at $7.50 will receive approximately $0.35/cwt.
---
Canada Attempts to Undermine U.S. Market Access with Pricing Policy Change
June 03, 2016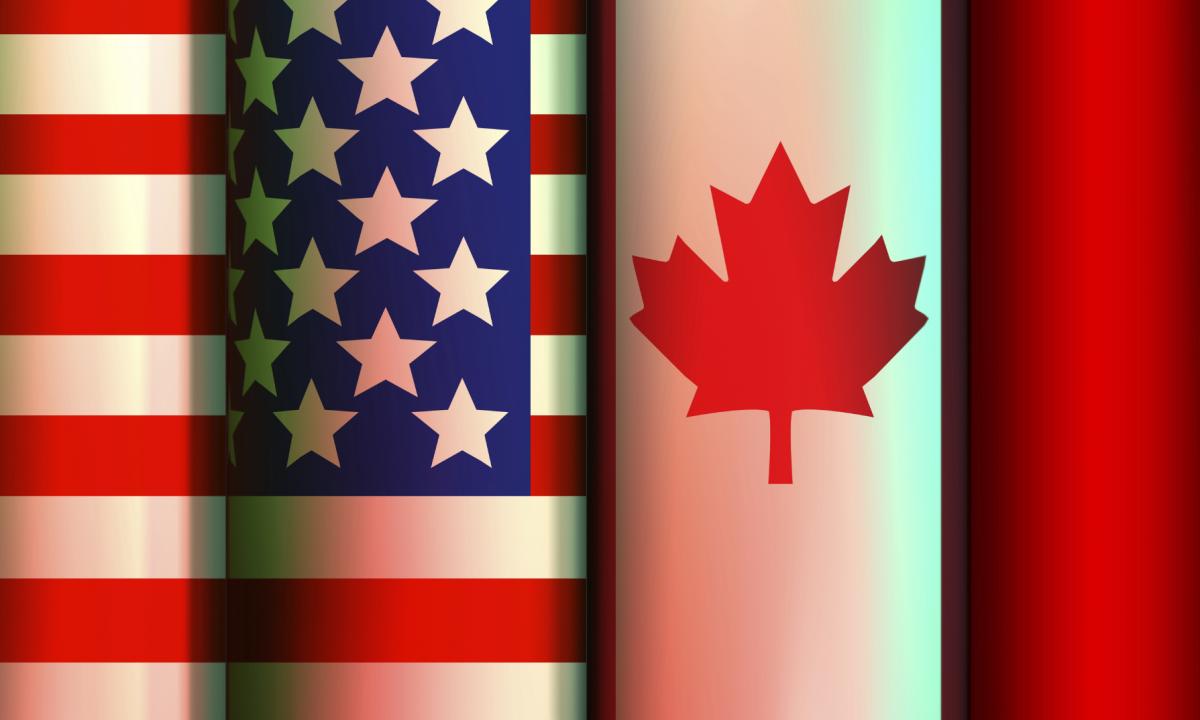 Canada is moving forward with a dairy policy designed to alter the market access available to the U.S. dairy industry. A pricing proposal introduced in Ontario this spring, and reportedly scheduled to be announced nationally in the very near future, is intended to harm imports of ultra-filtered milk from the United States. Already, American exports of ultra-filtered milk to Canada have dropped significantly due to procurement adjustments by Canadian processors last month.
Ultra-filtered milk is concentrated liquid milk with a very high (85%) protein level. U.S. ultra-filtered milk exported to Canada is used in cheese-making and enters under a tariff line for high-protein dairy that, according to the terms of the NAFTA agreement, provides duty-free access for U.S. products to the Canadian market. For the past few years, Canada has been considering various approaches aimed at curtailing these U.S. sales.
A regulatory shift in its cheese standards also remains a possibility, but for now, Canada appears to have settled on moving forward with the new pricing policy that provides processors an incentive for using Canadian milk for specifically targeted purposes, and a disincentive for using imported ingredients.
"It is unacceptable for Canada to undermine market access, especially at a time when the U.S. is preparing to move forward with the Trans-Pacific Partnership agreement," said Jim Mulhern, president and CEO of the National Milk Producers Federation. "All parties to the TPP must be held to their previous agreements. This maneuvering—aimed to make it more difficult for U.S. dairy companies to access the export markets soon to be opened through TPP—are just the type of activity that must be guarded against once the agreement is enacted.
NMPF has made clear that the benefits of TPP hinge on the strict and vigilant enforcement of the obligations contained therein. As NMPF has testified, the U.S. should not move forward to approve TPP until it can ensure that all countries will abide by their agreements.
---
CWT-assisted member export sales contracts top 6 million pounds in May
June 03, 2016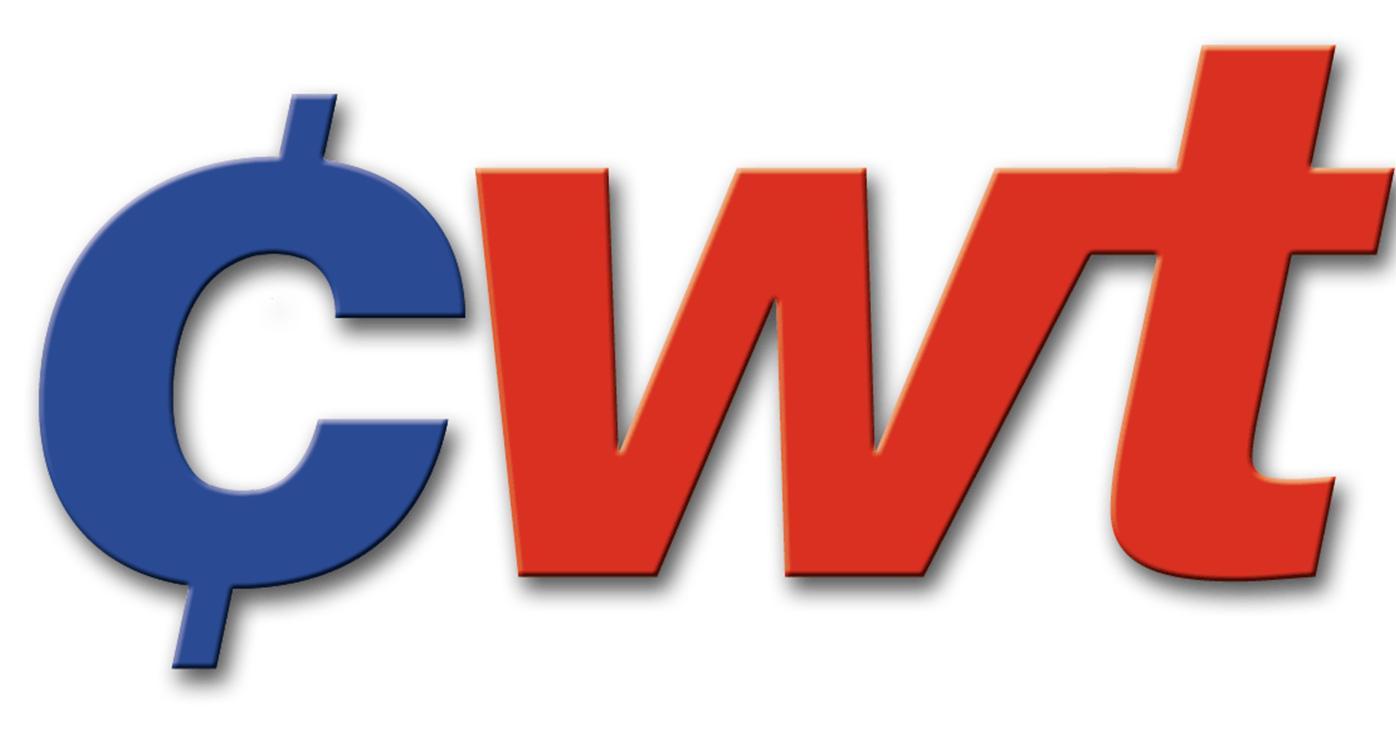 Cooperatives Working Together members secured 27 contracts to sell 4.890 million pounds of American-type cheese, 813,506 pounds of butter and 396,832 pounds of whole milk powder in May. These products will go to customers in Asia, Central America, the Middle East, North Africa, Oceania and South America. The products will be shipped from May through November 2016.
For the first five months of 2016, CWT assisted members in winning export sales contracts totaling 23.230 million pounds of American-type cheese, 8.530 million pounds of butter (82% milkfat) and 18.464 million pounds of whole milk powder destined for customers in 20 countries on five continents. The sales are the equivalent of 541.117 million pounds of milk on a milkfat basis.
Helping CWT member cooperatives gain and maintain world market share through the export assistance program in the long-term expands the demand for U.S. milk and dairy products. This, in turn, positively impacts all U.S. dairy farmers by strengthening the value of dairy products, which directly impact their milk price.
The amounts of dairy products and related milk volumes reflect current contracts for delivery, not completed export volumes. CWT will pay export assistance to the bidders only when export and delivery of the product is verified by the submission of the required documentation.
All cooperatives and dairy farmers are encouraged to add their support to this important program. Membership forms are available at http://www.cwt.coop/membership.
---
Dairy Farmers Can Apply to be Part of the Next Class of the Faces of Farming & Ranching
June 03, 2016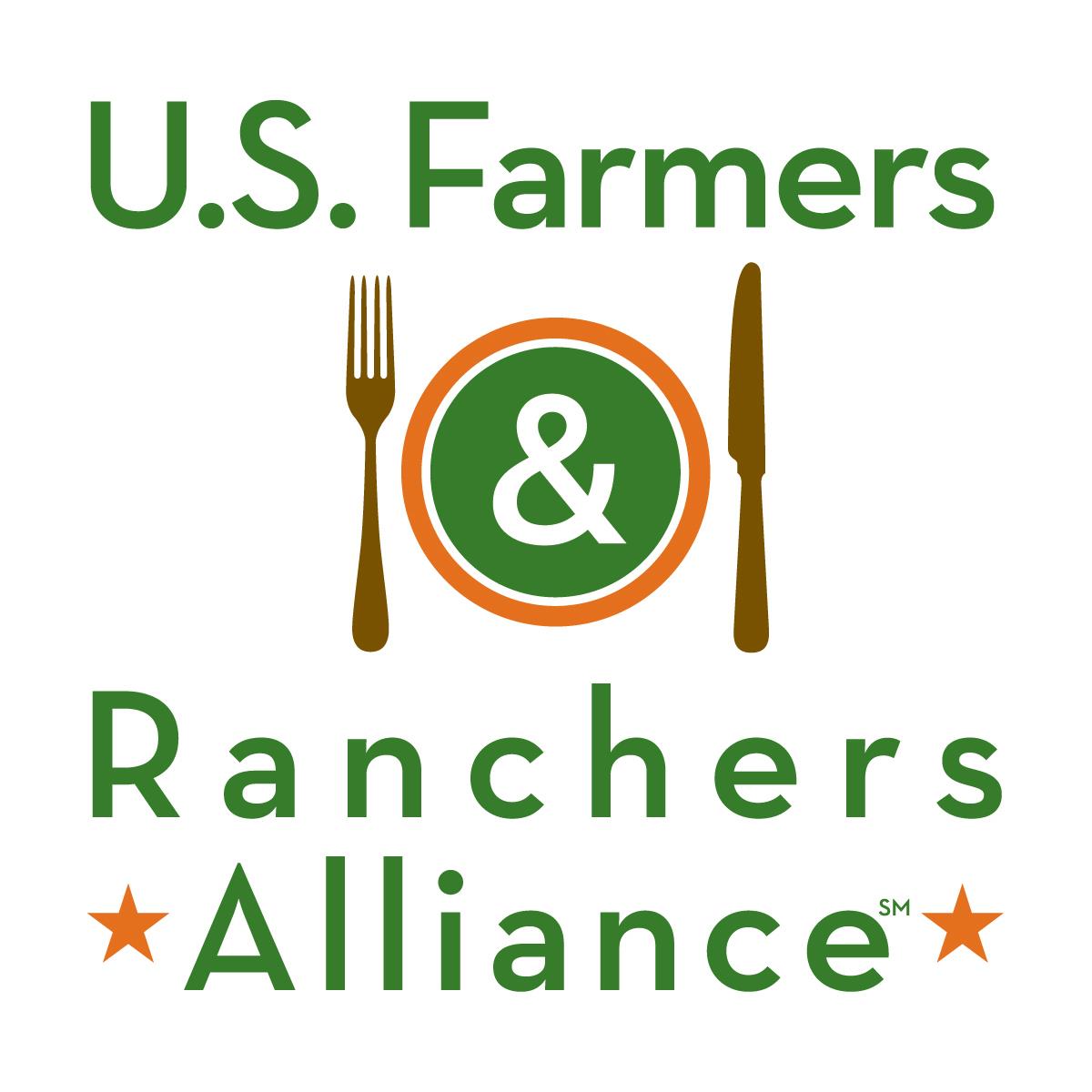 The U.S. Farmers and Ranchers Alliance, of which NMPF is a member, is looking for its new class of standout farmers and ranchers to share on a national stage how they grow and raise food. To help put a real face on agriculture, USFRA will select a group of individuals who are proud of what they do, eager to share their stories of continuous improvement, and who already have a strong presence on social media.  The previous Faces class included dairy producer Will Gilmer of Alabama, and the current class features Carla Wardin of Michigan.
"People genuinely want more information about farming and ranching, and talking to people as a representative of the industry sharing the facts, but also addressing their feelings, is an interesting part of this role," said Carla Wardin, a member of the Michigan Milk Producers Association. "I'd encourage everyone who is curious to apply, because not only does it help you improve as a communicator, it also allows you to make an impact on the consumers' view of today's agriculture as being progressive and committed to responsible practices."
To apply, visit www.FoodDialogues.comto learn more about the program. Entries will be accepted beginning on Monday, June 6 until Sunday, July 10. Finalists will be announced by USFRA in mid-August, and each finalist will be profiled on FoodDialogues.com. Winners will receive a $15,000 stipend, professional media/speaker training and full support from USFRA through their yearlong tenure.
---
Save the Date for FARM Program Trainings and Inaugural Evaluator Conference
June 03, 2016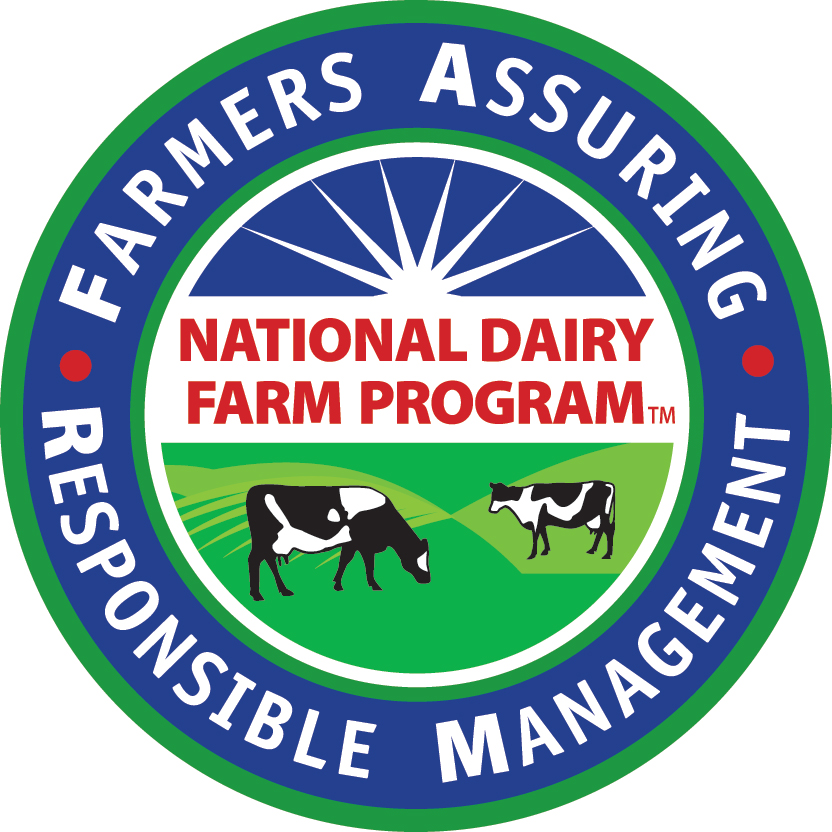 The FARM Animal Care Program is hosting numerous events through the summer and fall to prepare participants for Version 3.0 of the program, set to be implemented on January 1, 2017.
Three, 2-day Train-the-Trainer courses will be held in Ithaca, N.Y., August 2-3; Minneapolis, Minn., Aug. 31-Sept. 1; and Phoenix, Ariz., Nov. 8-9. Each course will go over the goals of the FARM Program and explain how to successfully complete a FARM Version 3.0 evaluation with the new program guidelines. All FARM Program trainers wishing to maintain their certification must attend one of the above in-person training courses.
Additionally, the FARM Program will offer a one-day Evaluator Training course in Minneapolis on Sept. 2. All FARM Program Evaluators must recertify on Version 3.0 of the Program either in-person or online before January 1, 2017. More information on the Train-the-Trainer and Evaluators Training courses can be found on the FARM Program website.
The FARM Program also will host a FARM Evaluator Conference in Nashville, Tenn., November 2-3, 2016. This inaugural conference will inform evaluators about emerging animal health and welfare issues allow ample time for group discussions and networking. This conference will enhance individuals' evaluation and communications skills with session topics like social media 101 and crisis management training. Registration information on that meeting will be shared later this summer.
---
NMPF, USDEC Release Comment Following Release of Economic Analysis of TPP
June 03, 2016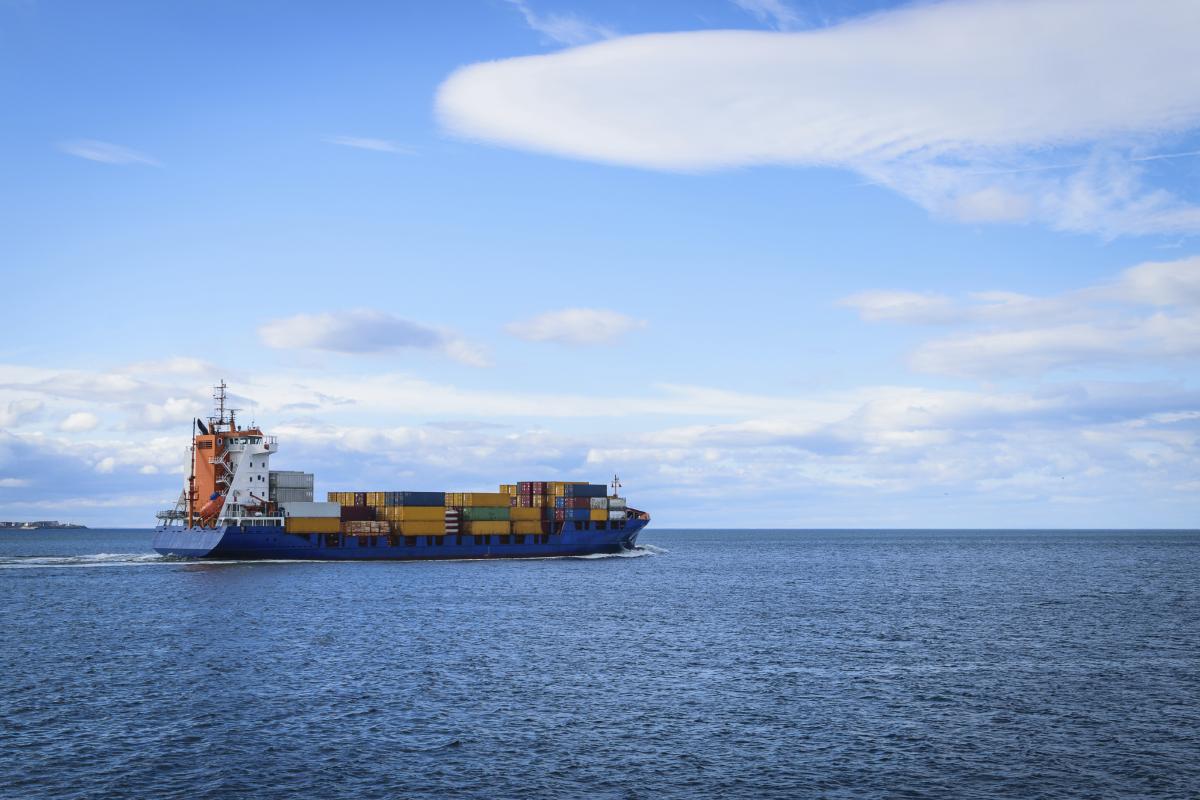 Following the U.S. International Trade Commission report on the economic impact of the Trans-Pacific Partnership, NMPF and the U.S. Dairy Export Council reiterated that the 12-nation trade agreement, if appropriately enforced, would be beneficial to the U.S. dairy industry.
The U.S. International Trade Commission (USITC) released its report in mid-May. The assessment analyzed specific economic characteristics of the TPP, including its impact on gross domestic output, imports and exports, and employment opportunities.
In assessing the TPP's effect on dairy, the report concluded that the agreement would have an overall positive impact on U.S. dairy exports and a limited impact on U.S. dairy imports. In fact, new exports under TPP would exceed today's imports by roughly $1.5 billion.
"If properly implemented and enforced, on balance the agreement will represent a step forward for the U.S. dairy industry," NMP and USDEC said. "But the benefits of the TPP can only be realized if the United States ensures that the signatories live up to their commitments under the agreement, as well as to their prior trade obligations."
The report also indicated that Japan and Canada would reduce selected tariffs over long phase-in periods, but both markets would remain highly managed even after TPP's full implementation. In the U.S. import market, dairy producers in Australia, Canada, and New Zealand would be granted additional access under TPP with new dairy tariff-rate-quotas (TRQs). The report also indicated that Japan and Canada would reduce selected tariffs over long phase-in periods, but both markets would remain highly managed even after TPP's full implementation. In the U.S. import market, dairy producers in Australia, Canada, and New Zealand would be granted additional market access with new dairy TRQs. However, with the exception of two products — butter and butter oil, and whole milk powder — the volume of foreign dairy products doesn't reach the current maximum U.S. import quota, due to the higher cost of exporting to the United States, and relatively high prices in Asia. TPP members are not expected to significantly increase exports to the United States above current volumes. As a result, TPP members are not expected to significantly increase exports to the United States from current volumes.
"The TPP can support the continued growth of our industry if the United States ensures that the agreement advances U.S. dairy prospects compared to the status quo at the time of its conclusion, and that its provisions are fully implemented and aggressively enforced," the dairy groups said.
---
NMPF Applauds U.S. Government Effort to Improve WHO Proposal on Child Nutrition
June 05, 2016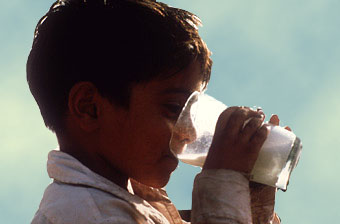 NMPF and allies in the dairy community around the world were successful in moderating the potentially harmful impact of a World Health Organization child nutrition guidance document that came before the World Health Assembly in Geneva, Switzerland, last month.
Although the intent of the guidance document was to promote breastfeeding and young child nutrition, goals NMPF strongly supports, the proposal as drafted went dangerously overboard in suggesting sweeping restrictions that could have been interpreted to discourage milk and milk product consumption by toddlers up to age 3. In addition to being harmfully unclear and broadly worded, the guidance document's scientific basis was sorely lacking.
Over the course of several months, NMPF reached out to the Obama Administration and Congress, urging them to address the concerns posed by the ill-advised guidance document drafted by WHO staff. These efforts included numerous discussions and meetings with various federal agencies, including the Departments of Health & Human Services and Agriculture, the Office of the U.S. Trade Representative, and the White House.
NMPF President Jim Mulhern sent a letter to the President last month, together with the leaders of the U.S. Dairy Export Council and the International Dairy Foods Association, which underscored the seriousness of the issue. Leading congressional dairy supporters, who shared NMPF's concerns, voiced similar concerns to high-ranking officials throughout the Administration as part of this effort. Those dairy champions included House Speaker Paul Ryan, Senate Finance Chairman Orrin Hatch, Senate Finance Ranking Member Ron Wyden, Ways & Means Chairman Kevin Brady, and Representatives Ron Kind, Pat Tiberi, Peter Welch, David Valadao, and Devin Nunes, among others.
The U.S. government agreed with NMPF's view that global public health policy must continue to reflect the important role dairy plays in child nutrition and U.S. statements at the concluding World Health Assembly meeting reflected that. This was an important reaffirmation because, as written, the WHO guidance on foods for young children could have been interpreted in ways that resulted in new marketing limits on milk and other dairy products.
"Thanks to the efforts of the U.S. government and NMPF we've ensured that the WHA resolution on this guidance incorporates well-established nutrition principles that stress the importance of consumption of nutrient-rich dairy products by toddlers both here and abroad," said NMPF President and CEO Jim Mulhern.
At the World Health Assembly (WHA) in late May, the U.S. played the lead role in shaping an important WHA resolution on the original WHO guidance document. The U.S. fought hard to ensure that the resolution provided important context around how countries should implement the guidance document. The U.S. focus was driven by an effort to ensure that child nutrition, not ideology, was the key driver in all decisions. NMPF's work with the U.S. government, and their leadership at the WHA, achieved 4 beneficial results:
Emphasized the continued importance of existing WHO & FAO dietary guidelines, which encourage dairy consumption;
Ensured that any adoption of the guidance document take into account existing nutrition legislation and policies (which in the U.S. strongly encourage dairy consumption by young children) and international obligations (which prevent countries from unduly restricting trade);
Provided an avenue for evaluating experiences with the guidance in order to examine its effectiveness and consider changes; and
Upheld the independence of the Codex Alimentarius Commission as the appropriate standard-setting body for food products.
The U.S. statement at the WHA was unequivocal in stressing the benefits dairy consumption can have for child health and good nutrition. Specifically, the U.S. statement at the WHA highlighted that "children over six months of age need nutrient-rich complementary foods from a variety of sources. This can include dairy products such as milk, cheese and yogurt…This Guidance does not intend to discourage their inclusion in the diets of young children." The U.S. press statement similarly highlighted dairy's benefits by noting that dairy has been an important part of the Dietary Guidelines for Americans since the first edition was published in 1980.
NMPF will continue to work with the Administration and congressional allies to ensure that the critical contextual framework provided by the WHA resolution on this issue carries forward as the U.S. monitors how other trading partners are implementing the recommendations.
---
NMPF Chairman to House Subcommittee: Dairy Farmers Face Numerous Challenges
June 05, 2016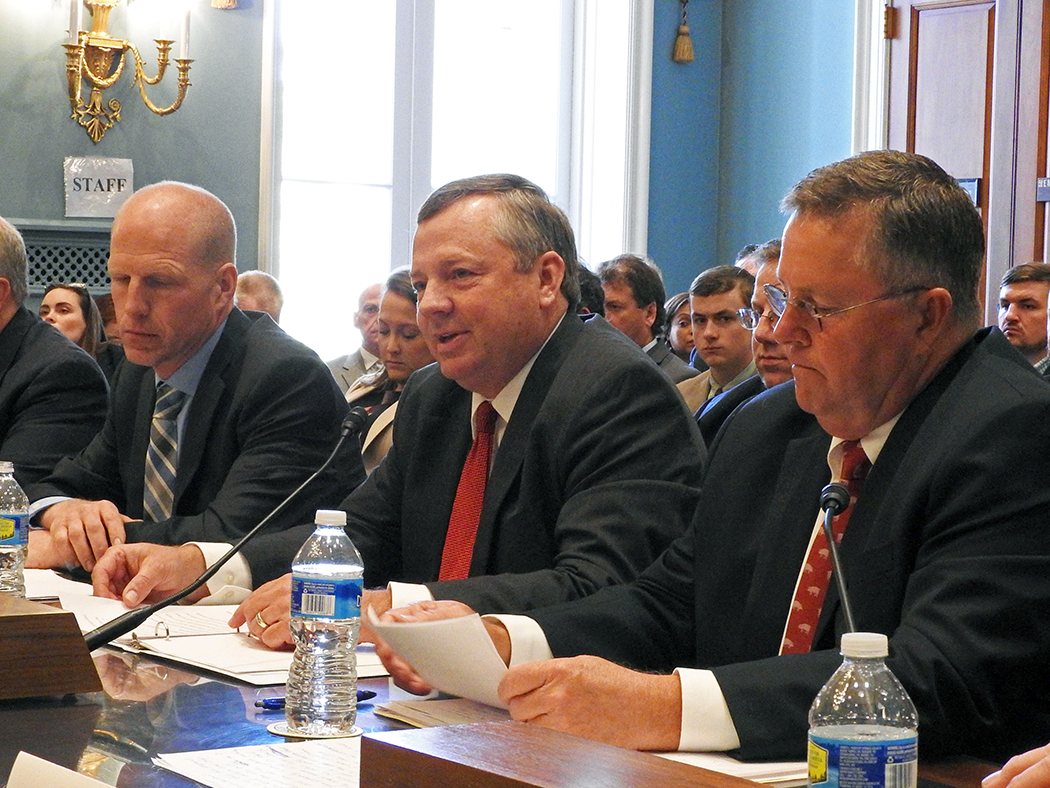 NMPF Chairman Randy Mooney told a congressional committee in late May that the current dairy economic situation is presenting real challenges for dairy farmers, and urged Congress to work with NMPF to strengthen the Margin Protection Program, pass federal labeling preemption legislation for foods produced with biotechnology, and pursue market-access opportunities through balanced trade agreements.
Mooney, a dairy farmer from Rogersville, Missouri, and also chairman of Dairy Farmers of America, joined members of the turkey, pork and beef sectors at the hearing on the state of the livestock sectors.
In his testimony before the House Agriculture Subcommittee on Livestock and Foreign Agriculture on May 24, Mooney said he believes that the Margin Protection Program is the right program for dairy's future, but asked Congress to work with NMPF to explore further adjustments that would improve the program's effectiveness.
"The program is not completely fulfilling its intended objective as an effective safety net," said Mooney. "For many farmers, the MPP is simply not enough to protect them in this economic environment."
The dairy industry is experiencing a global downturn in milk prices, in part because of large milk production increases in the European Union following the elimination of production quotas there in April 2015. The Margin Protection Program (MPP) was developed following the recession-induced dairy price crash seven years ago. The program offers dairy farmers the ability to purchase insurance-type coverage against poor margins in their income over feed costs.
Administrative changes that have been made to the program by USDA will enhance the MPP's flexibility and make it more useful for farmers, Mooney said, but added that further steps by the Congress may be needed to "improve the effectiveness of MPP for all dairy producers."
In his testimony, Mooney also urged Congress to quickly establish a national law prescribing disclosure provisions for foods made with genetically modified ingredients. A Vermont law requiring labels on many foods made with biotechnology is slated to take effect on July 1st. In the absence of clear federal standards more states will likely pass their own mandates, leading to a confusing series of label requirements across the entire food marketing chain, he said.
"Failure by Congress to address this issue threatens the viability of not only my farm, but also the 30,000 farmers I represent. It also threatens our ability to feed the world's growing population," he said.
Addressing the topic of the Trans-Pacific Partnership Agreement, Mooney said that it is imperative that each participating country be held to its commitments, and that outstanding implementation and enforcement issues be addressed as Congress prepares to consider the pact.
Mooney also expressed concern about the Trans-Atlantic Trade and Investment Partnership (TTIP) currently being negotiated with the European Union (EU). Specifically, Mooney noted the EU's lack of commitment to opening its markets to agricultural trade, and its repeated attempts to establish new non-tariff trade barriers through the use of geographical indicators and other protectionist measures.
"The EU has not demonstrated a good-faith commitment to open agricultural trade," said Mooney. "The U.S. must proceed cautiously by securing clear commitments from the EU to guard against the imposition of future trade barriers."
---
FDA Releases Seventh and Final Food Safety Rule
June 05, 2016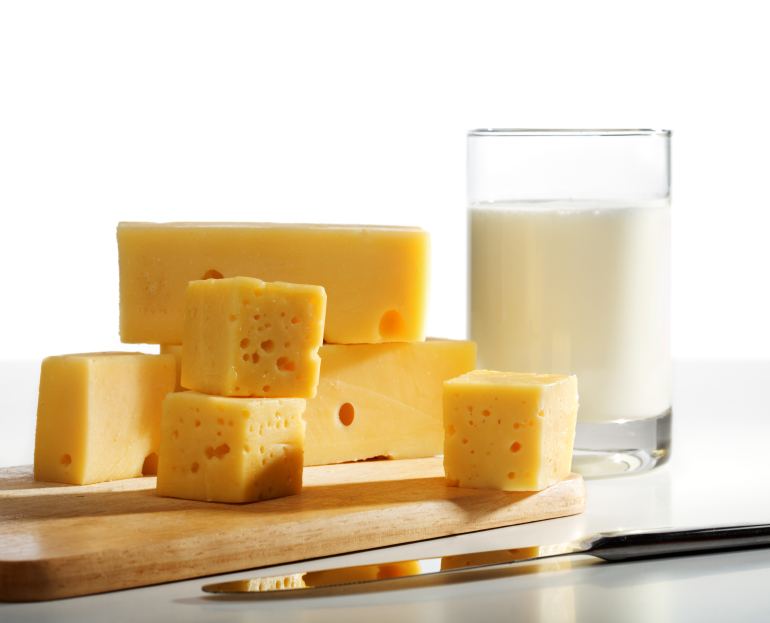 The U.S. Food and Drug Administration (FDA) last month released the seventh and final major component of its massive overhaul of federal food safety laws, known as the Food Safety Modernization Act. The final regulation is called "Mitigation Strategies to Protect Food Against Intentional Adulteration," otherwise known as the Food Defense Rule. The new rule reflects input from NMPF that dairy farms need not be the focus of additional attempts to further regulate food safety at the farm level.
The purpose of this FSMA rule is to prevent intentional adulteration from acts intended to cause wide-scale harm to public health, including acts of terrorism targeting the food supply. The rule requires that a covered facility prepare and implement a food defense plan that identifies vulnerabilities, actionable process steps, mitigation strategies, procedures for food monitoring, corrective actions and verification.
In response to comments submitted by NMPF, there are no requirements for dairy farms at this time. Instead, the agency will work with the National Conference on Interstate Milk Shipments (NCIMS) to explore the matter further. Dairy processing facilities, on the other hand are subject to the rule. Facilities other than small businesses have three years to comply with the rule, while small and very small businesses have four and five years, respectively.
Training materials will be created by the Food Safety Preventive Controls Alliance (FSPCA) to further explain the implications of this measure to the dairy sector. NMPF will host a webinar for our members on Wednesday, June 15, to review this rule. For more information to participate, contact Clay Detlefsen or Beth Briczinski.
---