NMPF Urges Congressional Support for TPP
May 06, 2016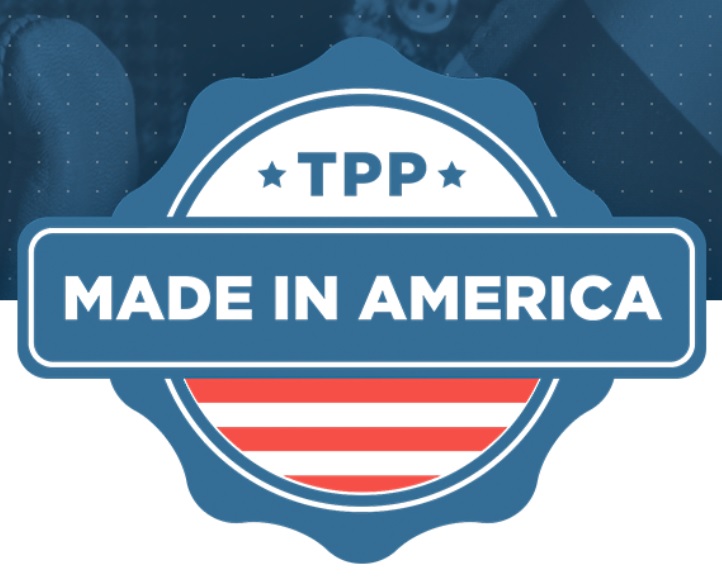 Following a March decision of the Federation's Board of Directors to endorse the Trans-Pacific Partnership (TPP) agreement, NMPF urged Congress to approve the trade pact, but noted several sensitive dairy issues that need further attention. In their letter to Congress last month, NMPF, joined by the U.S. Dairy Export Council (USDEC) and the International Dairy Foods Association (IDFA), asked House members to pass the TPP in 2016, but also pointed to critical implementation and enforcement issues that needed to be addressed before the agreement reaches the voting floor. Resolution of these outstanding issues, the letter argued, are vital to ensure that the agreement lives up to its intent to create improved international opportunities for US dairy producers.
The letter asked Congress to insist that both Canada and Japan be held to their commitments – both existing ones and new ones to open their markets to U.S. dairy exports.  It also highlighted the importance of the United States government actively ensuring active enforcement of its own market access provisions.
"TPP can help support the continued growth of a robust U.S. dairy industry, provided not only that the commitments captured in the text of the agreement are fully implemented, but also that countries are not allowed to backtrack on existing market access agreements to offset what has been granted via TPP," the letter continued.
"We are endorsing the outlines of the agreement, but will continue to insist that the terms agreed to need to be followed by the other countries in this agreement," said Jim Mulhern, president and CEO of NMPF. "The U.S. needs to be continually vigilant with the TPP signatories and really hold their feet to the fire both now and down the road."
The same sentiments were echoed in the dairy organizations' letter sent last month to USDA Secretary Tom Vilsack and U.S. Trade Representative Michael Froman.
Later in the month, key members of the U.S. House of Representatives issued a similar call affirming the need for the Obama Administration to address the implementation and enforcement issues related to dairy provisions of the agreement. The House letter touched on three "priority" areas: 1) ensuring Canada faithfully implements its TPP commitments and does not restrict existing avenues for U.S. market access; 2) ensuring U.S. trading partners adhere to the intent of the TPP agreement's geographical indication commitments; and 3) establishing U.S. procedures to actively ensure compliance with the terms of the market access that the U.S. will provide to TPP trading partners.
---
Dairy Groups Thank Senators for Urging Action on Agricultural Issues in TTIP Negotiations
May 06, 2016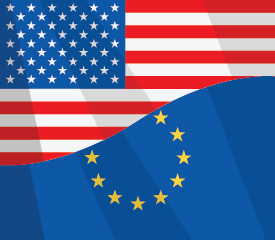 NMPF thanked a bipartisan group of 26 senators last month for urging U.S. negotiators to address the needs of agriculture – including key dairy concerns – in the pending Transatlantic Trade and Investment Partnership (T-TIP) free trade agreement with the European Union, which finished a round of negotiations in New York City at the end of the April.
In their letter to U.S. Trade Representative Michael Froman, the senators noted that the United States' share of the European agricultural import market is shrinking due to both tariff and non-tariff trade barriers.
"A final [trade] agreement that does not include a strong framework for agriculture could have a negative impact on Congressional support for this deal," the senators said.
Among other agricultural issues, the letter singled out the need to address restrictive certification requirements on U.S. dairy exports, as well as the EU's efforts to capture the sole use of food names long considered generic in this country, such as parmesan, feta and Asiago. In addition, the EU is seeking a leg up on U.S. food competitors by insisting that the U.S. government shoulder the costs to enforce protection for hundreds of EU geographical indications in the U.S. domestic market.
Jim Mulhern, president and CEO of NMPF, praised the senators for highlighting agriculture's concerns.
"In 2015, we had a record $12 billion agricultural trade deficit with Europe, due largely to barriers erected specifically to limit exports of dairy foods and other U.S. farm products," Mulhern said. "Any successful European free trade agreement must break down those barriers. The U.S. needs to soundly reject the EU's desire to impose new barriers to competition around the world and to create taxpayer-funded advantages for its producers in our market. We should be using T-TIP to level the playing field."
Dairy Farmers of America, Inc., with the support of NMPF and the U.S. Dairy Export Council's Trade Policy Committee Chair, met with U.S. trade negotiators at the New York City T-TIP negotiations to discuss the importance of defending common food names and removing certain EU barriers to U.S. dairy exports. The next round of TTIP negotiations is scheduled for July.
---
NMPF Announces Promotion of Emily Meredith; Welcomes Two New Employees
May 06, 2016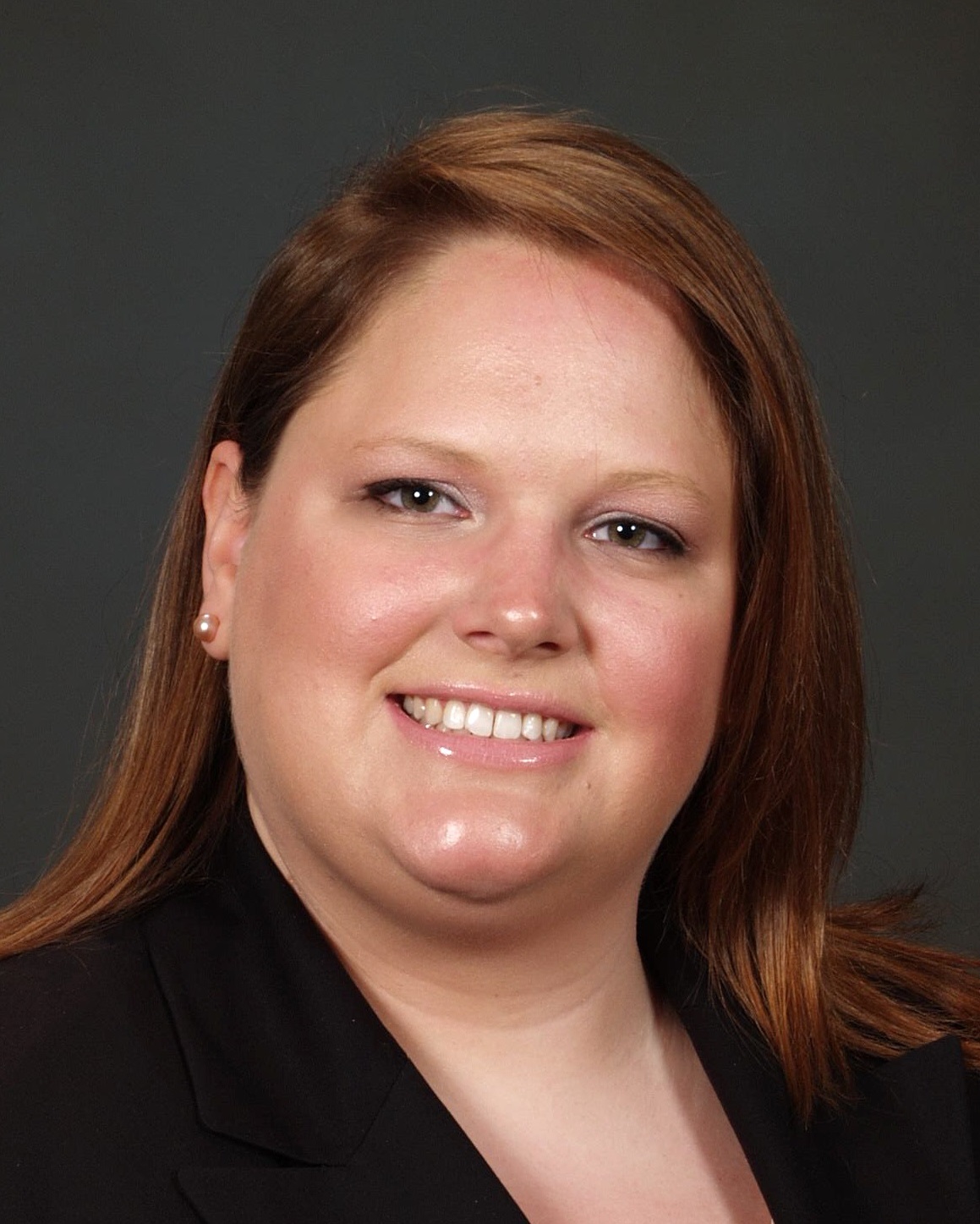 NMPF announced several staff changes this past month, including the promotion of Emily Meredith, formerly vice president of animal care, to chief of staff. Two new hires will also join the FARM Program team next week. These changes will strengthen NMPF's organizational efficiency and strategic agenda going forward.
As chief of staff, Meredith will take on new responsibilities for strategic planning, organizational oversight and management of staff activities. Meredith will manage the Office of the CEO, working for president and CEO Jim Mulhern and in tandem with NMPF's senior leadership.
"Emily has done a great job for the entire dairy industry with her skillful management of the FARM Program, building producer, processor and customer support, and effectively telling the story of the great job America's dairy farmers are doing on animal care," Mulhern said. "Those skills will now be applied more broadly across the Federation's activities. Emily's focus and attention to detail will benefit our members and staff as we move forward," he said.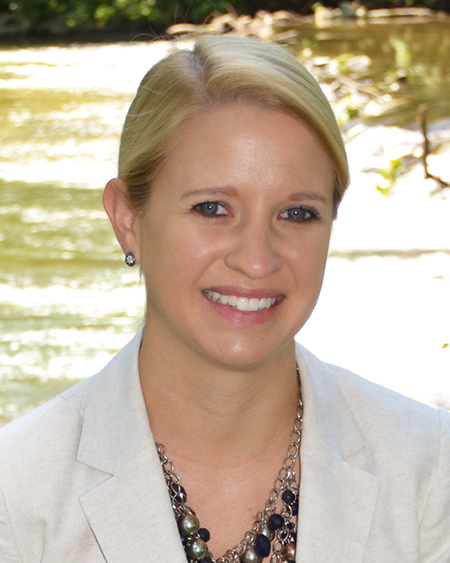 Meredith had served as NMPF's vice president of animal care, and manager of the FARM Program, since 2014. She will continue to oversee the FARM Program, with the support of two new staff members who will assume day-to-day management of the program and report to Meredith in her new role: Emily Yeiser Stepp will become director of the FARM Animal Care Program and Beverly Hampton will serve as FARM Program Coordinator.
For the past four years, Emily Yeiser Stepp (middle photo) served as the dairy initiatives manager for the Center for Dairy Excellence in Harrisburg, Penn. Most recently, she served as the dairy and beef extension coordinator at the University of Maryland.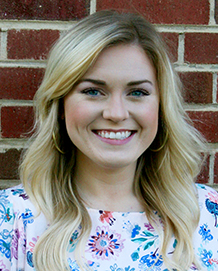 While in school at North Carolina State University for a degree in poultry science, Beverly Hampton (bottom photo) worked as the communications intern for the Animal Agriculture Alliance. For the past year, Hampton has provided industry technical assistance for U.S. Poultry & Egg Association. Both women start their new roles on May 9.
In another recent announcement, Anuja Miner, NMPF's vice president of membership services, is leaving the organization after 18 years. Beginning May 16, she will join the Council of State Restaurant Associations as executive vice president.
"After nearly two decades with NMPF, we're sad to see Anuja go," said Mulhern. "But this is a great chance for her to pursue exciting new opportunities, and we wish her all the best."
---
USDA Announces Improvements to Dairy Margin Protection Program
May 06, 2016

The U.S. Department of Agriculture (USDA) announced several important improvements to the dairy safety net Margin Protection Program (MPP) last month, following recommendations from the National Milk Producers Federation about ways to improve the program.
One change ensures that all farms enrolled in MPP will receive catastrophic coverage at the basic $4 per hundredweight margin level on 90% of their production history – with the ability to purchase buy-up coverage at less than 90% of their history. This change is effective for the current 2016 coverage year.
While a majority of farmers using the program in 2016 are protected at the $4 level, for those who bought up a higher level of margin, but did not cover 90% of their milk production, this change ensures that they are still receiving catastrophic protection on the maximum level of production allowed by the MPP.
The second change allows a farm's production history to be restructured in order to accommodate new family members joining a particular dairy operation. This will allow for the intergenerational transfer of production history for children, grandchildren, and their spouses to join a dairy operation.
"We very much appreciate these steps by USDA to implement administrative changes that will improve the program's usefulness to dairy farmers," said Jim Mulhern, president and CEO of NMPF. "USDA is constrained in what it can do to strengthen MPP, but the program must continue to evolve based on the experiences of NMPF's members and others in the dairy industry.
Since MPP's enactment in 2014, NMPF has worked with USDA to make the program a more flexible and effective national safety net for all of America's dairy farmers. Mulhern said the program remains a work in progress, given the challenging on-farm milk price situation facing dairy farmers in 2015 and this year. "We will continue to work with USDA and the Congress to further improve and strengthen the program's effectiveness," he said.
The next enrollment period begins on July 1, and ends on Sept. 30, 2016. Each participating dairy operation is authorized one intergenerational transfer at any time of its choosing until 2018.
---
MPP Forecast: May
May 06, 2016
NMPF's forecast for MPP margins for the remainder of 2016 – based on early-May milk and feed futures prices – indicates that nearby margins may dip below the $7 threshold before strengthening in the fourth quarter of 2016. Projected margins declines are based on weakening dairy commodity prices and recent strength in feed prices during the current planting and growing season. Favorable growing conditions could reduce new crop corn and soybean prices and would push the MPP margin higher than current forecasts.
---
FARM Releases More Version 3.0 Materials
May 06, 2016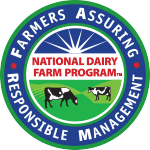 The Farmers Assuring Responsible Management (FARM) Program continues to release new and updated materials for Version 3.0 of the program. Newly available materials include the Veterinarian-Client-Patient Relationship form, the Dairy Cattle Care Training and Ethics Agreement, and an Emergency Contacts poster. They can be found on the homepage of the FARM Program website.
Other Version 3.0 materials will be made available on a rolling basis throughout the year so that producers have what they need before implementation of Version 3.0 begins in 2017. Still in development are the FARM Self-Assessment Form and Animal Care Reference Manual, among other materials.
FARM is also partnering with the Beef Checkoff-funded Beef Quality Assurance (BQA) program to develop a stockmanship training video to be released later this year.
---
CWT members capture 11.6 million pounds of dairy export contracts
May 06, 2016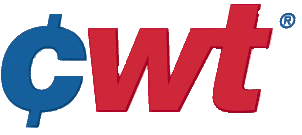 Cooperatives Working Together member cooperatives received 32 contracts last month to sell 5.979 million pounds of cheese, representing a nearly 50-percent increase in total assisted cheese exports for 2016. CWT members also received contracts totaling 5.657 million pounds of whole milk powder in April. These products will go to customers in Asia, Central America, the Middle East, North Africa, Oceania and South America. The product will be shipped from April through October 2016.
In the first four months of 2016, CWT assisted members in acquiring sales contracts totaling 18.34 million pounds of American-type cheese, 7.716 million pounds of butter (82% milkfat) and 20.333 million pounds of whole milk powder, destined for customers in 16 countries. These sales are the equivalent of 491.327 million pounds of milk on a milkfat basis.
Assisting CWT member cooperatives in gaining and maintaining world market share through the Export Assistance program expands the long-term demand for U.S. dairy products, and the U.S. farm milk that produces them. This, in turn, positively impacts all U.S. dairy farmers by strengthening and maintaining the value of dairy products that directly impact their milk price.
The amounts of dairy products and related milk volumes reflect current contracts for delivery, not completed export volumes. CWT pays export assistance to the bidders only when export and delivery of the product is verified by the submission of the required documentation.
All cooperatives are encouraged to add their support to this important program. Membership forms are available on the CWT website.
---
NMPF Helps Scuttle Raw Milk Bill in Louisiana
May 06, 2016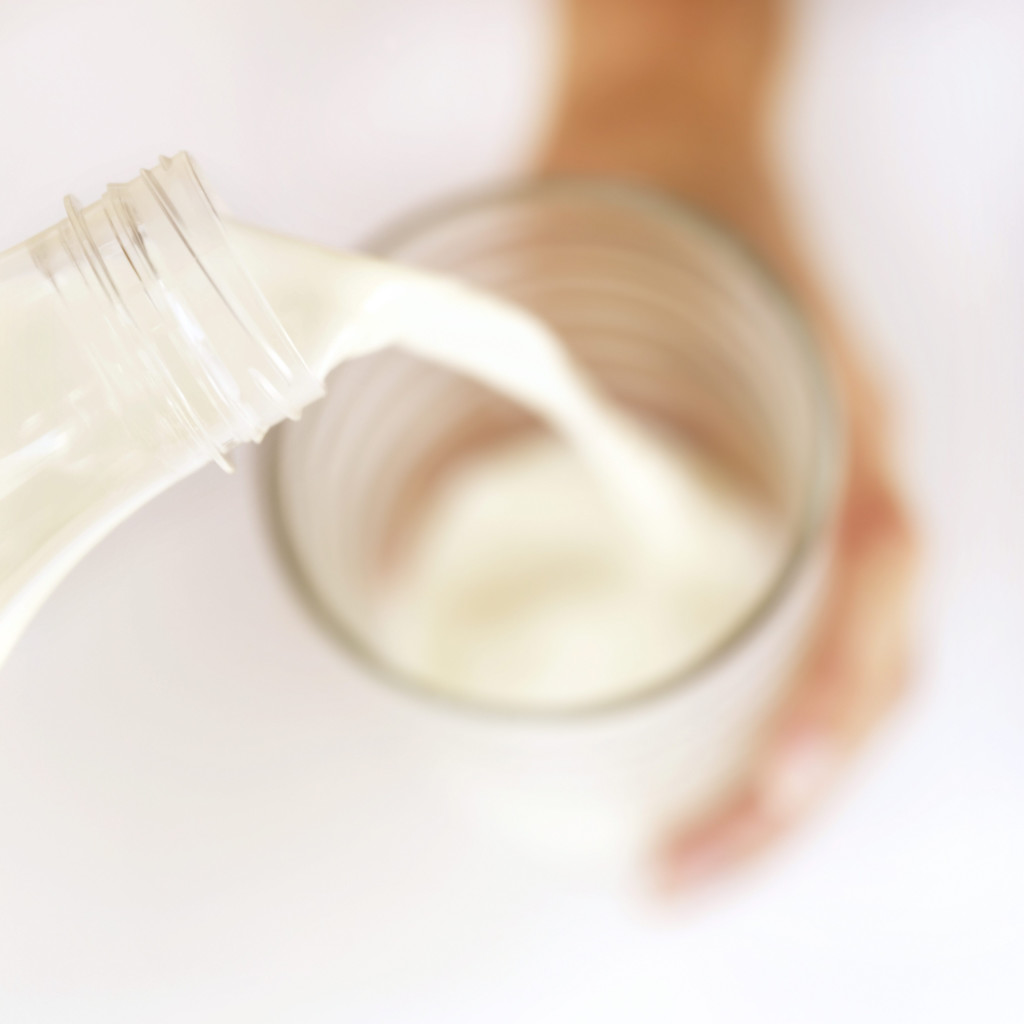 A state bill aimed at legalizing the sale of raw milk in Louisiana is dead for the year, thanks in part to NMPF's comments vehemently opposing the legislation.
Senate bill 29 would have allowed the direct sale of raw milk to consumers by removing existing regulations. It passed the Louisiana Senate on April 18, but was voted down May 5 in the House Agriculture committee. Louisiana remains one of the last southern states that does not allow the sale of raw milk.
NMPF and IDFA submitted comments emphasizing raw milk is considered a public health risk, a fact that has been well-documented in scientific literature with evidence spanning over 100 years.
"The CDC has reported nearly 80% of raw milk-associated outbreaks have occurred in states where sale of raw milk was legal," said NMPF. "Easing the regulations around the state-wide sale of raw milk in Louisiana increases the risk to public health, opening up the state's consumers to the inevitable consequence of falling victim to a foodborne illness."
The comments cited research by the Centers for Disease Control and Prevention, which found that unpasteurized milk was at least 150 times more likely to cause food-borne illness outbreaks than pasteurized milk.  The dairy industry benefits from a very high degree of consumer confidence, the two dairy groups said, confidence that could be lost should raw milk be legally sold to consumers.
---
NMPF to Host FSMA Transportation Webinar
May 06, 2016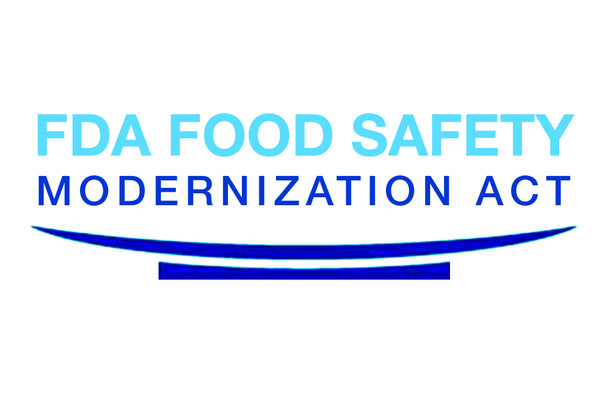 NMPF staff will host a members-only webinar on Wednesday, May 18, at 2:30 p.m. EST, to provide a brief overview of the FSMA rule for the Sanitary Transportation of Human and Animal Food, specifically highlighting application of this regulation to the dairy industry.
The Sanitary Transportation of Human and Animal Food rule centers around the Food and Drug Administration's efforts to protect foods from farm to table by keeping them safe from contamination during transportation.
This rule is one of seven significant regulations proposed by FDA since January 2013 to create a modern, risk-based framework for food safety. The goal of this rule is to prevent practices during transportation that create food safety risks, such as failure to properly refrigerate food, inadequate cleaning of vehicles between loads, and failure to properly protect food.
Please contact Clay Detlefsen or Beth Briczinski for more information
---
NMPF, Dairy Groups Insist Congress, White House Challenge WHO Proposal
May 09, 2016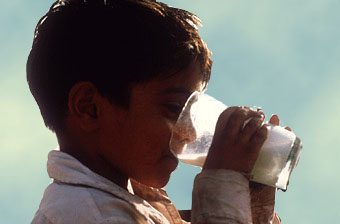 In its continued effort to counter a World Health Organization (WHO) proposal that would discourage the consumption of dairy products by young children, NMPF is calling on the White House and Congress to challenge the WHO guidance.
Earlier this year, the WHO released a proposal dictating sweeping new restrictions directly discouraging the consumption of milk, as well as other new limits on various foods including dairy products, by children up to age 3.
"It is essential that the United States remain firm in highlighting the significant flaws in this document and insisting on the need for further revisions to address those concerns before this can be held up as completed international guidance," NMPF wrote in a letter to the White House on May 9. The letter was also signed by the U.S. Dairy Export Council and the International Dairy Foods Association.  NMPF and IDFA had sent a similar letter last month to members of Congress.
Both letters explained that the WHO proposal wrongly portrays milk products as an obstacle to a healthy start in life, contradicting the science behind U.S. health policy featured in the federal dietary guidelines and the advice of the American Academy of Pediatrics. The U.S. government, it continued, should seek further review of – and changes to – the document.
"Milk is the original nutritional superfood, yet the WHO is committed to a position that would discourage the consumption of milk and milk products," said Jim Mulhern, president and CEO of NMPF.  "We appreciate the Administration's recognition that it cannot support an international guideline that undermines the critical role dairy foods play in early childhood health and development."
The WHO guidance document will be presented to the World Health Assembly (WHA) later this month, despite repeated requests from the dairy industry to alter the proposal. Two different revisions made to the original version failed to adequately address its underlying problems.
---