FARM Releases More Version 3.0 Materials
May 6, 2016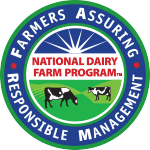 The Farmers Assuring Responsible Management (FARM) Program continues to release new and updated materials for Version 3.0 of the program. Newly available materials include the Veterinarian-Client-Patient Relationship form, the Dairy Cattle Care Training and Ethics Agreement, and an Emergency Contacts poster. They can be found on the homepage of the FARM Program website.
Other Version 3.0 materials will be made available on a rolling basis throughout the year so that producers have what they need before implementation of Version 3.0 begins in 2017. Still in development are the FARM Self-Assessment Form and Animal Care Reference Manual, among other materials.
FARM is also partnering with the Beef Checkoff-funded Beef Quality Assurance (BQA) program to develop a stockmanship training video to be released later this year.