NMPF Now Accepting Applications for Scholarship Program
February 05, 2014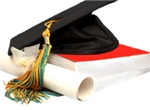 In an effort to support future leaders of the dairy industry, NMPF is accepting applications for its 2014 scholarship program.
Each year, NMPF allocates monies toward scholarships for the purpose of supporting graduate students actively pursuing dairy-related fields of research that will directly benefit milk marketing cooperatives and the U.S. dairy industry at large. In past years, the average scholarship awarded has been $6,000.
Graduate students from a variety of academic disciplines serving the dairy industry have received scholarships from NMPF in recent years. General research areas which have provided useful information to our milk marketing cooperatives include, but are not limited to:
Agriculture Communications
Animal Health
Animal and/or Human Nutrition
Bovine Genetics
Dairy Products Processing
Dairy Science
Economics
Environmental Science
Food Science
Food Safety
Herd Management
Marketing and Price Analysis
Completed applications must be received by NMPF no later than April 4, 2014. Applications are available on the NMPF website.
The NMPF Board of Directors will select the winning applicants in June 2014. The winners will be notified soon thereafter. For more information, please visit the NMPF website or contact Beth Briczinski at 703-243-6111 or bbriczinski@nmpf.org.
---
NMPF Urges Focus on Dairy in Diets at Federal Guidelines Hearing
February 05, 2014

The federal government has begun a year-long process of updating its guidelines for what Americans should eat. NMPF urged the advisory panel working on the next edition of the government's basic nutrition advice to continue recommending three servings of dairy products a day for most Americans.

"Dairy foods are uniquely nutrient-rich and virtually irreplaceable in the diet if we want to meet nutrient recommendations," Beth Briczinski, Vice President for Dairy Foods & Nutrition, said. "We strongly urge the (Dietary Guidelines Advisory Committee) to maintain the current recommendation of three daily servings of dairy, and to focus on the serious public health problem of under-consumption of milk and dairy products."

Briczinski reminded the group that milk, cheese, and yogurt contribute more than half the calcium and vitamin D in the American diet, and are the number-one source of seven other essential nutrients in children's diets: phosphorus, magnesium, potassium, vitamins A, B12, D, and riboflavin.

"Even if calcium levels can be maintained with alternative foods, the levels of other nutrients such as protein, potassium, and vitamin D are adversely affected," she said.

Briczinski told the panel research published since 2010 has strengthened the case that dairy helps reduce the risk of several chronic diseases, "The good news is that if people who under-consume dairy would add even one serving a day, that would bring average daily intakes of Americans much closer to meeting Dietary Guideline recommendations," she said.

Briczinski spoke at the second of two days of hearings on the 2015 edition of the Dietary Guidelines for Americans. The guidelines are issued jointly by the departments of Agriculture, and Health and Human Services every five years.
---
Raw Milk Bills in State Legislatures Gain Attention
February 05, 2014

The month of January is when many state legislatures convene their new sessions and, as has been the case in recent years, that means a rash of state-level bills to legalize the sales of raw milk. NMPF has offered scientific counsel to several states where such legislation is pending, including recently in the state of Maryland.

At a January hearing in Annapolis, Vice President for Dairy Foods & Nutrition Beth Briczinski reminded the health and government operations committee of the Maryland House that every major health organization in the country discourages consuming raw milk, including the Food and Drug Administration.

"We pasteurize milk for a reason," Briczinski told the legislators. "Raw milk is a key vehicle in the transmission of human pathogens including E. coli, Campylobacter, Listeria and Salmonella. The state should not create new opportunities for these bacteria to make people sick."

Briczinski also discounted the supposed health benefits of raw milk often touted by advocates and the media. "No claim related to the purported health benefits of raw milk has been substantiated in any of the medical literature," she said. "The only scientific consensus is that raw milk can cause serious illnesses and hospitalizations, and can result in life-long negative health complications and death."

Currently, 30 states allow distribution of unpasteurized milk, which is also where nearly 75 percent of raw milk-associated outbreaks have occurred. Americans have become ill after consuming raw milk from numerous sources, including cow-share programs and raw milk producers who are licensed, permitted, or certified.
---
European Union Raises Concern in Pursuit of Geographical Indications
February 05, 2014

Through its membership in the Consortium for Common Food Names (CCFN), NMPF strongly supports efforts designed to shine a spotlight on European attempts to monopolize use of many common food names. Two particularly egregious actions took place in the past couple weeks that drew fire from CCFN.

The most recent was a United Kingdom (UK) appeal court's ruling declaring that only yogurt made in Greece could be labeled as "Greek Yogurt." The ruling was issued in response to a court case brought against a U.S.-based company over its sale in that market of "Greek Yogurt." The European Union (EU) maintains a list of protected terms known as geographical indications (GIs), but "Greek Yogurt" does not appear on that list of GIs, nor is it currently even under consideration by the EU authorities for registration as a GI. Despite that, the court still found that the U.S. company was not permitted to sell "Greek Yogurt" in the UK market. This is yet another example of the European crusade to limit the use of many common food names that can trace their roots back to a regional linkage. This also builds on a statement last fall by the Greek authorities that they intend to use the U.S.-EU FTA negotiations to impose similar restrictions on U.S. usage of the term "Greek Yogurt."

The other major development was the EU's decision two weeks ago to allow Denmark to move forward with an application for a GI that would grant it exclusive use of the name "Havarti" in the EU. The decision is noteworthy because the term not only is used widely around the world, but also because there is a Codex Alimentarius international product standard for Havarti. In the United States alone, Havarti cheese is produced by more than 40 companies in a dozen states.
---
REAL® Seal Buyers Guide Debuts
February 05, 2014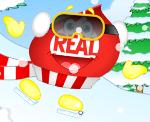 Dairy marketers that make, sell, or distribute foods composed of real American milk can tout their offerings in the new Buyer's Guide on the new, consumer-oriented REAL® Seal website.
The guide, the latest REAL® Seal innovation, is designed to make it easy for consumers to find stores, restaurants and brands that feature products made from cows on U.S. dairy farms. There are categories for manufacturers, distributors, retailers, wholesalers, restaurants, and more. Listings include a company's name, address, and telephone number, along with an email contact.
To be included, email REAL® Seal Administrator Carol O'Connell at info@realseal.com. She will validate those who meet the guidelines for using the REAL® Seal and add them to the Buyers Guide.
NMPF took over management of the REAL® Seal in 2012 and has been promoting the seal heavily on the internet and in social media. In February, these efforts will focus on Valentine's Day and the winter Olympic Games. A new YouTube video reminds the public that foods made with real dairy products are a good complement to winter sports.
---
House Republicans Announce Standards for Immigration Reform
February 05, 2014

In a major step towards finding a political pathway to address the controversy surrounding immigration reform, the House Republican leadership issued last week a set of immigration reform standards. The reform standards include a provision for which NMPF has advocated strongly: the granting of legal status to undocumented workers in agriculture.

The standards call for the creation of a legalization program that does not include a special path to citizenship for agriculture workers, as is provided in the Senate legislation adopted last year. However, the standards do not bar these individuals from adjusting their status to "Lawful Permanent Resident" (i.e. a Green Card holder) through family or employment, once they have gained legal status under this program. The standards also call for enforcement and border security with verifiable triggers to be reached before any legalization can begin.

While the standards outlined by the House Republican leadership specifically cite the importance of ensuring agriculture's access to a temporary workforce, the document does not address specific measures that would ensure that farmers could maintain the current workforce.

"It is imperative that any legislation provide incentives to help farm workers stay at the farm rather than leave the farm to pursue employment opportunities that may be available to them with their newly granted legal status," said Jim Mulhern, President and CEO of NMPF.

"NMPF views this announcement as an important step in the effort to improve and revamp our immigration system. Importantly, the standards released last week allow for the potential of achieving the primary goals of legalizing the undocumented in our current workforce and creating a future flow of agriculture workers," Mulhern said.

In related news, NMPF, through the Agriculture Workforce Coalition (AWC), is working with the Partnership for a New American Economy, a coalition that brings together more than 500 Republican, Democratic, and Independent mayors and business leaders who support immigration reform as a way of creating jobs for Americans today. Through this joint effort, NMPF and the AWC will expand their outreach efforts on Capitol Hill and in the public to advance needed reforms in immigration with regards to agriculture.
---
Compromise Farm Bill Creates Margin Insurance Program
February 05, 2014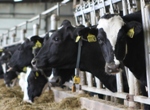 When two years of Congressional wrangling over the farm bill and the federal dairy program finally ended this week with Senate approval of the measure, no one, including milk producers, got exactly what they wanted. But the $956 billion, 950-page bill does feature the most significant rewrite of dairy policy in more than a generation, through the creation of a new margin insurance program.
"Despite its limitations, we believe the program will help address the volatility in farmers' milk prices, as well as feed costs, and provide appropriate signals to help address supply and demand," said Jim Mulhern, President and CEO of NMPF. In the end, the bill, given up for dead more than once, passed both the House and Senate with sizable margins, and is expected to be signed by President Obama on Friday.
Once it became apparent that House Speaker John Boehner would not allow the consideration of a farm bill containing a market stabilization component, NMPF worked intensively in the past three weeks to come up with an alternative system to discourage excessive milk production.
Mulhern noted that by placing a limit on how much future milk production growth can be insured, "the measure creates a disincentive to produce excess milk. The mechanism used is not what we would have preferred, but it will be better than just a stand-alone margin insurance program that lacks any means to disincentivize more milk production during periods of over-supply."
He said that an important change from the MILC program is that the new margin protection plan "doesn't discriminate against farms of differing sizes, or preferentially treat those in differing regions."
The dairy title also requires the Agriculture Department, when margins shrink dramatically, to purchase finished dairy products, stimulating demand when dairy farmers need it most. To avoid displacing commercial sales, these products would be donated to food banks or other low-income food programs.
The bill also continues three additional dairy programs through 2018: the dairy check-off program, forward pricing and the Dairy Indemnity Program. A detailed explanation of all the dairy provisions in the farm bill is posted on the NMPF website.
The overall farm bill also contained:
A major rewrite of commodity programs, with an end to direct payments, but no new caps on how much government help individual farms can receive;
An $8 billion cut in food stamps and $23 billion in savings over all, but not enough cuts to satisfy many conservative lawmakers; and,
Desperately needed disaster assistance for livestock farmers, but no relaxation of country-of-origin labeling rules or protection from restrictive state animal welfare laws.
The final dairy package represents a sea change in how the federal government buffers producers in hard economic times. It eliminates three ineffective programs—price supports, the Dairy Export Incentive Program and the Milk Income Loss Contract program—and replaces them with the voluntary, new margin insurance plan. Margin insurance was one of two pillars of the Dairy Security Act, conceived by NMPF after a more than a year of consultation with farmers in the wake of the disastrous 2008-09 recession.
The farm bill requires the margin protection program to be established no later than September 1. NMPF will spend the coming months working closely with the Agriculture Department to ensure the new program is implemented in a farmer-friendly way.
---