NMPF Now Accepting Applications for Scholarship Program
February 5, 2014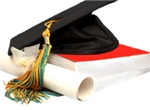 In an effort to support future leaders of the dairy industry, NMPF is accepting applications for its 2014 scholarship program.
Each year, NMPF allocates monies toward scholarships for the purpose of supporting graduate students actively pursuing dairy-related fields of research that will directly benefit milk marketing cooperatives and the U.S. dairy industry at large. In past years, the average scholarship awarded has been $6,000.
Graduate students from a variety of academic disciplines serving the dairy industry have received scholarships from NMPF in recent years. General research areas which have provided useful information to our milk marketing cooperatives include, but are not limited to:
Agriculture Communications
Animal Health
Animal and/or Human Nutrition
Bovine Genetics
Dairy Products Processing
Dairy Science
Economics
Environmental Science
Food Science
Food Safety
Herd Management
Marketing and Price Analysis
Completed applications must be received by NMPF no later than April 4, 2014. Applications are available on the NMPF website.
The NMPF Board of Directors will select the winning applicants in June 2014. The winners will be notified soon thereafter. For more information, please visit the NMPF website or contact Beth Briczinski at 703-243-6111 or bbriczinski@nmpf.org.