President Obama Signs Bill Creating National System for Labeling Biotech Foods
August 02, 2016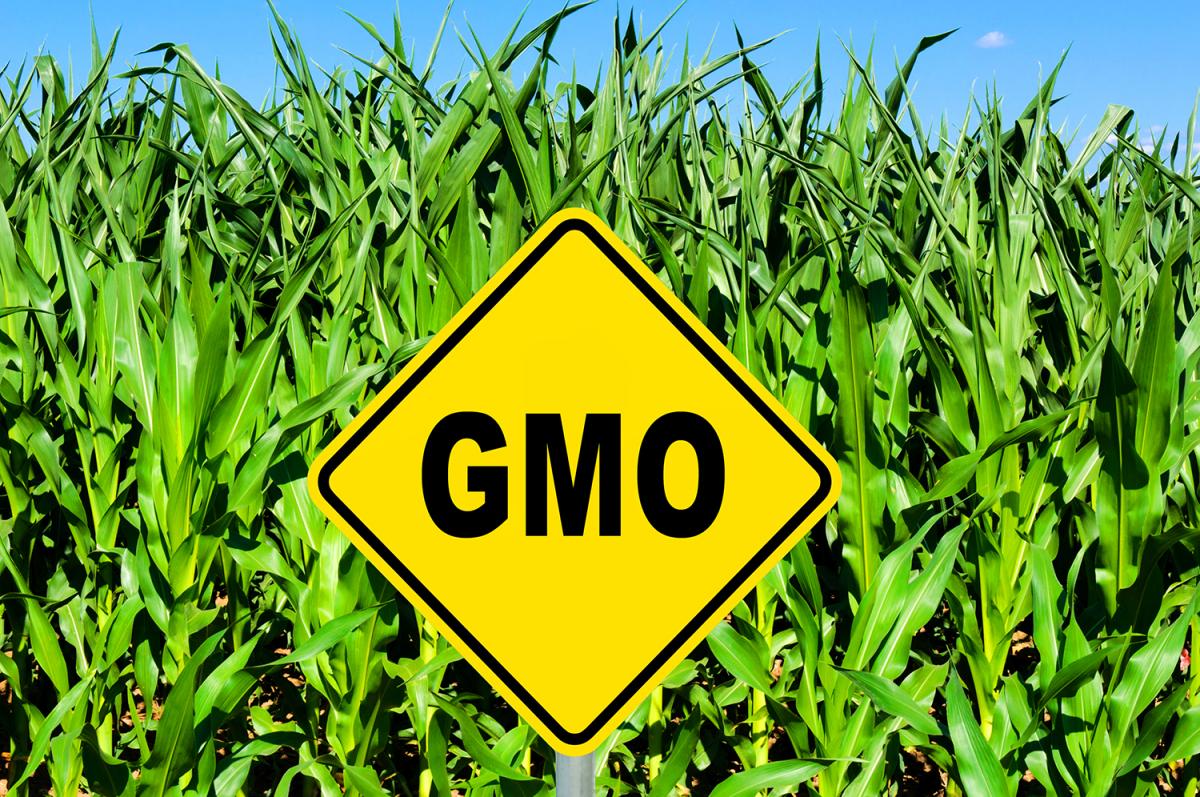 A bill that would create a national system for labeling foods produced using biotechnology has officially become law, preempting any state or local mandates from being implemented, and laying the groundwork for federal rules to provide information to consumers about foods containing biotech ingredients.
Last Friday, President Barack Obama signed S. 764, ending a more than two-year endeavor by the food and agriculture industry to find a workable solution to an issue that has affected stakeholders throughout the food supply chain. NMPF was heavily involved in the effort to build support for an effective national labeling system that provides factual information and avoids stigmatizing terminology – a goal achieved through this new law. President Obama's signature officially halts a Vermont law that would have not only created its own statewide labeling system, but also would have forced national food companies to comply with its mandate. NMPF has long said that the Vermont law would lead to a confusing and costly patchwork of different state policies.
Earlier in July, the House of Representatives joined the Senate in passing a bill directing USDA to create federal standards for labeling biotech foods. The new law provides that foods containing ingredients made with biotechnology convey this information through one of three alternatives: using a QR code, through text or a symbol on the package, or a link to a website where consumers can go for more information.
Specific to the dairy sector, the law makes clear that milk and meat from animals that consume feed grown from biotech seeds are not subject to the labeling disclosure provisions because the feed does not affect the milk or meat. NMPF advocated strongly for this provision throughout the legislative process.
The bill passed the House on July 14 with wide bipartisan support. That action came after a vote July 7 in the Senate, following months of negotiating a compromise that would please both parties. Through the strong leadership of Sens. Pat Roberts and Debbie Stabenow of the Senate Agriculture Committee, lawmakers were able to reach an agreement just days before the Vermont law was set to go into effect.
"The biotech food labeling bill is a resounding rejection of activists who have been working for years to undermine consumers' understanding of the safety of food biotechnology," NMPF President and CEO Jim Mulhern said following the House decision.
The issue now moves into the regulatory arena. The Department of Agriculture will begin the rulemaking process, including drafting rules for how the bill will be implemented in the marketplace, and holding an open comment period. NMPF will remain engaged throughout the process, which could take until at least 2018.
---
NMPF Maintains Focus on Dairy Results While Trade Debate Rages
August 02, 2016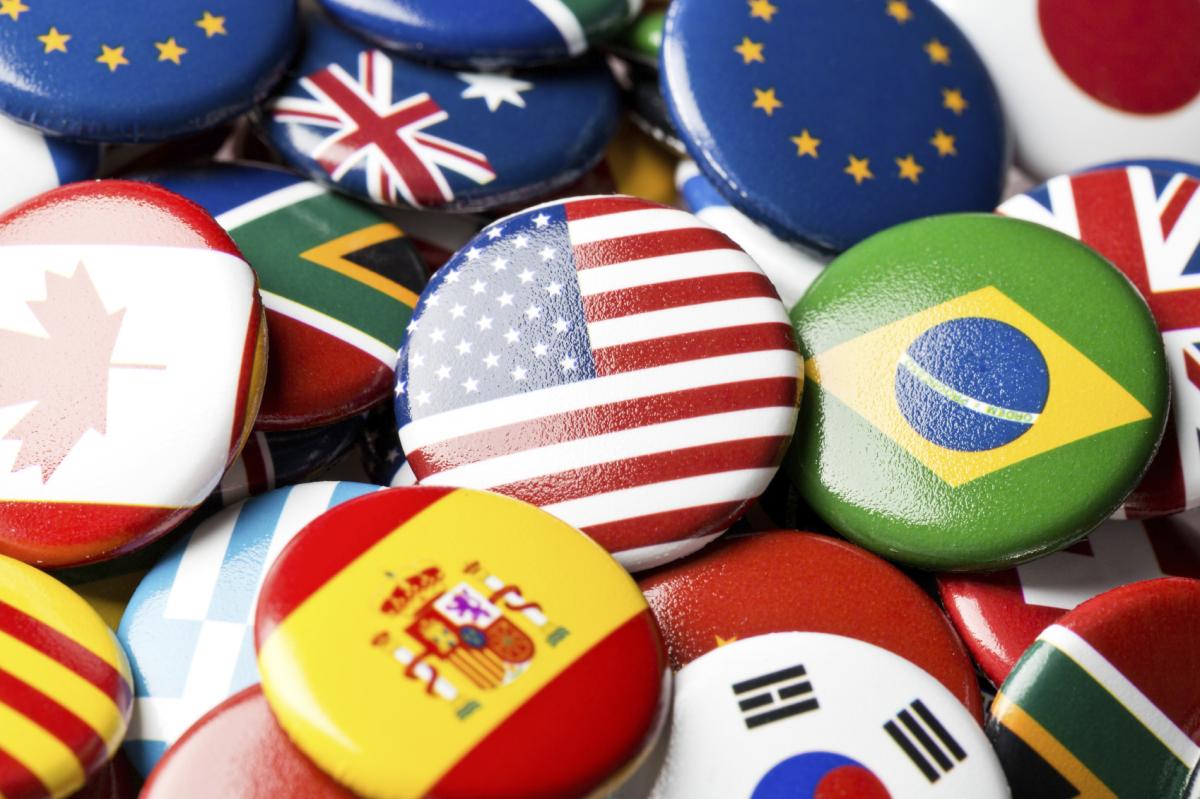 Speculation continues to grow over both the post-Brexit future of the Trans-Atlantic Trade and Investment Partnership (TTIP), and the shifting congressional outlook for the Trans-Pacific Partnership (TPP). Despite the uncertain prospects for action on both measures, NMPF remains engaged in advancing the interests of the nation's dairy farmers regarding both potential free trade agreements.
TTIP negotiations continue despite the United Kingdom's vote in June to leave the European Union. At present it is unknown exactly how the commonwealth's decision will affect the EU's focus on TTIP talks. However, the Obama Administration continues to work toward the goal of concluding the agreement before the President leaves office in January. U.S. Trade Representative Michael Froman plans to meet with his EU counterpart Cecilia Malmstrom sometime in mid-September to assess the state of progress in TTIP discussions during the remaining months of 2016.
NMPF remains extremely concerned about the lack of progress in addressing the major policy and regulatory barriers behind the $1.5 billion dairy trade deficit with the EU, and continues the fight to create a more balanced outcome for the U.S. dairy industry. The regulatory restrictions of concern include the EU's geographical indications strategy of seeking to ban the use of common cheese names that have long been considered generic around the world. The organization continues to insist that American producers have every right to use common names like parmesan, feta, asiago and others. This sentiment was echoed by the Wine Institute and the North American Meat Institute during a panel moderated by NMPF staff last month as part of the U.S. Agricultural Export Development Council meeting.
With TPP facing an uncertain future, NMPF continues to stress the importance of enforcing the rules set out in the agreement in order for dairy farmers to realize its true benefits. As part of that message, NMPF has expressed concerns that Canada's proposed "National Ingredient Strategy" announced this month by Canadian producers and processors appears designed to intentionally discourage use of U.S. dairy exports, and to create policy incentives encouraging the use of Canadian milk instead, thus undermining the gains expected to result from TPP. NMPF believes such maneuvering must be curtailed to ensure compliance with both existing trade obligations and new commitments agreed to as part of TPP.
---
NMPF Working with Congress, USDA to Explore Federal Assistance for Dairy Farmers
August 02, 2016

The challenge of helping farmers make ends meet during a period of globally depressed milk prices has led to a series of conversations between NMPF, lawmakers on Capitol Hill, and the U.S. Department of Agriculture about possible ways to assist dairy producers in 2016.

National Milk has consulted with a number of lawmakers in the Senate and House who are interested in helping their dairy farmer constituencies. Late last month, more than 60 senators and representatives sent a letter to Secretary Tom Vilsack highlighting the financial threat facing many operations, and requesting federal assistance from the U.S. Department of Agriculture.

"We appreciate the support expressed by members of the House and Senate to help America's dairy farmers during this prolonged period of low milk prices," said NMPF President and CEO Jim Mulhern. "We will continue working with USDA in an effort to identify areas of possible assistance."

Dairy farm income in the United States is down 40 percent from 2014, dropping in 2016 to the lowest level in at least six years.
---
CWT-Assisted Member Export Sales Contracts Total 8.4 Million Pounds in July
August 02, 2016

Cooperatives Working Together member cooperatives captured 29 contracts to sell 1.993 million pounds of American-type cheese, 5.016 million pounds of butter and 1.411 million pounds of whole milk powder in July. These products will go to customers in Asia, Central America, the Middle East, North Africa and Oceania. The product will be shipped from July through November 2016.
In the first seven months of 2016, CWT assisted members in winning export sales contracts totaling 30.090 million pounds of American-type cheese, 10.366 million pounds of butter (82% milkfat) and 22.948 million pounds of whole milk powder for customers in 21 countries on five continents. The sales are the equivalent of 678.497 million pounds of milk on a milkfat basis.
Assisting CWT member cooperatives gain and maintain world market share through the Export Assistance program in the long-term expands the demand for U.S. dairy products and the U.S. farm milk that produces them. This, in turn, positively affect all U.S. dairy farmers by strengthening and maintaining the value of dairy products that directly impact their milk price.
The amounts of dairy products and related milk volumes reflect current contracts for delivery, not completed export volumes. CWT will pay export assistance to the bidders only when export and delivery of the product is verified by the submission of the required documentation.
All cooperatives and dairy farmers are encouraged to add their support to this important program. Membership forms are available on the CWT website.
---
NMPF Suggests USDA Changes to Organic Livestock Requirements Should Reflect FARM Animal Care Program Standards
August 02, 2016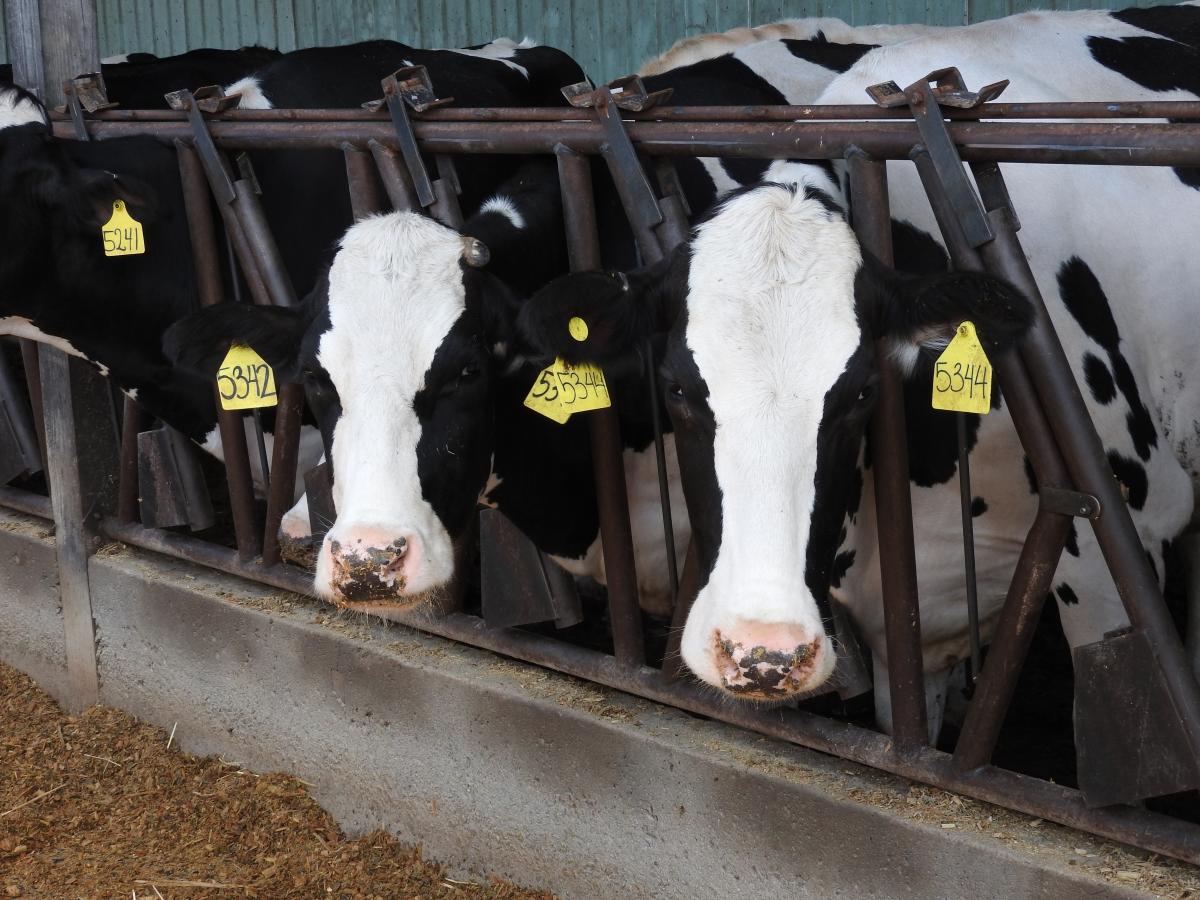 In response to the Agriculture Department's request for comment on proposed changes to organic livestock production requirements, National Milk responded that the changes fall short of standards already employed by the National Dairy Farmers Assuring Responsible Management (FARM) Animal Care Program.
USDA announced it was inviting comments on its proposal in April, saying the changes would ensure the consistent application of USDA organic regulations to maintain confidence in organically produced animal products. Following USDA's request, NMPF responded in mid-July with more than 15 pages of comments highlighting technical changes, additions and deletions that would align the USDA's program with FARM.
In its comments, NMPF suggested alterations to USDA's proposal so that its guidelines are more consistent with those created by the FARM Program, a national on-farm education, evaluation, and verification program created by NMPF in 2009.
One of USDA's proposed standards requires the notation of lameness, but does not otherwise require action to alleviate the issue. NMPF suggested the rule be amended to include "protocols for prevention and treatment of lameness," which is a requirement under the FARM Program. NMPF also suggested that the USDA proposal on preventing leg lesions in cattle be more precise in attention to the monitoring, measurement and conformance to industry standards that prevent hock and knee injuries.
"The FARM Program has the same goals as the organic livestock proposal, and has the added benefit of years of ongoing efforts to improve its rigor and acceptance in the food market chain," said Jamie Jonker, NMPF's Vice President of Sustainability and Scientific Affairs.
---
NMPF Endorses Two Bills Related to Farm Nutrient Management Practices
August 02, 2016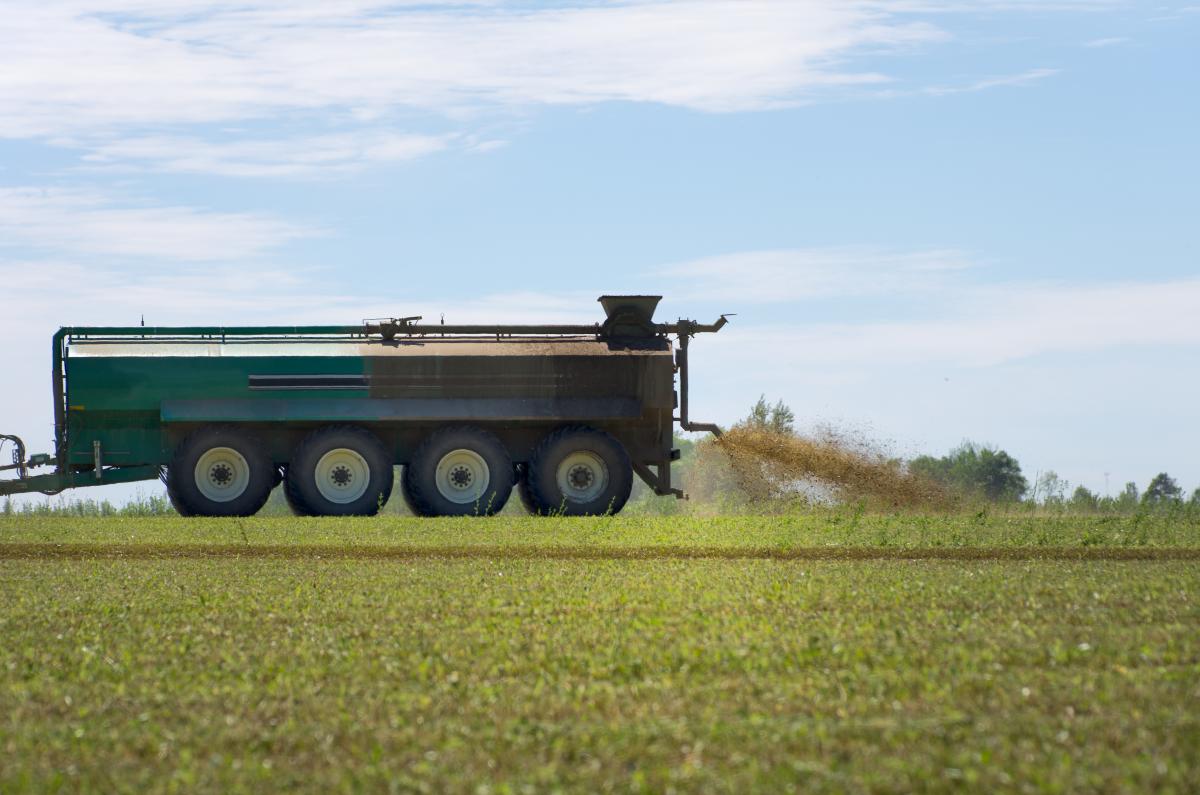 NMPF endorsed bipartisan legislation introduced in the House of Representatives last month that would clarify the exemption for dairy farms and other producers from jurisdiction under the Resource Conservation and Recovery Act (RCRA).
The Farm Regulatory Certainty Act (H.R. 5685), sponsored by Rep. Dan Newhouse (R-WA), would make clear that the RCRA law, enacted in 1976 to govern solid wastes in landfills, is not intended to regulate agricultural operations like dairy farms. NMPF believes the RCRA statute has been used to inappropriately target agriculture, specifically dairy and livestock producers, even if they have demonstrated that they have been following approved plans for using manure as a fertilizer.
The new bill comes in response to litigation that claimed a group of farms had inappropriately handled and stored animal manure under the RCRA law, even though RCRA should not have governed such farming practices.
"This legislation would help address the growing confusion among farmers about the application of environmental regulations to their operations," said Jim Mulhern, president and CEO of NMPF. "The RCRA law was not intended to govern farms, and Congress needs to enact this bipartisan legislation to reinforce that point."
NMPF also endorsed Senate legislation introduced last month that would help dairy farmers increase their utilization of technologies that can improve water and air quality and maximize the value of nutrients. Introduced by Senators Sherrod Brown (D-OH) and Pat Roberts (R-KS), S. 3248 will modify Section 48 of the tax code to make biogas systems and nutrient recovery technologies eligible for an already-existing 30 percent investment tax credit to cover capital costs. A similar bill was introduced in the House in June.
This needed policy change will help dairy farmers to reduce their environmental footprint, both on their farms and in their communities.
---
NMPF Introduces FARM Environmental Stewardship Component to Measure Sustainability Practices
August 02, 2016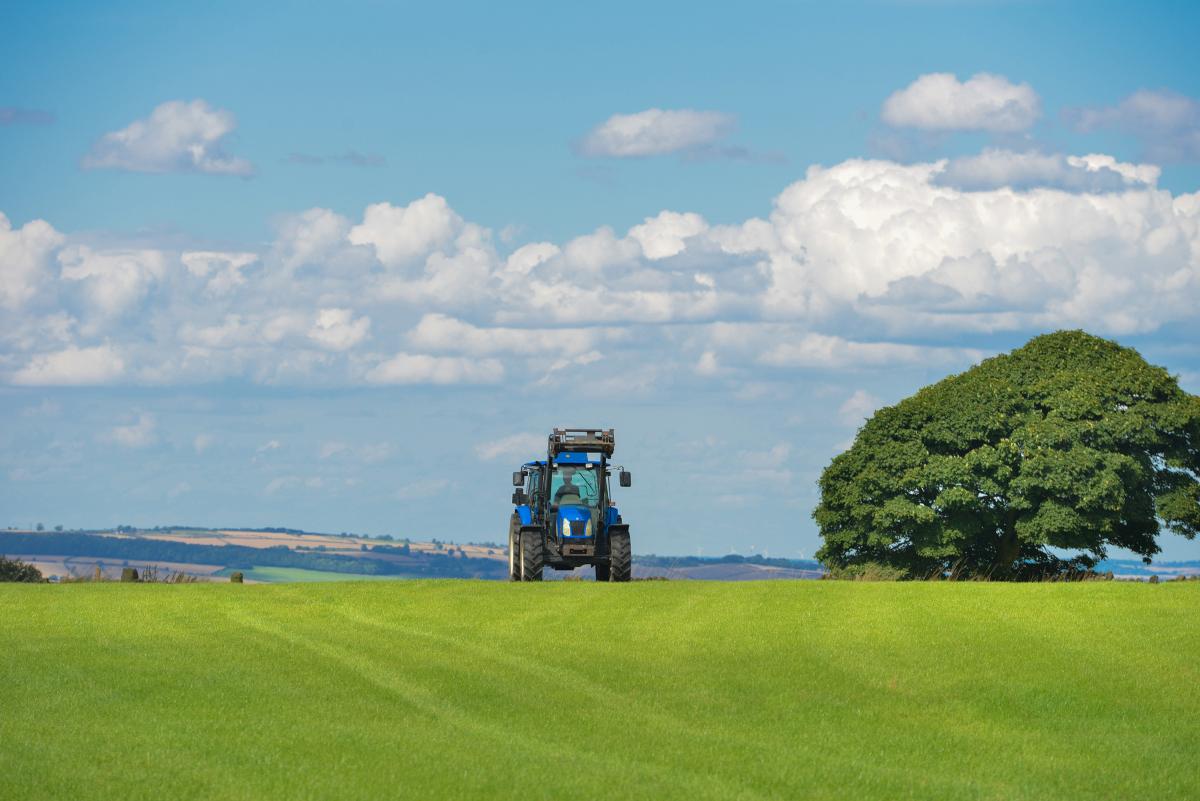 NMPF's Farmers Assuring Responsible Management (FARM) Program is assuming management of an environmental sustainability assessment module, the organization announced last month. Previously called Farm Smart and managed by the checkoff-funded Dairy Management Inc., the new FARM Environmental Stewardship will become a voluntary component under the overall FARM program umbrella.
The new offering will be available to interested cooperatives and proprietary processors in early 2017.
The FARM Environmental Stewardship module integrates the methodology and science of Farm Smart, a carbon footprint assessment tool created by the Innovation Center for U.S. Dairy. The Farm Smart science-based models are being fully integrated into FARM Environmental Stewardship, but will be updated in the future through a partnership between NMPF and the Innovation Center.
FARM Environmental Stewardship program will allow for the collection and dissemination of information on energy use and greenhouse gas emissions (GHG). The assessment will also help dairy producers identify potential efficiency gains and cost savings, offering them the ability to track progress in a secure, confidential platform.
FARM plans to release webinars, online tutorials, training materials and other resources for those interested in utilizing this new component. It will also be previewed at the first-ever FARM Program Evaluator Conference this November in Nashville, Tenn. More information can also be found on the FARM Program website.
---
FARM Program to Lead One-Day Session at 49th Annual AABP Conference
August 03, 2016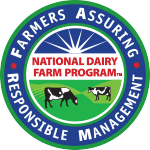 NMPF's Farmers Assuring Responsible Management (FARM) Program will host a full day of programming during next month's 49th annual conference of the American Association of Bovine Practitioners (AABP) in Charlotte, N.C.
On Sept. 16, FARM will lead a day-long session filled with panels and speakers who will discuss the critical role veterinarians play in responsible dairy cattle care. Panels will cover why the FARM Program was created, its recent successes and future goals, and the latest in animal health research.
The day-long session will begin with a panel featuring prominent industry leaders including NMPF President and CEO Jim Mulhern; Rick Smith, President and CEO of Dairy Farmers of America; Mike McCloskey, President of Select Milk Producers and Barb O'Brien, President of DMI and the Innovation Center for U.S. Dairy. These distinguished panelists will provide a grounding for attendees on why on-farm practices have become consumer trust issues and how proactive policies and programs, like FARM, are the key to the dairy community's long-term success.
The Friday session will also help AABP veterinarians realize their role in helping dairy producers understand and meet FARM Program guidelines, as well as learn how to respond proactively to customer expectations around animal care.
FARM Program Administrator and NMPF Chief of Staff Emily Meredith stressed the importance of the relationship between veterinarians and dairy farmers, saying: "We are grateful to AABP for allowing us to host a session and further engage the nation's veterinary leaders and discuss the future of the FARM Program."
---
Registration for First-Ever FARM Program Evaluator's Conference Now Open
August 03, 2016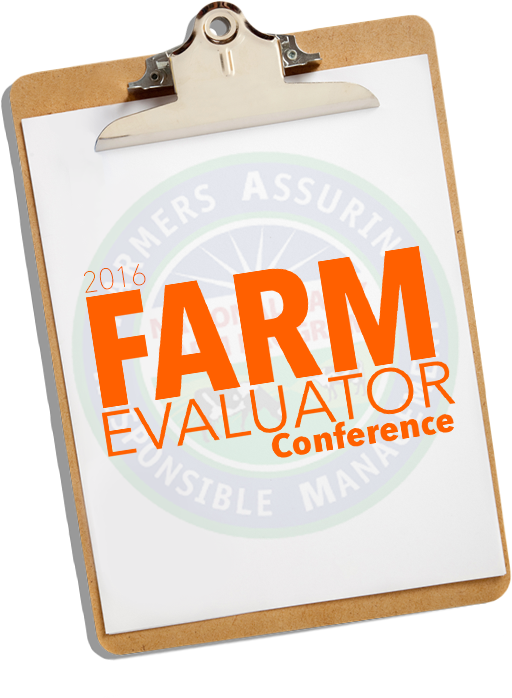 Registration is now open for the inaugural FARM Program Evaluator's Conference, a two-day event from November 2-3, 2016, in Nashville, Tenn., following NMPF's annual meeting Oct. 31-Nov. 2.
The event will provide professional development opportunities for the more than 370 trained FARM Program evaluators to network, hear from engaging speakers and interact with each other. Conference sessions will include discussions on the latest animal well-being research, crisis management and communications training, as well as round table discussions and interactive activities about FARM Program challenges and opportunities.
Attendees will also have the opportunity to participate in an optional stockmanship training hosted in partnership with the National Cattlemen's Beef Association's (NCBA) Beef Quality Assurance Program. This session teaches handling methods to improve gathering, sorting, chute work, parlor movement and transportation of dairy cattle. Attendees will learn how to reduce handling stress and discuss how producers can have a significant economic – as well as quality-of-life – advantage when applied on the farm.
Registration information and further details can be found on the FARM Program website.
---
Save the Date: NMPF Annual Meeting to be held in Nashville, October 31-November 2
August 03, 2016

This fall in Nashville, Tenn., NMPF will join the National Dairy Board and United Dairy Industry Association to host its joint annual meeting. From October 31-November 2, dairy industry leaders will get together and share in their common accomplishments and challenges, as well as discuss the best paths to follow for the industry's future. Registration information is online here.
Several prominent speakers will be featured at the 100th anniversary meeting of NMPF. Stuart Rothenberg, a leading political analyst, will share his humorous and captivating thoughts about the likely outcome of this year's historic presidential election, and what's at stake for the dairy industry.
Nina Teicholz is an investigative journalist and author of the New York Times bestseller "The Big Fat Surprise: Why Butter, Meat & Cheese Belong in a Healthy Diet." She will discuss how her research and book has upended the conventional wisdom on dietary fat and challenged the very core of nutrition policy.
Leigh Anne Tuohy, the inspirational subject from the real-life story and movie, "The Blind Side," will speak to luncheon attendees about recognizing the full potential of individuals in their communities and to find value in those who society has deemed valueless. The banquet entertainers will be the Last Bandoleros, a high-energy country-rock group.
Registration for this year's meeting will be made available later this week. In the meantime, be sure to view NMPF's Annual Meeting page for more information.
---
NMPF Announces 2016 Scholarship Winners
August 03, 2016

At their June meeting, the NMPF Scholarship Committee selected three graduate students to receive awards as part of the 2016 NMPF National Dairy Leadership Scholarship Program. These students are conducting research in areas that will benefit dairy cooperatives and producers.

Scholarships were awarded to:
Matthew Borchers, a PhD candidate in Dairy Systems Management at the University of Kentucky, who is studying the effect of housing environment on bedding bacterial profiles and immunological function of dairy cattle.
Brittany Shonka-Martin, a PhD candidate in Animal Science at the University of Minnesota, who is studying a comparison of feed intake, frame size, body weight, and production efficiency of ProCROSS versus Holstein cows.
Jennifer Spencer, a PhD candidate in Animal Physiology at the University of Idaho, who is studying the role of aspirin on prostaglandin secretion and alternative synchronization protocols to improve pregnancy rates in lactating dairy cows.
---
MPP Forecast – August
August 03, 2016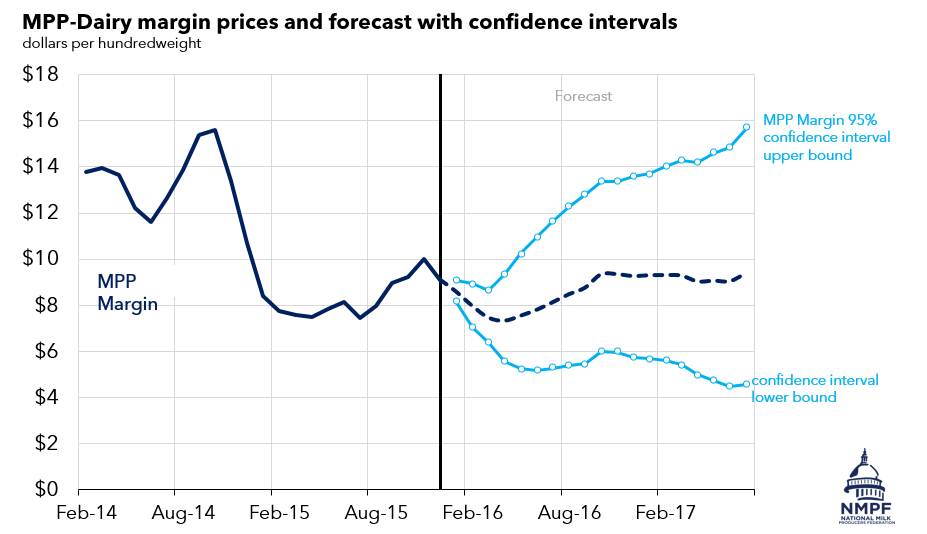 USDA announced in early August that the MPP margin for the May-June period fell to $5.76 per hundredweight, the lowest margin level since the program began in 2014. Early August futures for feed and milk prices indicate that MPP margins should rebound sharply from that level, with USDA's futures-based forecast projecting the bimonthly MPP margin to be approximately $7.50 per hundredweight for the July-August period, but rising to around $10 per hundredweight later in the year. The Department assigned a probability of only 15 percent or less that the bimonthly MPP margin will fall below the $8 coverage level during any period for the remainder of 2016 and through 2017. USDA's MPP margin forecasts are updated daily at: http://www.fsa.usda.gov/FSA/pages/content/farmBill/fb_MPPDTool.jsp.
Dairy farmers currently have from now until Sept. 30 to enroll in the Margin Protection Program for coverage in 2017, or to change their coverage level if they are already participating in MPP. NMPF's Future for Dairy website offers a variety of educational resources to help farmers select the desired coverage level: http://www.nmpf.org/margin-protection-program-2014-farm-bill.
---