Animal Agriculture Alliance Stakeholders Summit Set for Early May in Kansas City
April 09, 2015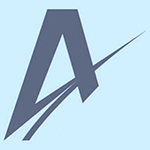 The Animal Agriculture Alliance will hold its 2015 Stakeholders Summit in Kansas City on Wednesday and Thursday, May 6-7. Dairy producers interested in attending can register through the organization's website.
Speakers will include Brad Scott, a partner in Scott Brothers Dairy Farms in Chino, California, who was featured in the television show Undercover Boss, and Dennis Dimick, executive editor of National Geographic, who oversaw the magazine's 2014 Future of Food series. Returning from last year are Jeff Fromm, author of Marketing to Millennials, and Feedstuffs' Andy Vance as moderator.
The Animal Agriculture Alliance helps consumers understand modern animal agriculture and seeks to expose those who spread misinformation about the industry. Jamie Jonker, NMPF Vice President of Sustainability & Scientific Affairs, serves on its board.
---
Joint ABI/ADPI Annual Meeting Set for Chicago April 26 – 28
April 09, 2015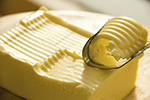 The joint annual conference of the American Butter Institute and the American Dairy Products Institute will be held Sunday through Tuesday, April 26 – 28, at the Hyatt Regency in Chicago.
One of the premier events of the year for butter and dairy ingredient marketers, the conference will cover topics including the challenge of nourishing a growing world population and the 2015 Dietary Guidelines for Americans, the government's primary nutrition advice for consumers. Panelists will include Janet Raddataz of Sargento Foods, Greg Miller from the National Dairy Council, and Tim Hunt from Rabobank. Also on the agenda are board meetings for both ABI and ADPI and a recognition lunch that will honor the 2015 ADPI Award of Merit winner and the Jim Page Memorial Scholarship recipient.
The meeting offers networking opportunities with more than 1,000 senior executives from manufacturers, marketers, suppliers, distributors and brokers of manufactured dairy products, as well as industry analysts, journalists, and key government officials. Registration is through the ADPI website.
---
2014 NMPF Activities and Accomplishments Report Now Available
April 09, 2015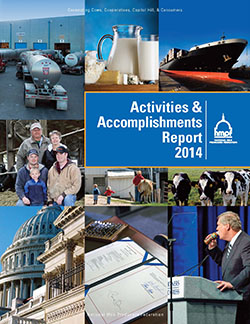 NMPF's latest Activities and Accomplishments Report is available on the organization's website. Published annually, the report is an account of NMPF's actions and achievements on all the issues it faced in the previous year.
The 2014 report covers the enactment and implementation of the Margin Protection Program – the most significant rewrite of federal dairy policy in a generation – as well as NMPF's efforts to press dairy-friendly policies in the areas of trade, immigration, the environment, and food safety. In addition, it covers efforts to strengthen NMPF's animal care program, rejuvenate the REAL® Seal, and continue the export assistance program Cooperatives Working Together, which played a key role in helping U.S. farmers amid 2014's steep, worldwide dairy price decline.
In an introduction to the report, President and CEO Jim Mulhern said NMPF last year "achieved precisely the focus, effort, and accomplishments that I had in mind when I became President."
---
CWT-Assisted Export Sales in 2015 Approach 50 Million Pounds of U.S. Dairy Products
April 09, 2015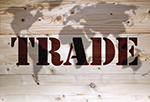 In March, Cooperatives Working Together helped its member cooperatives contract to sell 14.4 million pounds of American-type cheese and 5.9 million pounds of butter.
When added to sales contracted in January and February, the March sales bring the year to date 2015 totals to 23.1 million pounds of cheese and 24.3 million pounds of butter. Together, those sales will send the equivalent of 764 million pounds of milk on a milkfat basis to customers in 22 countries on five continents through September 2015.
Developed by NMPF, CWT is a voluntary export assistance program supported by dairy farmers producing 70 percent of the nation's milk. By moving U.S. dairy products into world markets, CWT helps keep domestic inventories and dairy farmer milk prices at reasonable levels.
---
NMPF to Feds: Keep "3-Every-Day" Recommendation for Dairy Foods
April 09, 2015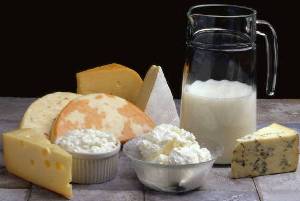 NMPF has urged the Departments of Agriculture and Health and Human Services to continue recommending at least three servings of dairy a day as part of the 2015 Dietary Guidelines for Americans.
At a March 24 hearing, Vice President of Dairy Foods & Nutrition Beth Briczinski reminded the agencies of dairy's nine essential nutrients and that three of four nutrients lacking in the American diet are found in milk.
"Knowing that the nutrient package of dairy foods is virtually irreplaceable in the diet," Briczinski said, "and that dairy consumption averages less than two servings a day, the Dietary Guidelines should at least continue to recommend three servings of dairy and, preferably, recommend Americans increase their current consumption of dairy foods."
"Most Americans would certainly benefit by adding one more serving of nutrient-dense dairy foods each day," Briczinski added. "This would go a long way toward improving essential nutrient intakes and help consumers achieve better diets and better health."
Briczinski testified during a public hearing on the proposed Guidelines. The final 2015 Dietary Guidelines for Americans will be issued later this year.
---
NMPF Thanks West Virginia Governor for Vetoing Raw Milk Bill
April 09, 2015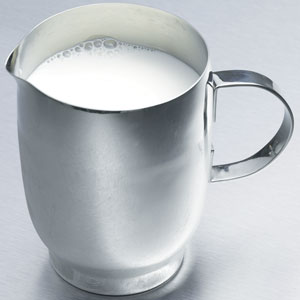 NMPF thanked West Virginia Governor Earl Ray Tomblin for vetoing legislation April 2 that would have allowed consumers in that state to obtain unpasteurized milk through herd-shares. NMPF urged a veto of SB 30 in a joint letter with the International Dairy Foods Association in March.
"NMPF and the nation's dairy farmers appreciate that Governor Tomblin sided with public health experts over raw milk advocates," said NMPF President and CEO Jim Mulhern. He urged legislatures in at least six other states with pending raw milk bills to follow West Virginia's lead.
"The link between consuming raw milk and foodborne illness has been well-documented, with evidence spanning nearly 100 years," Mulhern said. "At the same time, no claims of additional health benefits from drinking raw milk over pasteurized milk have been substantiated."
NMPF has led the dairy industry in opposing efforts to make raw milk more accessible to consumers. Unpasteurized milk is a key vehicle in the transmission of pathogenic bacteria including E. coli 0157:H7, Campylobacter, Listeria monocytogenes, and Salmonella.
---
Trade Policy Issues Draw Focus on Capitol Hill
April 09, 2015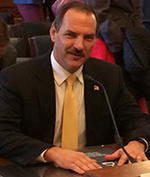 Mid-March and early April were active periods for NMPF on the trade front.
On March 18, Wisconsin dairy farmer and NMPF Board member Pete Kappelman testified on Capitol Hill about the need for favorable free trade agreements to sustain dairy export growth. The next day, NMPF joined major national and international dairy groups in stressing the importance of achieving favorable dairy market access in the Trans-Pacific Partnership.
Two weeks later, on April 2, NMPF joined the International Dairy Food Association and the U.S. Dairy Export Council in praising more than 75 House members who urged the Obama Administration to negotiate a strong market-access outcome for the U.S. dairy industry in the Pacific Rim trade agreement. The letter highlighted the need for a positive dairy result.
As head of NMPF's International Trade Committee, Kappelman represented the federation at the mid-March House Agriculture Committee hearing on the importance of trade to agriculture. He noted that since 2000, U.S. dairy exports have increased 625 percent – to a record $7.1 billion – and that exports are now "critical to the health of my farm and our dairy industry at large."
Kappelman, who is chairman of Land O'Lakes and a NMPF board member, said it is not a coincidence that this export growth occurred while the United States was implementing several free trade agreements, and that each of those was approved using Trade Promotion Authority.
Kappelman urged Congress to approve new TPA legislation in order to facilitate a favorable Trans-Pacific trade agreement. The TPA legislation is expected to be introduced in Congress next week. "Significant access to TPP's most protected dairy markets – Japan and Canada – is absolutely essential to us, and both of those countries have pointed to the importance of having TPA in place as TPP talks enter their final stage," he said.
A day after Kappelman's testimony, NMPF joined USDEC, IDFA, and national dairy organizations of Australia and New Zealand in pressing trade and agriculture officials of all three countries for "significantly increased dairy market access" with Japan and Canada in the Trans-Pacific Partnership negotiations.
In a joint letter, the organizations said TPP offered a historic opportunity to eliminate trade distortions and that access to the Japanese and Canadian markets should not be hindered by non-tariff barriers such as the European Union's aggressive stance on geographical indications.
Earlier this week, NMPF, USDEC, and IDFA commended 75 House members for advising U.S. Trade Representative Michael Froman and Agriculture Secretary Tom Vilsack that "winning an overall positive market access result for the U.S. dairy industry is critical to the success of the TPP negotiations."
The dairy groups said that dairy producers and processors agree on the importance of a balanced, positive TPP outcome for their industry and that Canadian and Japanese dairy market barriers must be addressed in any final TPP agreement.
---
Farm Programs Escape Axe in Congressional Budget Resolutions
April 09, 2015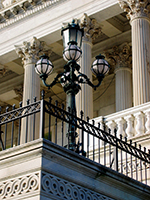 Efforts to target farm program spending in the congressional budget process sputtered out in March, as separate House and Senate budget resolutions made no significant changes in the farm bill approved early last year.
The House and Senate moved forward during the month with budget plans for fiscal year 2016. While initial proposals could have reduced funding for programs that benefit the dairy industry, the final Senate budget resolution required no additional cuts from agriculture and the House resolution included only very modest reductions.
In a letter protesting any dramatic changes in the farm bill's spending allocation, NMPF and other farm groups reminded congressional leaders that the farm bill and the new Margin Protection Program for dairy already reduced federal spending on agriculture.
A compromise House-Senate budget resolution for fiscal year 2016 remains questionable. Regardless, programs benefiting dairy farmers are likely protected.
---
Congress Focuses on GMO Food Debate as New Voluntary Labeling Law is Introduced
April 09, 2015
The issue of labeling foods made with genetically modified ingredients took center stage on Capitol Hill as March drew to a close.
On March 24, Vermont dairy farmer Joanna Lidback, below, and Land O'Lakes Chief Executive Officer Chris Policinski, above, were among six witnesses testifying on mandatory GMO labeling laws before the House Agriculture Committee. The following day, NMPF joined numerous other agriculture groups in endorsing new, bipartisan federal legislation establishing a protocol for food marketers wishing to voluntarily label foods with GMO ingredients.
Lidback said the need to build a viable small business led her family to embrace using genetically modified seeds for feed. "I also believe that biotechnology enables us to lessen the environmental impact that growing can have because less fertilizer and pesticides are used to grow an abundant crop," she said. If the marketplace forced her to use non-GMO feed grains – most of which would be certified organic – her farm's feed bill would more than double each month, from $5,328 to $12,000, Lidback added.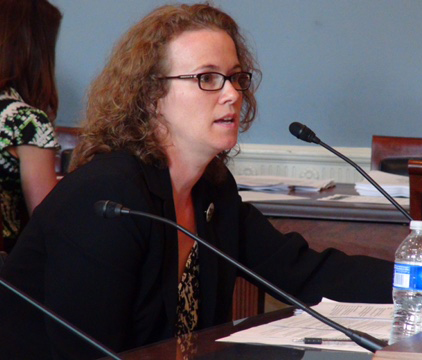 Lidback's family has 50 cows on 200 acres in northeast Vermont. Her state was the first to enact a mandatory GMO labeling bill, which is being challenged in court but scheduled to go into effect next year. Lidbeck testified on behalf of Agri-Mark, a dairy cooperative member of NMPF.
Policinski called mandatory GMO labeling "an effort to stigmatize a form of technology and attempt to drive it out of the marketplace." He said a state-by-state patchwork of mandatory GMO labeling laws "would be a logistical nightmare, creating dozens of different standards, different definitions, and different exemptions."
A better approach, he said, would be voluntary national labeling, which would respect both the consumer's right to choose in the marketplace but also a farmer's right to choose a safe, proven technology.
The day after the committee hearing, a bipartisan group of 17 House members reintroduced the Safe and Accurate Food Labeling Act, under which the Food and Drug Administration would set national standards for companies wishing to label their products as either containing or not containing genetically modified ingredients.
NMPF immediately endorsed the bill. "Rather than create a confusing patchwork of state policies, this federal legislation would establish uniform rules and a national certification program for foods that have been produced without bioengineering," said NMPF President and CEO Jim Mulhern. "If food companies wish to voluntarily label their products as GMO-free, this legislation lets them do it."
---