NMPF Thanks West Virginia Governor for Vetoing Raw Milk Bill
April 9, 2015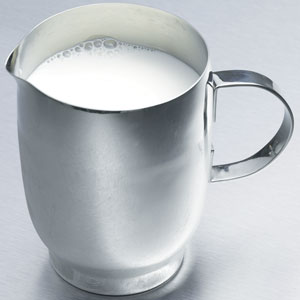 NMPF thanked West Virginia Governor Earl Ray Tomblin for vetoing legislation April 2 that would have allowed consumers in that state to obtain unpasteurized milk through herd-shares. NMPF urged a veto of SB 30 in a joint letter with the International Dairy Foods Association in March.
"NMPF and the nation's dairy farmers appreciate that Governor Tomblin sided with public health experts over raw milk advocates," said NMPF President and CEO Jim Mulhern. He urged legislatures in at least six other states with pending raw milk bills to follow West Virginia's lead.
"The link between consuming raw milk and foodborne illness has been well-documented, with evidence spanning nearly 100 years," Mulhern said. "At the same time, no claims of additional health benefits from drinking raw milk over pasteurized milk have been substantiated."
NMPF has led the dairy industry in opposing efforts to make raw milk more accessible to consumers. Unpasteurized milk is a key vehicle in the transmission of pathogenic bacteria including E. coli 0157:H7, Campylobacter, Listeria monocytogenes, and Salmonella.