NMPF Establishes Priorities for NAFTA Modernization Process
June 06, 2017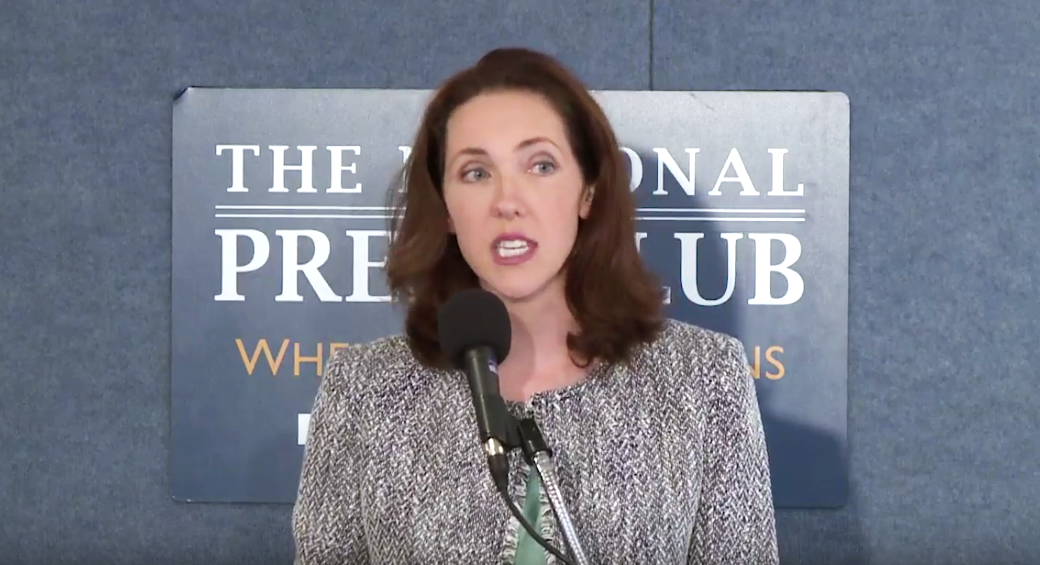 Since the beginning of 2017, NMPF has been helping to shape the focus of discussions over the modernization of the North American Free Trade Agreement (NAFTA). In May, the Trump Administration formally launched that process by notifying Congress that it plans to proceed with a renegotiation of the 24-year-old trade pact. NMPF will actively participate in that process through the submission of recommendations on U.S. dairy farmer priority areas, meetings with administration officials and participation in a high-profile NAFTA hearing at the end of June.
As this multi-year effort begins, NMPF's key message remains clear: Preserve opportunities created through NAFTA (particularly in Mexico); improve on the existing agreement through new rules that ensure a continued growth in commerce; and address remaining tariff and nontariff concerns related to Canada, including the elimination of the Canadian Class 6 and 7 pricing schemes hurting American dairy exports.
To amplify these messages, NMPF has engaged with Congress and the Trump Administration, while sharing its priorities at public discussions about the future of trade across North America. NMPF's Shawna Morris (right) spoke last month at a National Press Club event held by the Global Business Dialogue that focused on key areas of the NAFTA relationship. The event's focus aligned with NMPF's NAFTA goals: "Maintain Mexico; Crack Canada."
Also in May, the leaders of the Senate Agriculture Committee, Chairman Pat Roberts and Ranking Member Debbie Stabenow wrote to the U.S. Trade Representative (USTR) and U.S. Department of Agriculture (USDA), reinforcing NMPF's concerns about the impact of Canada's new Class 6 and 7 pricing systems. The letter asked Trump Administration officials to "evaluate all tools available to help mitigate any damaging effects that directly result from this program and allow U.S. dairy producers to compete with Canada on a level playing field."
---
NMPF Suggests Ways to Improve Dairy Exports in Key Markets
June 06, 2017

As the new Trump trade policy team settles into the U.S. Trade Representative's (USTR) office, NMPF has recommended ways the U.S. government can build on the positive trade balances that America's dairy sector already enjoys in many key foreign markets.

USTR, along with the Department of Commerce, asked NMPF and other stakeholders for input on the U.S. balance of trade with 13 partners: Canada, China, European Union (EU), Japan, India, Indonesia, Korea, Malaysia, Mexico, Switzerland, Taiwan, Thailand and Vietnam.

NMPF noted that of the 13 partners listed, the U.S. dairy sector has a trade surplus with 11, excluding only the EU and Switzerland. In total, the United States exports almost twice as many dairy products to the 13 partners as it imports. The U.S. dairy sector's top seven dairy export markets included six on the list: Mexico, Canada, China, Korea, Japan, Indonesia and Vietnam (Canada's inclusion on the list of top dairy export markets is misleading, given that a sizable portion of dairy ingredients imported into Canada for further processing are not consumed there, but are re-exported, often to the United States).

In its recommendation of how trade relations with these nations should be handled, NMPF stated that "any effort to achieve balanced trade by focusing on trade deficits must take into account that for some sectors, including ours, trade surpluses are already in place, and are generating benefits to American farmers, workers and companies. We would strongly support efforts aimed at removing tariff and nontariff barriers to trade that constrain even greater access for U.S. dairy exports. Trade policies aimed at such outcomes would drive further returns to our farm sector and rural communities across the country in particular."

In its country-specific submissions, NMPF focused on several priorities. These priorities are in line with the trade-promoting approach NMPF has advocated that the Trump Administration pursue, including:

· Preserving NAFTA and focusing modernization negotiations on safeguarding those economic sectors that have already been opened to free trade while creating more open trade in other areas, such as in Canada;

· Encouraging trade negotiations with various Asian trading partners, particularly Japan;

· Tackling barriers to U.S. exports that hold back the potential for even greater sales, such as:
Canada's habitual use of nontariff measures to distort dairy trade;
Misuse by the EU and Switzerland of geographical indications to seek to monopolize sales of common food products; and
India's long-standing refusal to engage in productive negotiations to reopen its dairy market despite benefiting substantially from unilateral access to the U.S. market under the U.S. Generalized System of Preference program.
This comment period provided the opportunity for NMPF to elaborate on many of the market-opening points conveyed to the Trump Administration since the beginning of 2017. NMPF will continue to share recommendations with the Administration to further expand dairy exports.
---
NMPF Helps Boost Start of "Undeniably Dairy" Campaign During June Dairy Month
June 06, 2017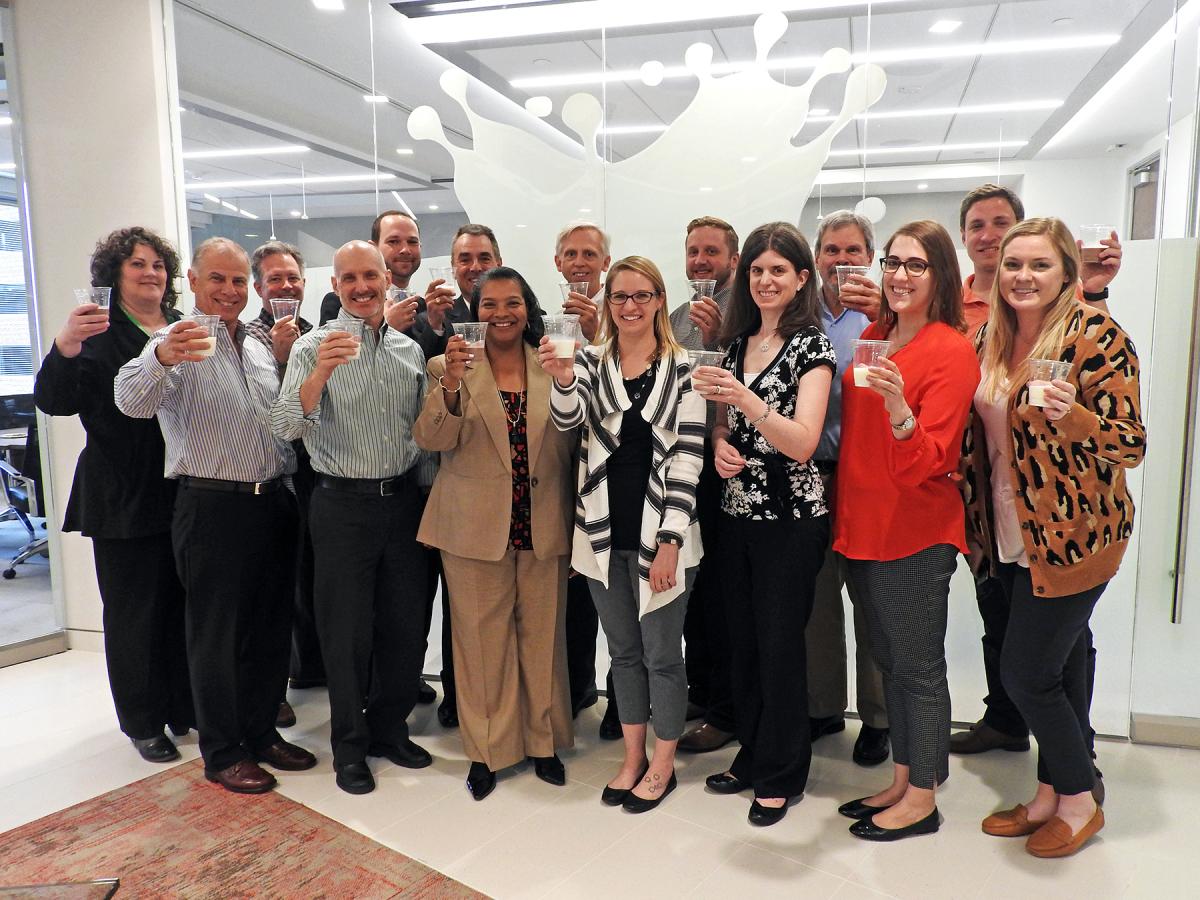 NMPF joined the U.S. dairy community in May to prepare for the formal launch this month of Undeniably Dairy, a new marketing campaign that celebrates the many benefits of dairy foods and dairy farming.
Undeniably Dairy, launched by the Innovation Center for U.S. Dairy in partnership with dairy farmers through their checkoffs, is a multi-year, multi-stakeholder initiative that brings the dairy community together to spark connections with consumers by sharing stories that build dairy trust and relevance. The campaign underwent a soft launch in mid-May, releasing several short videos promoting the many uses of dairy, and a new logo. NMPF has been actively promoting the campaign, from reserving a section of its website for Undeniably Dairy content, to sharing the videos on its social channels.
"Undeniably Dairy is about re-establishing the connection between the enjoyment of the product and the hard work and pride of the people who make it possible," said Beth Engelmann, chief marketing communications officer at Dairy Management Inc. "This campaign is unprecedented in that it unifies a vast and diverse dairy industry and array of dairy products behind a single platform."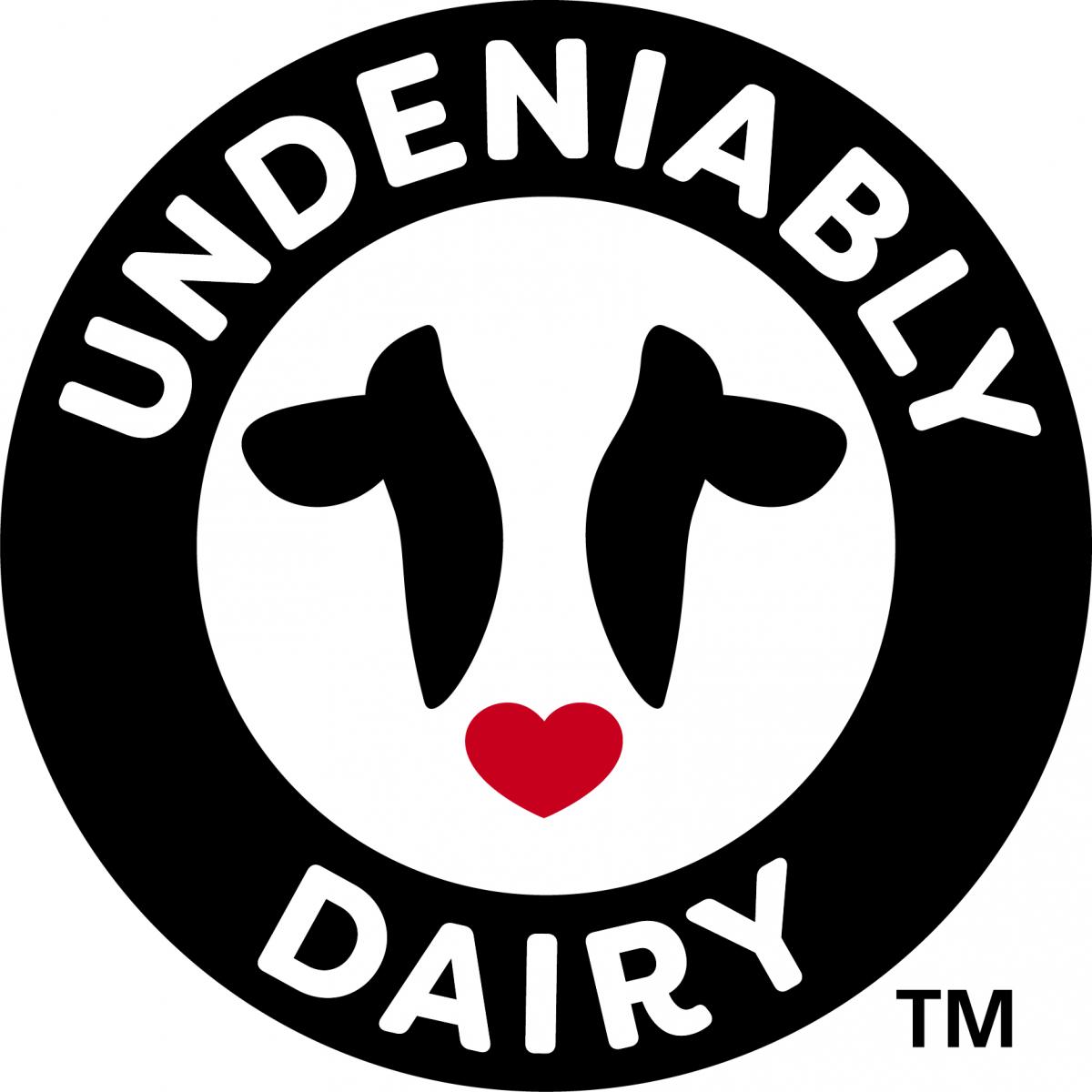 To celebrate the start of June Dairy Month and World Milk Day, the initiative formally kicked off June 1. NMPF shared a variety of facts about the positive nutritional contributions of milk during the launch. Throughout June, consumers will learn more through the campaign about how milk is responsibly produced, as well as farmers' commitment to their communities, through a partnership with the Food Network. The channel will air the "Dairy, Dairy, Dairy" commercial, along with a farm-to-table profile featuring farmers' commitment to animals and environmental stewardship.
Also in June, farmers will be featured at Upworthy, a website with a monthly audience of 20 million, by sharing emotionally compelling content. These stories include farmers' undeniable story of responsible production, economic and community contributions, and people's love of dairy for its taste, versatility and nutrition.
All relevant Undeniably Dairy social content is available through the Dairy Amplification Center for a link to share on your social channels (non-members can visit this site for information on how to join). Social media users can join the campaign by including the #UndeniablyDairy hashtag when sharing dairy- positive content. NMPF will continue to share fresh Undeniably Dairy content in celebration of June Dairy Month, in addition to highlighting farmers on social media and facts about America's favorite dairy products.
---
MPP Forecast: June
June 06, 2017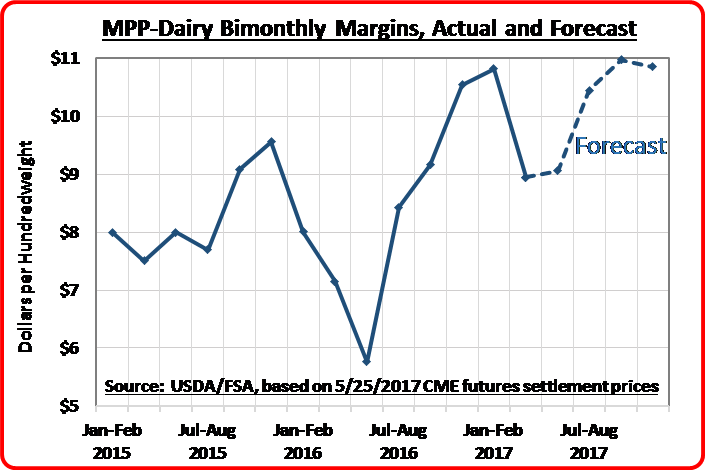 The U.S. average all-milk price dropped to $16.50 per hundredweight in April, an $0.80 decline from March, as reported by USDA's National Agricultural Statistics Service (NASS). This was the fourth straight monthly drop in the benchmark national milk price, driven by lower Class I and Class III federal order prices. The Class III price continued during the spring to come under pressure from milk production growth, which has increased domestic cheese production and stocks.
Compared to March, feed ingredient prices announced by NASS and USDA's Agricultural Marketing Service for April were lower for corn and soybean meal, but higher for alfalfa hay. These feed ingredient price changes were completely offset in the monthly Margin Protection Program (MPP) feed cost formula, which computed the same feed cost of $7.95 per hundredweight in April as it did in March. The MPP monthly margin for April was $8.55 per hundredweight, down from $9.35 per hundredweight in March. This created a bimonthly MPP margin for March-April of $8.95 per hundredweight, meaning there will be no payments for the second of the six two-month windows in 2017.
USDA's current MPP margin forecast, based on late May CME futures settlements, projects the margin will remain well above $8 per hundredweight during 2017, with virtually no probability that it will fall below the $8 level for the remainder of 2017. USDA's MPP margin forecasts are updated daily online. NMPF's Future for Dairy website offers a variety of educational resources to help farmers make better use of the program.
---
CWT Helps Member Co-ops Secure 9.6 Million Pounds of Export Sales
June 06, 2017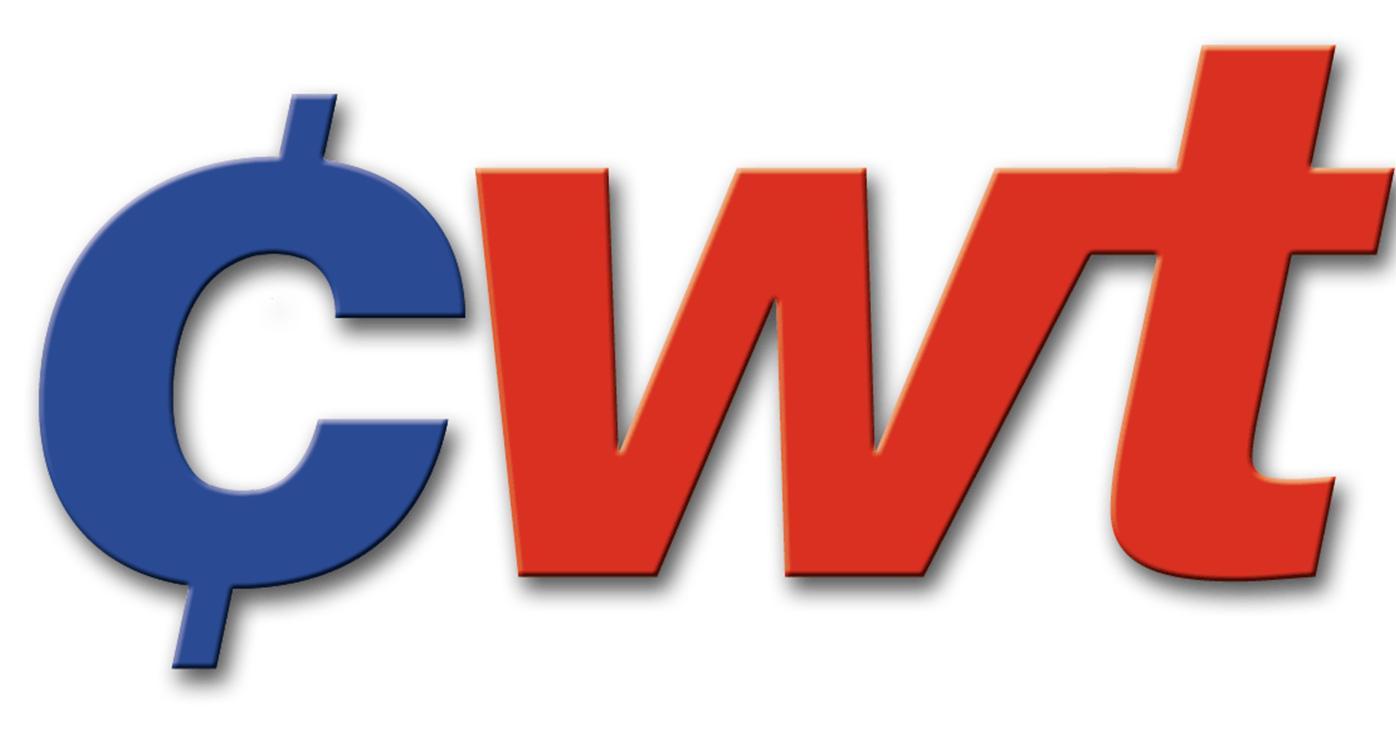 Cooperatives Working Together assisted member cooperatives last month in winning 54 contracts to sell 8.1 million pounds of cheese and 1.6 million pounds of butter to customers in Asia, Europe, the Middle East, North Africa and Oceania in May 2017. The U.S.-made dairy products will be shipped from May through August 2017.
These transactions raise the total CWT-assisted product sales so far in 2017 to 37.7 million pounds of cheese and 3 million pounds of butter. These sales are going customers in 17 countries in five regions, and will move the equivalent of 415.8 million pounds of milk on a milkfat basis overseas through August 2017.
Assisting CWT member cooperatives gain and maintain world market share through the Export Assistance program in the long-term expands the demand for U.S. dairy products and the U.S. farm milk that produces them. This, in turn, positively impacts all U.S. dairy farmers by strengthening and maintaining the value of dairy products that directly impact their milk price.
The amounts of dairy products and related milk volumes reflect current contracts for delivery, not completed export volumes. CWT will pay export assistance to the bidders only when export and delivery of the product is verified by the submission of the required documentation. All cooperatives and dairy farmers are encouraged to add their support to this important program. Membership forms are also available on the CWT website.
---
DAIRY PRIDE Act Supporters Keep Grassroots Pressure on Congress
June 06, 2017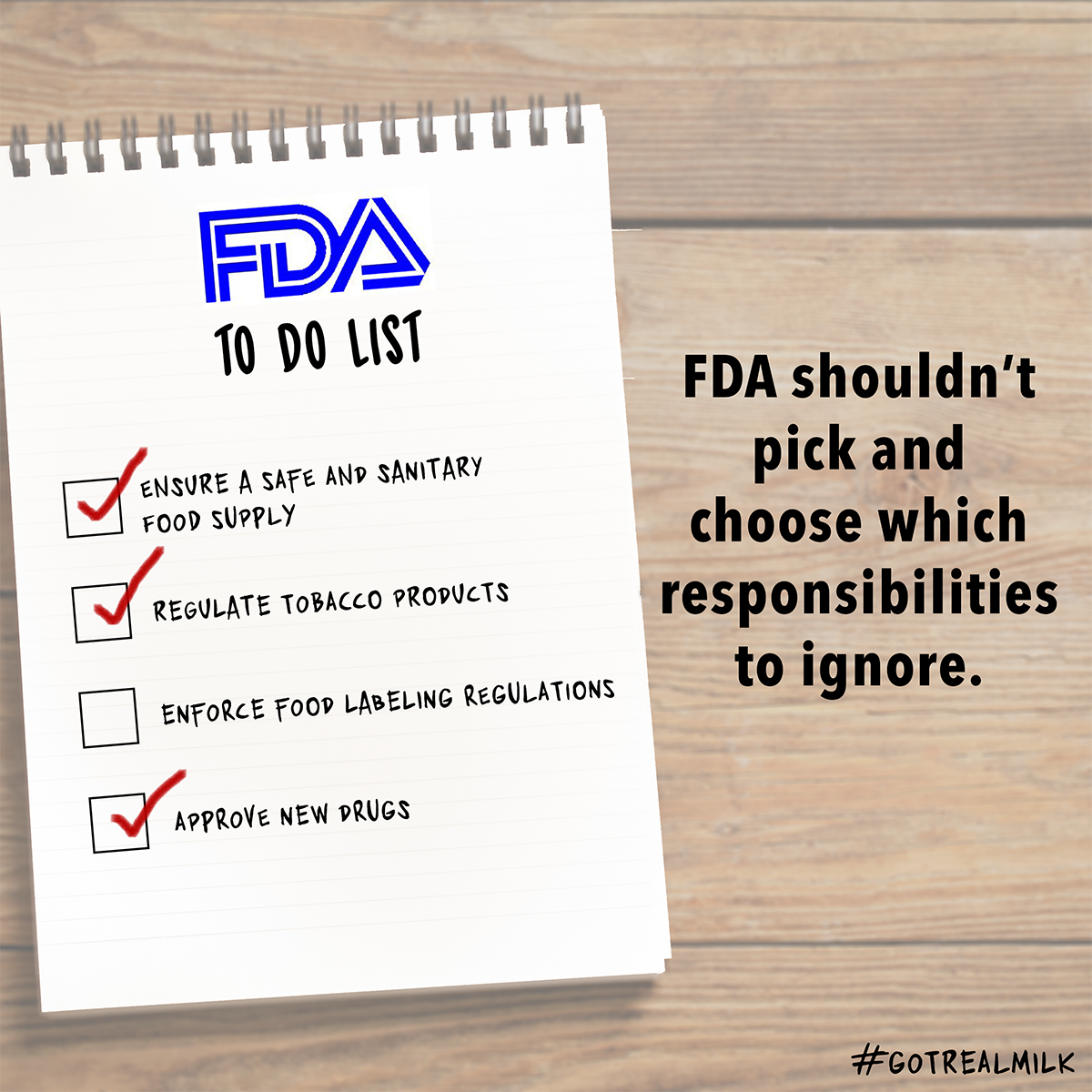 Grassroots efforts to urge Congress to pass the DAIRY PRIDE Act (DPA) continued during May, with over 600 letters of support sent to lawmakers through NMPF's Legislative Action Center – a 50-percent increase within the last month. This surge in outreach from dairy farmers was driven by a new Facebook advertising campaign (featuring images such as the one at left) asking NMPF's online community to express their support for proper dairy product labeling.
In addition, Florida dairy producer Ben Butler of Southeast Milk, Inc., submitted an opinion article to a major southern newspaper. In his op-ed for the Orlando Sentinel, Butler insisted on enforcing the country's food-labeling laws to better protect milk from imposters.
"People are slowly returning to real, natural food," he said. "Perhaps the best part about cow's milk is that it's been real and natural all along."
NMPF continues to publish legislative action alerts, news articles, infographics and other materials that advocate support for DPA. NMPF strongly encourages cooperatives to share these materials with staff, producer-members and on social media to garner additional congressional support for the DPA measure.
The bipartisan DAIRY PRIDE Act would require the U.S. Food and Drug Administration (FDA) to enforce the long-standing regulation that milk must come from an animal source, thus prohibiting plant-based "milks" from using dairy terminology on their labels. NMPF has continued to build support for the House and Senate companion bills since their introduction in late January, including working with farmers to publish several op-ed pieces in major regional newspapers.
To date, congressional support includes Angus King (I-ME), Tammy Baldwin (D-WI), Debbie Stabenow (D-MI), Jim Risch (R-ID) and Mike Crapo (R-ID) in the Senate; and Reps. Peter Welch (D-VT), Mike Simpson (R-ID), Sean Duffy (R-WI), Joe Courtney (D-CT), David Valadao (R-CA), Susan DelBene (D-WA), Collin Peterson (D-MN), Mike Gallagher (R-WI), Glenn Grothman (R-WI), Ron Kind (D-WI), Thomas Rooney (R-FL), James Sensenbrenner (R-WI), Richard Nolan (D-MN), Elise Stefanik (R-NY) and James Comer (R-KY) in the House.
---
NMPF Facilitates NCIMS Passage of Proposals to Enforce Labeling, Enhance Safety of Dairy Foods
June 06, 2017

Several priority initiatives of NMPF and its members won the backing of the National Conference on Interstate Milk Shipments (NCIMS) at its biennial meeting in Michigan in mid-May. In a surprising rebuke to the U.S. Food and Drug Administration (FDA), state milk regulators requested that the federal agency work with them to clarify the proper use of milk product labeling terms, as they unanimously adopted a resolution offered by NMPF.

By approving this resolution, "the NCIMS delegates acknowledged that states need federal assistance in the regulation of all products utilizing standardized dairy terms. This will ultimately benefit consumers, who face an increasingly bewildering assortment of imitation dairy products," said Beth Briczinski, NMPF's vice president of dairy foods and nutrition. "It's time for FDA to work with state agencies in defending standards of identity for dairy products."

The NCIMS is a national cooperative regulatory program that includes state milk regulatory agencies, dairy companies and FDA. NMPF staff attended the conference to advocate positions of interest to dairy cooperatives and their producer members. The states collaborate with federal regulators and industry groups, including National Milk, to ensure the safety and integrity of dairy products regulated under the Grade "A" program, including fluid milk, yogurt and other dairy products. When the six-day meeting concluded, delegates had approved approximately 40 of the 100 proposals offered to revise the conference's model milk sanitation ordinance and supporting documents.

NMPF staff and members significantly contributed to the drafting of two proposals that were ultimately passed by the state voting delegates to finalize the alignment of the Pasteurized Milk Ordinance (PMO) with the Food Safety Modernization Act (FSMA) Final Rule for Preventive Controls for Human Foods. NMPF has been working since FSMA was approved in 2011 to bring both regulatory schemes into one harmonized program.

NMPF also insisted on the importance of greater transparency and communication from FDA regarding its process for Grade "A" equivalence. NMPF was unhappy with the lack of details about how FDA would regulate this issue, which led to an NMPF proposal that called for increased information sharing by and communication with FDA regarding evaluations and determinations of milk safety program equivalence in other countries. At NCIMS, FDA pledged much greater transparency with the NCIMS membership on foreign equivalence determinations, and ultimately supported an amended version of the proposal.

NMPF also submitted several proposals that were passed by conference delegates to alleviate any confusion about the timing criteria for tanker washing and milk sample collection; increasing transparency around milk safety program equivalence in other countries; and updating the requirements for bulk milk transportation and the requirements for voluntary testing of milk for drug residues.

For further information on the NCIMS conference results, please contact Clay Detlefsen at CDetlefsen@nmpf.org or Beth Briczinski at BBriczinski@nmpf.org.
---
NMPF to Provide Informational Resources on FSMA Rule
June 06, 2017

The Food Safety Preventive Controls Alliance (FSPCA), of which NMPF is a member, is hosting several upcoming webinars about the Food Safety Modernization Act's Mitigation Strategies to Protect Food Against Intentional Adulteration Rule (IA Rule). Offered in collaboration with the U.S. Food and Drug Administration, these webinars will provide stakeholders, including dairy cooperatives, with more information about the IA Rule. It will also allow food facilities that are required to comply with the rule to obtain a more in-depth understanding of those requirements. The IA rule does not apply to dairy farms.

Interested parties – including NMPF members – must register for the webinars. The first webinar is scheduled for June 20 at noon EDT, and will review the vulnerability assessment requirements of the IA Rule. The one-hour webinar will include a short Q-and-A session. Other webinar dates are:

Aug. 22, 2017 12:00 Noon EDT
Oct. 24, 2017 12:00 Noon EDT

Clay Detlefsen, NMPF's senior vice president for regulatory and environmental affairs, and member of the FSPCA Steering Committee and the Intentional Adulteration workgroup, is creating training materials to help NMPF's members understand the requirements of this and other FSMA rules. NMPF encourages its members with processing operations to take advantage of this opportunity.
---
NMPF Calls for Changes to EPA Regulations
June 06, 2017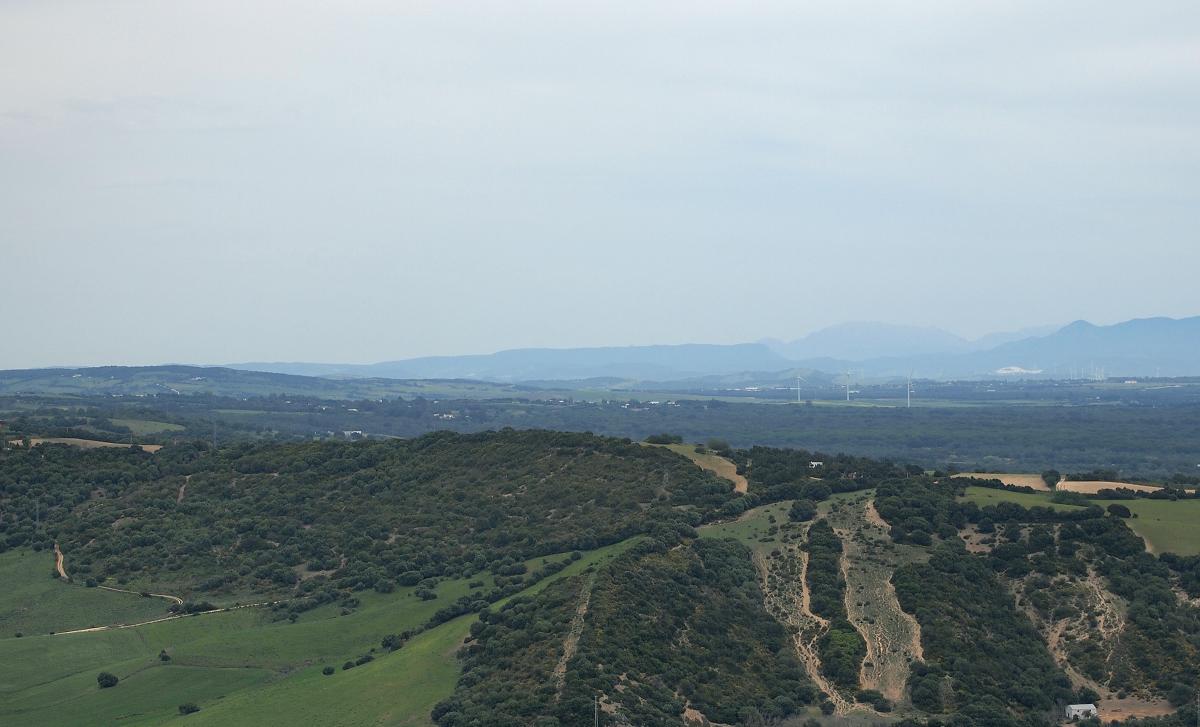 National Milk joined 45 agriculture trade associations, dairy cooperatives and organizations last month in providing recommendations to the U.S. Environmental Protection Agency (EPA) about regulations the agency should repeal, replace or modify. NMPF identified 11 different regulations that need to be eliminated or modified, with the Waters of the U.S. (WOTUS) rule topping the list.
NMPF's input to the EPA was prompted by a Feb. 24 presidential executive order that called for the "alleviation of unnecessary regulatory burdens on the American people." The comments can be viewed here.
Regarding WOTUS, NMPF recommended repealing the existing rule and implementing a separate one that closely adheres to the language in the Clean Water Act (CWA) and aligns with recent Supreme Court decisions. EPA said it intends to follow through, and that the process to eliminate the current WOTUS rule is now at the Office of Management and Budget (OMB) for review. When that process is complete, EPA will initiate the creation of a revised WOTUS rule.
NMPF's comments also asked EPA to repeal the application of the Spill Prevention Control and Countermeasures (SPCC) rule for farms. The SPCC rule impacts approximately 400,000 farms, but after five years, only one spill actually involved a farm.  EPA has the authority and flexibility to address concerns on farms, but previously chose not to do so.
The comments also requested the repeal of a provision in the Worker Protective Standard, which allows anyone claiming to be a "designated representative" to gain access to a farmer's proprietary records on pesticide use.  The provision as drafted is ambiguous and provides no protection from fraudulent and counterfeit claims.
NMPF also raised concern with EPA's Total Maximum Daily Load regulations under the Clean Water Act.  In recent years, the line of authority between the federal and state governments' roles has become blurred, and many state agencies are not able to develop plans to effectively achieve water quality standards. NMPF asked EPA to provide clarity and ensure the states have the authority to set pollutant allocations within their borders.
Most importantly, in light of the April 11 U.S. Court of Appeals ruling [see next story] that exempted air emissions from manure under the Comprehensive Environmental Response Compensation and Liability Act (CERCLA) and the Emergency Planning Community Right-to-Know Act (EPCRA), the farm groups called for EPA to enact regulations confirming that manure is not regulated under CERCLA or EPCRA. The organizations also called for exempting manure under the Resource Conservation and Recovery Act (RCRA).
---
Livestock Farmers Seek Rehearing of Ruling on CERCLA and EPCRA Reporting
June 06, 2017
As June begins, dairy farmers and other livestock producers are asking a federal appeals court to decide that they should not have to file air emissions reports with local first responders. At issue is whether an April court ruling will impose new paperwork requirements on livestock producers, or whether the issue will be successfully appealed and resolved in a less burdensome manner.
NMPF has worked with federal regulators to minimize problems that may arise from an April 11 ruling, in which the U.S. Court of Appeals for the District of Columbia removed a long-standing exemption for dairy and other livestock operations from two federal laws requiring reporting any air emissions associated with animal manure. If the appeals court decision stands, cattle, pork and poultry farmers will have to file reports that, in virtually every case, local emergency response agencies can't use and don't want.
The National Pork Producers Council (NPPC), with which NMPF has been collaborating on this issue, has filed for a rehearing of the decision rendered April 11. The Environmental Protection Agency (EPA) has until June 9 to file a motion to stay the mandate to end the exemption, and until June 15 to file a motion to stay the mandate coupled with a petition for rehearing.
Back in 2008,  the U.S. Environmental Protection Agency (EPA)  exempted most farms from the Comprehensive Environmental Response, Compensation and Liability Act of 1980 (CERCLA) and the Emergency Planning and Community Right-to-Know Act of 1986 (EPCRA) reporting requirements for air releases from animal waste. Both rules were originally created to address accidental hazardous air emission emergencies. Initially, EPA did not hold that these measures warranted the inclusion of animal agriculture operations, but the recent appeals court ruling said EPA cannot simply ignore a statute because the reporting requirements "aren't worth the trouble." The final rule required CAFOs to continue reporting air emissions under EPCRA, but not under CERCLA; smaller farms were exempted from both rules.
On May 25, 28 U.S. Senators sent EPA Administrator Scott Pruitt a strongly worded letter urging EPA to "take immediate action to prevent the waste of federal, state and local resources designated for emergency response programs" and urged EPA to "challenge the D.C. Circuit decision to provide America's farmers and ranchers with regulatory relief through agency direction and rulemaking." In the letter to EPA, the senators estimated that 100,000 additional farms and ranches would need to file emissions reports, more than four times more than the number filed last year.
The letter noted that a reporting increase of this magnitude would be an enormous burden to the emergency response system – a point reinforced last week by the National Association of SARA Title III Program Officials (NASTTPO), the association that represents the state, local and tribal emergency response communities. NASTTPO said reports about ammonia from animal manure management "are of no value to first responders, and they are generally ignored because they do not relate to any particular event."
NMPF staff have met with EPA officials about the need to challenge the court's ruling and resolve the issue as quickly as possible.
---
FARM Animal Care Events Prepare Program Evaluators for Version 3.0
June 06, 2017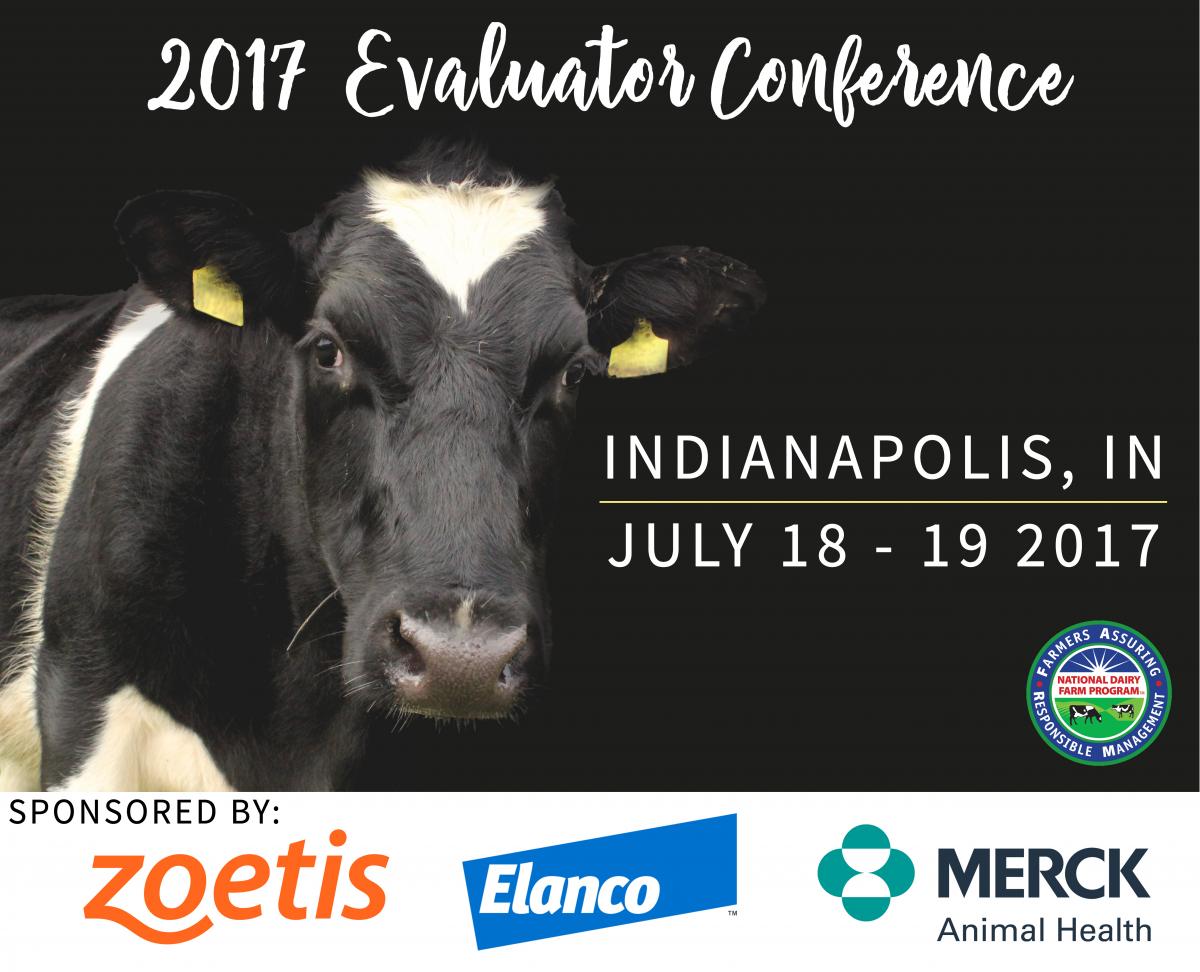 The second National Dairy FARM Program Evaluator Conference will be held in Indianapolis, Ind., on July 18-20, 2017. More than 400 trained FARM Animal Care evaluators will have the chance to network and discuss relevant topics in animal care, environmental stewardship and antibiotic stewardship.
During the three-day conference, FARM Animal Care Evaluators will spend a day with Elanco staff, take part in presentations on topics like "The Economics of Animal Well-Being" and the importance of employee training, and have the option of visiting a 3,000-cow dairy operation.
On July 18, Elanco staff will host a professional development training session to teach evaluators about their global business and commitment to feeding the world. On July 20, Evaluators have the option to visit Fair Oaks Farms, tour the dairy facilities and engage in discussion on employee training.
Registration is $199 with the optional Fair Oaks tour an additional $50. For more information and to register for the conference, please visit the conference website.
Earlier this spring, FARM program staff hosted the organization's first Animal Care Evaluator and Trainer session of 2017 in Grand Rapids, Mich. FARM Animal Care evaluators are required to have either extensive on-farm experience, or a combination of experience and a relevant degree in dairy science, and must be recertified annually.
Twenty-five veterinarians, students, field staff and cooperative employees attended the two-day training, where they conducted a FARM evaluation. The training was co-conducted by Praedium Ventures and the FARM Animal Care staff.
With the implementation of FARM Animal Care 3.0, all evaluators who are recertifying, as well as evaluators and trainers who have not yet been recertified in Version 3.0, are required to attend an in-person training. The FARM Program will hold an additional Animal Care Evaluator and Trainer session in Albuquerque, N.M. on Nov. 14-15. Registration information is forthcoming. Learn more about upcoming trainings on the FARM Program website.
---
Dairy Cooperatives Make Public Sustainability Commitment to Walmart
June 06, 2017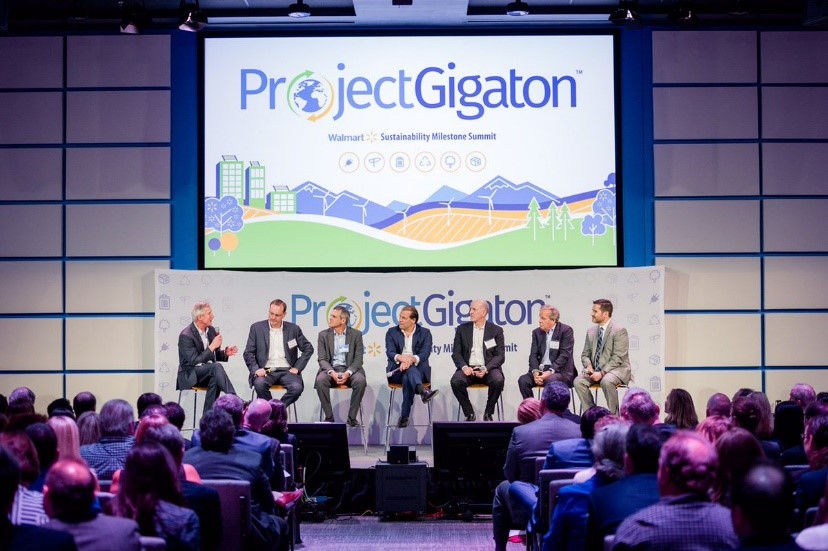 During Walmart's Sustainability Milestone Summit in April, NMPF member cooperatives Dairy Farmers of America and Land O'Lakes, Inc. announced their participation in Project Gigaton. The initiative aims to reduce greenhouse gas emissions from key Walmart vendor operations and supply chains by one gigaton by 2030. Both cooperatives will use the new FARM Environmental Stewardship module to help track and communicate their continuous improvement regarding greenhouse gas emissions reductions occurring on dairy farms.
Project Gigaton identifies energy, agriculture, waste, packaging, deforestation, and product use and design as areas in which to focus emissions reduction efforts. Both DFA's and Land O'Lakes' commitments focus on manure management as one of the areas to track continuous improvement on dairy farms. Other areas highlighted include improved yield potential, farm efficiency, and reducing enteric emissions associated with ruminant digestion.
The FARM Environmental Stewardship tool estimates greenhouse gas emissions and energy intensity by using the results from a dairy life cycle assessment conducted by the Applied Sustainability Center at the University of Arkansas. FARM Environmental Stewardship is a voluntary tool available to all FARM Program participants.
---