Graduate Students Conducting Dairy Research Wanted for Scholarship Program
February 05, 2015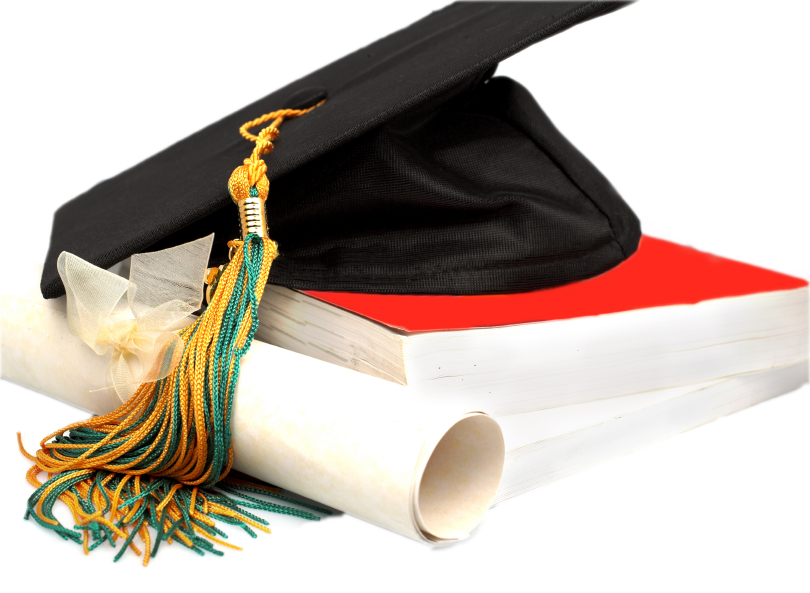 Graduate students researching dairy-related subjects are encouraged to apply for the National Dairy Leadership Scholarship Program. Each year, NMPF awards scholarships to Masters- or Ph.D.-level students conducting research of interest to NMPF member cooperatives and the dairy industry in general.
Recommended fields of study include agricultural communications, dairy science, animal health, animal or human nutrition, bovine genetics and herd management. Applicants do not need to be affiliated with NMPF members.
Candidates have until March 27 to apply for scholarships for the 2015-2016 academic year. Recipients will be selected by the NMPF board of directors in June and notified soon after afterward. Visit the NMPF website or call 703-243-6111 for details.
---
West Coast Labor Dispute Is Hurting Agricultural Exports, NMPF and Others Say
February 05, 2015
NMPF joined more than 90 other agriculture and related groups last week in urging West Coast shippers and dockworkers to settle a dispute that has hampered exports, cut revenues, and wasted food, including dairy products intended for export across the Pacific.
The dispute between the International Longshore and Warehouse Union and the Pacific Maritime Association began last summer, and has led to a slowdown in exports leaving West Coast ports.
In an open letter to both sides, the 92 agriculture groups said: "This regrettable situation is having a severe impact on our ability to export agricultural and food products to many of our main export markets… A more immediate problem, however, is the effect the drastic reduction in containers being loaded is having on perishable commodities. Those goods are spoiling and being destroyed before they can be shipped or are being diverted to the domestic market at severe discounts."
The farm and food groups noted that exports of agricultural products have exploded in the last 20 years, growing from $46 million in 1994 to $144 billion in 2013. They urged both sides to resolve their differences quickly. They also asked the federal government to use "all available remedies" to end the dispute.
---
EPA Withdraws Water Regulation after Opposition Raised by NMPF
February 05, 2015

As a result of objections initially raised by the National Milk Producers Federation and endorsed in legislation passed late last year by Congress, the U.S. Environmental Protection Agency (EPA) has withdrawn a regulatory guidance issued as part of the Waters of the U.S. proposal concerning when farmers must seek Clean Water Act permits for a long list of normal farming activities near wetlands.

On Friday, January 29, the EPA and the U.S. Department of Army signed a memorandum withdrawing the "Interpretive Rule Regarding the Applicability of Clean Water Act Section 404(f)(1)(A)."

Last summer, NMPF requested that the Interpretive Rule be withdrawn because it could have actually discouraged water conservation and environmental best practices. Language prompting the EPA to withdraw the language was included in a spending bill approved last December in Congress.

"Our concern with the initial proposal from last year is that it could have altered the long-standing and productive relationship between farmers and the USDA's Natural Resources Conservation Service, in a way that would have made it harder for farmers to implement water conservation measures," said Jamie Jonker, NMPF's Vice President for Sustainability & Scientific Affairs.

"We're pleased the EPA and Army have recognized that this regulation could have backfired, and that they've taken the necessary step to withdraw it," Jonker said. The EPA guidance, officially called an Interpretive Rule, was issued in March 2014. It said farmers are only exempt from needing Clean Water Act permits for more than 50 routine farming practices if they comply with detailed NRCS technical conservation standards.

Historically, these standards have been voluntary, and the farming practices exempt from the permit process. Had the interpretive rule not been withdrawn, "the NRCS would have been thrust into the role of enforcer, rather than remaining a source from which farmers could seek conservation advice. This could have hindered rather than helped conservation efforts," Jonker said.
---
Mulhern Defends Animal Care, Touts NMPF FARM Program at Dairy Forum
February 05, 2015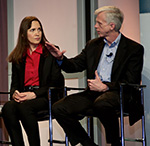 NMPF President and CEO Jim Mulhern defended animal care in the dairy industry and highlighted NMPF's own responsible care program at the latest Food Dialogues session sponsored by the U.S. Farmers and Ranchers Alliance. The 90-minute online discussion originated from Boca Raton, Florida, and focused on animal care practices, particularly in the dairy industry.
Mulhern noted the frustration farmers feel when animal abuse videos surface in the media. While calling the videos "an aberration," he said polls show consumers are genuinely concerned about animal care on farms, and that expectations across the food value chain have risen in recent years.
Mulhern explained that, to demonstrate dairy farmers' commitment to humane care, NMPF in 2010 launched Farmers Assuring Responsible Management, or FARM, an on-farm education and evaluation program. Some 15,000 dairy farmers have since gone through the program's second party education process, at the same time that organizations marketing 80 percent of the nation's milk have committed to utilizing the program with all of their farmer-suppliers.
Calling it a "continuous improvement program," Mulhern said FARM's 50 on-farm animal care indicators are reviewed every three years and adjusted with input from farmers, veterinarians, animal care experts and the public. He indicated that in order for any animal care program to result in positive change, it needs to be widely adopted, which is why the FARM program will be successful as its adoption continues to grow.
Mulhern participated in the 14th Food Dialogues sponsored by the USFRA, an alliance of more than 80 farm organizations attempting to educate consumers about how food is grown and raised in America.
---
CWT Opens 2015 by Assisting 18.8 Million Pounds of U.S. Dairy Product Sales
February 05, 2015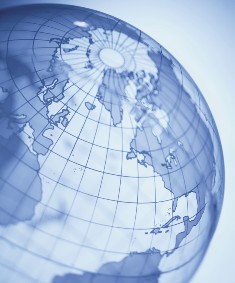 In January, Cooperatives Working Together helped its member cooperatives sell 4.4 million pound of cheese and 14.4 million pounds of butter overseas. The products – the equivalent of 365 million pounds of milk on a milkfat basis – will go to customers in 14 countries on four continents.
Developed by NMPF, CWT is a voluntary export assistance program supported by dairy farmers producing 70 percent of the nation's milk. By moving U.S. dairy products into world markets, CWT helps keep domestic inventories and dairy farmer milk prices at reasonable levels.
In 2014, CWT helped 10 member cooperatives sell 190 million pounds of butter, cheese and whole milk powder overseas. That is the milk equivalent of 2.5 billion pounds of milk.
---
Majority of Farmers Elect to Use New Dairy Safety Net
February 05, 2015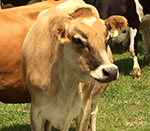 The U.S. Department of Agriculture announced last month that approximately half of the nation's 46,000 dairy farmers have chosen to enroll in the new Margin Protection Program for 2016. Not only did more than 50 percent of all dairy operations enroll in the MPP, but 55 percent of those who signed up selected coverage above the basic, $4 per hundredweight level.
"For a totally new program that asks dairy producers to pay to participate, these numbers are very encouraging," said NMPF President and CEO Jim Mulhern. "And with milk prices trending down, the MPP is the right solution at the right time for dairy farmers."
The USDA also published a state by state breakdown of enrollment levels, ranging from a low in Wyoming of 5%, to a high in Nevada of 90%. The participation level in the ten largest dairy states was 51%, almost identical to the national average.
Anecdotal reports indicated that the sign-up extensions granted by USDA after Thanksgiving, coupled with a sharp downturn in milk price forecasts for 2015, encouraged additional participation prior to the December 19 cutoff. The next enrollment window, for calendar year 2016, begins July 1 and lasts for three months.
---
Atlantic, Pacific Trade Talks Heating Up as Dairy Issues Stay in Spotlight
February 05, 2015
Work on two massive free trade agreements, both with major implications for U.S. dairy farmers, has intensified with the start of 2015.
Officials from 12 Pacific Rim countries met in New York during the last week in January in an attempt to finish work on the Trans-Pacific Partnership, the approval of which could open major new markets for U.S. dairy products in countries including Japan and Canada. NMPF Senior Vice President for Strategic Initiatives & Trade Policy Jaime Castaneda was on hand for the talks, which are moving quickly and could be concluded as early as March.
Meanwhile, a new round of negotiations on the Transatlantic Trade and Investment Partnership is scheduled to resume in Brussels during the first week in February. One reason the Transatlantic trade agreement is important is because of European Union attempts to ban the use of feta, parmesan, muenster and other common cheese names all around the world – including in the U.S. – unless the products are manufactured in Europe. The EU wants to use the TTIP to impose these bans, just as it has sought to do with its other trade agreements, against the strong opposition of NMPF and the U.S. dairy industry.
In Washington, the dairy industry's concerns on the cheese names issue, known officially as geographic indications, are resonating with lawmakers. At a January 27th Senate Finance Committee hearing, Chairman Orrin Hatch (R-UT), and others grilled U.S. Trade Representative Michael Froman on the issue. Hatch said any final TTIP agreement "must … address the systemic misuse of geographical indications to create market barriers."
Meanwhile, in the House of Representatives a day earlier, Ways and Means Committee Chairman Paul Ryan (R-WI) brought a wedge of Wisconsin cheese to a hearing to drive home the point on cheese names. "We need to address these trade barriers," he told Froman.
Both hearings also stressed the importance of ensuring that TPP delivers meaningful export access for U.S. dairy products into key markets, a point highlighted by Chairman Ryan and Finance Committee Ranking Member Ron Wyden (D-OR), as well as additional members of Congress in both hearings. TPP talks are entering a critical stage during which the U.S. dairy industry will need to ensure its demand of a balanced market access outcome is heeded.
---
New Congress Will Include a Bipartisan Dairy Farmer Caucus
February 05, 2015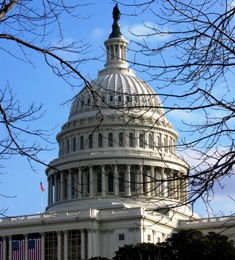 The new 114th Congress will feature a large and active group of House members looking out for the interests of dairy farmers, thanks to efforts made by NMPF to work with the caucus to facilitate a dialogue between farmers and elected officials.
A bipartisan group of legislators is reestablishing the six-year-old congressional Dairy Farmer caucus, and NMPF expects the new group to be even larger than the Dairy Farmer caucus in the 113th Congress.
"The 85-member caucus in 2013-14 was nearly one-fifth of the House," said Vice President for Government Relations John Hollay. "We expect the 2015 caucus will be at least that large." Hollay added that the dairy group is one of the most bipartisan and regionally diverse of the many caucuses in Congress.
The Dairy Farmer caucus educates House members on dairy industry issues and helps build consensus on legislation impacting milk producers and processors. For example, Hollay said, the caucus played a key role in enacting the 2015 farm bill, which included the most significant rewrite of federal dairy policy in more than a generation.
In recent years, the caucus has worked closely with the NMPF and the dairy industry to secure emergency funding for farmers suffering from low prices and disasters, protect dairy trade interests and secure passage of federal nutrition programs that deliver nutritious dairy products to children in schools.
---