CCFN Criticizes EU's Extortion Tactics on FTA Partners Regarding Geographical Indication Evaluations
August 07, 2013

The Consortium for Common Food Names (CCFN) condemned the European Union's decision last month to delay implementation of its Free Trade Agreements (FTAs) with both Costa Rica and El Salvador – a move the EU made to pressure its trading partners to approve certain geographical indication (GI) applications that had been filed in those Central American markets.

"This heavy-handed action by the European Union amounts to nothing more than extortion and clearly demonstrates that the provisions in its FTA with Central America that call for independent internal review of GI applications are simply intended to be pro forma approvals of EU GIs," explained Jaime Castaneda, CCFN Executive Director. "This is despite the negative effect that confiscation and monopolization of well-known terms such as 'parmesan', 'provolone', 'fontina', 'gorgonzola' and others would impose on the local companies that had already been producing these products in those markets for many years, as well as the harmful impacts on other trading partners using these common food names."

The FTA between the EU and Central America (Costa Rica, El Salvador, Guatemala, Honduras, Nicaragua and Panama) included provisions that required a list of GIs (including many common food names) to be evaluated by each country prior to approval. In keeping with this obligation as well as with its pre-existing obligations to other trading partners, Costa Rica and El Salvador published several of these applications for comment by interested parties, as is standard procedure with requests for new GIs or trademarks.

CCFN called on the EU's trading partners to resist the EU's efforts to force them to prohibit usage of common food names, and called for continued unrestricted usage of these terms of importance to many food producers around the world.
---
Strong House Coalition Urges Positive Dairy TPP Outcome
August 07, 2013

A coalition of more than 70 members of Congress recently sent a letter to U.S. Department of Agriculture Secretary Tom Vilsack and U.S. Trade Representative Michael Froman urging them to put a high priority on achieving a positive outcome for the U.S. dairy industry in the final Trans-Pacific Partnership (TPP) trade agreement. The negotiations have been ongoing for the past several years.

The members of Congress were appreciative of the opportunities the TPP agreement would create for the U.S. dairy industry. However, they also voiced concern regarding market access with Canada and Japan, and market concentration with New Zealand, and stressed that those issues would need to be addressed in any final agreement.
---
DFA's Gallagher Represents NMPF at CFTC Agriculture Panel Meeting
August 07, 2013

Edward Gallagher, head of risk management for Dairy Farmers of America, represented NMPF at a July 25 meeting of the Commodity Futures Trading Commission (CFTC)'s Agricultural Advisory Committee.

The five-hour meeting was the first for the panel in two years. The committee met at CFTC's Washington headquarters to discuss implementation of the Dodd-Frank Wall Street reform law and other issues.

Gallagher raised several issues of concern to dairy farmers, including the need to exempt forward contracts from rules covering options trading, and relief for farmers from having to buy new financial entity identification numbers, known as Legal Entity Identifiers or LEIs, annually.

Gallagher said the CFTC staff was sympathetic on forward contracting and that former CFTC Commissioner Michael Dunn, who also attended the meeting, picked up on his concerns over LEI purchases.

Gallagher added that CFTC Chairman Gary Gensler participated in the entire meeting and wanted to learn more about issues affecting farmers. "I was very much impressed with his interest in our issues," Gallagher said. "I believe he is really trying to limit Dodd-Frank's impact on farmers."
---
CWT Assists with 17.8 Million Pounds of Cheese and Butter Export Sales
August 07, 2013

Of the 124 requests for export assistance that Cooperatives Working Together (CWT) received in the month of July, it accepted or had its counter offers accepted on 67. Forty were for cheese exports totaling of 8.755 million pounds, and 27 were for butter exports totaling 8.879 million pounds. With large inventories of cheese and butter hanging over the market, moving these quantities should help alleviate some of the pressure growing inventories are causing.

For the first seven months of 2013, CWT has helped member cooperatives to sell 75.7 million pounds of cheese and 61.3 million pounds of butter. These products are going to 34 countries on all six continents, and it will all be shipped in 2013. On a milkfat basis, that is the equivalent of 2.1 billion pounds of milk, nearly 400 million pounds more than USDA's latest projected increase in 2013 production over 2012 of 1.7 billion pounds.

As it is designed to do, CWT's Export Assistance program helps member cooperatives gain and maintain market share, thus expanding the demand for U.S. dairy products and the farm milk used to produce them.
---
REAL® Seal Campaign Grows in July
August 07, 2013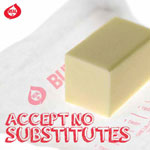 NMPF's campaign to reposition the REAL® Seal program continued in July, with a big push to garner visibility on Facebook, where in less than two months, the RealSealDairy page has earned nearly 50,000 fans.
The Facebook site is one of three elements to create stronger consumer awareness for the Seal, and where and why it is used by dairy companies. The other two are blogger outreach, and a more consumer-focused website, www.realseal.com. The blogger component of the campaign connects bloggers writing about food, health and family, with farms and dairy products, establishing why products with the REAL® Seal are a desirable choice for their recipes.
The revamped REAL® Seal website also has new consumer-friendly information about the Seal. And through the month of August, it features a naming contest where people can submit recommendations for what to name the animated REAL® Seal logo that greets those who go to the website.
Another new educational tool for companies using the Seal is a short video that's available on YouTube. The video summarizes the NMPF-designed campaign, and how it will connect a new generation of American consumers with dairy products displaying the Seal.
---
Promising Start to Immigration Reform Turns to Frustration
August 07, 2013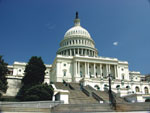 After a promising start in 2013, efforts to reform America's immigration policies have stalled in the House of Representatives, and frustration is beginning to spread in the organizations that have worked on the issue, from agriculture, to the business community, to religious groups.
Democrats have said immigration reform should include a path to citizenship for undocumented immigrants, but many Republicans have said they will not support legislation containing such a provision. Instead, House Republicans are pursuing a number of smaller bills, each addressing a piece of the puzzle, including border security, agriculture workers, and high-skilled visas.
Majority Leader Eric Cantor (R-Va.) and Judiciary Committee Chairman Bob Goodlatte (R-Va.) are leading the immigration reform efforts, including a bill to legalize undocumented young people who came to the U.S. as children. But their efforts do not include any easy path to legalization for their parents, or any other currently undocumented workers. A seven-member bipartisan group in the House has been working for several months on comprehensive legislation with a path to citizenship, but they haven't been able to find common ground on all issues, including how to deal with the extent to which those affected by immigration reform will be treated under the new healthcare reform law.
Rep. Cantor has said the House will hold a series of votes at some point, but he hasn't been clear on the timing for them. Rep. Paul Ryan, Chair of the Budget Committee, has said the House will vote this fall on several reform components.
Since the Senate has already passed a comprehensive immigration reform bill, the ball is in the House's court. The majority of Americans strongly believe that immigration reform must be dealt immediately, and that any legislation should address border security, currently undocumented workers, and the future flow of new workers. The process will continue this fall once Congress returns from its August recess.
---
Congress Leaves Town with Farm Bill Issues Unresolved
August 07, 2013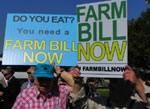 Congress left Washington August 1st for a five-week recess, with the fate of the 2013 farm bill still very much up in the air. Prior to leaving town, House Republican leaders negotiated a farm bill nutrition title that raises to $40 billion the level of cuts to food stamp programs. This food stamp-only measure is likely to be voted on once the House returns Sept. 9.
The House has already passed a farm programs-only version of the farm bill, while the Senate's farm bill contains both farm and nutrition programs. Prior to leaving on recess, the Senate named 12 conferees from the Agriculture Committee to meet with their counterparts in the House, once the House leadership names its set of conferees.
The August recess offers another chance for dairy farmers to tell lawmakers how important it is to pass a farm bill that includes the dairy policy reforms endorsed by the Senate in June. This message can be delivered in the coming weeks at August town hall and Congress-on-your-corner meetings, Labor Day parades, individual office meetings, and so forth.
Once Congress returns to Capitol Hill after Labor Day, the time frame in which to pass a compromise bill is limited. Many farm programs, including the MILC program, expire September 30th. Further complicating things, the current agriculture appropriations measure expires the same day.
The price support program is authorized through December 31st, after which permanent law likely would be activated, potentially resulting in much higher support levels for a variety of farm commodities, including milk.
3 Key Messages for Legislators in August
Here are three key reasons why Congress must enact the Senate dairy reform provisions over those in the House bill:
The Senate provides an effective dairy safety net at low cost, while the House does not. The House bill encourages milk supplies to build up and prices to plummet. Without a market stabilization program, the House margin insurance plan will threaten the viability of dairy farming.
The Senate dairy title is fiscally responsible, while the House version is not. The House bill creates a new, open-ended dairy subsidy. Taxpayer costs would have been $1 billion higher under the House bill, had it been in effect over the last four years.
Contrary to misleading statements from dairy processors, the Senate dairy provisions will not hurt consumers. Had it been in effect between 2009 and 2012 the Senate bill would cost the average American family only 25 cents extra per year for dairy products.
---