NMPF Works with Congress to Achieve Key Objectives at End of 2015
January 08, 2016

The year-end spending and tax legislation approved by Congress in the waning days of 2015 contained three crucial items that NMPF had been pushing Congress to include in the measure. All of the items will help improve the economic conditions of the dairy industry in the New Year. They include:
Resolution of the WTO Country-of-Origin Labeling case for beef and pork, which threatened to generate new tariffs on U.S. dairy products exported to Canada and Mexico unless portions of the U.S. law were repealed by the year-end package;

A permanent extension of the Section 179 tax credit, which allows farmers and other small businesses to write off capital purchases immediately, instead of over time. The Section 179 provision will permanently allow a business to expense up to $500,000, up from a limit of $25,000;

A five-year extension of the 50% bonus depreciation, which allows companies to lower the cost of capital for investment in qualified assets while increasing the cash flow for their businesses. The bill extends the bonus depreciation for property acquired and placed in service during 2015 through 2019.
In addition to these measures that were included in the $18 trillion spending and tax package signed into law on December 18, a new multi-year highway transportation bill approved December 3rd contained an NMPF-backed measure to allow states to permit milk haulers to increase their truck weights beyond interstate highway system limits. This will allow milk trucks in some states to carry more product without being forced to offload portions of it at state borders. The truck provision, fought for by NMPF and its members, means fewer vehicles will be needed to transport milk, cutting costs for both farmers and consumers.
NMPF worked particularly hard on fixing the Country of Origin Labeling, or COOL, program. As the threat of higher tariffs on U.S. exports loomed larger, NMPF led dairy industry efforts in asking Congress to prevent the loss of millions dollars in exports to two of the U.S.'s leading markets. Canada and Mexico were permitted by the World Trade Organization to retaliate against the U.S. because its meat labeling program was in violation of international trade rules. The repeal prevents new tariffs on U.S. dairy products at a time when global dairy markets are already depressed.
The two tax measures were especially beneficial in a year when farmers' profits have been squeezed by low milk prices. According to NMPF president and CEO Jim Mulhern, "Making the Section 179 credit permanent is a very welcome outcome after several years of Congress enacting a series of short-term extensions of the credit."
Left out of the year-end legislation were several other issues that NMPF was seeking, including a federal preemption of mandatory state GMO labeling laws; changes to child nutrition programs to ensure increased access to dairy products in schools; an enforcement ban on the Environmental Protection Agency's controversial Waters of the U.S. (WOTUS) rule; and a proposal creating a manure nutrient recovery tax credit.
Mulhern said NMPF will work with Congress in 2016 to address these and other measures important to dairy farmers. Senate farm leaders have already pledged to work on the reauthorization of the child nutrition programs early in the year. Implementation of the WOTUS rule is suspended nationwide pending the outcome of a court challenge. Regardless, it is likely to face continued opposition in Congress.
---
New edition of federal dietary guidelines encourage Americans to drink more milk
January 08, 2016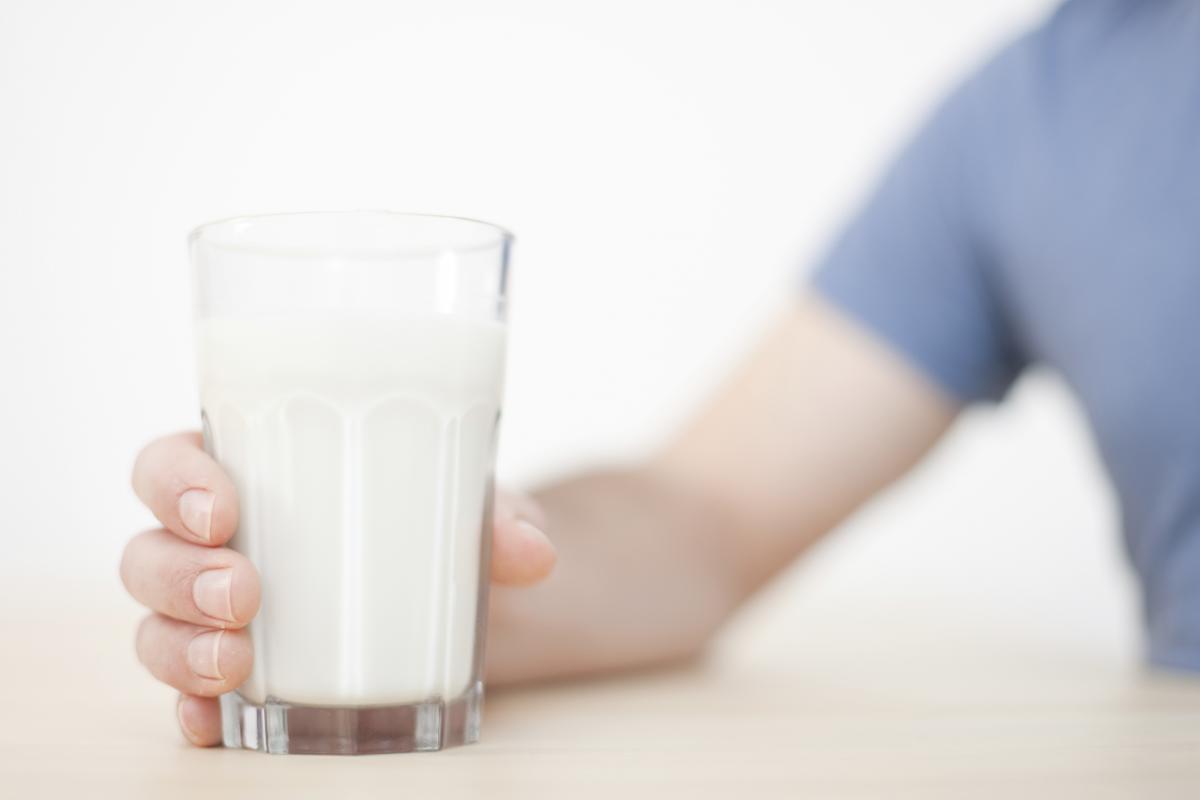 The new federal Dietary Guidelines for Americans deliver an emphatic message that Americans should consume more dairy products – an important endorsement of the irreplaceable role that dairy foods play in American's diets.
The eighth edition of the guidelines, released Jan. 7, revealed that more than 80 percent of the U.S. population is not consuming the recommended amount of dairy. The government recommends that a healthy eating pattern include three servings a day of fat-free or low-fat dairy foods such as milk, yogurt and cheese. The guidelines also defined milk as a nutrient-dense food, one that improves bone health and decreases the risk of heart disease and obesity.
Last May, NMPF had provided extensive testimony to the advisory committee that compiled the guidelines, reminding them that key nutrients missing from Americans' diets, such as calcium, Vitamin D and potassium, are found in abundance in dairy foods.
"The 2015 dietary guidelines give Americans an easy New Year's resolution for 2016 to improve their health: consume more dairy foods," said Jim Mulhern, president and CEO of NMPF. "These guidelines reinforce that dairy is the answer to a healthier diet."
NMPF, National Dairy Council and several other dairy organizations released a joint statement Thursday affirming the "unrivaled contribution made by dairy foods." The statement added that "the good news for people across the country is that dairy foods taste great, are accessible almost anywhere, contain essential nutrients and come in a variety of options from lactose-free to low-fat, fat-free or lower sodium — all at a reasonable cost."
The DGA serves as the basis in developing federal food, nutrition, and health policies and programs, including the National School Breakfast and Lunch Programs. It is also the basis for federal nutrition education materials designed for the public and for the nutrition education components of HHS and USDA food programs.
---
CWT members capture 20 million pounds of export sales contracts in December
January 08, 2016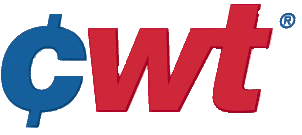 Cooperatives Working Together assisted member cooperatives in winning 36 contracts to sell 9.072 million pounds of cheese, 175,370 pounds of butter, and 11.155 million pounds of whole milk powder in December. The product will be shipped from December 2015 through June 2016 to customers in Asia, the Middle East, Oceania and South America.
These sales bring the 2015 CWT contract totals to 57.1 million pounds of cheese, 25.8 million pounds of butter, and 49.9 million pounds of whole milk powder. CWT-assisted transactions will move the equivalent of nearly 1.5 billion pounds of milk on a milkfat basis to customers in 36 countries on five continents.
Developed by NMPF, CWT's export assistance program is supported on a voluntary basis by dairy farmers across the nation. By helping to move U.S. dairy products into world markets, CWT helps maintain and grow U.S. dairy farmers' share of these expanding markets which, in turn, works to improve dairy farmer milk prices.
Renewal of the CWT program for the period 2016 through 2018 is underway. All cooperatives and dairy farmers are encouraged to add their support to this important program. Membership forms are available here.
---
Deadline Extended for Comments on Version 3.0 of FARM Animal Care Manual
January 08, 2016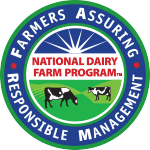 The deadline to submit feedback on the FARM Program's third update to its reference manual has been extended by nine days to January 15, 2016. The reference manual, which outlines best management practices central to the program, is reviewed and reissued every three years.
Last fall, NMPF's Animal Health and Well-being Committee approved edits to the manual suggested by the FARM Program Technical Writing Group, comprised of academics, veterinarians, producers and co-op staff who reviewed the latest research, discussed feedback received from FARM Program evaluators and sifted through recommendations from dairy customers.
The committee's draft includes both minor and substantive edits to all 11 chapters of the manual. Those interested in providing comments on the draft Animal Care manual should utilize the FARM website comment form. All comments must be submitted to Emily Meredith, NMPF Vice President of Animal Care, by Friday, Jan. 15.
---
FARM Program to Host Colorado Train-the-Trainer Sessions, Educational Webinars
January 08, 2016

The FARM program will be having a train-the-trainer and evaluator training in Denver, Colo., at the Westin Denver International Airport on February 23-25.

The train-the-trainer session will be held on Tuesday, February 23rd and Wednesday, February 24. Trainers will spend the second day on a nearby dairy farm receiving live evaluation training. Trainers are certified to conduct on-farm evaluations for the FARM animal care program and be certified to train evaluators.

The evaluator training session is classroom only and will be held at the Westin on Thursday, February 25th from 8:00 a.m. to 1:30 p.m. Evaluators are certified to conduct on-farm evaluations.

Subsequent training dates and locations will be announced in early 2016. However, this will be the only training on the current version of the FARM Program—all other trainings will be held in the 2nd half of 2016 and will focus on the new version of the Program. If you wish to train or recertify staff to complete evaluations this year, these trainings will be your only opportunity before we begin training on Version 3.0 (which will formally launch January 2017) in the fall. Reserved rate booking with the hotel ends February 1, 2016 at 5:00 p.m. Register for the Denver trainings here. Book your hotel for the Denver trainings here.

Webinars for Co-op Sales and Field Staffs

This month the National Dairy FARM Program will host several webinars to help dairy organizations' sales team and field staff improve their knowledge and understanding of the FARM Program. For sales teams, these webinars will provide key talking points to help them answer key customer questions about animal care. For field staff, webinars will provide answers to questions they might hear from producers in the field.

Each webinar is scheduled for one hour with plenty of time to answer all questions. For more information, please contact Emily Meredith or Ryan Bennett.
---
FSMA Training Available for NMPF Members
January 08, 2016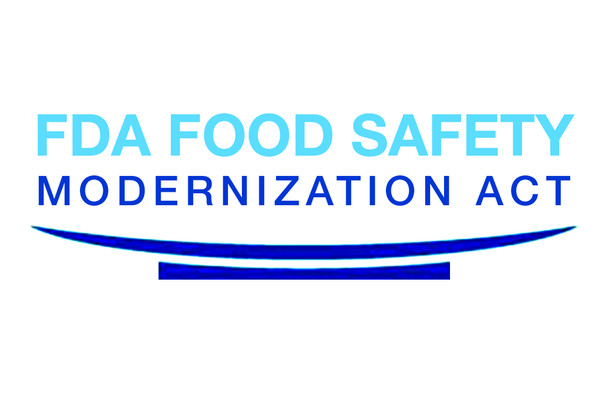 NMPF staff have received Lead Instructor training from the Food Safety Preventive Controls Alliance (FSPCA) to become instructors for the FSMA Preventive Controls for Human Food rule.
Among other things, the Preventive Controls (PC) rule requires each food processing facility to have a "preventive controls qualified individual" on staff who has successfully completed training in the development and application of risk-based preventive controls at least equivalent to that received under a standardized curriculum recognized as adequate by FDA or is otherwise qualified through job experience to develop and apply a food safety system.
The FSPCA course — which NMPF staff are now able to offer — is the standardized curriculum that FDA considers adequate; taking the FSPCA training will meet the requirements in the rule for training of a preventive controls qualified individual.
NMPF will offer the dairy processing industry the necessary training to become compliant with the PC rule. NMPF is already planning two courses for the dairy industry, one in Arlington in April and one in May in the Chicago area. Additional course offerings will be scheduled as requested.
The course agenda and materials for these courses were developed by FSPCA under a grant from FDA; the same training is being given to FDA and state inspectors. Each course will last 2½ days, providing attendees with the knowledge to allow them to develop the necessary food safety plans to meet the new and enhanced FDA requirements that go into effect over the next three years, and to fulfill the required training that FDA recommends.
Attendees will receive a registered Certificate of Attendance that is a part of the requirements to be a "Preventive Controls Qualified Individual." This will allow those individuals to demonstrate that they have attended the recommended training to be able to develop, implement and monitor a company's food safety plan.
The course is divided into 16 chapters, which can only be conducted by FSPCA-approved trainers who have attended the required Lead Instructor class. Please contact Beth Briczinski or Clay Detlefsen for further details about NMPF course offerings.
---
NMPF Kicks Off Centennial Year
January 08, 2016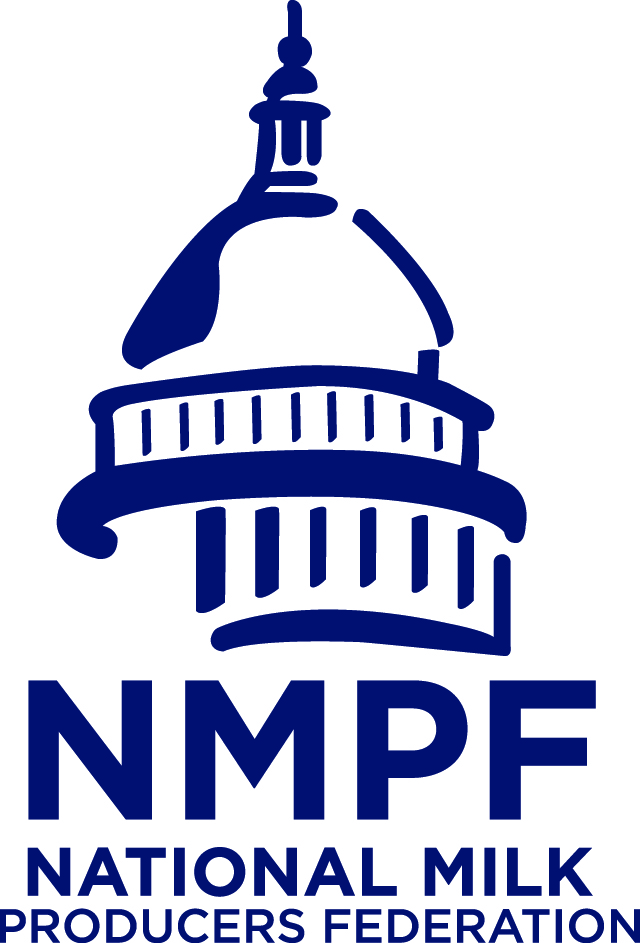 This January marks the start of NMPF's 100th year of leadership and advocacy on behalf of America's dairy farmers. A century ago, dairy farmer leaders gathered in Chicago to create a cooperative organization to tackle the policy challenges they faced. Today, 100 years later, the specific objectives may have changed, but the need for an industry-wide collaborative effort has not.
To help commemorate this milestone, the NMPF centennial booklet is available for purchase for $20. This publication chronicles the Federation's entire history through in-depth chapters and historic photos. If you're interested in buying one, please contact Maddy Berner, mberner@nmpf.org.
The new NMPF new logo, which still features the Capitol dome but with a more modern look, is being deployed across a variety of media, from digital uses to stationery. Starting this month, all NMPF communications materials will feature this refreshed design.
Also on the centennial agenda is a new website feature titled "This Week in NMPF History." Each Monday throughout the year, the home page of the NMPF website will cite an historic event that occurred during that same week at some point in the Federation's history. These notable events will also be shared on Twitter and Facebook. The goal for this campaign is to share more about the Federation's many endeavors throughout its century-long history of helping America's dairy farmers and co-ops.
---
NMPF Now Accepting Applications for 2016 Scholarship Program
January 08, 2016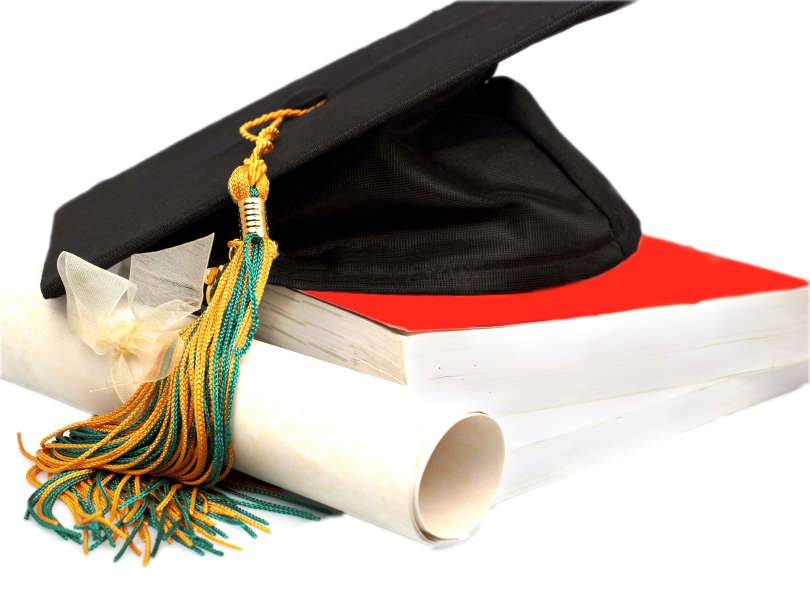 The National Milk Producers Federation is now accepting applications for its National Dairy Leadership Scholarship Program for academic year 2016-2017.
Each year, NMPF awards scholarships to outstanding graduate students (enrolled in Master's or Ph.D. programs) who are actively pursuing dairy-related fields of research that are of immediate interest to NMPF member cooperatives and the U.S. dairy industry at large.
Graduate students pursuing research of direct benefit to milk marketing cooperatives and dairy producers are encouraged to submit an application. Applicants do not need to be members of NMPF to qualify. The top scholarship applicant will be awarded the Hintz Memorial Scholarship, which was created in 2005 in honor of the late Cass-Clay Creamery Board Chairman Murray Hintz.
Recommended fields of study include but are not limited to Agriculture Communications and Journalism, Animal Health, Animal and/or Human Nutrition, Bovine Genetics, Dairy Products Processing, Dairy Science, Economics, Environmental Science, Food Science, Food Safety, Herd Management, and Marketing and Price Analysis.
Applications must be received no later than Friday, April 8, 2016. For an application or more information, please visit the NMPF website or call the NMPF office at 703-243-6111.
---