USDA Withdraws Organic Animal Care Standards
February 9, 2018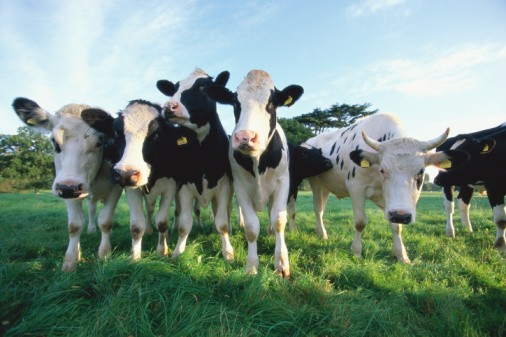 In mid-January, National Milk expressed support for the U.S. Department of Agriculture's (USDA) withdrawal of an organic farming regulation that would have created a variety of new animal care and housing standards, as the changes would not have improved on the standards already employed by the National Dairy Farmers Assuring Responsible Management (FARM) Animal Care Program.
On Jan. 17, National Milk submitted comments to USDA's National Organics Program on Organic Livestock and Poultry Practices, which requested feedback on potentially withdrawing the final rule that amends the organic standards by adding new provisions for livestock handling and transport for slaughter, and expands and clarifies existing requirements covering livestock care and production practices.
NMPF initially commented on the proposed animal production standards in July 2016, saying the changes fall short of what is already used in FARM Animal Care program. In the comments shared with USDA last month, NMPF stated that the FARM Animal Care program assures animal care and wellbeing throughout the U.S. dairy industry, and thus the requirements in USDA's final rule are unnecessary and duplicative for dairy cattle. Already, the leading organic cooperatives and independent producers participate in the FARM Program.
The basis of the FARM Animal Care program is sound science, and standards are updated every three years to accommodate the latest research around animal health and wellbeing. NMPF will continue to work with USDA on any future National Organic Program animal welfare standards to ensure their alignment with the FARM Program.