Securing Africa's Future:
Dairy Builds Resilience in Tanzania and Beyond
In the Southern Highlands region of Tanzania, Anaty Kokushubira Kombeson and her mother are building a dairy processing business – and nutrition in the region's children. Sebadom Enterprises is being built through Dairy Nourishes Africa, an industry effort to develop markets and solutions to food insecurity globally. Land O'Lakes Venture 37 is implementing the project on the ground.
By bringing nutritious milk to undernourished children, Sebadom is helping to address food-access and poverty issues only exacerbated by the COVID-19 pandemic. For World Food Day, Oct. 16, Dairy Defined, which featured Sebadom in a recent podcast, takes a deeper look at the business, and dairy's role in creating resilient communities  – in the words of four people associated with the project.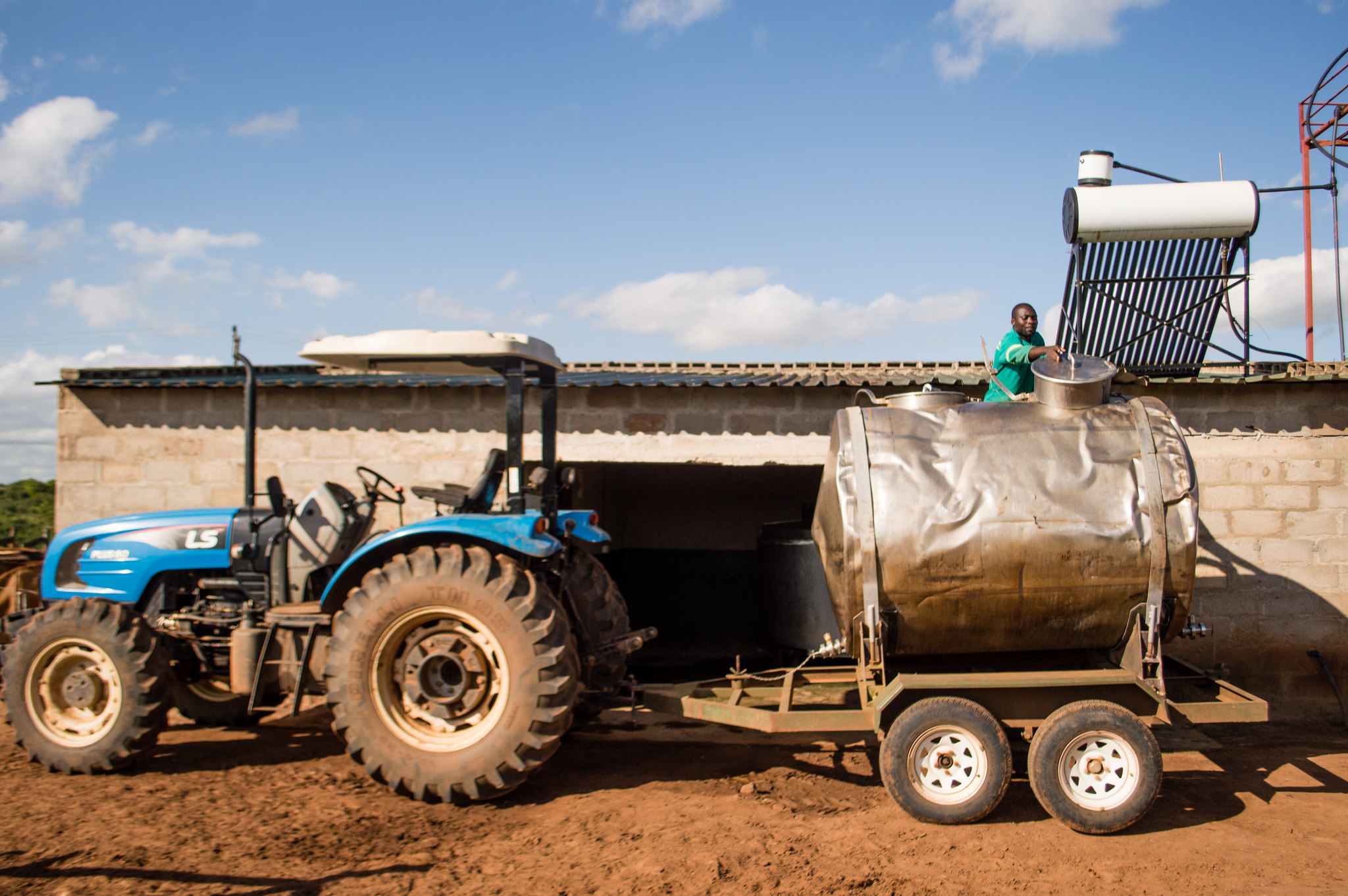 "The global dairy industry is a one-billion person community, starting with more than 130 million farmers around the world, with 600 million people living and working on those farms, farms that create 125 million jobs, jobs that are supporting hundreds of millions of other family members, collectively more than a billion people. The sheer scale alone indicates our role in food security," says Jay Waldvogel, board member of Global Dairy Platform and Senior Vice President of Strategy and International Development for Dairy Farmers of America.
"But even beyond that, if you look at how dairy plays out locally, highest quality nutrition, shorter supply chains, critical in times like COVID, women-led in many cases, nearly 40 million of those dairy farms are led by women … it's a combination of the sheer size and scale of dairy and its role in food security, but also that really, really local touch where dairy is very much around the corner for the people who need it."
On how DNA's model is building dairy in East Africa:
"This is a value-chain approach that started in the middle with a cooperative, or with a processor, work back towards the farm, helping them in some very significant areas, whether it's women and youth empowerment or sustainability. We helped with animal nutrition, crops, seeds, fertilizer, environmental, sustainability, all those initiatives back towards the farm, and then work forward towards the end-user and the consumer, with product mix, how we manage businesses, strengthening economic models. And we're hoping that the dollars that we target into the market are much more effective."
– Andrei Mikhalevsky, former CEO of California Dairies Inc. and advisor on the DNA Project
"We started this company when I had my kid, she's six years now. When she was about to start consuming dairy products, it was a bit of a challenge to get the quality milk for her. So, because of that challenge that we faced, that is where Sebadom came in," says Anaty Kokushubira Kombeson, co-owner of Sebadom Enterprises.
"One of the challenges we had is sourcing the quality of milk, high quality of milk, because the farmers that we work with, they have a bit of a limited knowledge on animal-keeping. Number two, we had problem with storage, keeping of the milk, because milk being a product that can perish, it is perishable very quickly, so we had a problem on that. But we are glad that DNA had helped with these challenges."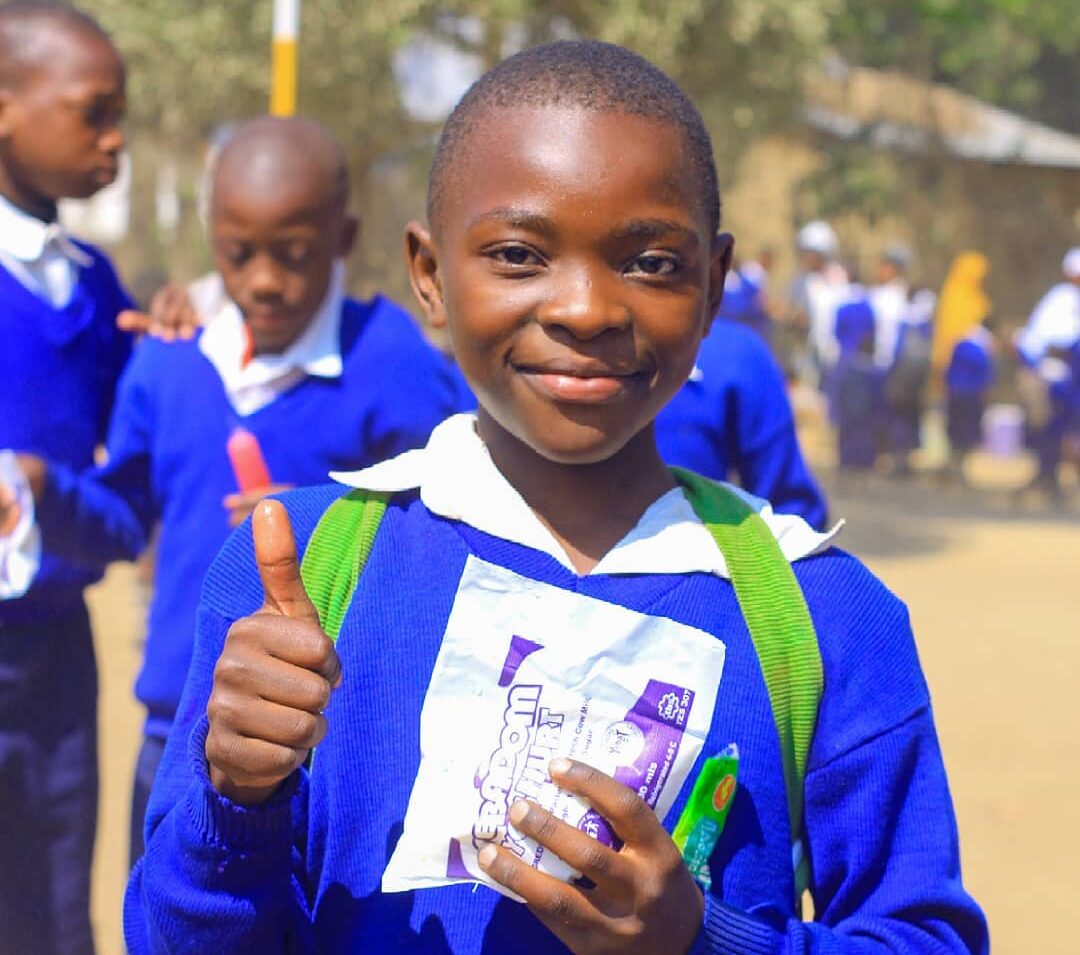 "We have a very nice saying, which is very true, which is 'Quality of the product can only get worse when it goes into a factory or into a processing plant.' So investing in your farmers and investing in the quality assurance of your product that's coming off the farm is really important … that's a really important piece of the DNA initiative," Dai Harvey, DNA's Regional Technical Director for Venture37, said.
"Our real focus is to ensure that dairy and animal source foods can help to address one of the single biggest challenges within Tanzania, and then within the region, which is the large amount of childhood malnutrition across the region, which is very shocking when you hear the numbers. Certain countries in the region will range between 35 to 45% of the children under five suffering from malnutrition."
"Share the story. Tell people about what dairy can do, tell people what dairy is doing, and help reinforce that dairy is a positive solution to problems facing the world and really can help people where they need it most." – Jay Waldvogel
---
To learn more about Global Dairy Platform and the DNA effort visit globaldairyplatform.com. Contributions in all forms can be initiated via dna@globaldairyplatform.com.