Registration Open for NMPF Annual Meeting
September 11, 2014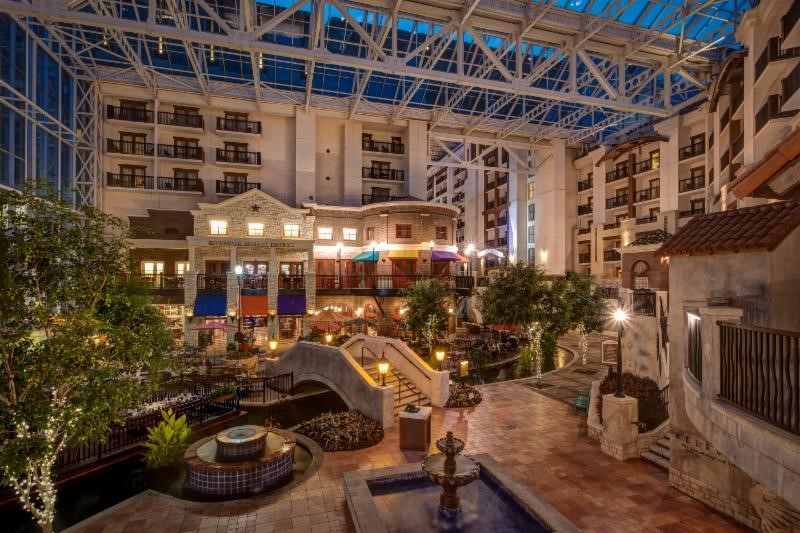 NMPF members will be packing their bags to head to Grapevine, Texas October 27 – 29, 2014 for the organization's joint annual meeting with the National Dairy Promotion and Research Board and the United Dairy Industry Association. The meeting will be held at the Gaylord Texan Resort (in photo), just outside of Dallas.
The meeting's program will feature Daniel Burrus, CEO of Burrus Research, a research and consulting firm that monitors global advancements in technology-driven trends to help clients profit from technological, social and business forces that are converging to create enormous, untapped opportunities. With an unparalleled reputation for helping businesses peer into the future, Burrus is one of the world's most recognized experts at helping people understand how technological trends will shape the world of tomorrow.
The program will also feature Stu Rothenberg, editor and publisher of The Rothenberg Political Report, who will explain the stakes and predict the outcomes of the November 4th mid-term elections. Patrick Doyle, CEO of Domino's® Pizza, will follow Rothenberg's presentation with an update on his company's partnership with the dairy checkoff.
The opening luncheon on Tuesday that attendees may remember from the past has been replaced by a Partner Luncheon, which will showcase the meeting's exhibitors (including NMPF associate members) in the Dairy Bar. Wednesday's luncheon will include a presentation by Charlotte Jones Anderson, executive vice president and chief brand officer of the Dallas Cowboys, in addition to a shortened awards ceremony.
At the end of the meeting, attendees will have the opportunity to unwind and kick up their heels with the Big City Outlaws, the hottest country rock party band in the Texas music scene.
Registration and hotel reservations must be made by Friday, October 3rd. Both may be done by visiting www.dairyevents.com. The hotel is currently sold out of rooms outside of the meeting block, so if you contact the hotel directly, be sure to mention NDB/NMPF/UDIA to book a room within the block at the group rate.
More information about the meeting is available at www.nmpf.org/nmpf-joint-annual-meeting.