NMPF's Focus on NAFTA: Fix What's Broken, Preserve What's Not
March 9, 2017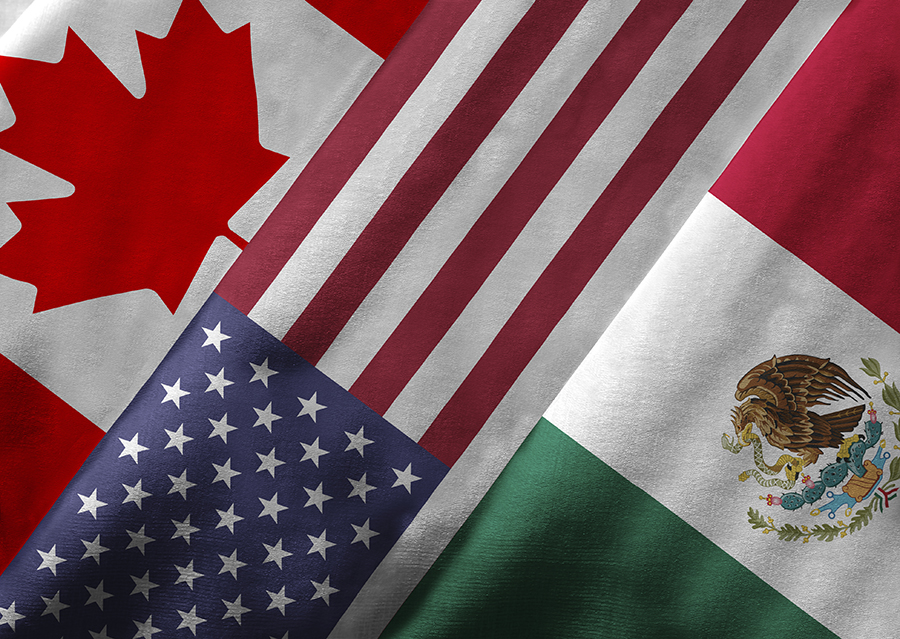 As informal talks began among the United States, Mexico and Canada on the future of the North American Free Trade Agreement (NAFTA), NMPF told government officials last month that the countries should preserve elements of the pact that are working well, while focusing on the parts of the relationship that are broken – especially trade with Canada.
NMPF used the important opportunity of Canadian Prime Minister Justin Trudeau's visit to the U.S. last month to shine a brighter spotlight on the need to tackle trade issues with Canada. Following NMPF's request, House Speaker Paul Ryan (R-WI) raised the matter during meetings in February with Trudeau and Foreign Minister Chrystia Freeland. Ryan had shared U.S. dairy industry concerns about the importance of breaking down trade barriers and improving market access for America's dairy farmers during these meetings.
Ignoring U.S. concerns, however, Canada last month began implementing its new Class 7 dairy pricing policy, part of its National Ingredients Strategy. The new policy will harm bilateral trade with the United States and dump large amounts of milk powder onto global markets, despite Canada's trade obligations to limit those practices. NMPF continues to call on Canada to be more transparent on the new program's details, while also asking Trump to urge Canada to roll back this harmful policy because of the negative effect it will have on American farmers, manufacturers and dairy plant workers.
At the same time, NMPF is working to maintain access to the United States' largest export market. NMPF President and CEO Jim Mulhern will travel to Mexico this month to speak at a major Mexican dairy industry conference and hold meetings with various members of the Mexican industry and government. U.S. Dairy Export Council President and CEO Tom Vilsack, and International Dairy Foods Association President and CEO Michael Dykes, DVM, will join Mulhern for these joint discussions. NMPF will reiterate its commitment to the U.S.-Mexico dairy industry relationship, further strengthened through the U.S.-Mexico Dairy Alliance created last year.