NMPF Welcomes New Staff Member
December 5, 2013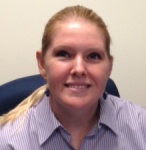 Brenda Rowe (left) recently joined NMPF as Executive Assistant to the President & CEO. As Executive Assistant, she will support NMPF by managing activities related to the President's office.
Brenda has over 16 years of Executive Assistant experience and over four years of association experience. She worked four years at the Color Pigments Manufacturers Association as Executive Assistant, which covered a variety of roles in meeting planning, office management, accounts receivable, membership services, and assisting the Board and President.
Brenda is married and has a son in college, and currently resides in Alexandria, Virginia. She can be reached at browe@nmpf.org.