NMPF Perspective on Antimicrobial Resistance Reflected at International Codex Meeting
December 7, 2016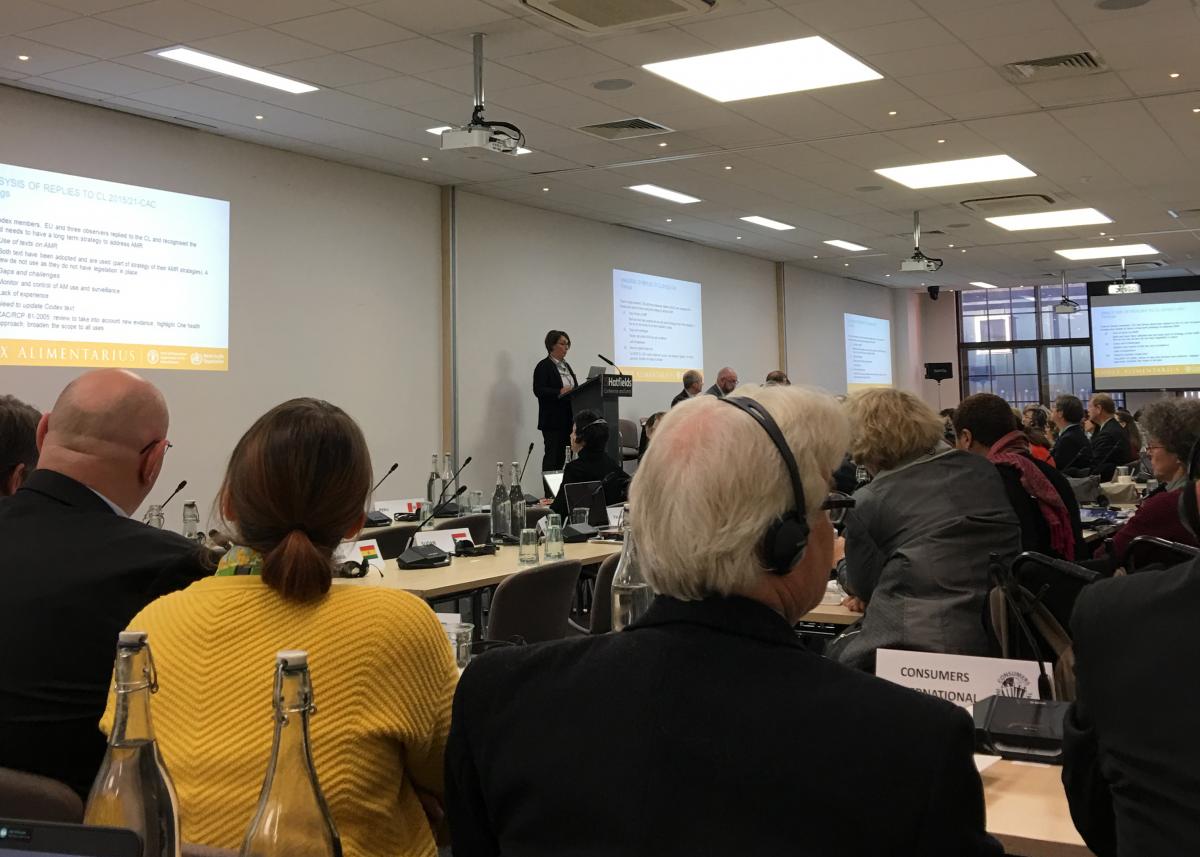 As governments around the world focus additional resources on battling the rise of antibiotic resistant bacteria and its causes, NMPF continues to engage on behalf of the U.S. dairy industry at international discussions of the emerging public health concern – including an international meeting last week.
The Codex Alimentarius Commission, created in 1963 to develop international food standards that protect consumer health and promote fair trade practices, is one of the key global platforms for addressing the intersection of food safety and antibiotic use. Back in July, the Codex Commission approved the re-establishment of an intergovernmental Task Force on Antimicrobial Resistance, a group that develops science-based guidance on the management of foodborne antimicrobial resistance.
Last week, a working group met in London to finalize the task force's Terms of Reference and draft proposals for new work to revise guidelines to monitor for and reduce the incidence of antibiotic resistance bacteria. Dr. Jamie Jonker, NMPF Vice President for Sustainability & Scientific Affairs, is representing U.S. dairy interests as a Codex stakeholder through his involvement with both the U.S. government delegation to Codex, and his engagement with the International Dairy Federation. His work is also made possible through support of the U.S. Dairy Export Council.
In comments submitted to the U.S. Codex delegates on Oct. 6, NMPF asked for more clarity in the Terms of Reference, and proposed new work items to ensure that the task force focuses on managing antimicrobial resistance through the food chain. In London last week, the Codex working group adopted key elements of NMPF's request to focus this effort on food safety and fair trade in food. The revised project documents will now be submitted to the 40th Session of the Codex Alimentarius Commission for adoption. The resulting standards are intended to give countries guidance on how to manage antimicrobial resistance through the food chain.