NMPF Criticizes USDA Trade Relief Package as Insufficient for Dairy Farmers
September 10, 2018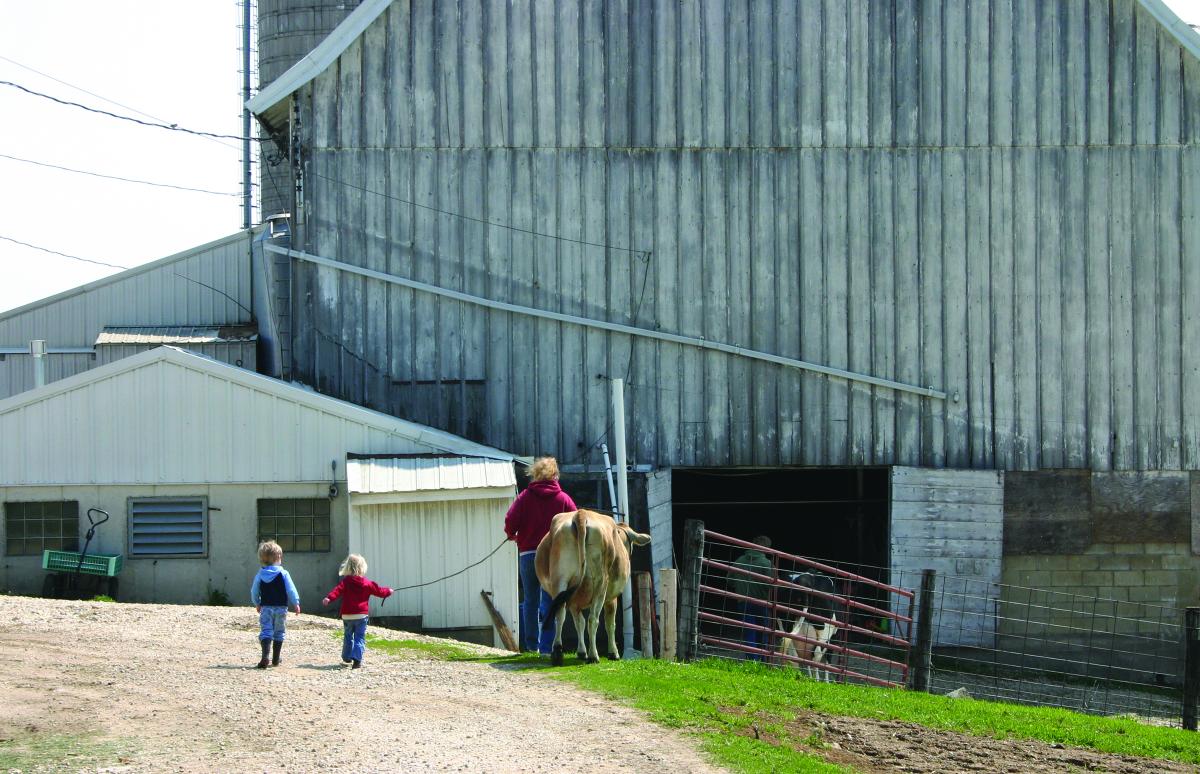 Dairy farmers can now sign up for their share of the multi-billion-dollar trade assistance package developed by the U.S. Department of Agriculture (USDA), although the amount available in direct payments – just $127 million, or 12 cents per hundredweight on half of a farm's annual production – falls far short of what NMPF had asked USDA to allocate.
Last month, USDA released details of the financial aid package intended to compensate farmers for depressed commodity prices created by the retaliatory tariffs imposed this summer by Mexico, China and other nations against U.S. farm exports.  The overall package includes direct payments, trade promotion assistance, and government purchasing programs for a variety of farm products.
Unfortunately, the USDA compensation "falls far short of addressing the losses dairy producers are experiencing due to trade retaliation resulting from the Trump Administration's imposition of steel and aluminum tariffs," said Jim Mulhern, NMPF president and CEO. "Although there may be a second direct aid package at the end of the year, dairy producers are greatly disappointed that the farmer aid portion of today's trade relief package does not adequately address the harm done to dairy."
The application for the USDA's Market Facilitation Program, which can be found here, is one-page document that USDA estimates will take 30 minutes to complete. Dairy farms must have been in operation on June 1, 2018, to participate.
Dairy payments will be calculated based on 50 percent of a farm's milk production history established through the Margin Protection Program.  If a farm hasn't used the MPP, it must provide milk production records to the local county FSA office. The decision to offer payments on the other 50 percent of production will be made later this year. Details on the food product purchase and trade promotion programs are not yet available, other than that dairy purchases will be $85 million of the $1.2 billion in total acquisitions.
Although the U.S. government announced a tentative agreement with Mexico in August, on the same day as the release of the MFP details, tariffs against U.S. exports remain in place. Dairy farm income will fall $1.5 billion this year if retaliatory Mexican and Chinese tariffs on U.S. dairy exports continue, according to a study released by Informa Agribusiness Consulting on Aug. 28. That figure will grow to $16.6 billion by 2023 unless the higher tariffs are rolled back.
NMPF is regularly communicating with government officials about dairy's reliance on trade – which now represents 15 percent of domestic production – as well as the need to be adequately compensated for losses considering the unique position dairy is in. NMPF is urging government officials to restore normal trading conditions with Mexico, negotiate a resolution with China to the tariff stand-off, and aggressively seek new opportunities to expand exports.
"Dairy farmers are particularly vulnerable to downward price swings because, unlike crop farmers who harvest once a season, dairy producers harvest and market their product daily," Mulhern explained. "If farmer incomes continue to suffer as projected, we will lose more farms."