NMPF Board Members, Young Cooperators Blitz Capitol Hill on Food Biotechnology
July 6, 2016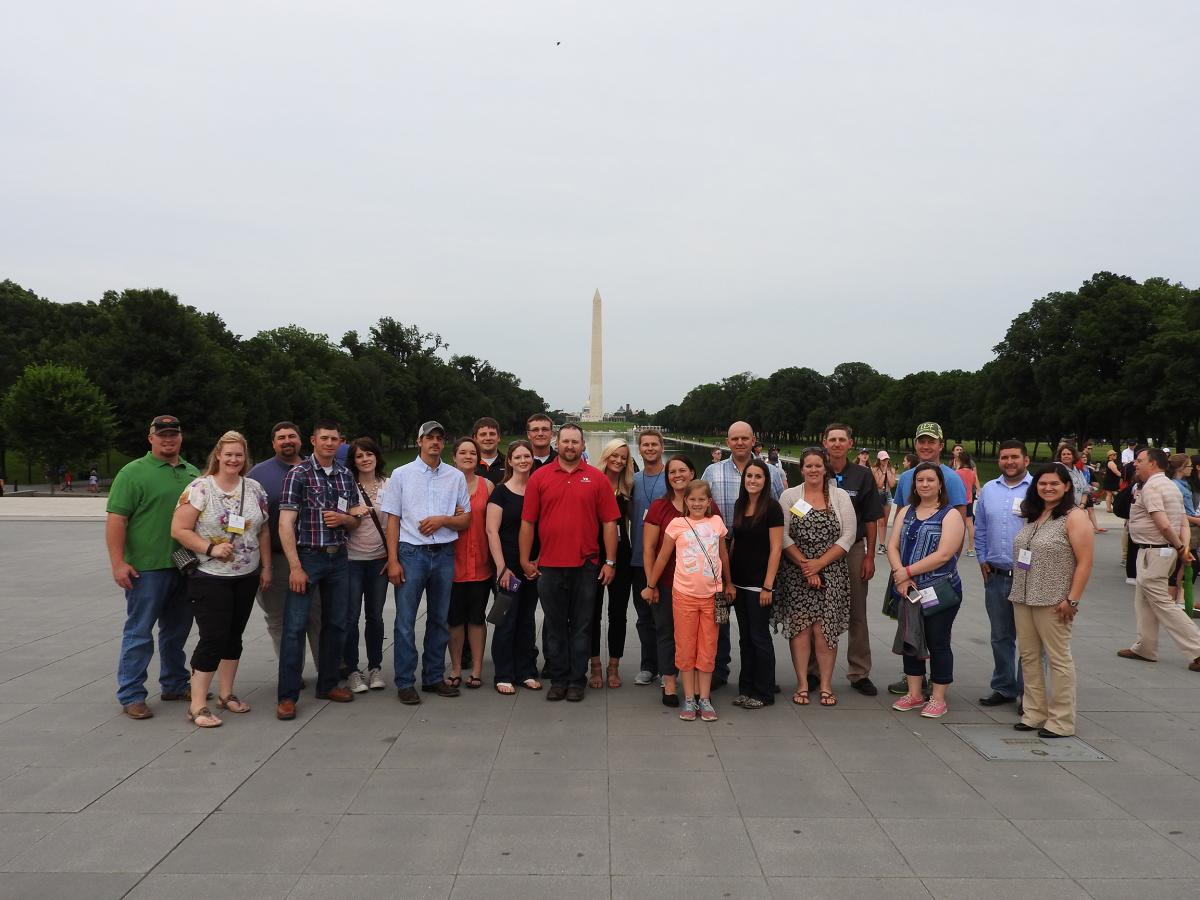 Nearly 60 young farmers joined a large contingent of NMPF board members who descended upon Capitol Hill in early June to advocate for a sensible solution to the dispute over the proper labeling of foods produced using biotechnology. The Capitol Hill blitz demonstrated a groundswell of grassroots support that helped lead to the now imminent congressional action on the measure.
The activity on Capitol Hill was one highlight of last month's summer NMPF Board meeting, which coincided with the then-stalemated negotiations between key senators on the food biotech disclosure measure.
Just as they do each June, the national Young Cooperator (YC) program brought farmers from all over the country to discuss key issues of concern with their elected officials, which also included trade agreements and biogas tax legislation (see separate stories on developments on those issues). NMPF board members joined the YCs on these visits to further press their representatives on supporting a common-sense biotech disclosure agreement.
On June 7th, the YCs joined the board and NMPF staff in celebrating the organization's centennial with a rooftop dinner overlooking the Capitol building. Sens. Pat Roberts and Debbie Stabenow, and Rep. Collin Peterson attended the dinner, making remarks encouraging NMPF's members to speak out on behalf of the dairy industry.
"During our 100th anniversary commemoration last month, NMPF again confirmed the effectiveness of its member engagement on national policy issues," said Jim Mulhern, President and CEO. "As we have seen many times, farmers can have a noticeable impact here in Washington when they speak with one voice. Our members demonstrated that once again during our meeting in June."