NMPF Animal Health Committee Pushes for More FMD Resources
April 5, 2016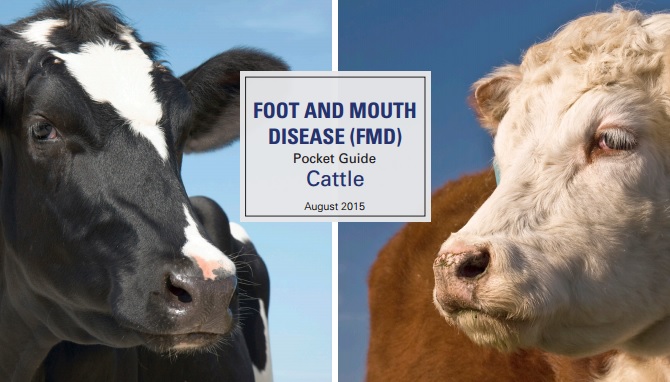 New biosecurity resources to help farmers prevent the spread of animal diseases are now available, thanks to ongoing efforts by NMPF to marshal additional tools for farmers.
In 2014, the NMPF Animal Health and Wellbeing Committee identified the need for educational resources on Foot and Mouth Disease (FMD) for dairy farmers and veterinarians. NMPF approached the U.S. Department of Agriculture and other groups about the possibility of developing such materials. This resulted in a cooperative agreement from the USDA's Animal and Plant Health Inspection Service (APHIS) to the Center for Food Security and Public Health (Iowa State University) with contributions from NMPF, the American Association of Bovine Practitioners, and the National Cattleman's Beef Association, for the development of a variety of FMD educational resources.
An FMD poster and pocket guide were published last September. Three new biosecurity resources have recently become available:
The posters are also available on the Secure Milk Supply website.