Newhouse Amendment Advances NMPF Proposal to Expand Farmworker Visa Program
August 4, 2017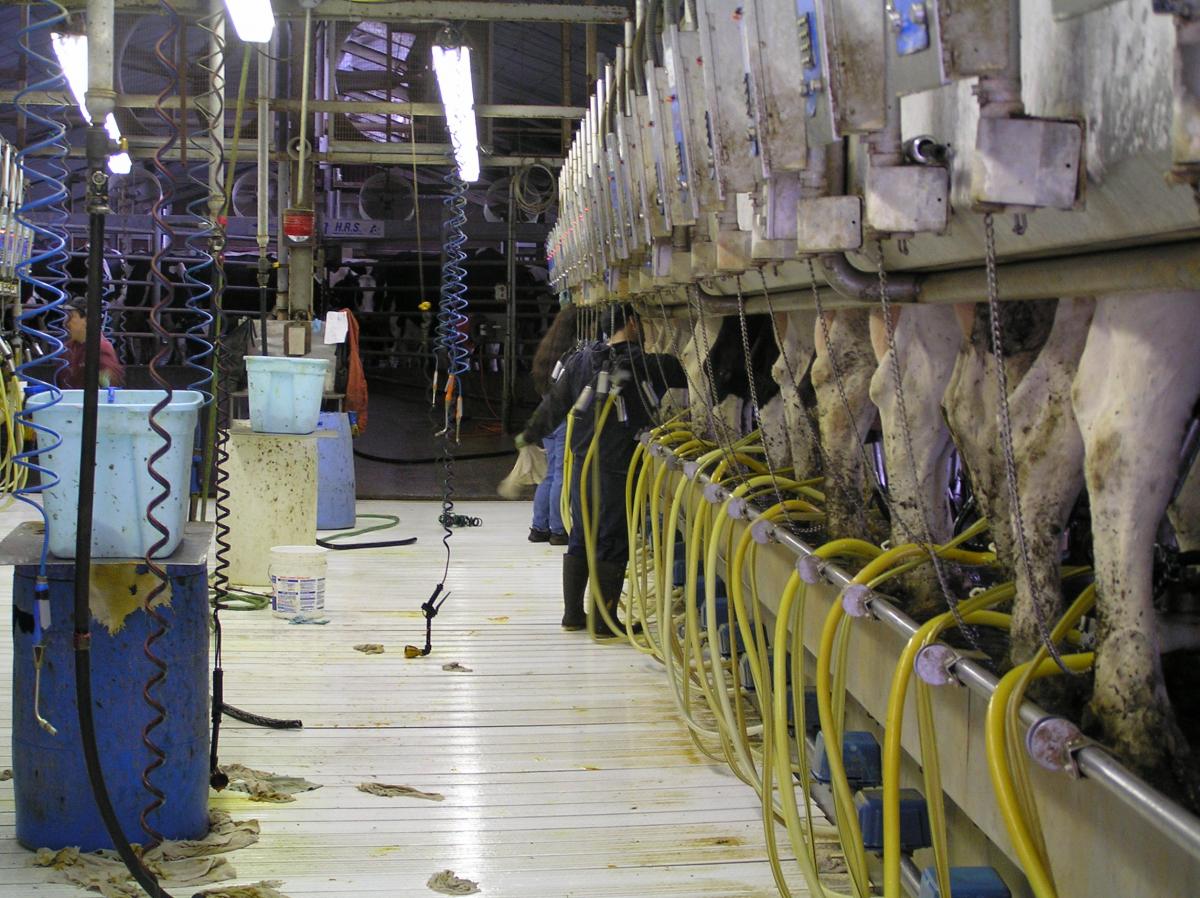 NMPF's proposal to expand the H-2A farm worker visa program to include the year-round workers needed on dairy farms advanced in Congress on July 20 thanks to an amendment proposed by Rep. Dan Newhouse (R-WA). During a subsequent meeting with Newhouse, NMPF President and CEO Jim Mulhern expressed appreciation for the congressman's work on the issue.
Rep. Newhouse's amendment would allow farm employers to use the H-2A visa program to hire foreign workers, regardless of whether those employees are engaged in temporary or seasonal work. Dairy producers largely have not been able to utilize the current H-2A program because it restricts visas only the temporary and seasonal work. NMPF and its Immigration Task Force worked with Rep. Newhouse and Appropriations Committee leaders to develop the proposal so that dairy farmers can use the H-2A visa program to fulfill their year-round labor needs.
"This measure simply broadens an existing program for farm workers to recognize the unique needs of dairying," Mulhern said. "It is critical to the vitality of the U.S. dairy industry and the fate of thousands of farm workers that our government creates and supervises a system that provides secure, legal employment."
Expanding the scope of the H-2A farm worker visa program is part of the continuing effort of NMPF and its members to find solutions to the labor challenges facing America's dairy industry. NMPF's Immigration Task Force, which represents NMPF member co-ops and state dairy associations, has been working on this issue for many years. In addition to working with Rep. Newhouse and leaders of the House Appropriations and Judiciary committees, NMPF's immigration efforts have involved extensive outreach to Trump Administration officials in a comprehensive effort to ensure all policy makers understand the unique labor needs of the dairy community.
Mulhern said he is optimistic that NMPF's work with the House Judiciary Committee will soon result in an agricultural visa program bill, adding that the Newhouse amendment "is a great complement to National Milk's supportive relationships with other members of Congress to address the need for a legal, reliable supply of farm workers."