New Staff Member Bolsters NMPF's Efforts on Capitol Hill
January 13, 2011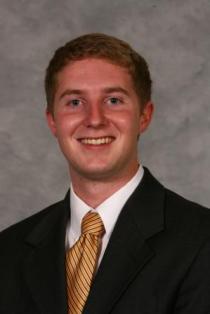 ARLINGTON, VA – This week the National Milk Producers Federation (NMPF) welcomed a new staff member to its ranks with the addition of Jonathon Glueck, who will serve as the Manager of Government Relations.
In his new role at NMPF, Glueck will join Senior Vice President Dana Brooks and Director David Hickey in the Government Relations department. He will be assisting NMPF staff on a number of issues, including immigration, farm policy and trade, and management of NMPF's Political Action Committee. Glueck will specifically be responsible for legislative issues regarding animal welfare and care.
A native of the Texas panhandle who grew up involved in the dairy industry, Glueck earned a B.A. in Agricultural Economics and Agricultural Leadership Development from Texas A&M University. After a short stint serving as an agricultural advisor to the military in Iraq, he most recently served as the Agriculture Legislative Assistant for Congressman Chet Edwards (TX).
Glueck's first day at NMPF was this past Monday, January 10. He can be reached at jglueck@nmpf.org.
The National Milk Producers Federation, based in Arlington, VA, develops and carries out policies that advance the well being of dairy producers and the cooperatives they own. The members of NMPF's 31 cooperatives produce the majority of the U.S. milk supply, making NMPF the voice of more than 40,000 dairy producers on Capitol Hill and with government agencies.
Download