Misbranded Dairy Imitators, Section 199 Tax Issue, Air Emissions Reporting Among Priorities Addressed in Congressional Bill
April 5, 2018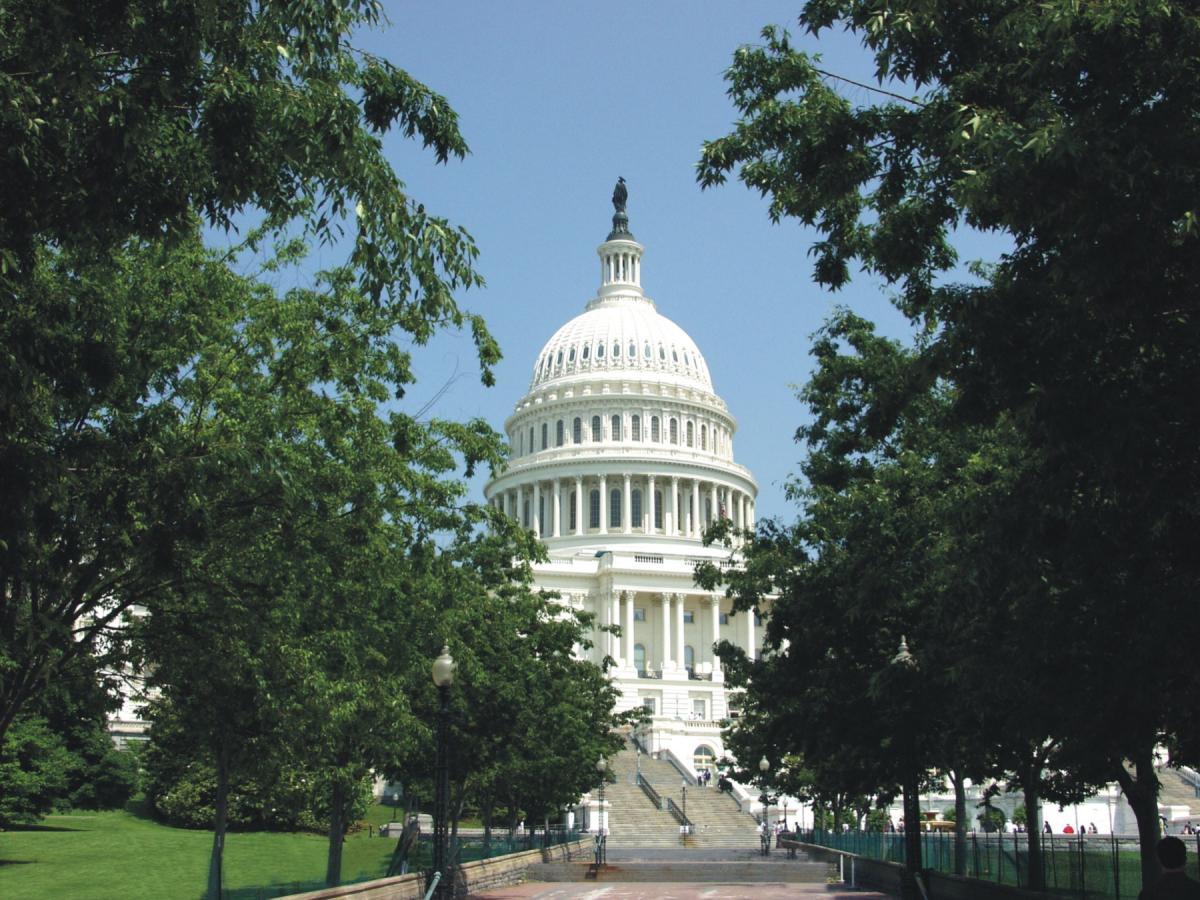 With mere hours to go before a potential third government shutdown, Congress passed a $1.3 trillion spending bill on March 22 that contained several important achievements for America's dairy farmers, including committee report language directing FDA to act on mislabeled dairy imitations, and relief from potential regulation under the CERCLA law. President Donald Trump signed the massive appropriations bill into law the following day.
The provisions addressing mislabeled imitation dairy foods represent a victory for farmers and consumers alike, because the spending package expresses Congress' concern that certain plant-based beverages are not properly labeled, and instructed the U.S. Food and Drug Administration (FDA) to enforce labeling standards affecting dairy imitators. This language builds on the DAIRY PRIDE Act (DPA), a bipartisan bill introduced last year in both chambers of Congress to compel FDA to act against misbranded imitations.
"The language in the congressional budget bill should help ensure action on the matter by FDA after years and years of inaction," said NMPF's Jim Mulhern. "This measure is clear and unequivocal that honest labeling matters to Congress and consumers, and that FDA can no longer turn a blind eye toward fake foods that deliberately flout federal standards of identity."
The omnibus bill also contained a provision that relieves dairy and other livestock producers from having to report manure-related air emissions under the Comprehensive Environmental Response, Compensation, and Liability Act (CERCLA) – another big priority for National Milk. NMPF worked with other farm groups to urge Congress to clarify that the measure, aimed at monitoring emissions from hazardous waste sites, was never intended to generate reports on low levels of emissions of ammonia and hydrogen sulfide from farms.
"Because of recent court decisions, the CERCLA law was poised to require farms to generate meaningless reports that regulatory agencies do not want and will not use," said Mulhern. "The adoption of bipartisan legislation to codify current policy is a common-sense fix to what was a looming legal dilemma."
Additionally, the congressional spending measure will largely recreate the Section 199 Domestic Production Activities Deduction (DPAD) tax provision that was repealed by last year's tax reform bill. The measure refashions the DPAD to help preserve the competitive position of farmer-owned cooperatives in the marketplace. NMPF worked with other agricultural organizations to address the competitive implications created by last year's tax law, emphasizing the need to protect the tax treatment of farmers and their cooperatives in this area.
Mulhern expressed NMPF's appreciation for the support of congressional members in both parties to ensure the spending bill included these and other priority issues of importance to dairy producers.