Michigan Milk Producers Association Earns Honorable Mention in Dairy Sustainability Awards
July 6, 2017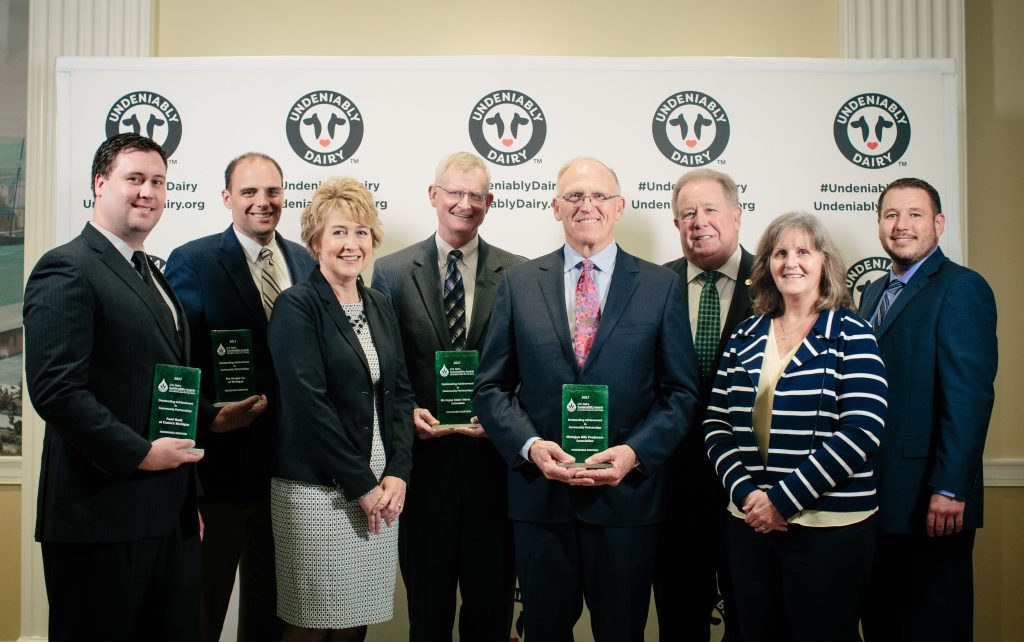 National Milk congratulated the Michigan Milk Producers Association (MMPA) after the member cooperative won honorable mention at the 2017 U.S. Dairy Sustainability Awards in late June for their work supporting food-insecure families after the Flint water crisis.
Together with the Food Bank of Eastern Michigan, The Kroger Co. of Michigan and Michigan State University (MSU), MMPA received an honorable mention for Outstanding Achievement in Community Partnerships. The group donated over 36,000 gallons of milk (589,824 servings) to the Flint community after it became susceptible to lead poisoning from contaminated water in 2016.
"When a crisis occurs in a community near you, farmers know just how important it is to step in and offer support, especially during a time when milk can make a difference," said Ken Nobis, NMPF first vice-chair and MMPA president. "MMPA is appreciative of all those who sprang into action last year to aid Flint with nutrient-dense milk. We are humbled by this honor from the Innovation Center for U.S. Dairy and hope that other organizations may learn from our initiative and replicate in their own communities to support even more food-insecure families."
The U.S. Sustainability Awards is a program hosted by the Innovation Center for U.S. Dairy that recognizes dairy farms, businesses and partnerships whose practices improve the well-being of people, animals and the planet. Award winners represent the U.S. dairy community's voluntary efforts toward continuous improvement in sustainability. The 2017 recipients were announced June 28 in Chicago.