House Farm Bill Contains Further Changes to MPP, Among Other Key Provisions
May 7, 2018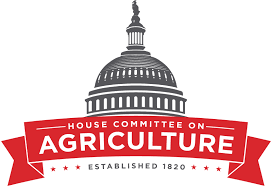 The House Agriculture Committee has approved a draft of the 2018 Farm Bill that contained several NMPF-backed dairy policy improvements. This is an important first step in efforts to enact a new Farm Bill before the current one expires this fall.
The House version of the Farm Bill, approved in mid-April, builds on the dairy safety net improvements that Congress adopted in February. In its version, the House Agriculture Committee raises the maximum covered margin within the Margin Protection Program (MPP) from $8/cwt. to $9 while lowering the minimum percentage of milk that can be insured from 25 percent to 5 percent. Both measures will offer greater protection and flexibility for dairy producers of all sizes. Additionally, the bill allows producers to participate in both the MPP and Livestock Gross Margin (LGM) programs, as long as the same milk production is not covered in both programs. It also includes a change to the Class I pricing system reflecting an important agreement reached between NMPF and the International Dairy Foods Association on price risk management.
NMPF has been creating materials to keep members abreast of the changes to the MPP and the LGM programs. National Milk's Future for Dairy website contains documents describing the program in greater detail, a slide presentation and a video explaining why farmers should re-examine their risk management options in 2018.
The House bill – introduced the week before its approval by the Agriculture Committee – addresses other NMPF priorities, as well. The conservation title helps producers access technical and financial assistance to carry out multiple conservation practices on their land and water, including an amendment by Rep. Mike Bost (R-IL) to provide enhanced opportunities for nutrient recovery technologies. Under the trade title, the Farm Bill authorizes the trade promotion programs that are critical to dairy farmers and their cooperatives. The bill also includes helpful provisions intended to increase fluid milk consumption, spearheaded by Committee Vice Chair Glenn Thompson (R-PA).
"It's important that the Farm Bill process continue moving forward," said NMPF President and CEO Jim Mulhern. "As U.S. dairy farmers weather a fourth-straight year of depressed milk prices, making additional improvements to the dairy safety net through this farm bill becomes more critical with each passing day."
As the House developed the bill, NMPF sent a letter to Chairman Mike Conaway (R-TX) and Ranking Member Collin Peterson (D-MN) expressing appreciation for their engagement and efforts in securing the aforementioned NMPF proposals, and others, in the House bill.