FARM Program, Innovation Center Host Customer Forums Around Country
September 11, 2017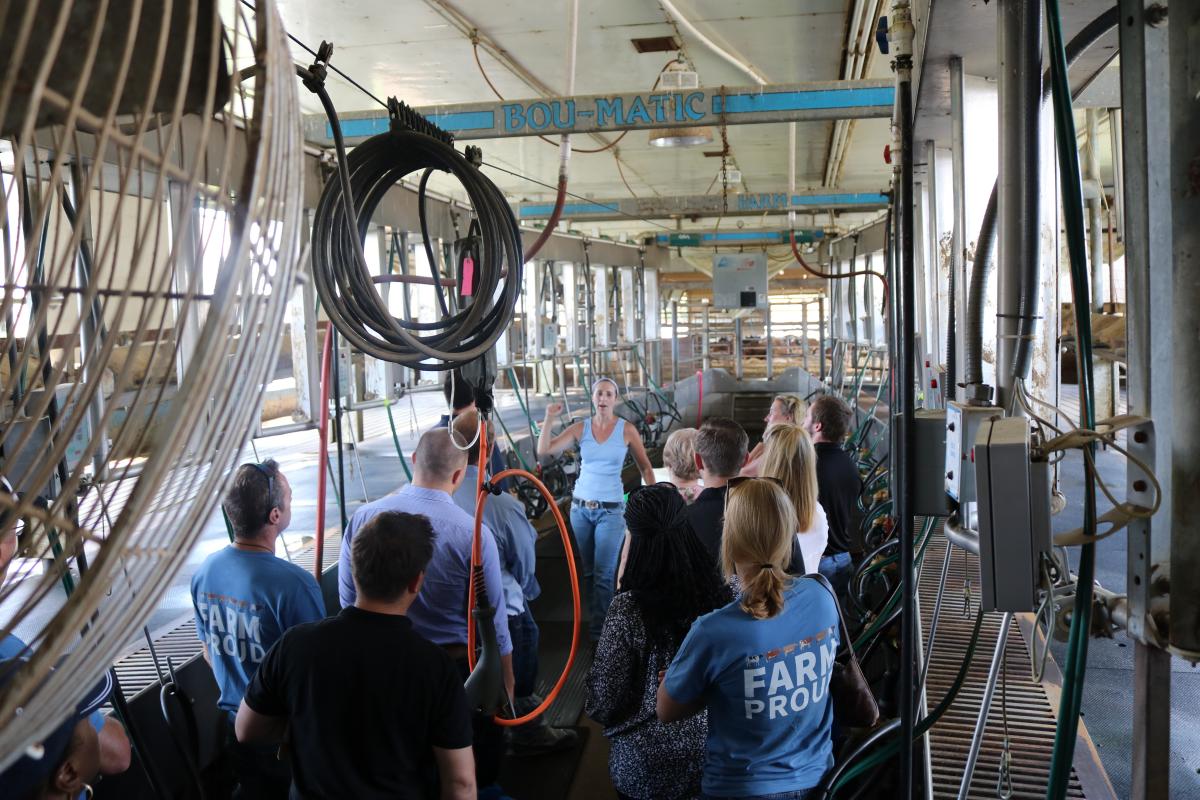 The National Dairy FARM Program and the Innovation Center for U.S. Dairy cohosted three customer forums this summer that shared the dairy industry's focus on social responsibility with prominent national and international dairy customers. Representatives from grocery stores, chocolate companies and restaurant chains attended forums in Los Angeles, Minneapolis and Washington, D.C.
Throughout each two-day forum, educational sessions provided a deep dive into the FARM Program. Expert speakers shared insights into the rigorous standards of the program, including animal care and environmental and antibiotic stewardship, as well as updates on emerging issues in the social responsibility arena. On the second day of the event, participants had the opportunity to visit a local dairy farm to see the FARM Program in action.
The FARM Program would like to thank Gordon Hay Dairy #6 in Ontario, Calif., Krause Holsteins in Buffalo, Minn., and Cow Comfort Inn Dairy in Union Bridge, Md., for hosting forum attendees, and all of the dairy customers for making these events a success. A final forum is planned for Jacksonville, Fla., from Oct. 17-18, 2017.