FARM Environmental Stewardship Releases New Materials in Preparation for Launch
February 6, 2017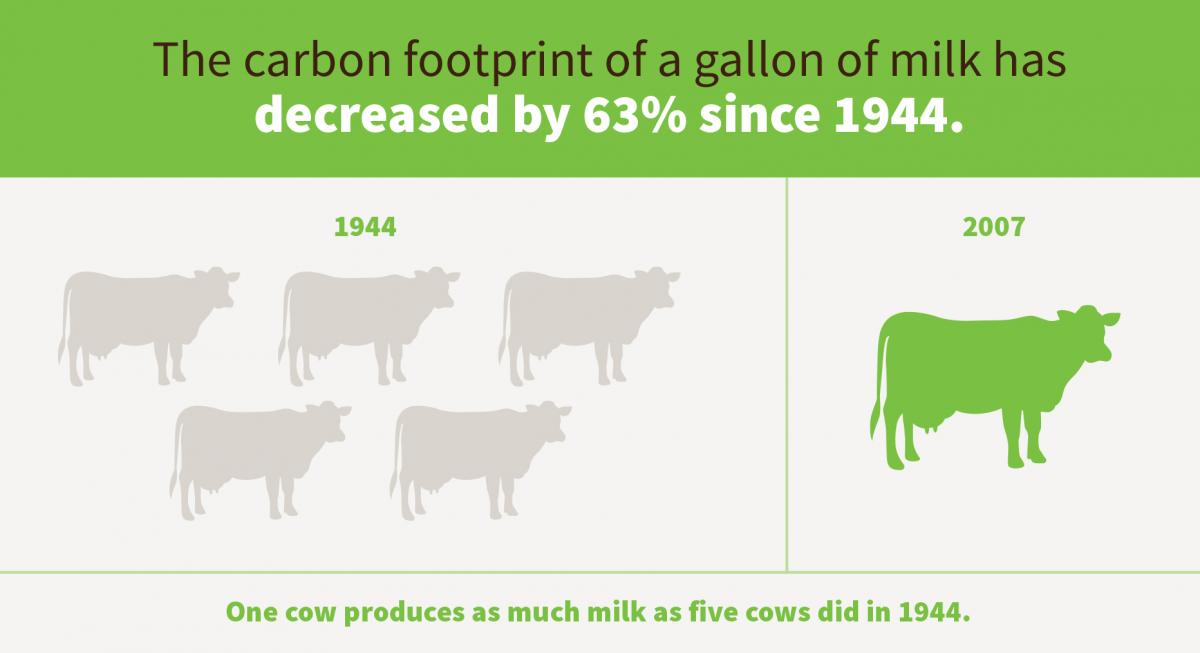 The Farmers Assuring Responsible Management (FARM) Environmental Stewardship Program is releasing educational materials for those interested in utilizing the new FARM Environmental Stewardship (ES) module, launching Feb. 13. FARM Environmental Stewardship is a voluntary tool that provides a comprehensive estimate of the greenhouse gas (GHG) emissions and energy use associated with dairy farming.
The tool is based on a life-cycle assessment (LCA) of fluid milk conducted by the Applied Sustainability Center at the University of Arkansas, incorporating data from more than 500 dairy farms across the United States. The FARM ES module asks a limited set of questions to assess a farm's carbon and energy footprint – reducing the burden on farmers while still providing reliable, statistically robust estimates.
U.S. dairy farmers have a long-standing history of environmental stewardship. As dairy production has become more efficient, it requires fewer resources to produce the same amount of milk. Compared to 70 years ago, producing a gallon of milk uses 65 percent less water, requires 90 percent less land and has a 63 percent smaller carbon footprint. According to a study by the United Nations Food and Agriculture Organization, dairy farming in North America has the lowest greenhouse gas emissions intensity of any region in the world.
The FARM Environmental Stewardship (ES) module helps dairy companies capture and explain those improvements, and helps dairy farmers identify opportunities for continued improvements that benefit their farm's bottom line. Cooperatives wishing to participate in the program can opt-in through the existing FARM database, which will allow FARM evaluators to see the assessment in the existing web and mobile data entry applications. FARM will also launch a random sampling protocol for those cooperatives wishing to participate in the program without having to do an assessment on each farm, while still receiving a statistically robust randomized result for their milk supply chain.
Links to the FARM Environmental Stewardship User Guide, Assessment, and Getting Ready document are included below and on the FARM ES website.
Environmental Stewardship Assessment
Paper copy of full FARM ES assessment
Environmental Stewardship User Guide
28 page in-depth explanation of inputs and outputs of a FARM ES assessment. Please visit the FARM Store to order a hard copy
This documents tells farmers and field staff what materials are needed before completing a FARM ES assessment
UPCOMING DATES
FARM ES Database Introduction | February 7 | 3:00 PM EST
Christopher Kocmoud, Senior System Engineer with Texas Center for Applied Technology at Texas A&M University will walk through how to utilize the Environmental Stewardship module within the FARM Database and data entry applications.
FARM ES Launch | February 13 | 9:00 AM EST
FARM ES Sampling Protocol | February 14 | 12:00 PM EST
Dr. Mark Kinsel will explain the protocol using Microsoft Excel. The primary audience are those with the FARM "Co-op Manager" account but other FARM Program participants are welcome to attend.
FARM ES Project Guide| April 22
FARM ES will launch the Project Guide on Earth Day 2017. The publication will spotlight farming practices that lower a farms footprint in FARM Environmental Stewardship with an eye towards simultaneously improving an operations bottom line.