Detlefsen, Baker Join NMPF to Help with Regulatory, Economics Issues
September 11, 2014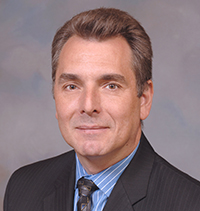 Clay A. Detlefsen, a 25-year veteran of the International Dairy Foods Association, joined NMPF as senior vice president for regulatory and environmental affairs in mid-August. An attorney and long-time specialist in dairy regulation and policy issues, Detlefsen will also serve as NMPF's staff counsel.
NMPF President and Chief Executive Officer Jim Mulhern praised Detlefsen's knowledge of issues including FDA inspections, food safety and defense, workplace safety and, in particular, sustainability and the environment.
"Clay is a trusted voice on many issues facing our industry," Mulhern said. "He will enhance our resources on many fronts but most importantly his addition will increase our focus on the environmental challenges and opportunities that dairy farmers and their cooperatives are facing."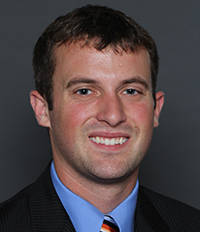 Also joining the NMPF staff is Economic Analyst Dustin Baker, who earned a master's degree in agricultural economics from Cornell University earlier this year. Baker grew up on a small family farm in central Michigan and has a bachelor's degree in agribusiness management from Michigan State. His master's research project examined welfare impacts of dairy policy.
"We're glad to have Dustin on board to augment our analytic capabilities, and help farmers make sense of the many sources of data that affect dairy production and marketing," Mulhern added.