Dairy Sustainability Awards Now Taking Nominations
December 8, 2017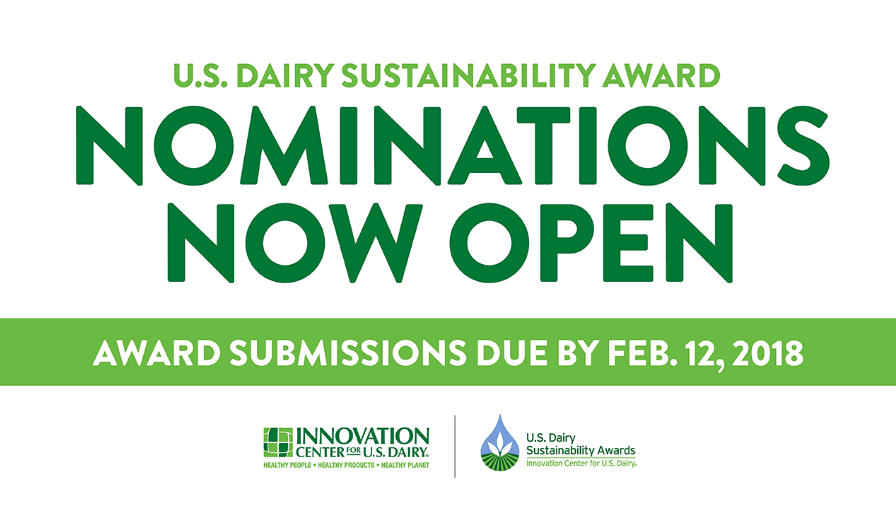 The U.S. Dairy Sustainability Awards program is now taking nominations for 2018. Any dairy farm, business or community effort that demonstrates resourceful leadership and employs sustainable practices can be nominated.
These national awards bring deserved recognition to farmers, dairy companies and their partners that invest time and resources in continually improving their operations to benefit the environment, their community and their local economy.  Four categories are available for nomination:
Outstanding Dairy Farm Sustainability
Outstanding Supply Chain Collaboration
Outstanding Dairy Processing & Manufacturing Sustainability
Outstanding Community Impact
Nominations will be judged on measurable results; approach and innovative use of resources; communication of learnings; and the potential for adoption by other farms/businesses. The deadline to nominate a person or group is Monday, Feb. 12, 2018. Winners will be announced during a ceremony in Chicago in May later that year. For inspiration, take a look at the stories from past winners and then download a nomination form.
For additional details about the program, contact Jennifer.Block@dairy.org or your local dairy promotion organization.