Dairy Producers Hope to Gain Exports with Completion of NAFTA 2.0
August 8, 2018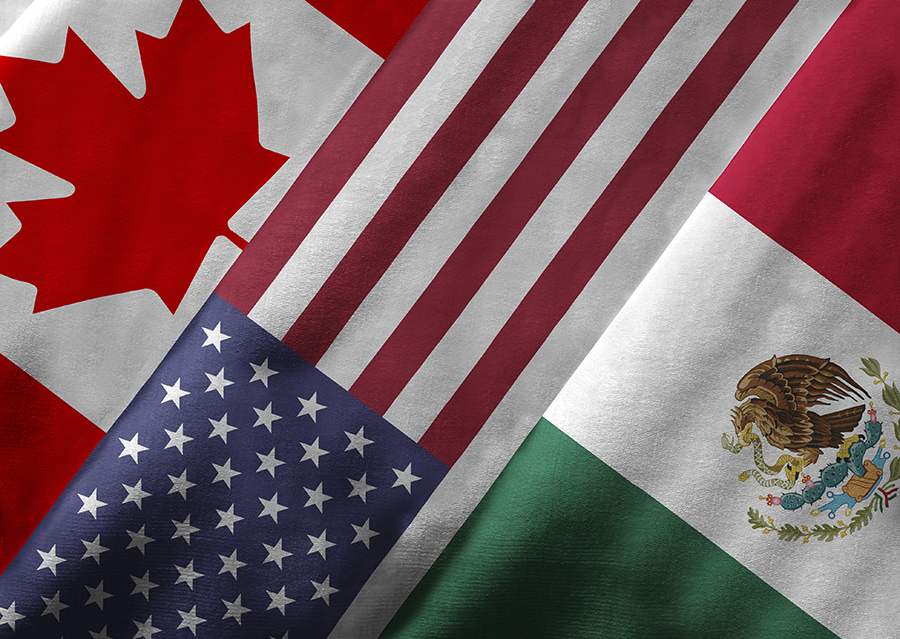 Progress toward a successful renegotiation of the North American Free Trade Agreement (NAFTA) continues this summer, with NMPF reminding U.S. negotiators that Mexico – unlike Canada – has been a model for open dairy trade with the United States, and that no export market is more important to dairy farmers than that of our southern neighbor.
NMPF has consistently urged the Trump Administration to prioritize three items during trade talks with Mexico: Preserving existing market access, rolling back retaliatory tariffs, and beating back trade barriers in the form of common food name restrictions that the European Union (EU) is using to give itself an unfair advantage in its new free trade agreement with Mexico.
As U.S. trade negotiators close in on a deal, U.S. dairy producers are hopeful that restoring duty-free and open trade with Mexico will propel the industry to achieve future growth in the Mexican market, which continues to expand year after year.
NMPF and the U.S. Dairy Export Council (USDEC) recently outlined these issues in a submission to the House Ways and Means Subcommittee on Trade, explaining:
In Mexico, we have worked collaboratively with our industry colleagues to grow dairy demand, build relationships between buyers and suppliers, and improve the infrastructure needed to efficiently move product to market. As a result, U.S. dairy sales there have grown from just $200 million in 2002 to more than $1.3 billion last year. As of last year, U.S. dairy sales accounted for more than three-quarters of Mexican imports.
We are deeply concerned, however about the impact that Mexico's 20 to 25 percent retaliatory tariffs on U.S. cheeses is having. America, which sold more than $400 million worth of cheese to Mexico, now risks losing sales to it biggest competitors in Europe. Mexico finalized a trade agreement with the European Union in late April that will increase Europe's market access to Mexico and impose new restrictions on certain common-name cheese products from the United States.
Europe seeks to grab more and more of the Mexican market every day, which is why more than 60 dairy businesses sent the White House a letter on June 26 requesting that the President, "suspend Section 232 steel and aluminum tariffs on Mexican products until the NAFTA renegotiation is completed, particularly in light of Mexico's willingness to constructively engage with U.S. negotiators."
In addition, NMPF continues to work with the Trump Administration on other important NAFTA-related topics, including opening the closed Canadian dairy market and addressing Canada's Class 7 pricing program that puts U.S. producers at a disadvantage.
As summed up in a letter from the industry to the Agriculture Department and U.S. Trade Representative at the start of August, "The free flow of goods is at the heart of the NAFTA agreement, and we believe obtaining market access gains in Canada and preserving market share in Mexico will go a long way to furthering that goal. As you continue your important work, we stand ready to assist you in any way needed."