CWT Helps Move 9.4 Million Pounds of Dairy Products into World Markets
July 12, 2015
Cooperatives Working Together helped its member cooperatives last month contract to sell 9.447 million pounds of dairy products to customers in 12 countries on four continents. The 3.6 million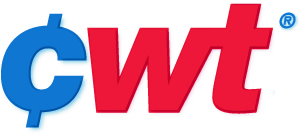 pounds of American-type cheese, 3.8 million pounds of butter, and 2.0 million pounds of whole milk powder will be shipped from June through November 2015.
The 40 sales contracts in June bring the year to date 2015 totals to 38.4 million pounds of cheese, 30.4 million pounds of butter, and 22.1 million pounds of whole milk powder. Together, those transactions will move the equivalent of 1.2 billion pounds of milk on a milkfat basis to customers in 28 countries on five continents. These sales contracts are equal to nearly 90 percent of the increase in U.S. milk production through May.
Developed by NMPF, CWT is a voluntary export assistance program supported by dairy farmers producing 70 percent of the nation's milk. By helping to move U.S. dairy products into world markets, CWT helps maintain and grow U.S dairy farmers' share of these expanding markets.
In a related development, in early June the NMPF board voted to continue CWT through 2018 at the current funding level of four cents per hundredweight. The extension comes at a time of increasing U.S. milk production, declining world dairy prices and increased global competition due to the removal of European Union milk quotas.
"With the United States exporting the equivalent of one-seventh of its milk production, the NMPF board recognized how important CWT is in helping every farmer gain access to fast-growing overseas markets," said NMPF Board Chairman Randy Mooney. "The program remains a tremendous self-help tool for all of America's dairy producers."