Congressional Leaders Aligned with Dairy Industry in Criticizing Food Name Treaty
August 4, 2015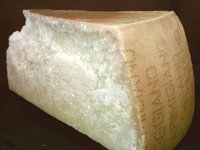 Echoing dairy industry concerns, leaders of the Senate and House Judiciary committees, the Senate Finance Committee, and the House Ways and Means Committee last month expressed "grave disappointment" over international treaty changes that are likely to severely limit the use of generic food names in export markets.
Among those likely to be hurt by the changes are U.S. dairy producers and processors that have relied for decades on well-established cheese names like parmesan and feta.
In a strongly worded July 16 letter to the World Intellectual Property Organization (WIPO), eight congressional leaders objected to an expansion of geographical indications protections that will limit the use of certain food names to a specific region or country without sufficient protections for other users of the names. They also objected to a WIPO decision to force those harmed by the changes to help fund them.
Those signing the letter were Senate Judiciary Committee Chairman Chuck Grassley (R-IA) and Ranking Member Patrick Leahy (D-VT), House Judiciary Committee Chairman Bob Goodlatte (R-VA) and Ranking Member John Conyers (D-MI), Senate Finance Committee Chairman Orrin Hatch (R-UT) and Ranking Member Ron Wyden (D-OR), and House Ways and Means Committee Chairman Paul Ryan (R-WI) and Ranking Member Sandy Levin (D-MI).
The International Dairy Foods Association and U.S. Dairy Export Council joined NMPF in praising the Congressional letter for strongly objecting to WIPO's actions.
The World Intellectual Property Organization is a United Nations agency charged with developing a balanced international intellectual property system. It approved the treaty changes at a meeting in Geneva, Switzerland, in May.